Where to go in December
Updated November 17, 2022
Published November 11, 2019
It can be easy to forget about travel in December as the chaos of the festive season takes over. But, whether you'd like to up your Christmas cheer a notch at a European market, or swap Yuletide frenzy for a blissful beach, getting away in December offers the chance to relax and recharge before the start of a new year.
Here's where you should consider for a December holiday…


1. New York City, USA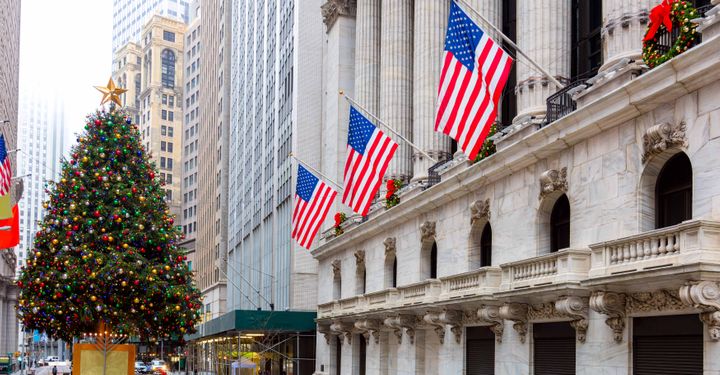 New York City certainly knows how to do Christmas in style. Its shops have dazzling window displays, Christmas lights twinkle in the streets and you can wrap up in your finest knitwear to stroll around the city's Christmas markets.
Visiting the Rockefeller Center Christmas Tree is a must on a visit in December – its lights will be lit on November 30 – as is whizzing around an ice rink. Try the rink at the Rockefeller Center or the 17,000-square-foot rink at the Bryant Park Winter Village.
And, for a festive treat, book yourself tickets to a show. This year's productions include The Nutcracker, A Christmas Carol and Radio City's Christmas Spectacular.


2. Edinburgh, Scotland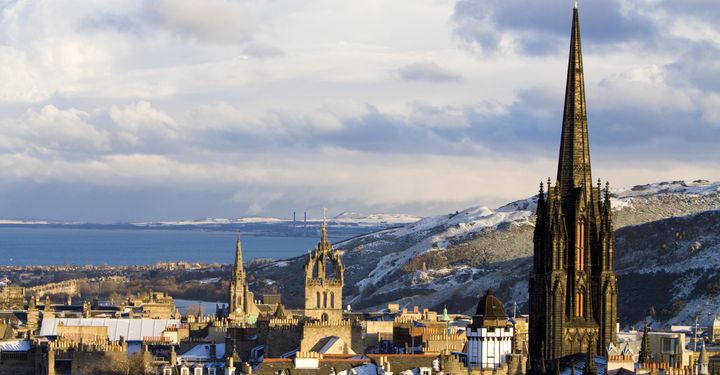 For festive cheer closer to home, Edinburgh could be the perfect choice. You can stock up on Christmas presents in its wide range of shops and Christmas markets, admire the city from its seasonal big wheel, or visit post-Christmas for some of the world's most famous New Year's Eve celebrations.
The city kicks off December as it means to go on – with a Santa Fun Run & Walk on December 4. Plus, many locations across the city but on special events throughout the month, including Edinburgh Castle's spectacular light show, A Kingdom of Colours, and the Royal Botanical Gardens' festive trail, Christmas at the Botanics.
Then, there's Edinburgh's world-famous Hogmanay celebrations, which take place from December 30 to January 1. Join in the huge street party on the evening of December 31 (you'll need to buy tickets to take part) and check out this year's Hogmanay Concert in the Gardens, headlined by pop-legends, the Pet Shop Boys. Again, book tickets in advance.


3. Tenerife, Canary Islands, Spain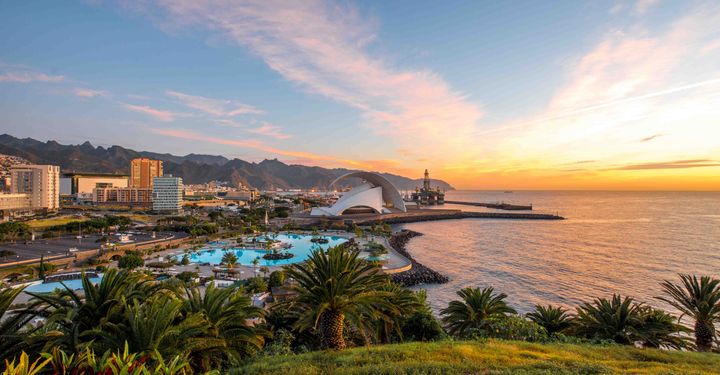 December temperatures can reach around 20C in Tenerife, so the largest of the Canary Islands offers a lovely contrast to the chilly weather back at home. And you can choose whether to embrace the festive season on a break or completely escape the madness while taking a dip at the beach.
If you visit Tenerife for Christmas itself, join in with some traditional celebrations. There's an open-air Christmas craft fair in Santa Cruz de Tenerife, nativity scenes in the island's cities and towns, and many restaurants will have special menus.
For those looking to escape the festivities this December, try a whale watching trip or stargazing expedition. From December 14-17, you'll be able to look out for the Geminidas (a meteor shower). Your best chance of seeing the meteors is to head to the island's Teide National Park on a moonless night.


4. Sydney, Australia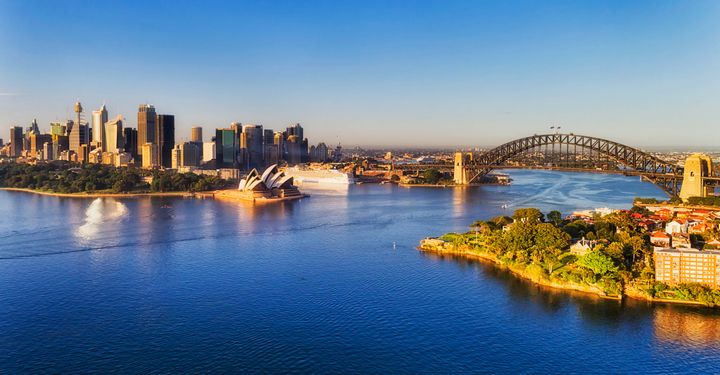 December is the start of summer in Sydney, so expect temperatures in the high 20s and pleasant 21C waters, too. Visit over Christmas itself to swap turkey and the trimmings for a barbecue on the beach.
Despite the sun, you'll still be able to stroll around Christmas markets, listen to carol concerts and admire Christmas lights. Complement Christmas festivities with drinks in rooftop bars, surfing and watching sport – the Rolex Sydney Hobart Yacht Race sets sail on December 26 and the Australian Open golf runs from December 1 to 4.
If you visit for New Year's Eve, you can be one of the first people in the world to welcome in 2023. Watch the fireworks in Sydney Harbour, enjoy a waterfront picnic in the Botanic Gardens or take a harbour cruise.


5. Vienna, Austria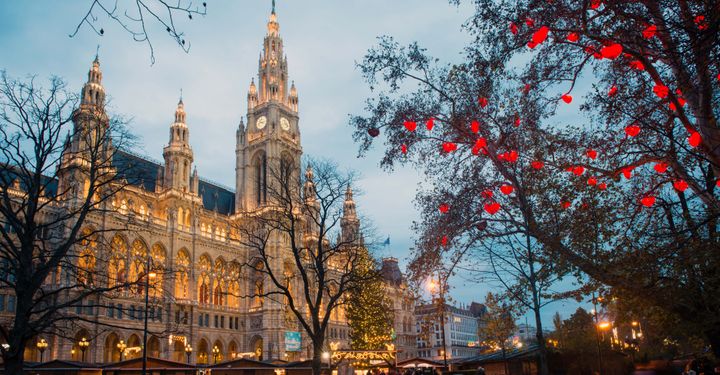 Vienna has been repeatedly named as the number one city to live by the Mercer Quality of Living Survey, and on a city break to the elegant city in December, you'll be able to discover why.
You'll have to wrap up to explore – temperatures can dip below zero – but you may see some snow. Warm up with a steaming mug of glühwein (mulled wine) and a bag of roasted chestnuts as you stroll around one of its Christmas markets (the Viennese Dream Christmas Market in front of City Hall is favourite).
While you're in the city, look up a concert to attend and head the MuseumsQuartier to find modern art in mumok. Round out your stay with cosy afternoon in a coffeehouse (with a slice of sachertorte chocolate cake, of course).


6. Barbados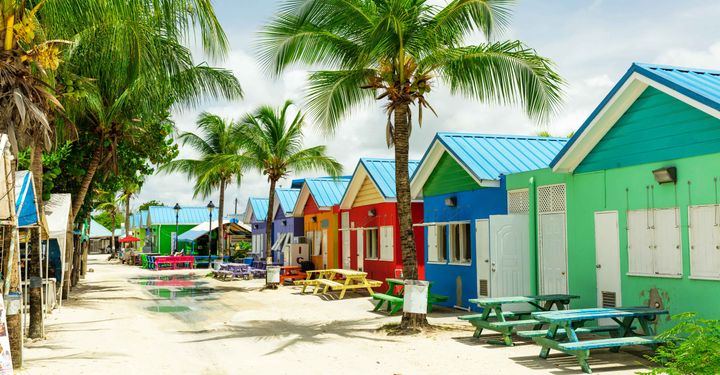 The official hurricane season in Barbados has passed by December and temperatures can reach around 29C, making it an excellent destination for winter sun. However, peak season starts in mid-December, so if you're flexible and travelling without school-aged children, visit early in the month to stand the best chance of getting a deal.
But if you're visiting for Christmas or New Year, you won't be disappointed by the combination of sun, sea and sand, and larger-than-life celebrations. In Bridgetown, visit Queen's Park on Christmas Day, where locals gather and celebrate in their best outfits. Meanwhile, on New Year's Eve, there are parties and fireworks galore in the island's hotels and restaurants.
And, although it might be tough, make some time to explore the island beyond its beaches. If you're a fan of rum, go on a tour of the Mount Gay rum distillery, stroll around Historic Bridgetown to see its colonial architecture, and head underground on a tram to explore Harrison's Cave.


7. Reykjavik, Iceland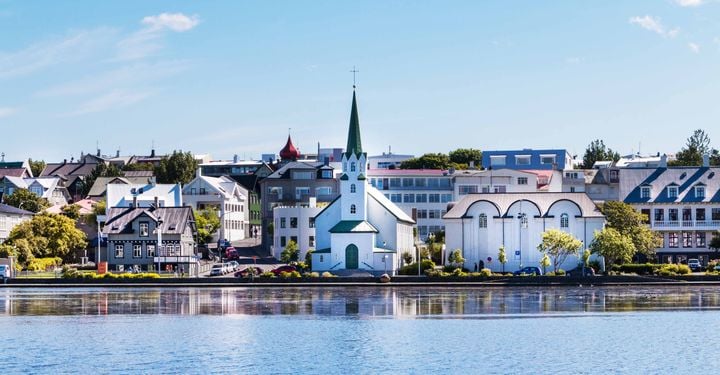 Embrace the cold on a city break to Reykjavik in December. Temperatures may drop to minus figures but Christmas-themed fun abounds.
While exploring Reykjavik, look out for Iceland's 13 Yule Lads. The characters from Icelandic folklore are on some of the city's buildings and you can find a trail here. To stay in the festive mood, admire the decorations in Reykjavík Botanical Garden, too.
For a truly special December experience, book a Northern Lights tour. As December is the darkest month, you've got one of the highest chances of seeing them. And, after a day sightseeing, warm yourself up and relax by bathing in a geothermal pool. Laugardalslaug is the largest with a 50m outdoor pool and several hot tubs.

Have a comment or question about this article? You can contact us on Twitter or Facebook.