The Best Places For Budget Winter Sun
The best places for budget winter sun

That's it. It's over. Sorry if you missed it but another "great British summer" has been and gone. It's time for the falling temperatures of autumn and the chilly winds of winter.
Don't panic if you didn't get a fair share of fair weather this year; all is not lost. The nights might be drawing in at home, but there are still plenty of places, near and far, where the sun continues to shine during the British winter.
With a plentiful supply of bargain breaks to be had, you won't have to smash open the piggy bank to get there. Check out these hot deals on winter-sun destinations
Lanzarote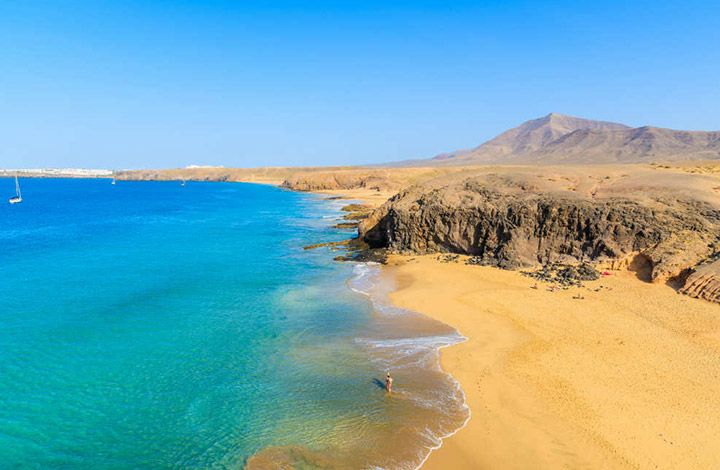 Average flight time: 4h 20
Average temperature: 20C
One of the most stunning Canary Islands in terms of geographic diversity, Lanzarote is starkly beautiful, instantly welcoming and blessed with an abundance of sunny winter days.
The Fire Mountains of Timanfaya National Park provide the best example of the incredible lunar landscape so often associated with Lanzarote. Take an easy morning or afternoon trip to this impressive volcanic park from the major coastal resorts.
The island has beaches of golden sands too, with each luring holidaymakers for different reasons. The beaches of Puerto del Carmen and Playa Blanca are the stuff of postcards, the wild waves of Famara make it perfect for water sports, while Las Conchas is a quiet, idyllic beach on the small island of La Graciosa, a 15-minute ferry ride from the north of Lanzarote.
Sharm el Sheikh, Egypt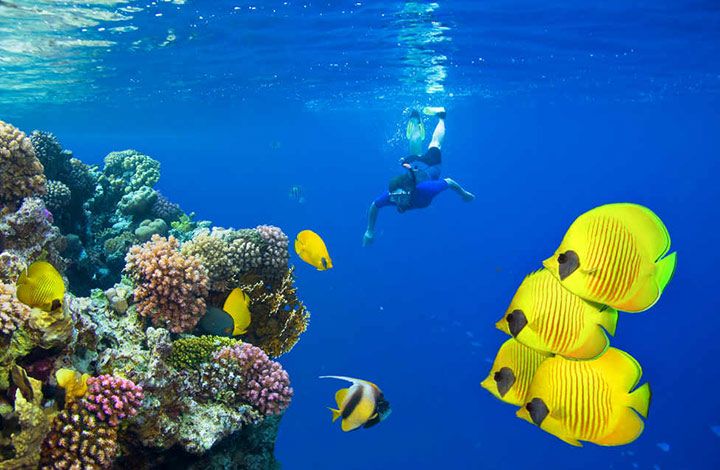 Average flight time: 5h 35
Average temperature: 21C
As a well-established winter-sun hotspot, getting to Egypt's premier Red-Sea resort between December and February can be great value.
You get a good deal when you get there too. Guaranteed sun, lovely beaches and lively nightlife all come as part of the Sharm el Sheikh package. There are also crystal-clear waters and excellent diving conditions.
Many local hotels welcome guests on an all-inclusive basis, though eating out is good value. Watch out for the cost of imported alcohol, however, as it can be expensive to sup your favourite tipple. Local wines and beers are cheaper and quite tasty!
Tenerife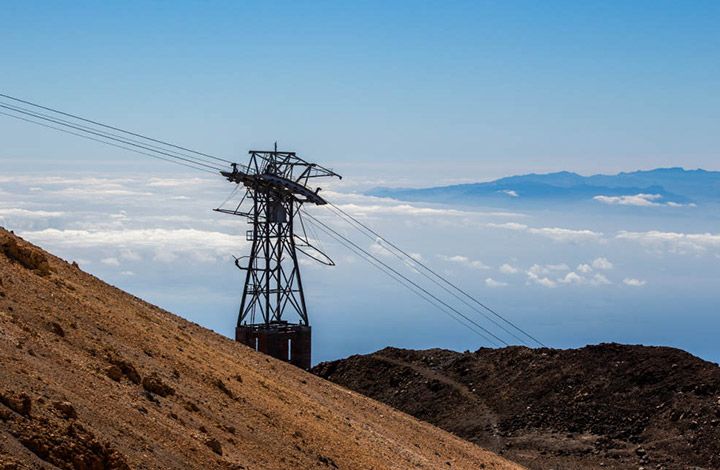 Average flight time: 4h 25
Average temperature: 19C
A firm favourite with Brits, Tenerife boasts a great climate all year round.
Winter is quieter and milder than any other season in Tenerife, though temperatures remain high enough to lay out on one of the island's many Blue Flag beaches when the sun shines.
This is also a terrific time to explore Spain's highest peak, Mount Teide, in Teide National Park. Take the cable car to the top for a magnificent panoramic vista. At around £20 for adults and £10 for kids, it isn't cheap, but the views of Tenerife (and other islands on a clear day) are unforgettable.
Fuerteventura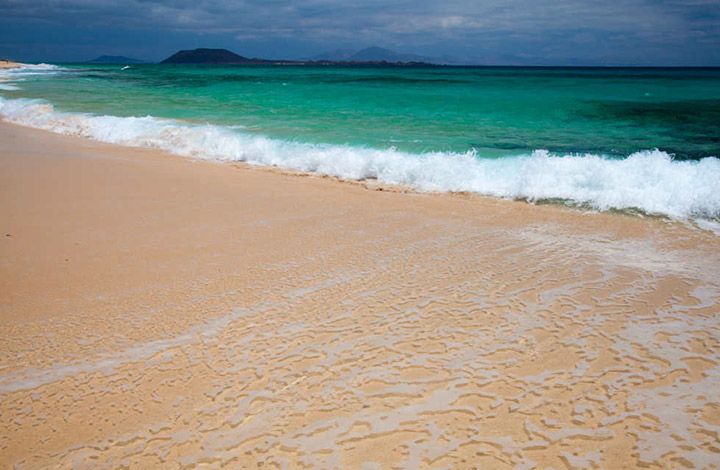 Average flight time: 4hrs 5
Average temperature: 20C
Yes, it's another Canary Island, but as the old cliché goes: If it ain't broke… you know the rest.
So, what do you get? Well, the usual suspects are there: great weather, sandy beaches – there's also a lively water sports scene ­in Fuerteventura thanks to the strong off-shore breeze. Are you feeling adventurous? Have a go at surfing, windsurfing, kiteboarding and much more during your winter break.
The larger resorts of Corralejo and Costa Caleta are the most popular places to stay. There are fantastic deals available for stays here during the winter months.
Marrakech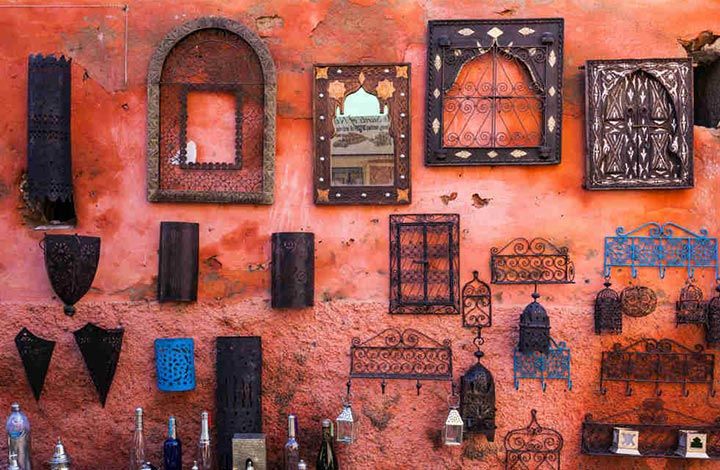 Average flight time: 3h 35
Average temperature: 19C
December is a great time to visit Marrakech; the souks and bazaars are less busy and the oppressive summer heat makes way for a pleasant cooler climate.
As well as hunting through the city's famous markets, you can take a trip to see the mighty Atlas Mountains, soak up the unique mixture of African and Arabian culture, and explore the bustling old town, all without breaking the bank.
Dining in the city's local restaurants is the best way to save, with many of the hotels charging above average prices for a meal.
Paphos, Cyprus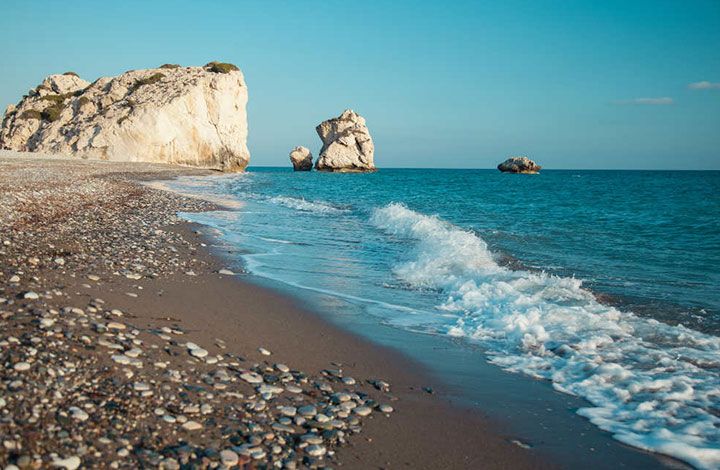 Average flight time: 5 hours
Average temperature: 16C
A combination of excellent beaches and stunning archaeological sites make Paphos an excellent option for a cheap winter getaway.
Paphos town itself is classed as a UNESCO World Heritage site, with the fascinating sites of Paphos Castle and the Tomb of the Kings located nearby. On top of the history, there are plenty of bars and restaurants, as you would expect in any popular Mediterranean holiday hotspot.
In terms of price, recent Post Office research found that the price of meals is down by 25%, so you can't really go wrong for value.
And yes, 16C is hardly red hot, but it's warmer than the UK!
Goa, India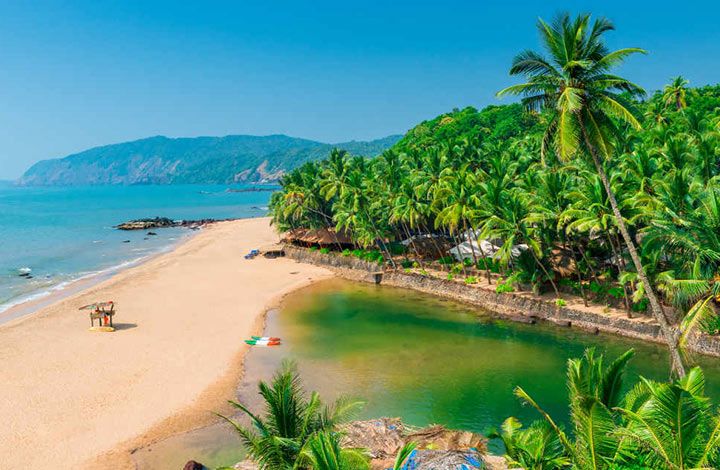 Average flying time: 9h 10
Average temperature: 32C
A trip to India might seem a bit extravagant, but Goa's laidback vibe, beautiful beaches and amazingly cheap seafood make it worth the effort.
Once a hedonistic paradise for hippy ravers, Goa has mellowed a little in recent years ­– although you will not be left wanting for a place to party if that's what you're after.
Of course, the main thing that draws people here is the guaranteed sun and hot weather that perfectly complements Goa's many beaches. And less than £1 for an imported beer? Go on then.
Gambia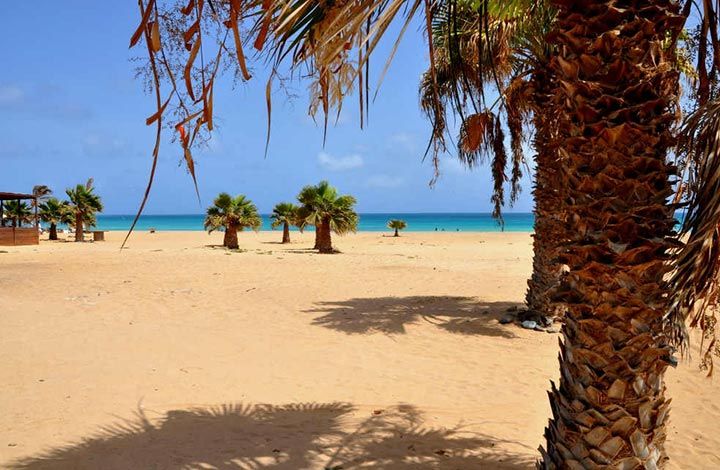 Average flying time: 6h 20
Average temperature: 32C
Gambia might be the dream ticket this winter: cheap, friendly and hot, Africa's smallest nation ticks all the boxes for a great value sunshine break.
Tropical Gambia has a warm year-round climate, with low rainfall, moderate humidity and warm sea temperatures in winter. Plus, daylight stretches on for around 11 hours in December – you'll still be lazing in the sun at 4pm in Gambia, not watching it disappear on the British horizon!
Popular resorts Kololi and Kotu are perfect for sun-seeking tourists, but there's also the chance to soak up some culture in areas such as Bakau and the capital Banjul.
And if the promise of long, golden beaches doesn't sway you, the 60p cost of a local beer might!
Cape Verde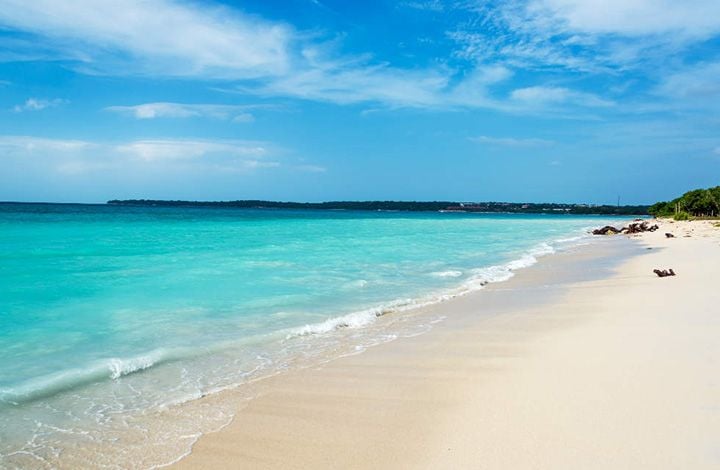 Average flying time: 6h
Average temperature: 25C
Known as the "African Caribbean", the stunning Cape Verde islands come with everything you'd expect from a holiday to Barbados – at a fraction of the price.
Besides the obvious reasons to visit this delightful archipelago – stunning beaches and turquoise waters, in case you're wondering ­– the islands' cultural fusion of Portuguese, Brazilian and African influences makes Cape Verde a fascinating place to visit.
The main holiday islands of Boa Vista and Sal still maintain an air of "off the beaten track" about them, especially with British holidaymakers, but they offer plenty of activity by way of surfing, ocean fishing and kite surfing.
Have a comment or question about this article? You can contact us on Twitter or Facebook.