Revealed! The cheapest destinations for long-haul winter sun

November 8, 2019
Beat the SADs (that's Seasonal Affective Disorder) with a couple weeks in the sun - for less! We've crunched the numbers to find nine of the cheapest beach destinations this winter.
So, whether you fancy Florida or are tempted by Thailand, here's where to consider.

1. Orlando, Florida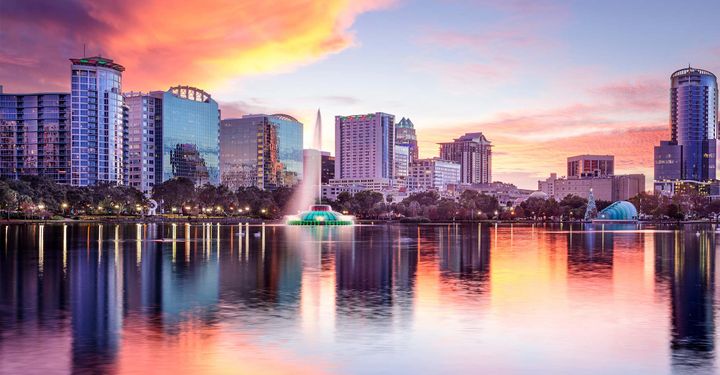 A holiday to Orlando generally means one thing: theme parks. And over two weeks, you can easily discover every corner of Disney World or uncover the best of Universal Studios and throw in a few beach days in between.
You'll find the closest stretches of sand about an hour away on the east coast; Cocoa Beach and Daytona Beach are perennial favourites. On the west coast, at about two hours' drive, is Clearwater Beach and gritty-yet-cultural Tampa. Consider hiring a car and exploring the Sunshine State between park days.


2. Pattaya, Thailand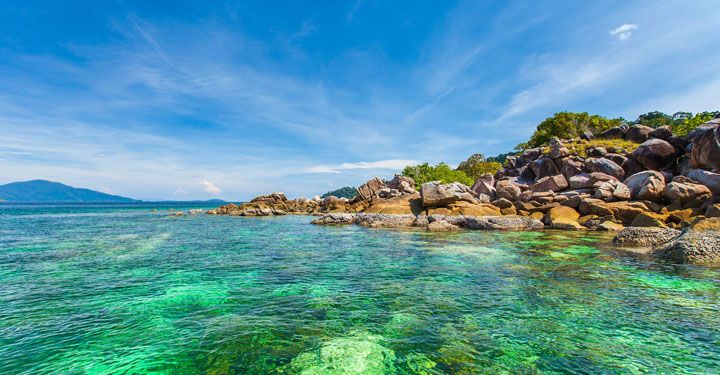 Its notorious reputation may precede it, but there's another side to Pattaya to take advantage of for a budget beachside break. Six sandy kilometres are yours for the taking at Jomtien Beach and the untouched beauty of nearby archipelago, Mu Ko Phai, is a blissful escape from the crowds.
Beaches might steal the spotlight here but make time to look inwards – literally and figuratively – with a visit to one of the many ornate temples dotted throughout the city centre. Or, get up close to the big Buddha statue that looks over the bay.
Pattaya is at its best between December and February as the rain subsides, and the sun comes out in full force. Though plenty of fellow travellers arrive with the sunshine, nabbing a budget break in Thailand's peak season is still fairly easy, with especially low prices early on in December.

3. Phuket, Thailand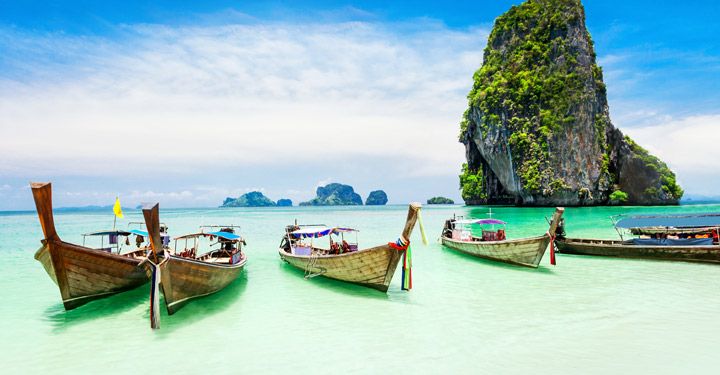 If it's winter sun you're after, you'll find it daily in paradisiacal Phuket.
Beaches abound in this pretty province of Thailand, whether you're looking for a family-friendly stretch of sand to spend a day, glittering, Instagram-worthy waters to snap or wild, untouched beaches to explore.
Outdoor activities don't end at the beach, though. Snorkelling, hiking and canoeing are at your fingertips in Phuket, while its cultural delights, from delicious eats to fascinating museums, are also worth seeking out.
As for prices, November through February are technically the country's peak season but Thailand is perennially cheap for Brits, especially when you avoid the global hotel chains.

4. Penang, Malaysia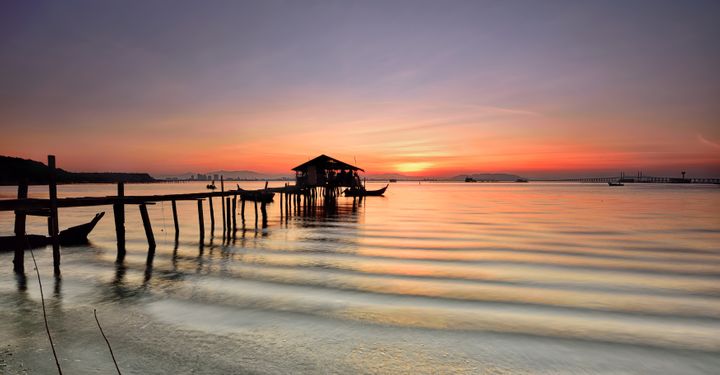 December to February are easily some of the best months to visit Penang – temperatures still hover around their characteristic early-30C highs but you'll experience fewer rainy days than later in the year.
For some of the best beaches in the area, focus on the north of Penang Island. This picture-perfect paradise is particularly rich in sandy stretches, including the ever-popular Batu Ferringhi and Monkey Beach.
It's here you'll also find colourful Penang capital, George Town. With its architectural mishmash of temples, mosques and colonial-style buildings, plenty of fascinating museums, wall-after-wall of charming street art and an eclectic mix of bars and restaurants, it's worth ditching the sun-lounger for.

5. Bali, Indonesia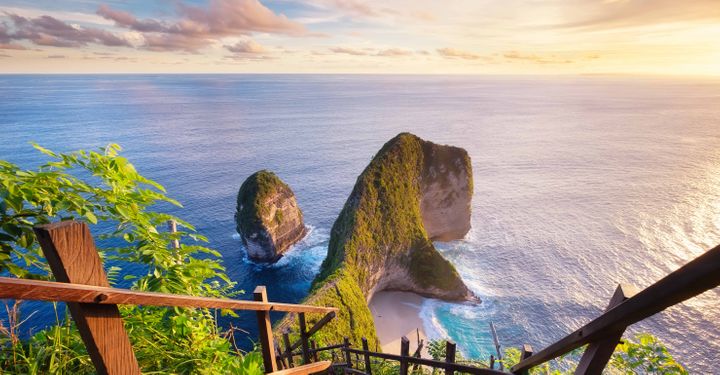 Bali may become little Australia between December and January, but that doesn't mean you'll struggle to find your own pocket of paradise on this Indonesian island.
If its blissful beaches you're after, stray from the popular Kuta beach and hire a car to bounce between the hidden coves and caves along the east and south-west coasts.
And if roasting on a beach grows old (but why would it?), there's plenty of other attractions to keep you occupied in Bali. The famous nightlife is a given, and on your non-beach days, Ubud's lush forests, impossibly green rice terraces and serene temples are a must-see.
It may be Bali's wet season during these months, but you'll still be blessed with warm temperatures and likely lots of sunshine. The upside? Prices are falling so it's the perfect chance for a bit of cheap winter sun.

6. Hua Hin, Thailand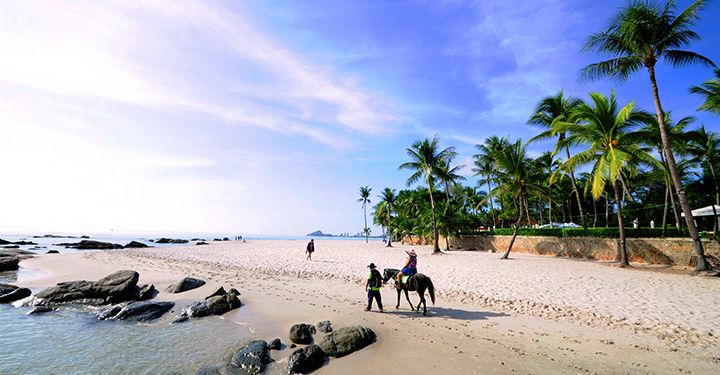 Perched on the Gulf of Thailand, Hua Hin is Thailand's original resort town, and it's no wonder! The town sits on a particularly picturesque part of the coast, with palm tree-lined stretches of sand and turquoise waters as far as the eye can see.
If you can drag yourself away from the beach (though we'd forgive you if you can't!), the town itself is a brilliant blend of authentic local life – think vibrant food and trinket markets and ornate temples – and gimmicky, but fun attractions such as Santorini Park Cha-Am and The Venezia Hua Hin. Further afield, you'll find an abundance of natural wonders, from waterfalls to hidden coves.
Not only is Hua Hin relatively affordable this time of year – November through February is also the best time to visit – you are pretty much guaranteed cloudless skies. If you can be flexible with your getaway dates and are able to book early, you can easily score deals around £600pp for 14 nights.

7. Krabi, Thailand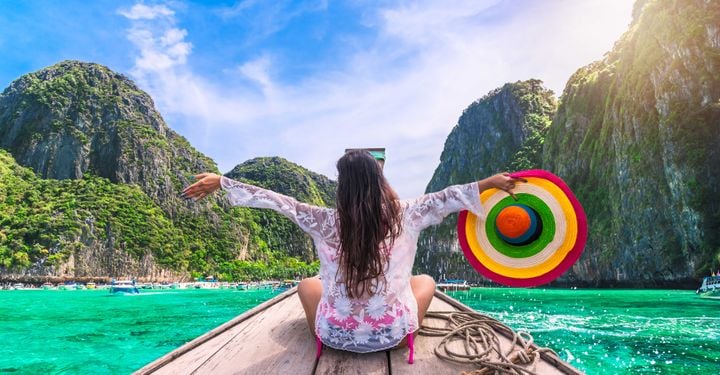 There may be a theme to this list but with good reason; Thailand is a seriously affordable destination.
And Krabi, on the west coast, will ignite the wanderlust of even the staunchest homebody. Feel small amongst the towering limestone pillars that jut out of the ocean on self-guided boat trip, get snap-happy on the stunning Phi Phi Islands or beach-hop between jaw-dropping, white-sand coves along the coast.
When you want to mingle, there's a plethora of markets and bustling nightlife to dive into and when it's time for quiet contemplation, the province's ornate, isolated temples can offer just that.

8. Goa, India
With temperatures sitting in the low-30s and blue skies for days, winter is the best time get to know Goa. But peak season needn't be a worry for the wallet. In fact, Goa is one of our cheaper destinations for winter sun, and you'll be spoilt for choice with the offerings.
Coastal Calangute will catch the eye of culture vultures – there's endless awesome places to eat, buzzing markets to mingle with locals and whitewashed churches to explore – while beachside Baga will keep you busy with a range of adrenaline-fuelled water sports.
Try mid-January to pick up a 14-night getaway for around £800pp.

9. Dominican Republic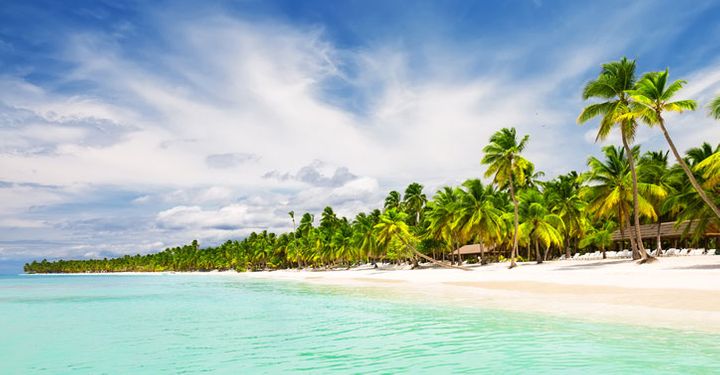 The three S's of summer (sun, sea and sand) could define your beach break to the Dominican Republic, but fly-and-flop at your peril – this classic of the Caribbean has much more on offer.
In capital Santo Domingo's old town (La Zona), find an intricate network of UNESCO-protected streets and Spanish colonial architecture, or get your kicks zip-lining through rainforest canopies, steering a dune buggy and diving among shipwrecks.
Though mid-December to February is high season, with a little flexibility, you can still nab a bargain. Savvy searchers can even find resorts spruiking offer all-inclusive deals for under £900pp.

Please note: Data was compiled by comparing searches between September 1, 2019 and October 31, 2019 and is based on 7- to 14-night holidays for two adults departing between November 1, 2019 and March 31, 2020. List is indicative only and prices may differ from the data.

Have a comment or question about this article? You can contact us on Twitter or Facebook.