Luxury for less: 10 of the best 4- and 5-star winter sun deals
October 30, 2019
It's official: summer is over. The good news? There are some seriously brilliant winter sun holiday offers available right now, so we've rounded up the best ones for those of you craving a luxurious getaway to warmer climes.


1. Miami: Pestana Miami South Beach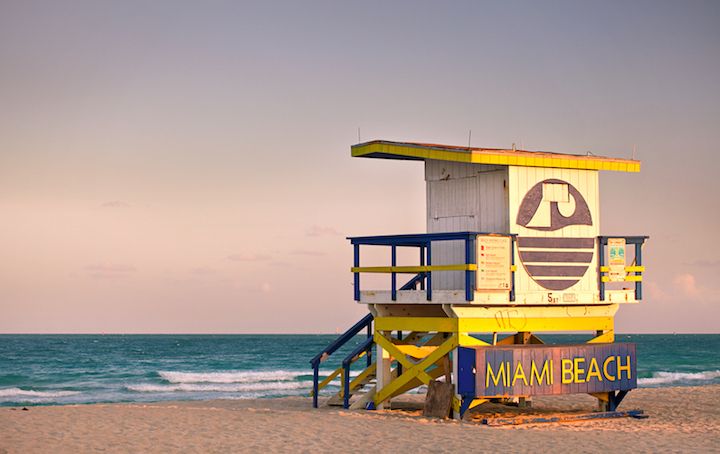 For winter sun in the States, nothing beats Miami.
Although in this case, the icing on the cake is the fact that you'll be staying at the fantastic Pestana Miami South Beach, a gorgeous art-deco hotel metres from the sand.
You'll also be just a short walk from Lincoln Road – one of Miami's best shopping areas – and just a few metres from landmarks such as the Art Deco Historical District and The Bass art museum.


2. Lanzarote: Occidental Lanzarote Mar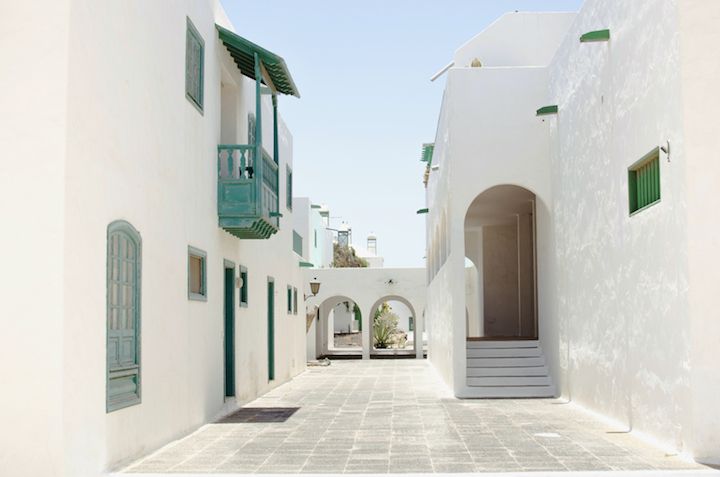 One of the world's most popular winter sun destinations, Lanzarote has it all – stunning beaches, great restaurants and vast tracts of wilderness to explore.
You'll find this particular resort on the Costa Teguise, which is one of the island's most sought-after spots. However, don't blame us if you struggle to tear yourself away from this amazing resort – amenities include five swimming pools, an enormous gym and a cycling centre.
It's also a great base if you're keen to venture further afield – take a ferry to nearby La Graciosa island or learn to surf at nearby Risco de Famará beach.


3. Dubai: Le Meridien Dubai Hotel & Conference Centre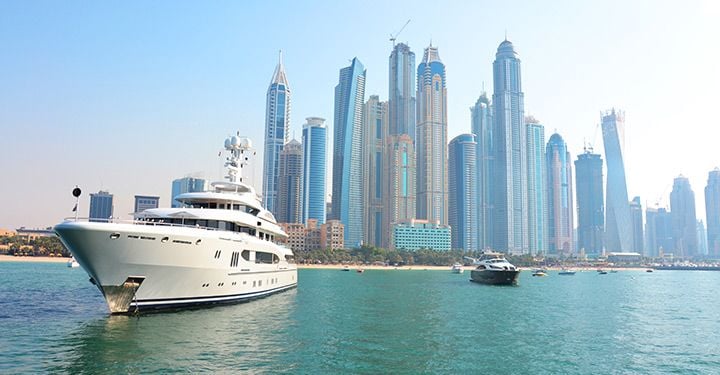 Don't be fooled by the name of this beautiful property – the fact that it's one of Dubai's most popular business hotels doesn't mean it's not a brilliant choice for leisure travellers, too.

It's ideal for those looking for hotels close to Dubai's best shopping areas – you're within walking distance of the Deira City Centre shopping mecca, as well as the gold souk, Dubai Creek and the Burj Khalifa.
The stunning interior décor (don't miss the enormous gold chandelier in the lobby) and 38 acres of landscaped grounds make this one of Dubai's most beautiful hotels.


4. Florida: Sandpearl Resort, Clearwater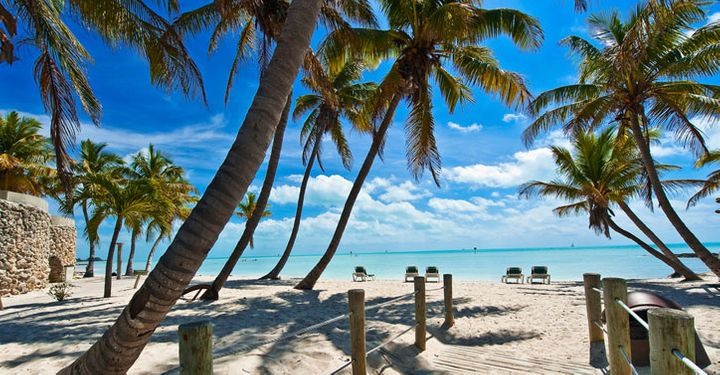 This beautiful hotel is in balmy Clearwater, a sun-drenched paradise with 56km of pristine beaches.
One of the winners in the Conde Nast Traveller 2019 Readers' Choice awards for Florida's top holiday resorts, this five-star Clearwater hotel has four restaurants, a fantastic range of activities (everything from cookery classes to sailing lessons) and an award-winning spa.
We also love the location – right on the beach but within walking distance of Clearwater's best restaurants and shops.


5. The Maldives: Medhufushi Island Resort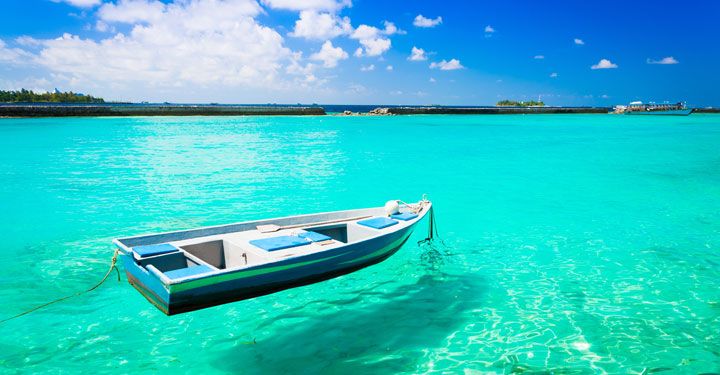 Holidays in the Maldives don't have to cost the earth.
This beautiful resort – a 40-minute seaplane journey from Malé International Airport – is one of just two properties on the stunning Meemu Atoll, so it's a fantastic option if you're keen to avoid the region's busiest resorts.
Head below the waves (there's an on-site dive centre) to spot manta rays, turtles and reef sharks, opt for a treatment at the spa (we recommend the jet lag-busting Medhufushi Fusion massage) or sign up for one of the resort's excursions, which include night fishing trips, snorkelling tours and island-hopping experiences.


6. Tenerife: Hard Rock Hotel Tenerife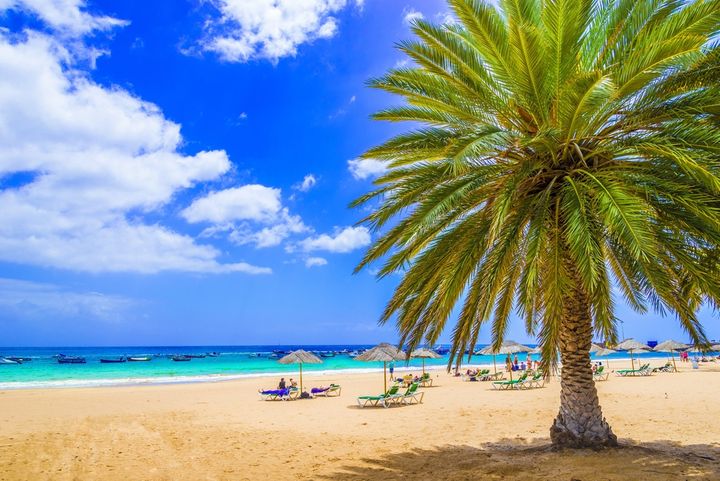 Tenerife's Hard Rock Hotel has it all – gorgeous rooms with Conde Nast-worthy décor, eight fabulous restaurants (including a sports bar, a buffet option and a grill), a stunning swimming pool (complete with underwater sound system) and an enormous spa.
The location is hard to beat, too – the property is on the sun-drenched south coast, with easy access to both Adeje and the airport.


7. Lanzarote: Volcán Lanzarote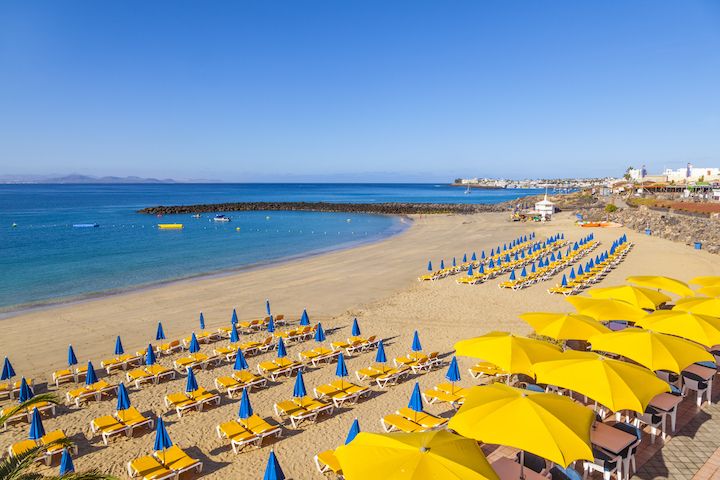 Our favourite thing about this adults-only hotel in Lanzarote is its position – in the heart of Playa Blanca, overlooking the super yacht-filled Rubicon marina.
You'll find all the amenities expected of a five-star resort in Lanzarote, including five pools, squash courts and a fitness centre.
It's especially popular with those keen to check out Lanzarote's surreal wilderness – stay here and you'll have easy access to the Montañas del Fuego (Mountains of Fire) and the legendary Route of the Volcanoes.


8. La Palma: H10 Taburiente Playa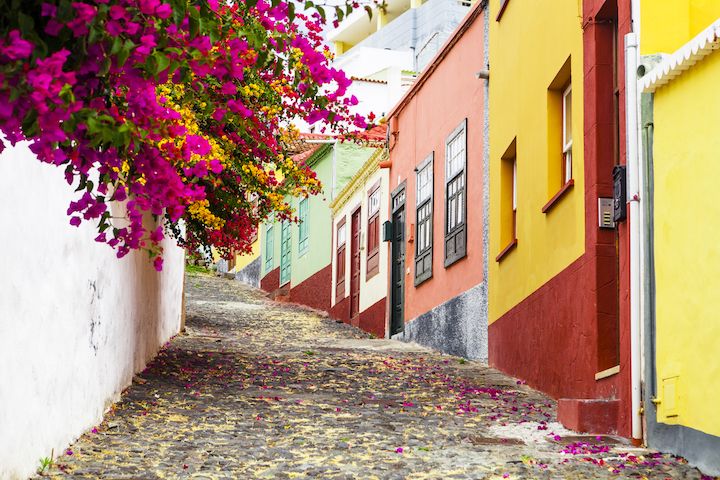 La Palma is the Canary Islands' rising star – it's smaller and less developed than Lanzarote and Tenerife but the landscape, food scene and coastline are just as breathtaking.
It's also one of the planet's top stargazing destinations – its dark skies recently became the world's first Starlight Reserve. The H10 Taburiente Playa, on the island's east coast, is especially popular with hikers, although you'll also be just a short walk from Los Cancajos Beach.
Santa Cruz de la Palma (the island's capital) is easily accessible too, even for those without their own transport – there's a bus stop right outside the hotel.


9. Barbados: Accra Beach Hotel & Spa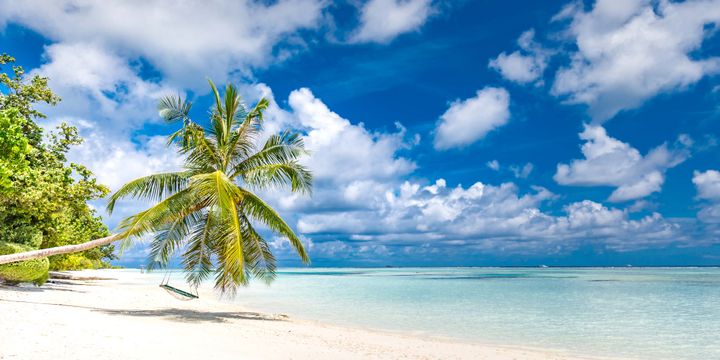 Barbados might just be the ultimate winter sun destination.
The island's relatively small size means you'll never have too far to travel from the airport to your hotel, and it's one of the few Caribbean islands with no private beaches – there's not a single stretch of powdery soft sand which isn't open to anyone and everyone.
That said, we've still got our favourites – like the one right in front of this 221-room hotel. Another property popular with foodies, the resort's culinary highlight is Pacifika, famous for its Japanese, Thai, Chinese and Indonesian cuisine.


10. Sri Lanka: Heritance Ahungalla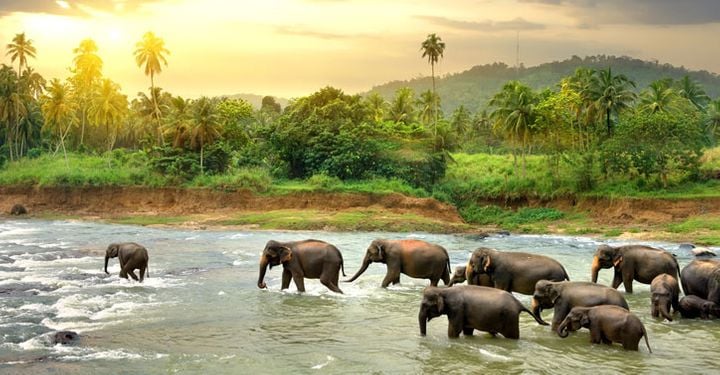 Sri Lanka feels wonderfully laidback and it's also ideal for travellers on a budget, thanks to low prices for everything from food and drink to accommodation.
Stay at the Heritance Ahungalla and you'll have the south coast's best bits on your doorstep. Bentota is a prime location for whale watching, although we also recommend a water safari on the Madu Ganga river.
Make sure you leave plenty of time to explore the nearby Brief Garden – a former rubber plantation which has been transformed into a forested, art-filed paradise.

Have a comment or question about this article? You can contact us on Twitter or Facebook.