Luxury City Breaks For Less
Luxury for less: 9 fantastic 4- and 5-star city break deals
September 24, 2022
Craving a luxurious city break that doesn't require taking out a second mortgage? You're in luck! There are some fantastic deals to be had this autumn and we've donned our detective's hat and sniffed out the best ones. Whether you fancy a short-haul Euro trip or a long-haul escape, here's where to find a little luxury – without breaking the bank.
*All deal pricing below is accurate as of September 24, 2022. Prices based upon two adults departing from London airports. Prices are subject to change. Deals are subject to the partners' T&Cs.


1. Prague: Lindner Hotel Prague Castle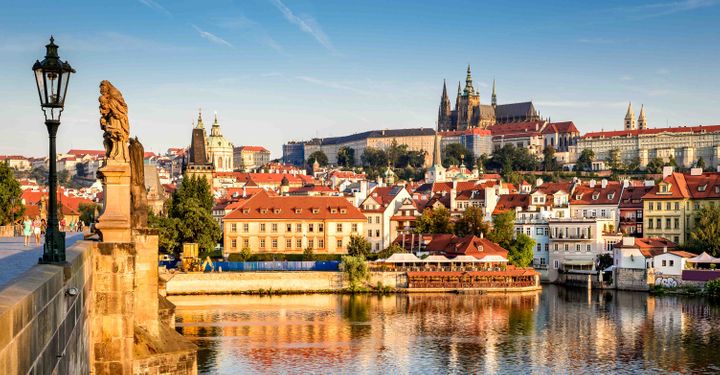 Once a city associated with boozy stag dos and general drunken debauchery, Prague has tidied up its act, and is now famous for its fine dining, cocktail bars and endless opportunities for a culture fix. The best bit? It's ridiculously cheap, and you can save even more cash by staying in hotels outside the central districts of Staré Město, Nové Město and Malá Strana.
The city is jam-packed with brilliant things to do and see, so swap the most famous (read: crowded and often overpriced) landmarks for lesser-known ones. Try the stunning Strahov Monastery (Strahovský klášter), with its baroque library and weird and wonderful artefacts, ranging from a dried whale's penis to ancient texts.
Discover your deal: Stay 3 nights at the 5-star Lindner Hotel Prague Castle on a room-only basis from £245pp. Flights departing Stansted on Tuesday, October 18


2. Madrid: Axel Hotel Madrid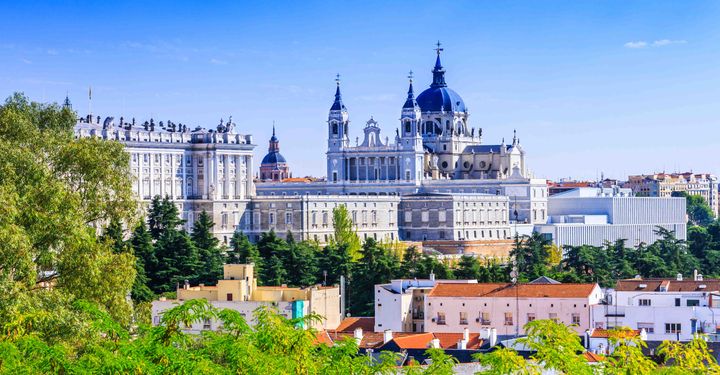 When it comes to the fun factor, Spain is hard to beat. You don't need to splash the cash in chic cocktail bars or splurge on fine dining here – in Madrid, you'll have far more fun exploring the El Rastro flea market or toasting the city in its tascas (taverns). Various improvement projects have spruced up large parts the city centre, especially around the River Manzanares. Head here to people watch and do enjoy lazy riverside picnics, right in the heart of the city.
Visiting in November? You're in luck – this is when the Festival de Otoño (autumn festival) takes place. During this month-long event, some of the world's top dance, music and theatre companies stage performances throughout the city.
Discover your deal: Stay 4 nights at the 4-star Axel Hotel Madrid on a room-only basis from £248pp. Flights departing Gatwick on Monday, January 9


3. Athens: Pallas Athena Grecotel Boutique Hotel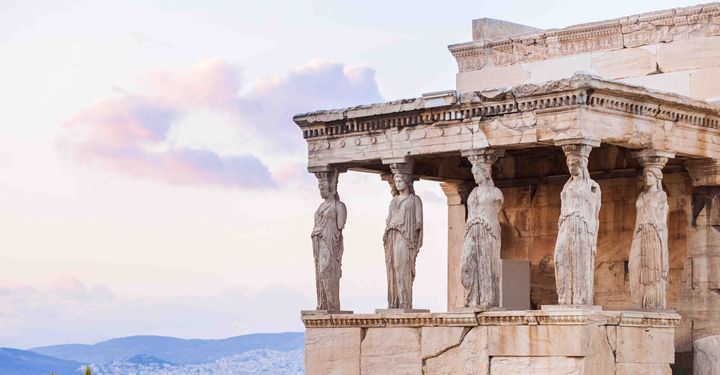 It's hard to beat Athens for a quick getaway – especially between September and April when the weather is cooler (exploring the Acropolis in 32C is never fun). You'll also make some serious savings as prices drop dramatically during this time.
Landmarks to put at the top of your hit list include the Acropolis Museum, where you can peer down through glass panels onto the ancient stonework, and the National Archaeological Museum, where you'll find a 2,000-year-old analogue "computer" retrieved from a shipwreck off Antikythera.
Take the time for leisurely explorations of Athens' neighbourhoods, too. Plaka is always a popular pick, and you can discover a string of fantastic bars and fuel your explorations with delicious street food such as souvlaki.
Discover your deal: Stay 3 nights at the 5-star Pallas Athena Grecotel Boutique Hotel on a B&B basis from £299pp. Flights departing Luton on Tuesday, November 8


4. Munich: Mercure Munich City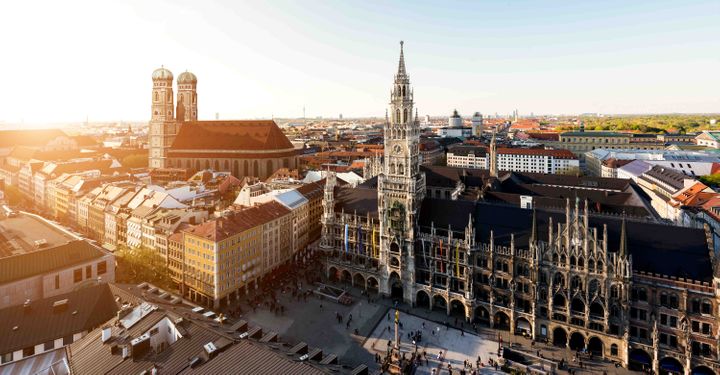 Munich is all about beer. Fiction. Yes, the beer is pretty good here, and yes, you should absolutely visit the historic Hofbräuhaus where lederhosen-wearing staff will keep serving you cheap steins of delicious beer until you tell them to stop, but there's much more to this Bavarian city than its breweries.
Head to Marienplatz, the city's central square, to check out the Glockenspiel – a mechanical clock adorned with 43 bells and 32 life-sized figures. For a culture fix, it's got to be the brilliant Kunsthalle Munich. This 13,000-square-foot gallery is packed with legendary exhibitions, and it's housed in a beautiful cafe-filled complex designed by famous architects Herzog & de Meuron.
Discover your deal: Stay 3 nights at the 4-star Mercure Munich City on a room-only basis from £294pp. Flights departing Gatwick on Saturday, December 3


5. Barcelona: Granvia Hotel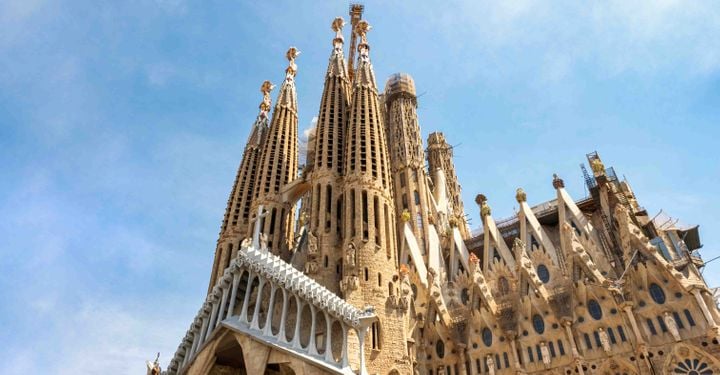 Barcelona might well be one of Spain's most popular cities, but it's certainly worthy of that status, and there are still plenty of neighbourhoods (or barrios, to give them their correct name) where you can escape the crowds.
That said, nothing beats a picnic in one of its famous green spaces, and if you're partial to some fancy architecture, the Gothic Quarter should certainly be top of your list. Football fans should make a beeline for Camp Nou, FC Barcelona's stadium and home to a museum dedicated to the team.
The city's fast, efficient metro is a brilliant way to get around. Singles start from around £2 or you can purchase a T-Casual ticket for multi-trip use.
Discover your deal: Stay 3 nights at the 5-star Hotel Granvia on a B&B basis from £289pp. Flights departing Stansted on Wednesday, November 2


6. Amsterdam: The Delphi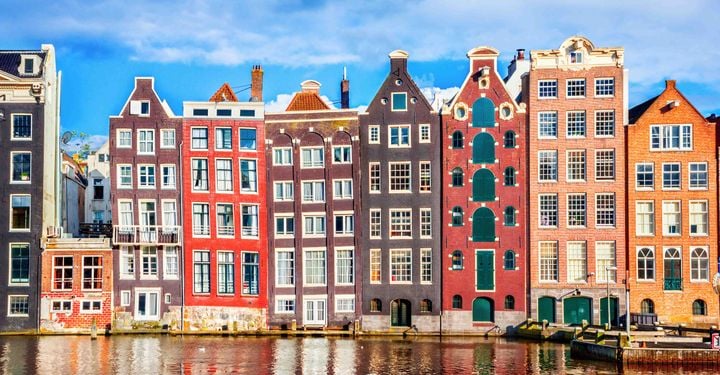 Amsterdam is a city with a wonderful sense of space – a place where exploring beyond its wide, canal-lined streets reaps huge rewards. Do so and you'll stumble upon gems such as the MOCO Museum, where there's a permanent collection of Banksy masterpieces, loaned to the museum by private collectors.
Love a bargain? Amsterdam has some of the world's best flea markets (hit up the IJ-Hallen in the hip NDSM area, just across the water from Amsterdam's Centraal Station) and street food (try a caramel-drenched stroopwafel). For upmarket dining, head to Amsterdam Noord, a former shipyard that has transformed into the city's coolest neighbourhood. Top of your list should be Pllek, a chic riverside bar and restaurant inside stack of converted shipping containers.
Discover your deal: Stay 3 nights at the 4-star The Delphi on a room-only basis from £269pp. Flights departing Gatwick on Tuesday, December 6


7. New York: Hotel Riu Plaza New York Times Square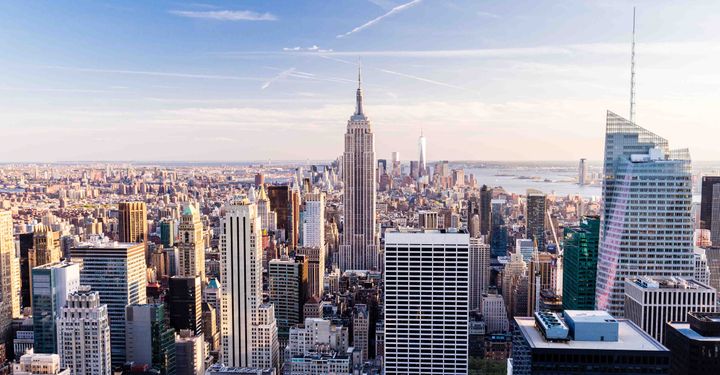 Let's face it – there's never a bad time to visit New York. The Big Apple's parks burst into colour in both autumn and spring, and the city transforms into a winter wonderland during November and December, which is also a great time to bag some pre-Christmas bargains.
The mind-bogglingly wide range of hotels and attractions in New York make it easy to customise trips according to your budget, and there are plenty of ways to save cash. Opt to explore NYC on foot, for example, and you'll discover a new side to the city.
Love a show? Autumn is a great time to visit – this is when venues such as Carnegie Hall, the Met Opera and the New York City Ballet unveil their new shows.
Discover your deal: Stay 5 nights at the 4-star Hotel Riu Plaza New York Times Square on a half board basis from £737pp. Flights departing Gatwick on Tuesday, January 10


8. Las Vegas: Red Rock Casino Resort & Spa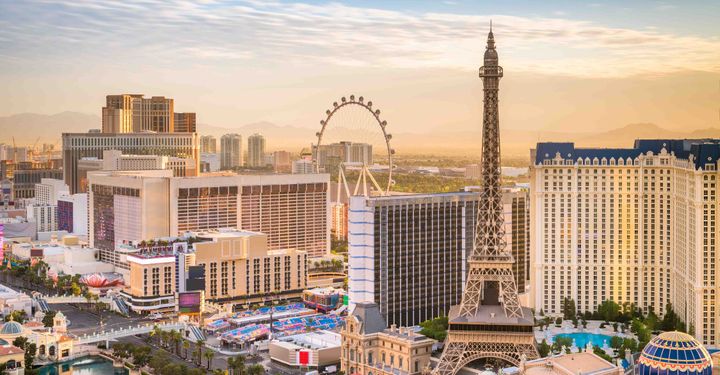 With a new F1 race for 2023 and a new flight route from London launching in spring courtesy of British Airways, Las Vegas is shaping up to be one of next year's most sought-after destinations. But why wait? Head there this year or in spring and you'll get some much-needed sun as well as the chance to check out its newest attractions and hotels.
Las Vegas hotels are brilliant value, largely because the powers that be hope that once they get you through the doors you'll pour money into their casinos. The good news? There are plenty of opportunities for free fun here. Make sure you check out the fountains outside the Bellagio, where over 1,000 fountains shoot 1000ft jets of water into the air in time to music, and head over to the Cosmopolitan to check out the amazing digital art exhibition in its lobby.
Discover your deal: Stay 4 nights at the 5-star Red Rock Casino Resort & Spa on a room-only basis from £783pp. Flights departing Heathrow on Sunday, October 23


9. Dubai: Conrad Dubai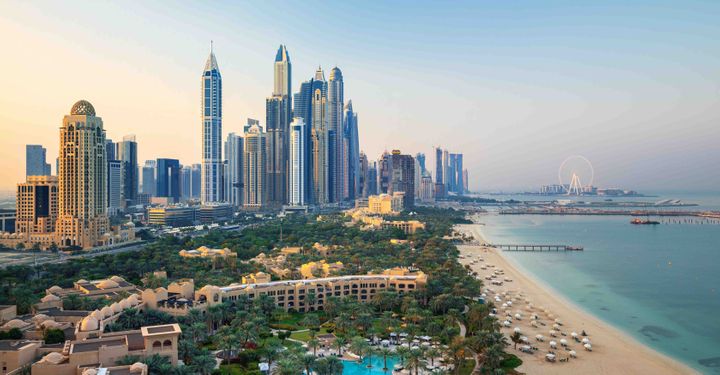 Nothing beats Dubai for a winter sun fix, and in recent years there's been a shift here. Yes, you'll still find hotels boasting about their seven-star ratings (which, by the way, don't officially exist), but the destination's offerings are now much more diverse.
Some of the best new spots include the fantastic Time Out food market at Souk Al Bahar (don't miss the nitro ice cream at Scoopi) and The Pointe, a recently developed retail and dining area just across the water from Atlantis, the Palm.
For a truly memorable experience, head over to Deep Dive Dubai, the world's deepest diving pool. Don your snorkel or scuba kit and you'll be able to swim through an underwater apartment, perch on a submerged motorbike and play a game of underwater pool. Only in Dubai.
Discover your deal: Stay 4 nights at the 5-star Conrad Dubai on a B&B basis from £838pp. Flights departing Heathrow on Thursday, January 19

Have a comment or question about this article? You can contact us on Twitter or Facebook.