Luxury City Breaks For Less
Luxury for less: 9 fantastic city break deals for October and November

September 16, 2019
After a taste of the good life? Well, jetting off on a luxurious city break no longer requires you to re-mortgage your home or flog the family jewels.
These super affordable packages are a great way to enjoy a decadent city break that won't break the bank.
*All deal pricing below is accurate as of September 16, 2019. Prices are subject to change. Deals are subject to the partners' T&Cs.

1. New York City: The New Yorker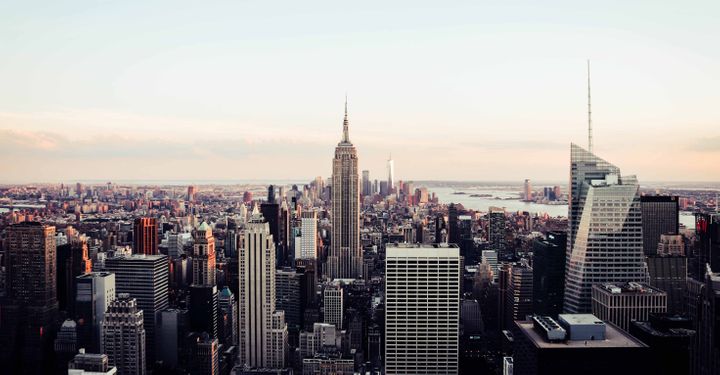 Looking for a cheap New York break without skimping on luxury? Choose this brilliant deal, which includes a five-night stay at the New Yorker, an art-deco masterpiece which has been part of the Big Apple's skyline since 1929.
Its fantastic location – in Midtown Manhattan – puts you within easy reach of New York's most famous landmarks: Times Square, the Empire State Building and Penn Station.
Don't blame us if you struggle to tear yourself away from your beautiful digs though – highlights of this historic hotel include the Butcher and Banker restaurant, inside a former bank vault.

2. Madrid: NH Collection Madrid Paseo del Prado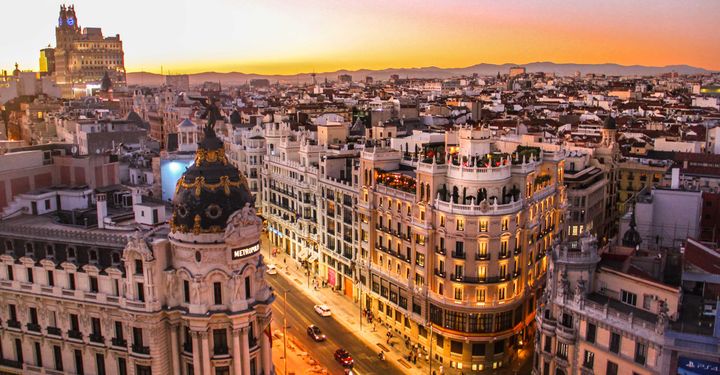 Madrid in autumn is wonderful – a crowd-free paradise where temperatures hover around 21°C and the city's famous parks explode into riots of gold, red and orange.
Be sure to check out the farmers' markets, filled with Spain's finest seasonal produce, ranging from persimmons and pomegranates to pears, apples and mushrooms.
Autumn is also when many restaurants switch up their menus, adding dishes such as Cocido madrileño (a chickpea-based stew and Madrid's signature dish) and mouthwatering churros, dipped in hot chocolate.

3. Paris: Aparthotel Adagio Paris Centre Tour Eiffel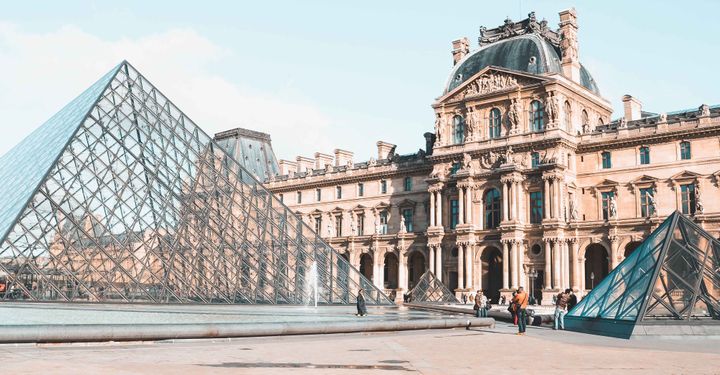 Get ready for some seriously spectacular selfies if you snap up this brilliant offer, which includes three nights at the city centre Aparthotel Adagio Paris Centre Tour Eiffel.
There are plenty of reasons to enjoy an autumn break in the city of lights, including the chance to whiz to the top of the recently-opened La Grande Arche de La Défense, the minimalist, square-shaped monument designed to resemble an open door.
And if you don't fancy mixing with the masses at the notoriously-overcrowded Louvre, consider one of Paris's lesser-known museums, such as the recently-revamped Musée de Cluny, with its priceless collection of Roman and Byzantine art.

4. Paris: Pullman Paris la Défense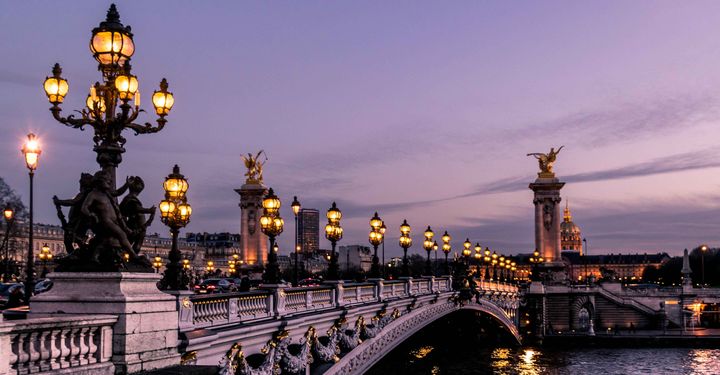 The Pullman Paris la Défense is one of Paris's top boutique hotels.
Its 11 beautiful rooms are brought to life with unexpected splashes of colour, whether it's the deep red leather sofas or eye-wateringly bright desk accessories.
Nearby attractions include the Champs-Elysées and the Westfield-owned Les Quatre Temps – one of Paris's biggest shopping centres – and perks include private parking, somewhat of a rarity in France's crowded capital.

5. Barcelona: Granvia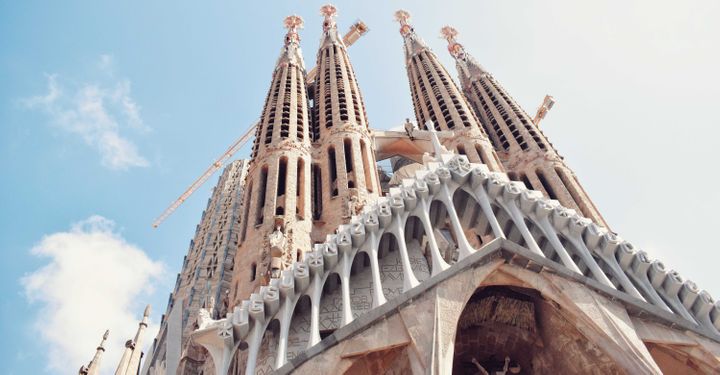 The best time to visit Barcelona is after summer, when the scorching heat has given way to balmy autumn days.
These cooler climes (between 18 to 25) make October and November a brilliant time to explore the city. Top of your list should be culinary hotspots, like Tapas 24 (269 Carrer Diputació); handily, this restaurant is just a short metro ride from Gaudi's Sagrada Familia.
But don't think it's too cold for a dip – thanks to sea temperatures of around 22°C, it's ideal for a lazy beach day.

6. Athens: Pallas Athena Grecotel Boutique Hotel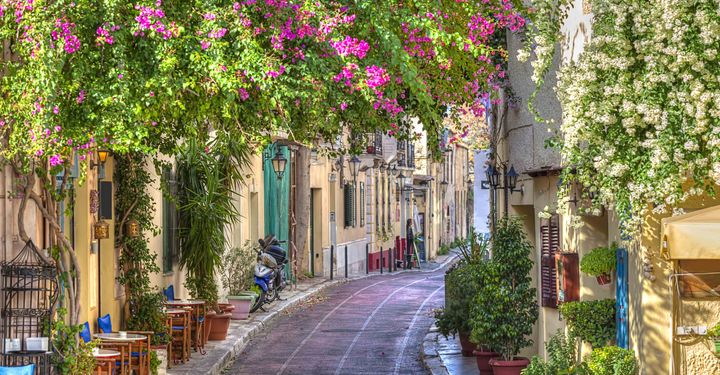 A buzzing, colourful city, Athens is both cosmopolitan and ancient.
In late autumn, the Greek capital is cooler and less crowded, which means more time to explore ruins such as the awe-inspiring Parthenon or the Acropolis, perched atop its rocky outcrop, without the risk of getting bonked on the head by a selfie stick.
Make sure to squeeze in visits to its lesser-known gems, too. The National Gardens (Leoforos Vasilisis Amalias 1), commissioned by Greece's Queen Amalia in 1838, is one of Athens' prettiest parks, and history buffs will love the Museum of Cycladic Art, with its 3,000 Cycladic, ancient Greek and Cypriot artefacts.

7. Berlin: Pullman Berlin Schweizerhof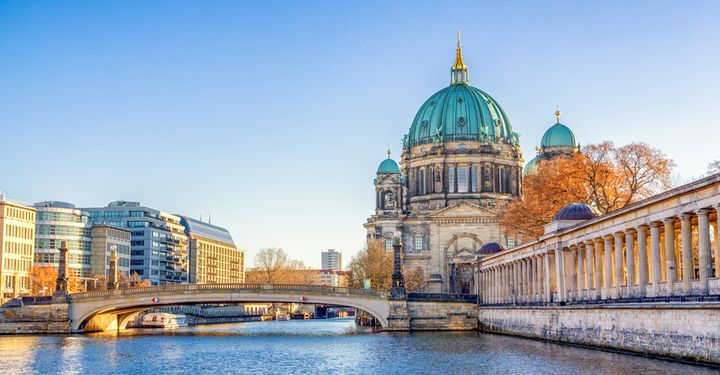 The Pullman Berlin Schweizerhof is one of Berlin's top hotels – a five-star crash pad with easy access to Kurfürstendamm (one of Berlin's best shopping areas) and the beautiful Zoologischer Garten.
And there are plenty of reasons to visit Germany's spectacular capital right now, starting with 2019's 100th anniversary of the Bauhaus art movement. It is being marked with various events, including an exhibition at the famous Alfred Ehrhardt Stiftung gallery.
If you're keen to check out Berlin's best nightclubs, put the recently-opened Club OST at the top of your list. This Friedrichshain venue, tucked inside a former power station, has one of Europe's most hi-tech sound systems and enough room for over 600 clubbers.

8. Amsterdam: The Hilton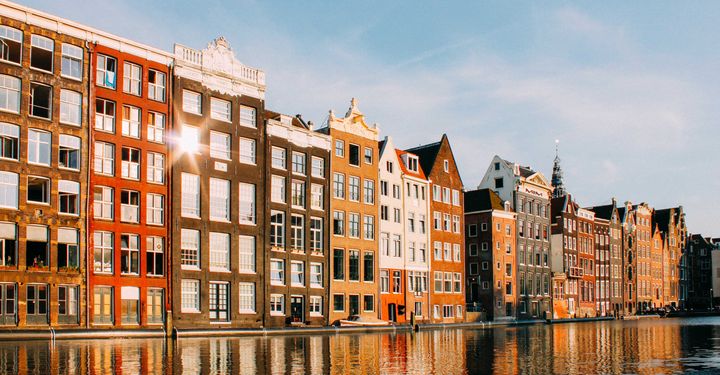 Chugging canal boats sliding along beneath golden foliage, the irresistible scent of freshly baked, syrup-drizzled stroopwafels… who wouldn't love Amsterdam in the autumn?
With an innovative makeover of the city's former shipyards creating the achingly-cool Amsterdam Noord area, and the recently-expanded metro network putting its best bits within easy reach, it's an exciting time for this beautiful city,
The Hilton Amsterdam is ideal for exploring the city – a canal-side property close to some of the top museums in Amsterdam, including the Rijksmuseum and the Van Gogh Museum.

9. Budapest: Hilton Budapest City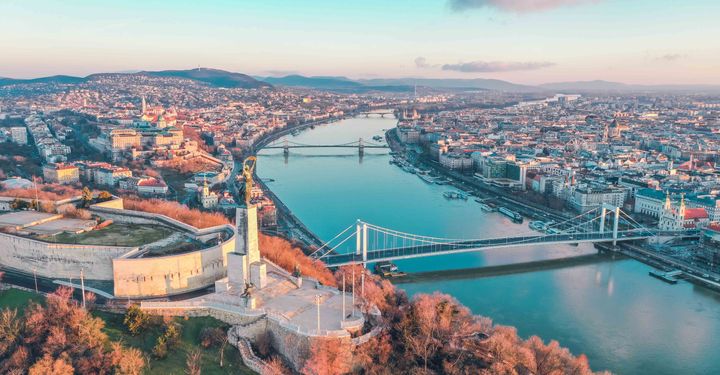 When it comes to the cheapest cities in Europe, Budapest offers the best bang for your buck – expect to pay around £1 for a glass of wine in a city centre bar.
And there's plenty of food to line your stomach – Budapest's best restaurants include the recently-opened Cukorka for delicious Hungarian crepes (find it next to Nyugati station) and Traktor, near St Stephen's Basilica. The speciality here is farm-to-table cuisine, so expect plenty of regional dishes, such as kohlrabi (a type of turnip) served with prawns, peas and spring onions.
The spacious Hilton, meanwhile, is within walking distance of many of Budapest's major sights.

Have a comment or question about this article? You can contact us on Twitter or Facebook.
Sign up. Be inspired. Travel.
Subscribe now for hand-picked holiday deals, inspiration and the latest travel tips, straight to your inbox.