The Cheapest Five Star Package Holiday Destinations This Summer Are
The cheapest five-star package holiday destinations this summer are…

April 17, 2019
Luxury for less – close your eyes, whisper it to yourself. When it comes to booking a holiday, every Brit dreams of these three wonderful words. Paying less for top quality just makes everything that little bit sweeter. Unfortunately, it's quite hard to come by.
Not this year, though.
That's right. We've done the research, crunched the numbers, we've even been on the blower to the folks at NASA*, and the maths all adds up. This May, 5-star holidays have dropped by up to 35% compared to last year. Currently, you can get seven nights from just £204pp, from a range of UK airports. Even June is showing some great deals, with prices as low as £315pp.
So, why is it so cheap this year? Price drops have been caused by a number of factors in 2019. The B-word (what else?) has of course played a part. But, with the return of Turkey and Egypt, there's also greater competition in the holiday market this year, as well as concerns around the volatility of the euro exchange rate. The result? A perfect storm for cheap holidays.
Here are the top eight cheapest places for a five-star break this summer.
*Okay, we didn't do this bit.
**All deal pricing below is accurate as of April 17, 2019. Prices are subject to change. Deals are subject to the partners' T&Cs.
1. Turkey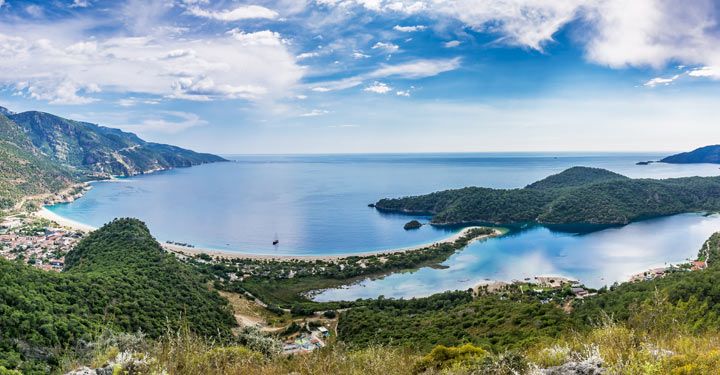 Turkey's back and making up for lost time with some wonderfully cheap five-star deals this May. Package holidays are up to 22% cheaper this year.
You'll find some of the best deals in resorts along the Turquoise Coast including Side and Alanya, as well as around Antalya and Bodrum.
When it comes to Turkey holidays, you know what you're getting: ancient history on tap, glorious beaches matched by glorious weather and great value for money, all washed down with a nice cold bottle of Efes. Holiday dreamland.
2. Spain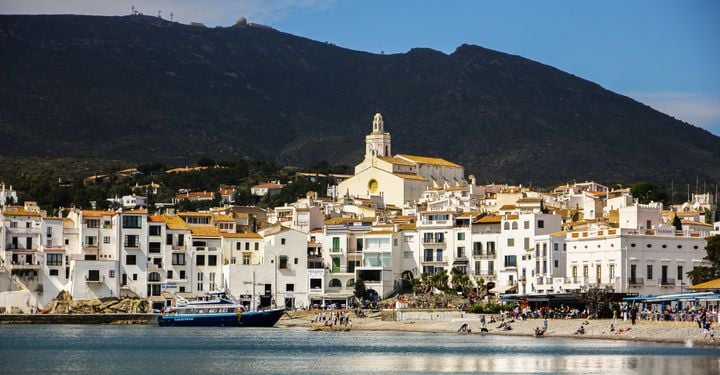 With great value deals all along the Costa del Sol and Costa Brava, you can be sure that a five-star break to Spain won't costa lot (get it?) this May.
Backed by mountains and lapped by sapphire seas, scenic little Nerja is a one of the standout choices. With its Balcón de Europa view point, a very unique concert hall in a cave and a handful of sandy beaches, there's plenty to do over a week.
Meanwhile, Pineda de Mar, a lovely Catalan resort as much about good eating as it is brilliant beaches, is another great option – especially if you like seafood.

3. Halkidiki, Greece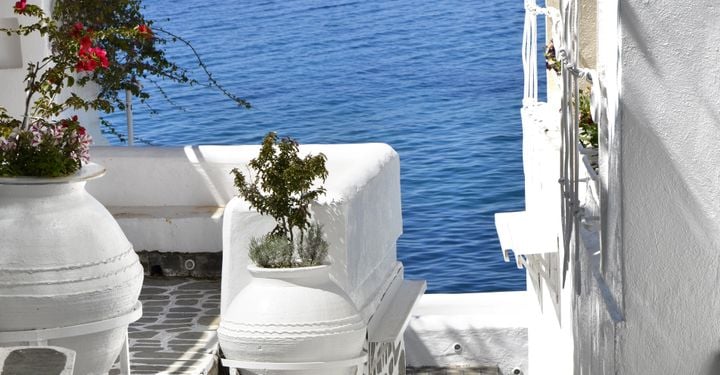 Jutting out into sparkling waters of the Med like a crab claw, Halkidiki is proof that great Greek holidays can be found away from its islands.
Seriously, when you see Halkidiki's beaches – we're talking brilliant blonde sand fringed by fragrant pine forests – you'll be laughing all the way to the taverna. Alykes, Sarti and the marvellously-named Vourvourou are our picks. We'll have an ouzo, incidentally. You're welcome.
Plus, this is where you'll find some the cheapest five-star deals. Santorini who?
4. Fuertevenura, Canary Islands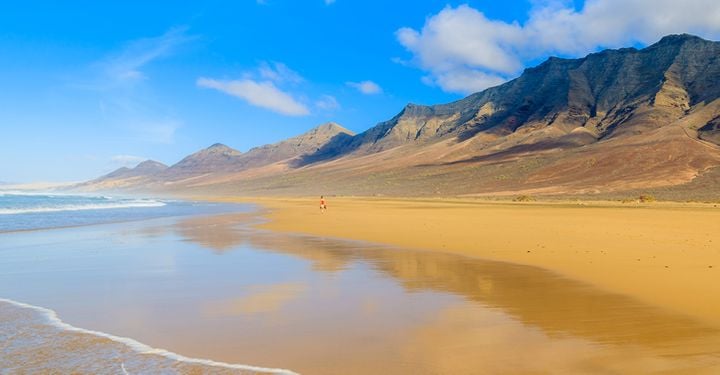 Fuerteventura is offering massive savings on last year, with 5-star holidays down by 19% compared to last May.
Costa Caleta, a little resort known for its pleasant beach and imposing defensive tower (El Castillo), is a top choice for a five-star retreat in early summer. It's not too far from the Rural Park Betancuria natural park, a mountainous Martian-like landscape perfect for mountain biking and hiking.
Small fishing village Corralejo in the north east of the island is another one to consider. It's just a short ferry ride away from Lobos Island, a protected area of stunning beaches.

5. The Algarve, Portugal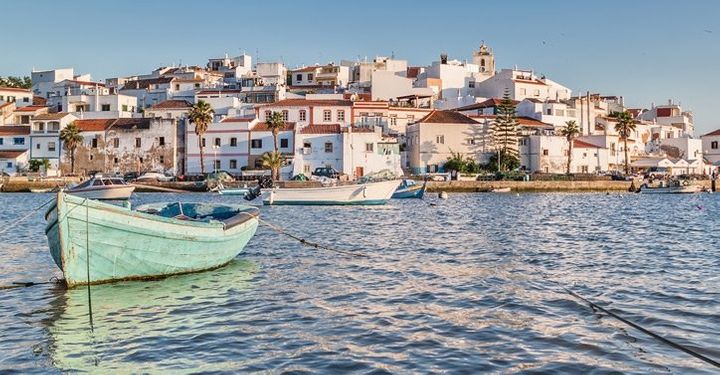 You can't have a list about cheap holidays without mentioning the Algarve, especially when 5-star holidays to everyone's favourite slice of Portugal are down 13% on last year.
The central coast is awash with five-star options, whether you're after city vibes in Faro or the classic package experience in Albufeira.
If you fancy a bit of pampering (and different side to the Algarve), head inland to mountainous Monchique, a relaxing spa town famed for its fiery Medronho liqueur.

6. Balearics, Spain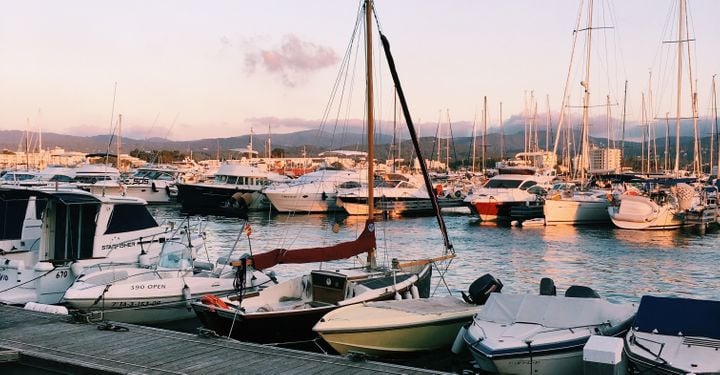 Think Ibiza, think party. Majorca, meanwhile, has family holidays on lockdown. But beyond all that, the Balearics are no strangers to luxury, with some incredible five-star steals up for grabs.
Magaluf in Majorca is leading the charge on Balearic deals this year. Don't let this party town's raucous rep put you off, either. Magaluf has put a lot of effort into cleaning up its act in the last few years.
If you've got your heart set on Ibiza, you'll have to pay a little more in May. Peaceful Santa Eulària des Riu is showing some of the best prices at the moment.

7. The Greek islands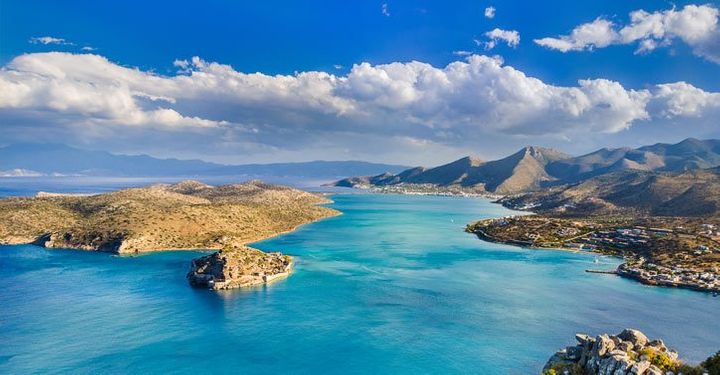 Not content to let the mainland hog all the glory, Greece's islands are offering up a few five-star deals of their own. And there are some pretty decent savings on last year, too.
Corfu has the biggest price drop, with luxury holidays 20% cheaper in May compared to last year. Next there's Crete, down 14%, then Kefalonia down by 8%. Whichever you choose, you're pretty much guaranteed blissful beaches, cracking weather and a hefty dose of that world-famous Greek hospitality.

Prices in June jump up, but you can still find some reasonable deals for five-star in the summer.

8. Hurghada, Egypt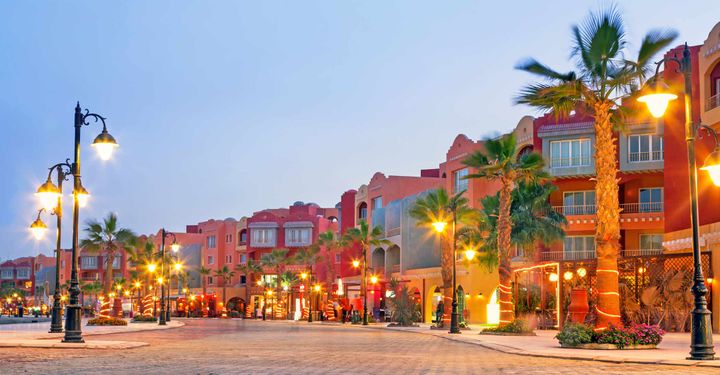 After a few years out in the wilderness, Hurghada has come back into the holiday fold in a big way this year.
While it's typically seen as a classic beach destination – the seafront is strung with ribbon after ribbon of soft sand to flop on – Hurghada is also a world-class destination for diving and snorkelling.
If you're keen to get up close and personal to the resort's remarkable reefs and kaleidoscopic marine life, most five-star hotels should have a dive centre or snorkelling equipment for hire.

***Please note: The research looks at all 5-star, 7-night package holiday searches made through TravelSupermarket between February 1 and April 16, 2019 for May departures between May 1 and 27, 2019. The order is based on the median price. Price drops are calculated by comparing this year's data with 2018. June deals do not affect the price data and have been added in for context.
Additionally, as a result of regional flights, deal price may not match median price order.
Have a comment or question about this article? You can contact us on Twitter or Facebook.