August 21, 2018
By Jeanette Parkin
Deciding to visit Barcelona is the easy bit. And booking cheap flights to Barcelona is a doddle. But figuring out the best places to stay in Barcelona can be a challenge.
In this bustling sun-drenched city, you can go for beachside stays with the children, romantic breaks for two with rooftop pools and bags of style, or weekend journeys into Barcelona's food or nightlife scenes. Do you stay in a boutique pad by the beach? Go for hip hotels in gentrified neighbourhoods? Sleep close to the best bars and clubs?
Don't panic.
If you're wondering where to stay in Barcelona, our expert guide breaks down the best neighbourhoods in which to find a hotel.


Best places for families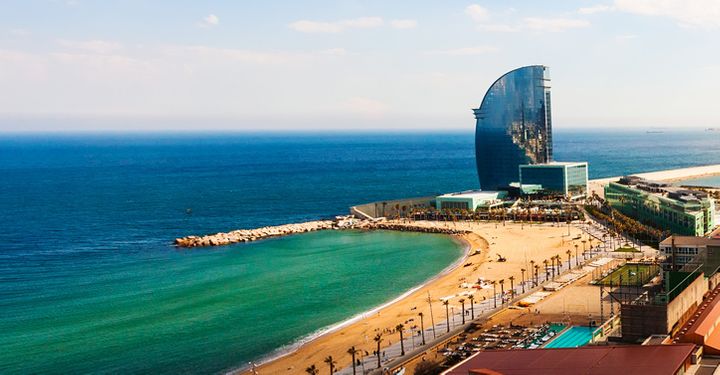 With plenty of nearby green spaces and easy access to beaches, plus larger hotels, which are more likely to feature family rooms and facilities, the best places to stay in Barcelona with a family are Barceloneta, Vila Olimpica and Montjuic/El Poble-Sec.
Surf, sun worshipping and seafood are the highlights of Barceloneta. It's also one of the best areas to stay in Barcelona if children are part of your city-break plans. With sandy beaches on one side of this triangular strip of land and the energy of port life on the other, plus a distinct fishing heritage, Barceloneta is a great choice with kids.
Just along the coast from Barceloneta is Vila Olimpica – the Olympic Village created for the 1992 Games. With beach access and good links to the rest of the city, this is another ideal neighbourhood for family visitors.
Montjuic/El Poble-Sec is our final pick for family breaks in Barcelona. You can find cheaper hotels in El Poble-Sec, which doesn't offer much in the way of attractions but is minutes from both the heart of Barcelona and the green spaces of hilly Montjuic.


Best places for nightlife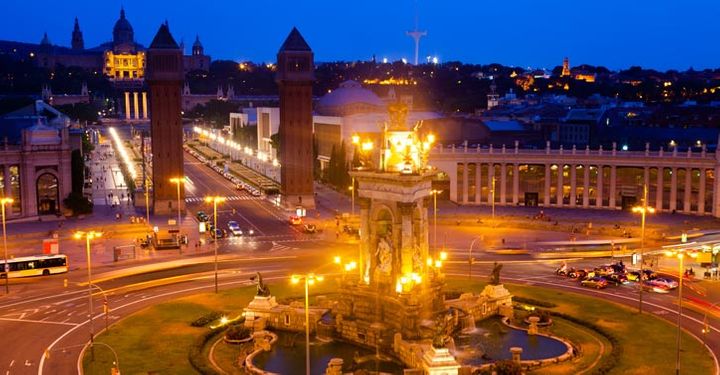 Looking for the best area to stay in for Barcelona nightlife? With heaps of after-dark dancing and drinking, the Barri Gotic (or Gothic Quarter), El Born, and Vila Olimpica, are our three recommendations.

The medieval core of Barcelona and as central as you can get (just steps from La Rambla), Barri Gotic is all alleyways and squares, bars and nightclubs, history and hotels – from basic crash pads to boutique offerings, where you can watch the sun dip over the horizon from a light-strewn rooftop bar.
Close to the centre of Barcelona (on the edge of Barri Gotic) as well as the folding waves of the Med, former textile neighbourhood El Born is a fashionista's dream, with nightlife options ranging from traditional tavernas to Instagrammable cocktail bars.
In Vila Olimpica, the former Olympic Village by the sea, there are chilled beach bars and nightclubs catering to a variety of music tastes and budgets – expect to fork out a few hundred euros for VIP tables in these chic nightspots.


Best for couples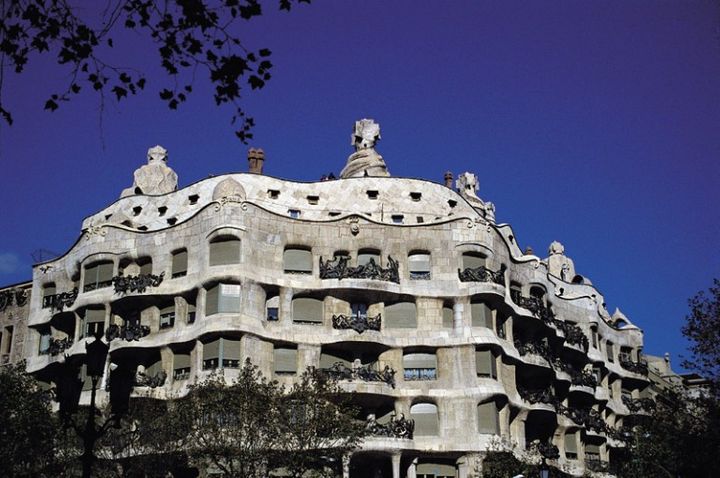 Some of the best romantic hotels in Barcelona are right at the heart of the action, notably in Barri Gotic (the Gothic Quarter) and Eixample.
The medieval splendour of Barri Gotic doesn't leave much space for sprawling hotel grounds, but if you don't mind sundowners on the roof, a gorgeous sky-high pool, and chic designer spaces in one of Barcelona's buzziest neighbourhoods, this is a great place to look for romantic, boutique hotels.
If shopping and sightseeing rank above nightlife on your couples break to Barcelona, consider hotels in Eixample. It's central, populated with attractions and shops, and home to some of Gaudi's finest works. Large hotels with Modernista touches are common in Eixample.


Best for foodies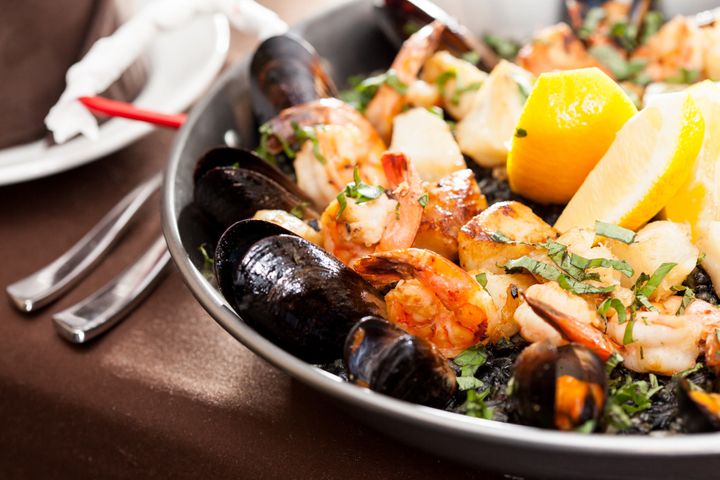 Trailblazing, evolving, ambitious – whatever it is they say about Barcelona's food scene, you know that dinner in the Catalan capital is going to be memorable. From tapas bars to Michelin stars, Barcelona's best restaurants are dotted across the city, though we reckon that El Born, El Raval, and Barceloneta are great bases for culinary trips.
Straddling older and newer parts of central Barcelona, El Born serves up everything from humble tapas and hamburgers to regional classics and gourmet inventions. Attractions in this central neighbourhood include the Santa Caterina Market, which is brimming with fresh food.
Hop across the Barri Gotic from El Born and you'll land in El Raval: a gentrified neighbourhood that still has its seedy bits but packs a punch with hip restaurants, galleries, museums and shops. And plenty of good-value hotels for its central location.
Barceloneta's culinary credentials come from its seaside position. Stay here, order the catch of the day, and relax.


Best for culture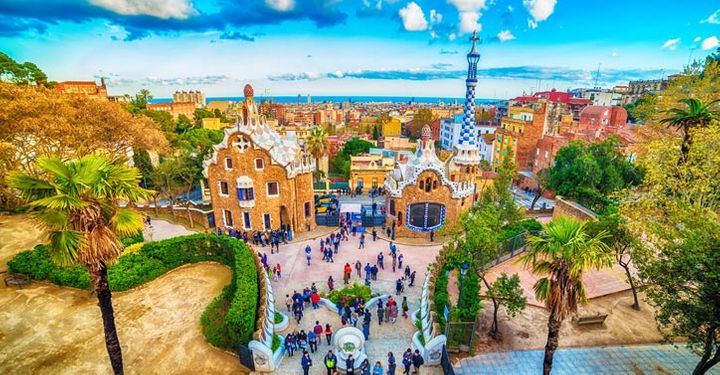 Two of our top choices for food-focussed breaks – El Born and El Raval – also head the list of recommendations for cultural stays. So you can feed your belly alongside your artistic soul.
Trendy El Born's cultural attractions include concert hall Palau de la Musica Catalana; El Born Centre Cultural, housed in an old market hall; the basilica of Santa Maria del Mar; and Museo Picasso. Close to the beach and La Rambla, and lined with good bars and restaurants, El Born is an excellent all-round base in Barcelona.
We've already mentioned El Raval, with its rejuvenated food scene and cosmopolitan attitude. The transformation of this neighbourhood, which sits between Barri Gotic and El Poble-Sec, began with the installation of cultural institutions including the MACBA (Barcelona Museum of Contemporary Art) and CCCB, which takes a closer look at urban culture via the arts. Other attractions include Gaudi's Guell Palace (Palau Guell), the Mercat de la Boqueria, and the huge Filmoteca de Catalunya – a cinema, film archive and exhibition space.


Best for architecture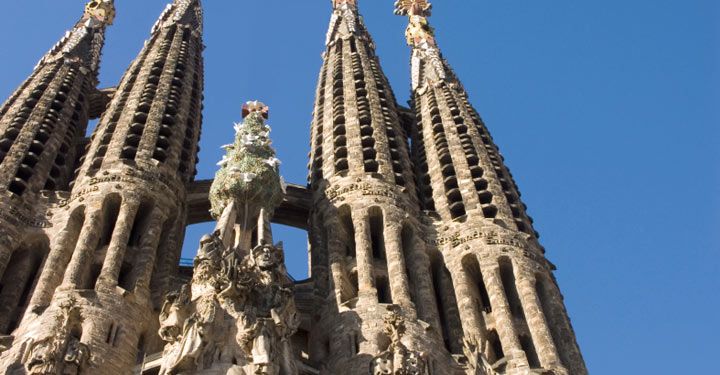 Think of architecture in Barcelona and one name comes to mind: Gaudi, the man behind Casa Mila, Casa Battlo and even the tiles underfoot on Passeig de Gracia. All located in the lovely neighbourhood of Eixample. La Sagrada Familia is also close by, to round off your Gaudi education.
If the architecture of your hotel is important to you, and modern design is your thing, take a look at some of the extraordinary places to stay in Barceloneta. The striking forms of the Hotel Arts Barcelona and the W Barcelona claim seafront addresses.


Best for budget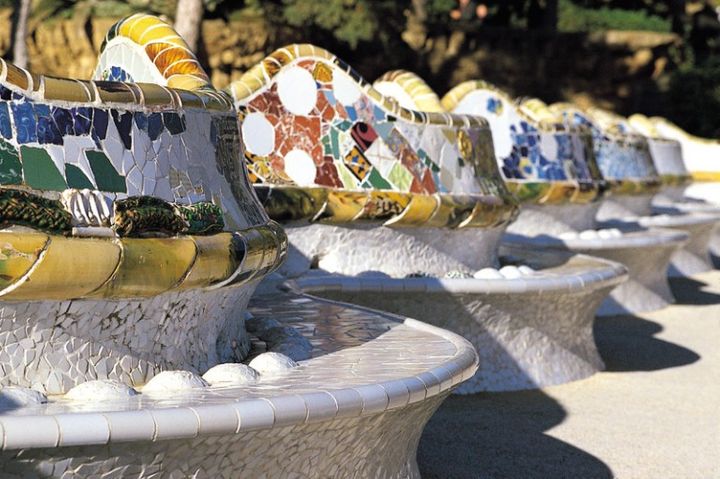 Looking for the best area to stay in Barcelona on a budget break? Consider El Poble-Sec or Gracia.
El Poble-Sec is an ideal neighbourhood to look for cheaper hotels without compromising on location. At the edge of the historic centre and with few attractions to speak of, El Poble-Sec has an abundance of good-value hotels, from cheap B&Bs to chain hotels with amenities such as spas and rooftop restaurants. It's just 20 minutes to La Rambla on foot or by public transport, while Montjuic's hill-top vistas are 20 minutes in the opposite direction.
Once a town entirely independent of Barcelona, Gracia retains its unique feel, despite being swallowed by the expansion of the Catalan capital. It's quiet and creative, with a mix of hip young families and traditional old folk. Parc Guell is a short walk away. And hotel prices in Gracia are generally lower than in other parts of the city.


Best for location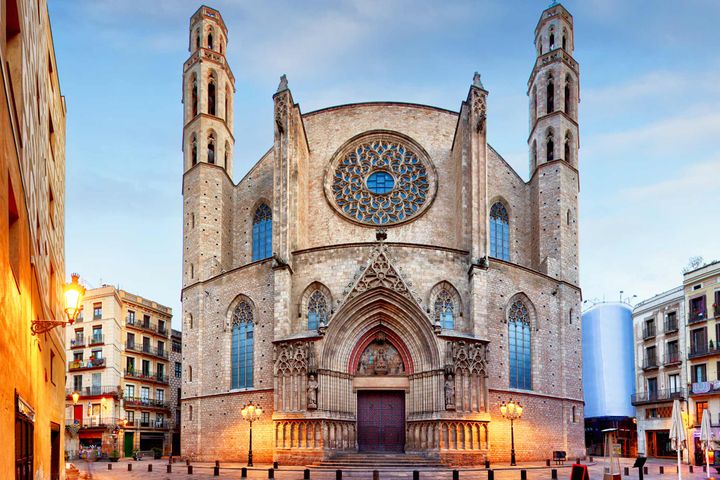 While it's not a massive city (and good public transportation means it's easy to get where you want to be), staying centrally is a good idea if you want to be within walking distance of the liveliest bars, restaurants, shops and cultural attractions.
Hotels in the Barri Gotic offer the best of everything, with history, culture, nightlife and beaches all within easy reach. It is the centre of Barcelona, in more ways than geographically, and an excellent base for all kinds of break.
Neighbouring El Born is another great option, with the added bonus of 19th-century Parc de la Ciutadella on its north-eastern flank.
Eixample or, more specifically, Dreta de l'Eixample (the 'right' side of the Eixample district) borders both Barri Gotic and El Born and is home to Passeig de Gracia and architectural heavyweights from Gaudi.
For a fun, central stay in beautiful Barcelona, these three areas are hard to beat.


Have a comment or question about this article? You can contact us on Twitter or Facebook.