No matter what your idea of a perfect holiday holds: sightseeing, sunbathing, shopping or simply sitting on café terraces with a glass of cava and a plate of prawns, Barcelona has everything you could possibly wish for, and quite a bit more. Two days won't seem like enough, but – for all its attractions – it's a small city, and you can walk almost anywhere, taking in its unique blend of historical and modern architecture as you go, writes Sally Davies.
Day One
Morning
Tucked away down a tiny sidestreet, Federal (Passatge de la Pau 11, Barri Gòtic, 0034 93 280 8171) is the newest brunch spot at the heart of the medieval quarter, and serves everything you need to set you up for a day's sightseeing. From here, it's a short walk to La Rambla, Barcelona's most famous street – a long, mostly pedestrian boulevard, shaded with trees and split down the middle with a row of flower stalls. Take a detour a little way up to visit the Plaça Reial, an arcaded square with fountain at its centre. Back on La Rambla, look out for the Joan Miró pavement mosaic halfway up, plus the world famous Boqueria market on the left. Just before Plaça Catalunya at the top, turn right down Carrer de la Canuda, which leads you into a square with a walkway over what was once a Roman necropolis – several well-preserved tombs are on display.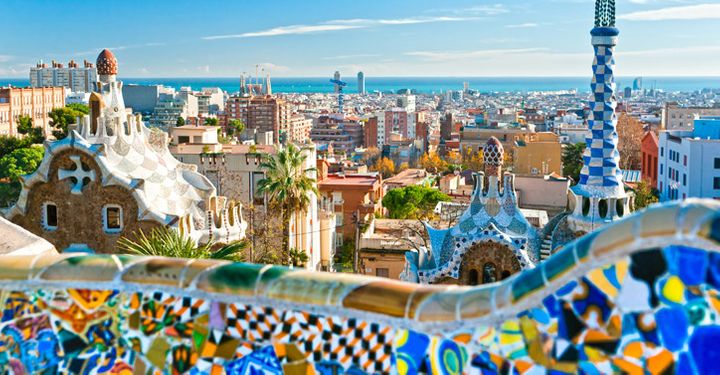 Afternoon
In this same square you'll find the ATN restaurant (Carrer de la Canuda 6, 0034 93 318 5238), which has tables outside and serves reasonably priced Catalan tapas and more substantial dishes. Vegetarians might prefer Govinda (Plaça de la Vila de Madrid 4, 0034 93 318 7729) on the other side of the square. After lunch, it's a short walk east to the busy pedestrian shopping street of Portal de l'Angel, and from here to the Gothic cathedral. Don't miss the elegant cloister with its resident gaggle of geese.
The atmospheric streets around the back of the cathedral run down to the main Old City square, the Plaça Sant Jaume, where you'll find the city hall facing the HQ of the Catalan government. From here, Carrer de la Llibreteria runs down to the Via Laietana, which marks the beginning of the pretty Born neighbourhood.
At its centre is the Passeig del Born, a wide pedestrian street and former jousting ground. Be sure to see the stunning Santa Maria del Mar church, which is located at the end of the Passeig del Born.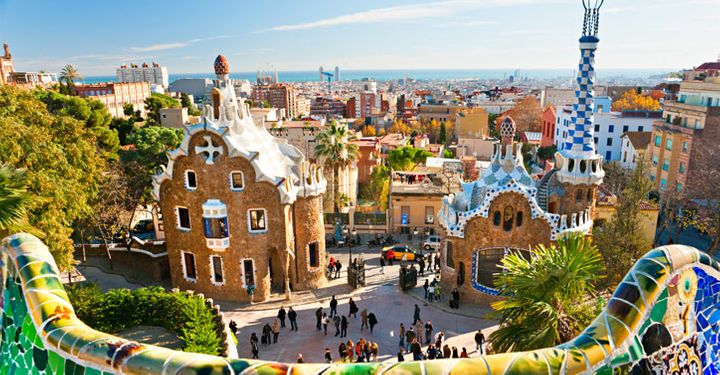 Evening
Head up Carrer de Montcada (look out for the Picasso Museum on the right) into the barrio of Sant Pere, which radiates out from the colourful Santa Caterina market, built on the grounds of an old convent (you can see glassed-over remains in one corner). Beyond this is the extravagantly designed Palau de la Música Catalana (Carrer Palau de la Música 4-6, 0034 93 295 72 00), a gem of Modernista architecture and a wonderful place to see a concert, if you can. The best place for a quick pre-concert supper is the nearby El Bitxo (Carrer de Verdaguer I Callis 9, 0034 93 268 1708), a small bar that turns out creative tapas and dishes to share.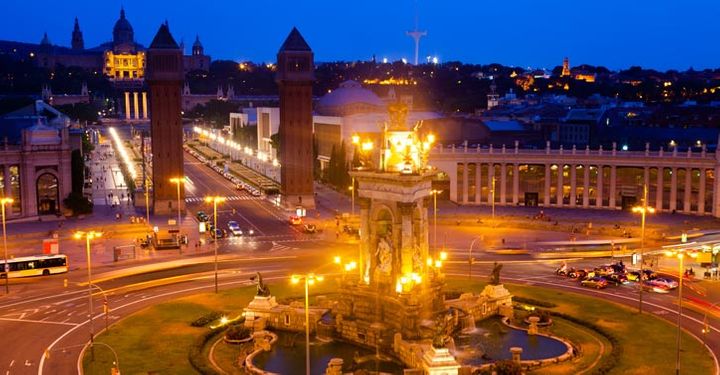 Day Two
Everything is homemade on the brunch menu at Caravelle (Carrer de Pintor Fortuny 31, 0034 93 317 98 92) in the Raval. This area was once considered something of a no-go zone, but in recent years has seen a raft of openings, from top-class restaurants to swish boutiques. Its pride and joy, however, is still the MACBA (Plaça dels Àngels 1, 0034 93 481 3368), the city's major contemporary art museum. The snowy-white building alone is worth a visit but it's an easy place to while away a couple of hours. Leave time, however, to check out the CCCB (Carrer de Montalegre 5, 0034 93 306 4100) next door. It's a former almshouse turned exhibition space, and frequently has something interesting on.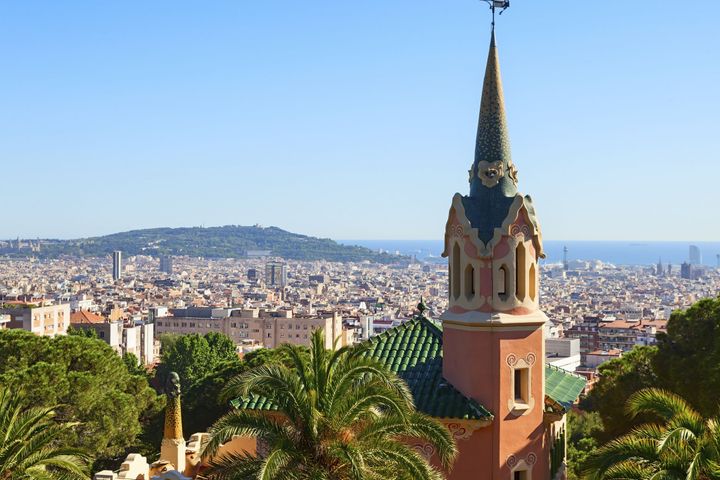 Afternoon
The CCCB has a good bar/restaurant, the C3 Bar (0034 93 301 0630), with a good range of organic food, or you can try your luck at any one of the row of decently priced restaurants near the entrance to the MACBA. After this, it's a five-minute walk to the Plaça Catalunya, from where you can take the Passeig de Gràcia to see some of the more splendid buildings Barcelona has to offer. Even the lampposts along this street are something to behold. The real architectural gems are clustered together in the block known as the Manzana de la Discòrdia, where you'll find Gaudí's multi-coloured, tiled Casa Batlló (Passeig de Gràcia 43, 0034 93 216 03 06), next to similarly striking buildings by Modernista architects Josep Puig I Cadalfalch and Lluís Domènech I Montaner (who also designed the Palau de la Música). A couple of blocks further up and on the right is La Pedrera (Carrer de Provença 261, 0034 902 202 138), a Gaudí-designed apartment block turned exhibition space.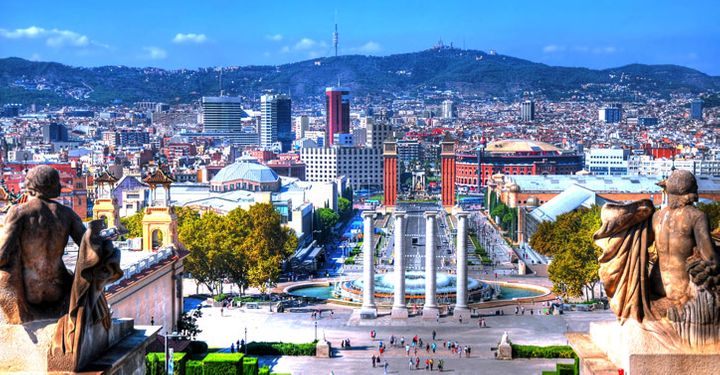 Evening
From the Passeig de Gràcia metro station, take the yellow line to Barceloneta (or a 10-minute taxi ride) and emerge at the Palau del Mar. If you take a lift up to the roof you'll find a relatively little known bar-restaurant, 1881 (0034 93 221 0050), which is a perfect place for a pre-dinner aperitif, with a spectacular view over the yachts of the Port Vell and beyond. Look down and right for the towering pop art Lichtenstein sculpture, Barcelona Head.
For dinner itself, walk up alongside the Port, where there are any number of paella restaurants. One of the best is Suquet de l'Almirall (Passeig de Joan de Borbó 65, 0034 93 221 6233), or head further into this former fishing neighbourhood to the lively Can Solé (Carrer de Sant Carles 4, 0034 93 221 5012). From here, it's a short walk to the beach, where the bars dotted along the sand stay open late and provide the perfect place for a cocktail under the moonlight, while you watch the waves.
Have a comment or question about this article? You can contact us on Twitter or Facebook.