June 10, 2019
By Jeanette Parkin
With a buzzing beach vibe, enough mind-boggling architecture to make your head spin, and a lip-smacking platter of world-famous cuisine, Barcelona's short-stay credentials put it up there with the best.
But extend your Barcelona stay to a week or longer, and you'll be rewarded by Catalonia; think unusual mountain hikes, theme park thrills and wineries for days.
So when you book a longer Barcelona break, consider these ideas for day trips away from the city.


1. Church of Colonia Guell: for more Gaudi (30 minutes from Barcelona)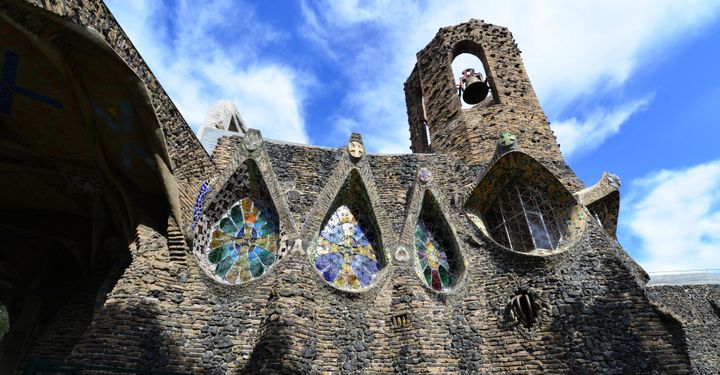 You've checked off Parc Guell, seen La Sagrada Familia, and taken in the sculpted shapes of La Pedrera. Now what?
While there are many more Gaudi sites to see within Barcelona, a 30-minute drive out of the city centre takes you to Colonia Guell. A former industrial colony created by 19th century textile maverick Eusebio Guell as lodging for his workers, it's probably one of the easiest day trips from central Barcelona.
Guell asked his friend Antoni Gaudi to build the church – no budget, no constraints – and, while it was not completed, it is a fine example of the techniques and innovations that Gaudi employed throughout his career. If you're a fan of his unique style, you have to see Gaudi's Crypt at Colonia Guell.


2. Sitges: for a bursting festival calendar (45 minutes from Barcelona)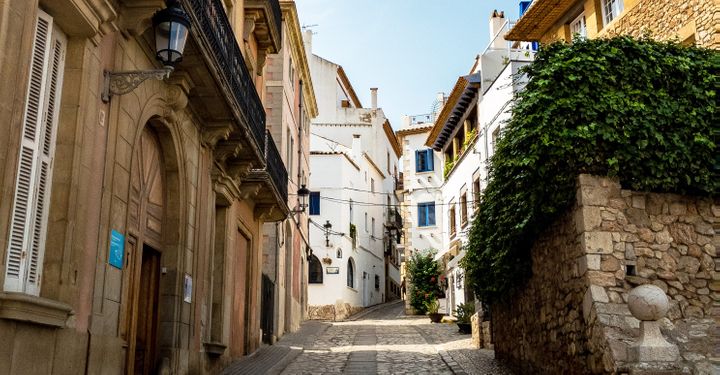 Hugging the coast along the twinkling Mediterranean is the pretty town of Sitges.
At just 45 minutes by road from central Barcelona, it's an easy day trip if you're making a base in the Catalan capital. Zip down the coast for the views – Sitges is backed by the forested peaks of the Garraf Natural Park – or come for attractions such as the Maricel Museum, whose statues enjoy amazing sea views.
Whatever you visit for, time your day trip with one of the renowned festivals in Sitges, such as spring's Carnival, the Festa Major in August, or October's Sitges International Fantastic Film Festival of Catalonia.


3. Penedès: for vineyards (one hour from Barcelona)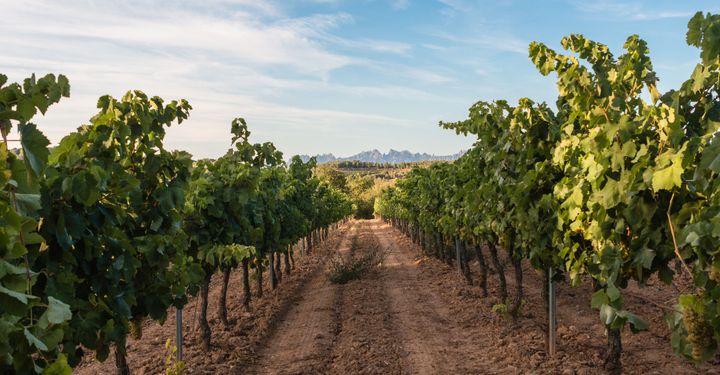 A region of Catalonia, Penedès is peppered with vineyards. The reds produced here are highly regarded, but it is the production of cava that gets the taste buds of oenophiles tingling.
Day trips here are a doddle: it takes just under an hour by road from Barcelona to Vilafranca del Penedès, one of the most important centres of this wine-making region.
Visit a vineyard, have a little taste, return to Barcelona by nightfall, and toss the car keys on the side. Now even the driver can sample one of the delicious Penedès wines you simply couldn't resist buying.


4. Montserrat: for mountains and a monastery (one hour and 10 minutes from Barcelona)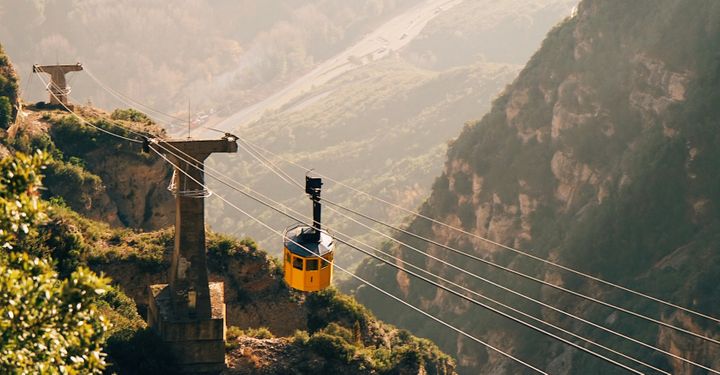 The jagged row of peaks is an unmistakable landmark in Catalonia (Montserrat means 'saw mountain' in Catalan), one that hikers and climbers love to get to grips with.
If you don't fancy tackling the 1,236-metre peak of Sant Jeroni or a scramble up El Cavall Bernat, which looks like a giant shark tooth, there are gentler ways to appreciate the magnificence of Montserrat.
Santa Maria de Montserrat Abbey, also known as the Montserrat Monastery, is nearly 1,000 years old and continues to provide a home for around 80 Benedictine monks. Here you can see the Virgin of Montserrat (the Black Madonna), the Royal Basilica, and hear the Escolania boys' choir – one of the oldest music schools in Europe.


5. Cardona: for medieval history (one hour and 20 minutes from Barcelona)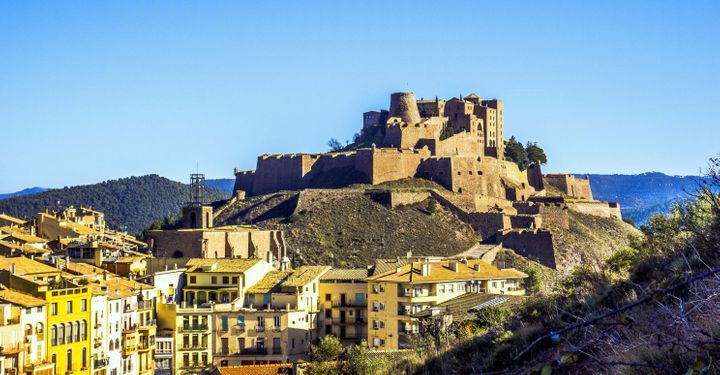 While the Catalonian town of Cardona is a pretty place – wrapped almost entirely by the River Cardener and offering far-reaching views from its hilly perch – it is the Castle of Cardona that steals the spotlight.
One of the grandest and most important medieval fortresses in all of Spain, with roots dating back to the 9th century, the castle withstood bloody conflicts over the centuries, putting up fierce resistance during the War of the Spanish Succession.
These days it hosts one of Spain's best paradores (stylish hotels in historic buildings), so consider packing your bags for a night and staying in Cardona.


6. Tarragona: for Roman history (one hour and 20 minutes from Barcelona)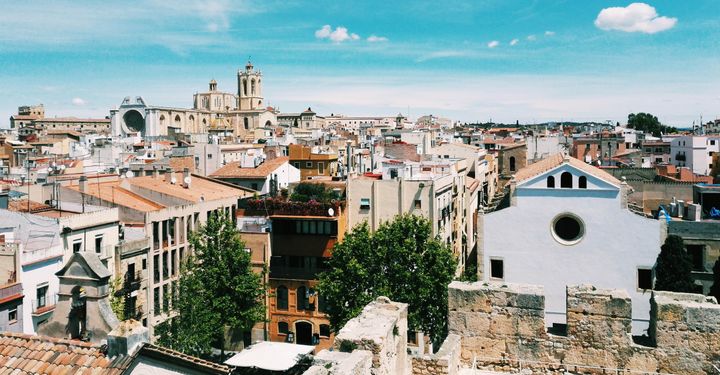 A pleasant port city on first glance, Tarragona quickly unveils its other charms: the tempting smell of grilled seafood, plucked straight from the Mediterranean; funky cocktail bars huddled close to the water's edge; a quiet grandeur brought by churches and cathedrals.
And then… a glimpse of honeyed stone, the sweeping curves and lines of amphitheatre seating, giant chunks of rock standing in improbable places – all revealing Tarragona's foundations as the Roman colony Tarraco.
More than a dozen of Tarragona's Roman ruins have made it onto the UNESCO list, including the impressive seaside amphitheatre, the walls of the Roman Circus, and the Corinthian columns of the Local Forum.


7. Costa Dorada: for family theme parks (one hour and 25 minutes from Barcelona)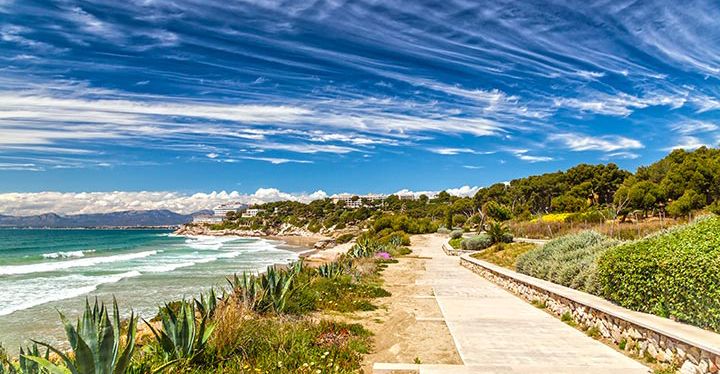 There's much to see and do for families in Barcelona, but for white-knuckle rides, water-park splashes, and fast-car kicks, motor down the coast and spend some time in the theme parks of the Costa Dorada.
An icon of the theme-park scene in Europe for over 20 years, the thrill-a-minute PortAventura Park is great for older kids, boasting one of the tallest rides in the world as well as nine adrenaline-boosting roller coasters.
More recent additions to the resort include PortAventura Caribe Aquatic Park, featuring slides, pools and manmade beaches, and 2017's Ferrari Land Park, which takes you on a trip filled with speedy sports cars and Italian landmarks.


8. The Catalan Pyrenees: for skiing (two hours from Barcelona)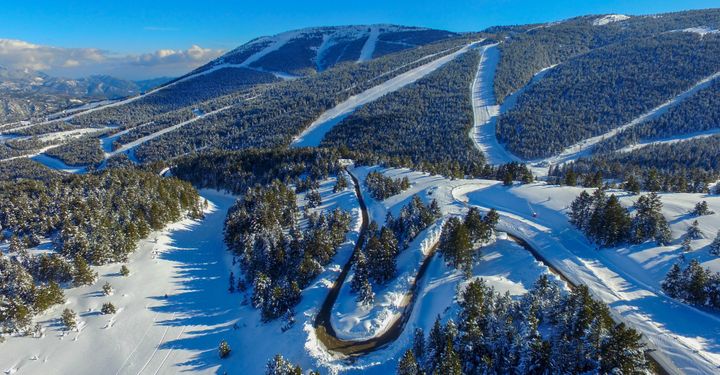 Skiing? On a day trip from Barcelona? Sure, it's a long day out, with a four-hour round trip sandwiching runs down the snowy slopes, but what an experience!
The closest ski resorts to Barcelona are La Molina, La Masella, Port del Comte and Vall de Nuria, all roughly two hours by road from the city centre.
La Molina is Spain's oldest ski resort; its first lift whisked visitors up the semi-forested peaks in 1943. Today, 63 slopes and the biggest superpipe in the Pyrenees lure visitors away from mild days at the edge of the Med and into Catalonia's very own winter wonderland.


Have a comment or question about this article? You can contact us on Twitter or Facebook.