Top 10 Winter Sun Holiday Destinations
Top 10 winter sun holiday destinations

When the weather turns cold at home, the thought of a week or two away, lazing on a beach in the warm winter sun is enough to get any of us reaching for the computer to search out our winter sun holiday deal.
But where can you head for guaranteed winter sun without breaking the bank? Whether you take a package holiday, or opt for a DIY flight and accommodation deal, we show you our top 10 winter sun warmers.
1. The Canary Islands
With frequent flights from all over the UK, taking around four hours, Spain's Canary Islands of Tenerife, Gran Canaria, Lanzarote, Fuerteventura and La Palma are a big draw year round. And in winter they come into their own. Great temperatures and a wide range of accommodation options offer a no-nonsense holiday to top up your tan without emptying your pocket. So it's Tenerife for full on fun, Fuerteventura for sporty types and La Palma for get-away-from-it-all breaks.
2. The Middle East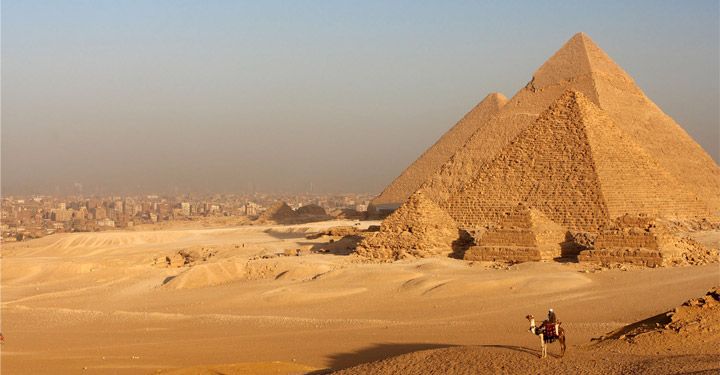 From the Red Sea for beaches and snorkelling, to Cairo for Pyramids and museums and Luxor or Aswan on the Nile for lying back around the pool of your hotel and spending time exploring ancient temples. Egypt is a great value holiday destination reached in less than five hours from the UK and with guaranteed sun all winter long. And new resorts are opening up on the Mediterranean Coast around Marsa Matruh. Or fly into Dubai and stay in one of the many luxury hotels on the Arabian Sea shore. Abu Dhabi is up and coming, along with Oman for high quality at affordable prices.

3. Morocco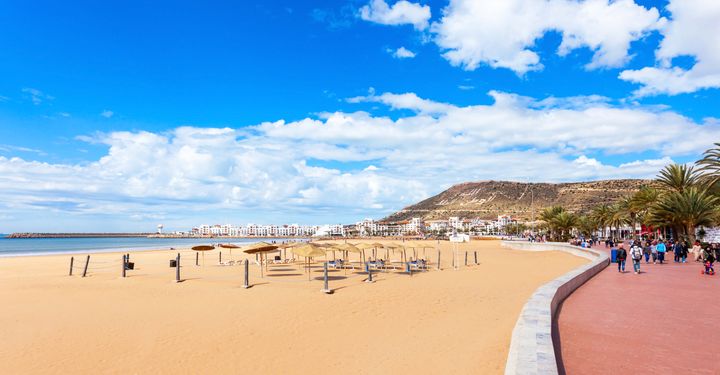 With low cost flights to destinations such as Agadir and Marrakech, Morocco is very accessible from the UK. Offering a mix of African cultures with European influences, the beach resorts are well served by modern hotel chains and you can explore markets and the stunning scenery of the Atlas Mountains all just a stone's throw from your sun-lounger.
4. South Africa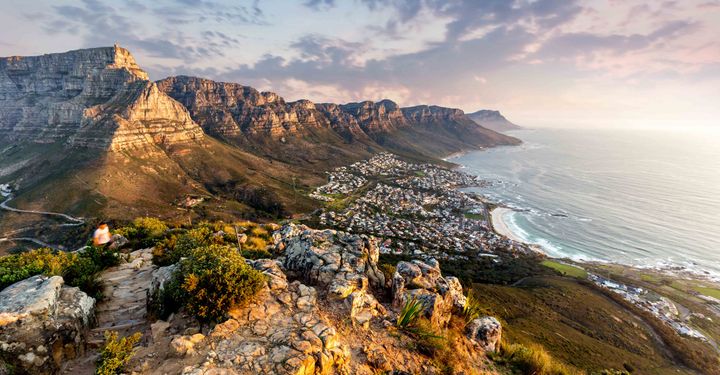 It may be a 12-hour flight from the UK, but there's no jet lag to speak of on a holiday to South Africa. And, a week in Africa's most southerly country will almost certainly give you sunny days with warm temperatures. Head to Cape Town for a wide range of beaches and hotels as well as the opportunity for some wine tasting, great food and even to see the penguins at nearby Boulders. Or fly east to Durban for Indian Ocean beaches, wildlife and the Drakensburg Mountains.
5. The Maldives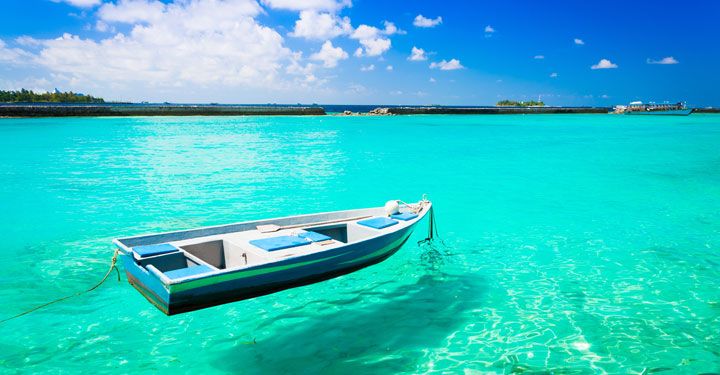 A series of archipelagos and coral reefs make up the Indian Ocean islands of the Maldives. Direct flights from the UK will fly you into a tropical paradise where your only distractions will be what to have for your next drink. An ideal location for snorkelling and diving holidays, the Maldives offers winter-long warmth and luxury hotels with beaches on their doorsteps.
6. Goa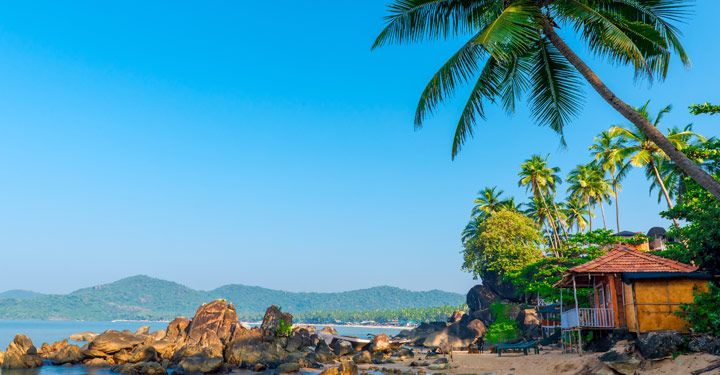 A part of India which is forever Portuguese and packed with history. The many beaches of this relaxed paradise on India's western coast are now geared to sun loving tourists from around the world. Palm fringed beaches lead to hillside retreats and villages.The action is spent in the regions' hotels with many offering a full range of activities and entertainment for holiday makers. Whether you're looking for a great package deal or a cheap flight to India, ensure you compare prices before you travel.
7. Australia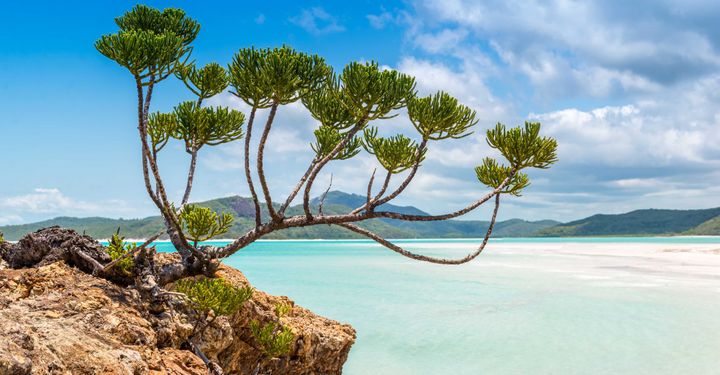 When it's winter in the UK, it is summertime in Australia. And Down Under will certainly give you plenty of winter sun, with hot temperatures right across the country. From Perth to Cairns and Darwin to Melbourne, there's something for all travellers in Australia. The beaches of the Gold Coast attract those looking for more traditional holiday entertainment. Further north, you can stay along the Great Barrier Reef on one of the many beaches and islands – it's great for snorkelling and diving.
8. The Caribbean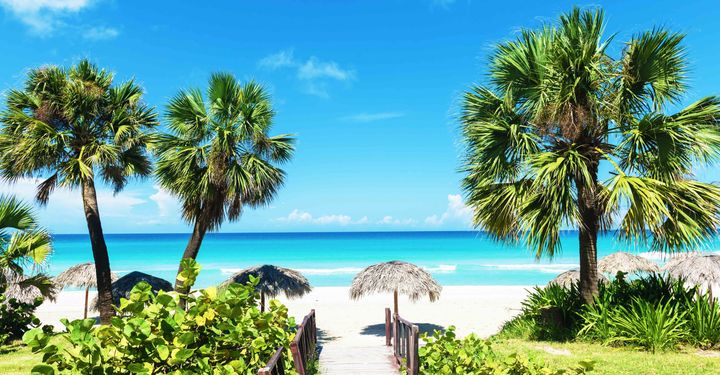 With so many options to choose from, you can keep going back for a Caribbean holiday every year before returning to the same place! Cuba, the Dominican Republic, Jamaica, Barbados, Antigua, St Lucia, Trinidad and Tobago, Martinique, Aruba and the Bahamas are only the start.
With warm waters and lots of sandy beaches, the Caribbean never fails. Hotel standards are high and you can take a cruise to see even more islands in one trip. For something a little different, consider a relative newbie in the tour operator arsenal – Costa Rica. Whether you want to experience the incredible wildlife, laze on the beach or trek in the jungles, you will be able to take an amazing holiday with guaranteed winter sun too.
9. Florida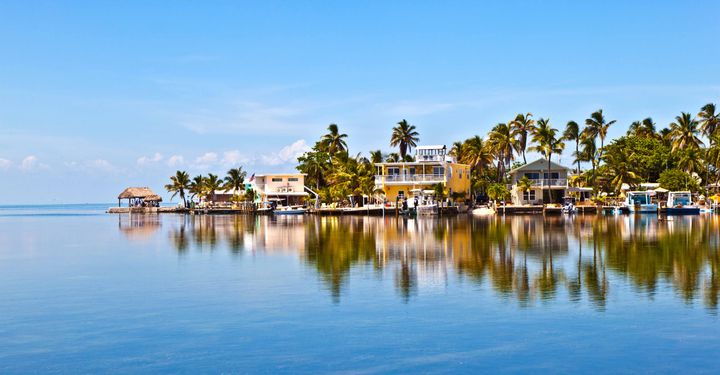 Florida enjoys an excellent winter climate and the beach resorts of the Gulf of Mexico offer a real chance to get away from it all on a winter break in the sun. St Petersburg, Clearwater, Naples, Marco Island and Captiva Island all offer great beaches along the warm coastline and a wide range of accommodation from luxury hotels to villas and apartments.
Alternatively, you can stay in the Miami area or drive down to the Florida Keys.
10. Thailand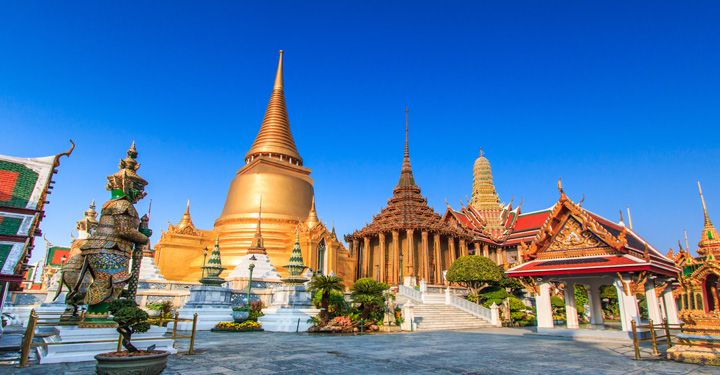 A long term favourite with Brits, Thailand offers high levels of hospitality, palm-lined beaches, fabulous food and excellent hot weather through our winter months.
There are a wide range of resorts to choose from including the island of Phuket, Koh Samui, Krabi and the ever popular Pattaya. The west coast is great for snorkelling, especially around the Phi Phi Islands, and you can choose from luxury hotels through to value-for-money accommodation.
Have a comment or question about this article? You can contact us on Twitter or Facebook.