10 of the best winter sun destinations
Updated October 12, 2022
Published May 7, 2011
When the weather turns cold at home, the thought of a week or two away, lazing on a beach in the warm winter sun is enough to get any of us reaching for the computer to search out our winter sun holiday deal.
But where can you head for guaranteed winter sun without breaking the bank? Whether you take a package holiday, or opt for a DIY flight and accommodation deal, we show you our top ten winter sun warmers.


1. The Canary Islands
With frequent flights from all over the UK and pleasant weather all year round, Spain's Canary Islands are a big draw come winter. Great temperatures, ranging from the high-teens to the low-20s, and plenty of accommodation options offer a no-nonsense holiday to top up your tan without emptying your pocket.
Plus, there's activities aplenty from scuba diving in tiny El Hierro to stargazing in laidback La Palma. So it's Tenerife for full on fun, Fuerteventura for sporty types and otherworldly Lanzarote for adventure and lazy beach days combined.


2. Egypt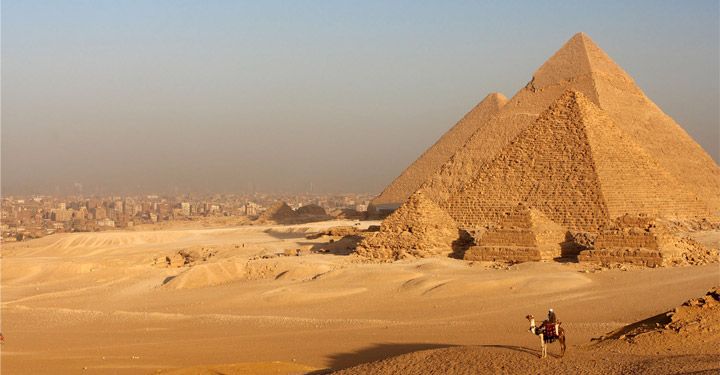 Egypt is a great-value holiday destination reached in less than five hours from the UK and with guaranteed sun all winter long. For beaches and snorkelling, head to the country's Red Sea resorts, such as Sharm El Sheikh or Hurghada, where the hotels are a holiday hit for activity-lovers and foodies.
In Cairo, the pyramids and museums keep culture cravers happy, while Luxor and Aswan on the Nile are perfect for lazing by your hotel pool and spending time exploring ancient temples.


3. Morocco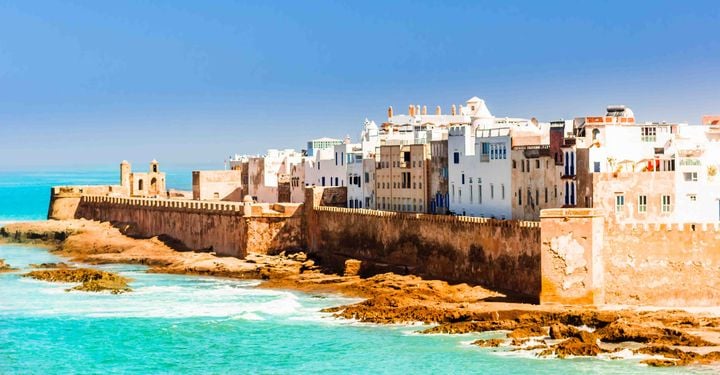 You'll find a mix of African cultures with European influences in Morocco's beach resorts of Essaouira and Agadir, where temperatures reach the low-20s even in the depths of winter and affordable flights touch down daily. Both are well served by modern hotel chains, and you can explore markets and the stunning scenery of the Atlas Mountains* when you're ready to leave your sun-lounger.
Elsewhere, combine your dose of winter sun with a city break in Marrakech's all-inclusive resorts around Palmeraie, or spend a few days in Morocco's bustling capital, Rabat.


4. Cape Verde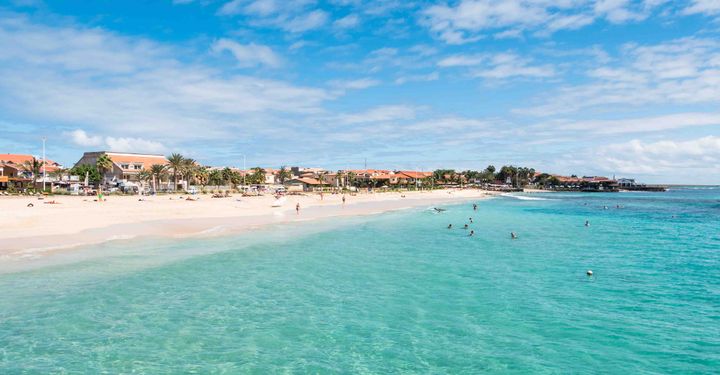 A six-hour flight from the UK brings you to the Cape Verde archipelago off the West African coast, and with it comes white sands and year-round sunshine. For all-inclusive beach breaks complete with powdery dunes and turquoise seas, head to popular islands, Sal and Boa Vista.
Party-lovers can dance the night away to the archipelago's morna music on a fun-filled getaway to São Vicente. Alternatively, Santo Antão offers a quieter setting to soak up the sun, with lush valleys and vibrant banana plantations to explore.


5. The Maldives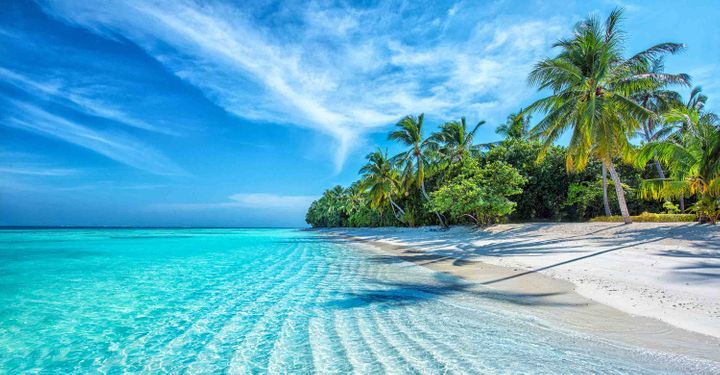 Palm-fringed islands, picture-perfect white sands and vibrant coral reefs are standard on the Indian Ocean archipelago of the Maldives. Direct flights from the UK will fly you into a tropical paradise where the only thing you'll need to think about is your next drink.
One of the best winter sun destinations, temperatures here average 30C all year round. Whether you're after all-inclusive luxury holiday or an affordable package holiday, you can expect tons of aqua activities, dreamy hotels with beaches on their doorsteps and buckets of R&R.


6. Goa, India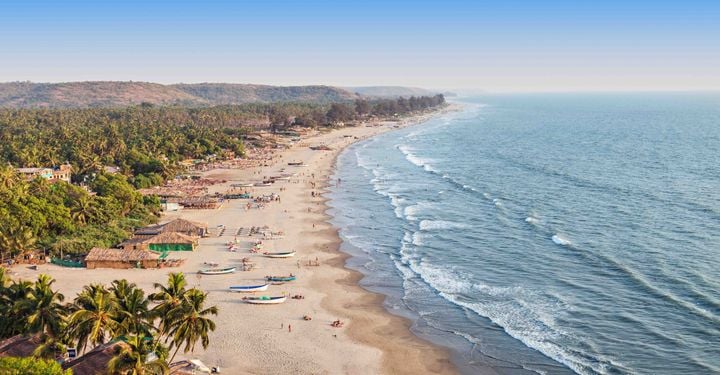 An invigorating fusion of Indian and Portuguese, this relaxed paradise on India's western coast is ideal for sun-seeking adventurers. When you're not unwinding in high-end resorts on India's best beaches, there's action to be found in exploring jungle-fringed beaches and hillside villages.
Next, seek out ancient architecture and unique cuisine in Goa's historic towns, then go back to soaking up the balmy tropical climate on Goa's unspoilt golden shores.


7. Australia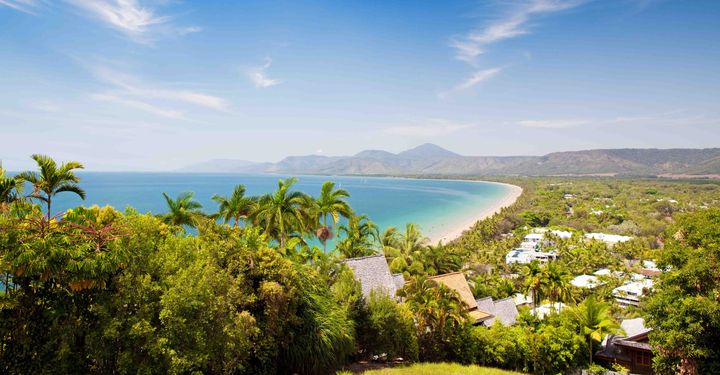 When it's winter in the UK, it is summertime in Australia. And Down Under will certainly give you plenty of winter sun, with hot temperatures right across the country. From Sydney and Cairns to Darwin and Melbourne, there's something for all travellers in Australia.
The beaches of the Gold Coast attract those looking for more traditional holiday entertainment while further north, the beaches and islands surrounding the Great Barrier Reef* are great for snorkelling and diving. Or, skip the stopover and head straight to Perth on a non-stop flight from the UK – the beaches here are equally as stunning.


8. The Caribbean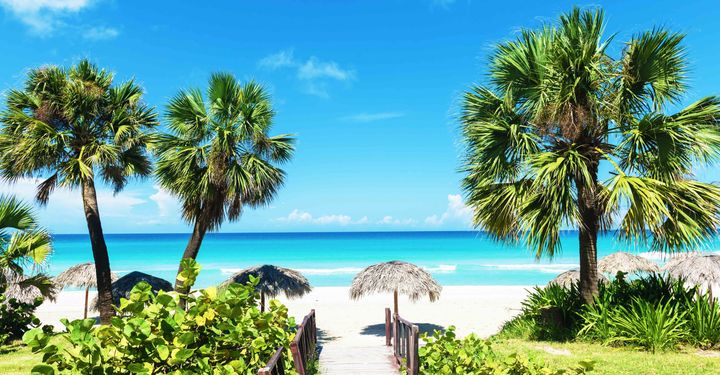 With warm tropical waters and countless sandy beaches, the Caribbean never fails when it comes to winter sun. This paradisiacal part of the world is incredibly diverse too: from Cuba to Jamaica, Barbados to the Bahamas, and Antigua to Aruba, you can keep going back for a Caribbean holiday year after year without returning to the same place.
What unites them is that get-it-away-from-it-all feeling. Swim in glistening waters, spot incredible wildlife or trek in jungles on an amazing holiday with almost guaranteed winter sunshine. Whether you're on a family holiday or romantic getaway, a holiday here won't be easily forgotten.


9. Florida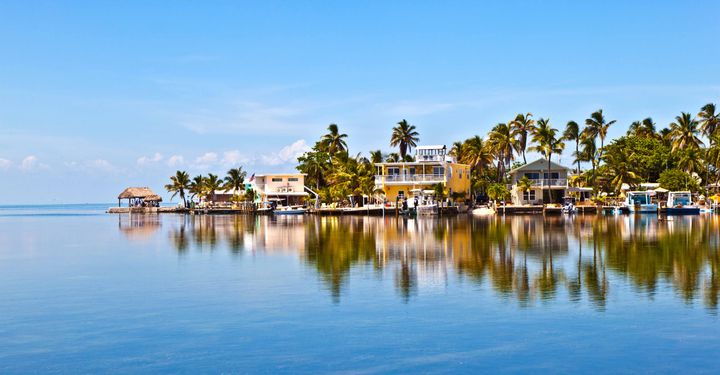 Florida enjoys an excellent winter climate averaging pleasant 20C temperatures, and its Gulf of Mexico resorts are the perfect chance to relax and unwind over winter. St Petersburg, Clearwater, Naples, Marco Island and Captiva Island all boast stunning beaches along the warm coastline, as well as a wide range of accommodation from luxury hotels to villas and apartments.
On the east coast, the Miami area combines high-energy city breaks with a bit of beachside bliss. Or, you can drive down to the Florida Keys for sandbars and coral reefs. There's enough winter sun for all in the Sunshine State.


10. Thailand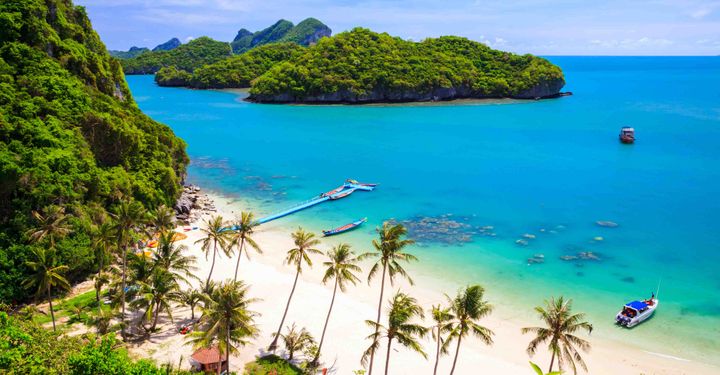 Palm-lined beaches, fabulous food and excellent hot weather during our winter months make Thailand a top choice for escaping the cold. Dreamy resorts and low-key stays line the popular islands of Phuket and Koh Samui, as well as mainland package holiday mainstays, Krabi and Pattaya.
The west coast is great for snorkelling, especially around the Phi Phi Islands, and you can choose from luxury hotels through to value-for-money accommodation. Alternatively, opt for a city adventure in the thriving capital of Bangkok or in the ancient towns of Chiang Mai.


* If a link has an * by it, that means it is an affiliated link. If you use these links, we may earn a small commission when you make a purchase through links on our site at no additional cost to you. For more details on how we make money at TravelSupermarket, visit our About Us page.


Have a comment or question about this article? You can contact us on Twitter or Facebook.