Where to go in November
Updated October 21, 2022
Published November 4, 2019
By Steph Marinkovic
November can feel like a bit of a filler month: there's all that dreary weather and darkness minus the excitement of Christmas festivities. On the bright side, getting away from it all means you won't miss out on that much.
As for where to go, we have some ideas…


1. Krakow, Poland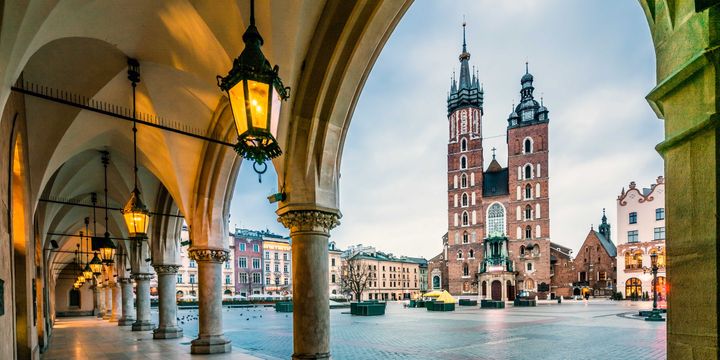 It might be chilly in November, but Poland's fairytale second city really comes into its own once the summer crowds have gone. There's the ever-charming, cobbled streets, now easy to admire on a quiet morning walk, and, of course, the hearty Polish fare that's somehow even tastier when it's cold outside.
Spend your city break in Krakow tucking into Polish dumplings (pierogi), warming chicken soups and enormous pork knuckles. Or for something a little more traditional, seek out gołąbki – these meat and rice-stuffed cabbage rolls served with a rich tomato sauce are hard to resist. Find a more modern spin at Kogel Mogel.
On a more sombre note, Auschwitz tours run year-round and, at an hour away from Krakow, it's an easy but devastating, day trip. Go with a guide to fully grasp this horrific period of history.


2. Goa, India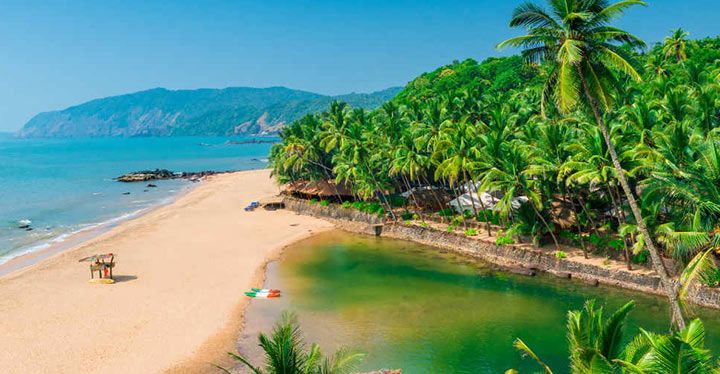 Coming just after the rainy season and before the tourist rush reaches full force, November is the ideal time to get to know Goa. Expect hot days, around 33C, and invitingly warm waters – perfect for spending day after day on the beach.
On the topic of beaches, you'll be spoilt for choice in gorgeous Goa. Palm-fringed sands, more jungle than tropical, are the order of the day at party haven, Palolem Beach, while neighbouring Calangute, Baga and Anjuna tick all the holiday boxes offering a range of beach bars, watersports, and bric-a-brac market stalls respectively.
If you're going on a package break, you'd be missing out to stick to your all-inclusive offerings. Food here is a tantalising mix of Indian and Portuguese influences – think spicy vindaloos and seafood curries, sweeter xacuti and lentil-based dishes, and plenty of fried fish. Go local and tuck into it all from a street-side stall or treat yourself to a night out at one of the many fine dining establishments.


3. Dubai, UAE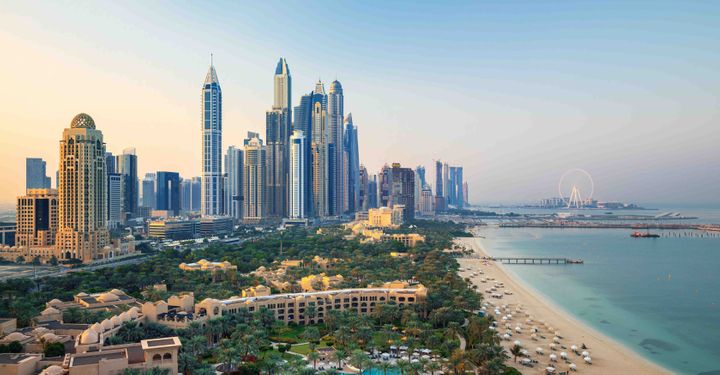 A curious urban playground, Dubai's deliberate combination of luxury city breaks and blissful beach escapes means a holiday here will be hard to forget. And whether you want to splash out on a five-star, all-inclusive package holiday or go down the budget route, you won't be left wanting for choice. November is prime time to visit Dubai – the weather is hot but not stifling and package providers are going head-to-head to bring you affordable deals.
As for what to do, well, Dubai has the lot. Want to spend some time on the sand? Sunset Beach is free and gets you the quintessential shot of the Burj Al Arab building, while dune bashing (think 4x4s tearing up the desert) takes you deep into the Dubai desert to tackle the endless landscape of reddish sands. Prefer to splash some cash? You can't go past Dubai Mall. With over 1,200 shops, an aquarium, a virtual reality theme park and lots more, this is excess at its most fascinating – and addictive.


4. Gran Canaria, Canary Islands, Spain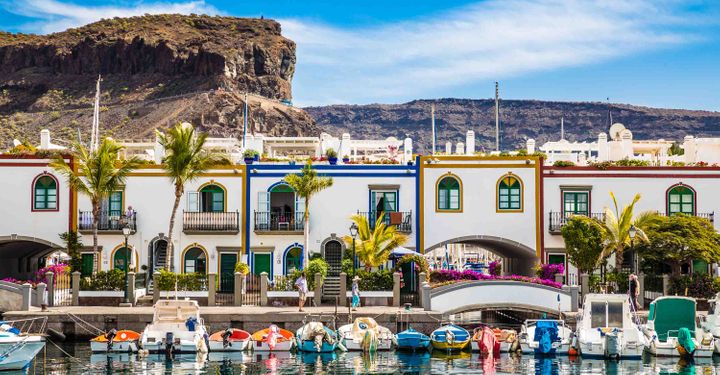 You can always count on the Canaries to deliver balmy days and blissful nights. And this November, Gran Canaria is the pick of the bunch. Comfortable 21C temperatures are the norm this time of year – perfect for enjoying some sun on one of the island's fantastic beaches (there's over 80 to choose from).
If you find yourself in capital Las Palmas early in the month, keep an ear out for the WOMAD festival. This free music festival takes over the city for three days in November. Meanwhile, Maspalomas swaps dunes for rainbows from November 7 to 13 in its annual Winter Pride festival.
When you want to escape to somewhere quieter, strap on your hiking boots and venture into the depths of the Barranco de Guayadeque ravine or look upwards to Artenara, Gran Canaria's highest village. It's got some seriously epic views.


5. Amsterdam, The Netherlands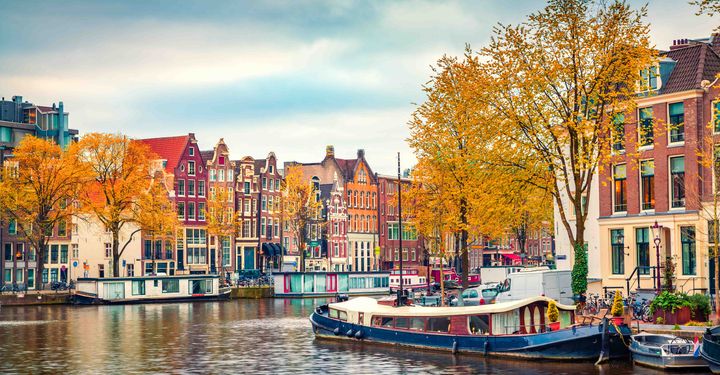 If you just can't wait to sip on mulled wine and rug up in your ugly Christmas jumper, consider Amsterdam. The festive season starts early in the Dutch capital, generally around mid-November.
It all kicks off with the annual (and free) Turn on the Lights event in Dam Square, usually scheduled in the second week of November. Theatrical entertainment is accompanied by an exciting light show and ends with a bang of festive fireworks. After the show, Dutch luxury department store De Bijenkorf flings open its doors for a late-night shopping spree.
November 13, meanwhile, sees a special visitor arrive: Sinterklaas. The Dutch answer to Santa Claus, Sinterklaas' visit means cookies and candy for all revellers who turn up to greet him, which you can do along the city's canals. Find more information here.
Of course, it's not just about early Christmas cheer. November in Amsterdam is undoubtedly chilly, making it the perfect time to head indoors at the city's fantastic, fascinating museums.


6. Orlando, Florida, USA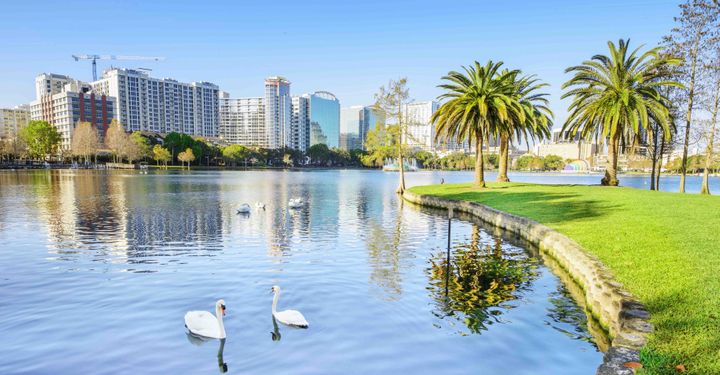 The happiest place on Earth? In November, it's Orlando. This is the big kids' time to shine: schools are back in action, so the theme parks are yours for the taking. Plus, the weather is warm and sunny – rainy season has long gone by now.
Getting in touch with your inner child is easy at Walt Disney World Resort and the Wizarding World of Harry Potter in Universal Orlando – you could easily spend a week jumping between the parks.
If rides aren't your thing, Orlando makes a great base for exploring the rest of Florida. Hire a car and kick off an epic road trip around its southern tip, which boasts the croc-filled Everglades National Park and Miami's swanky South Beach.


7. Malta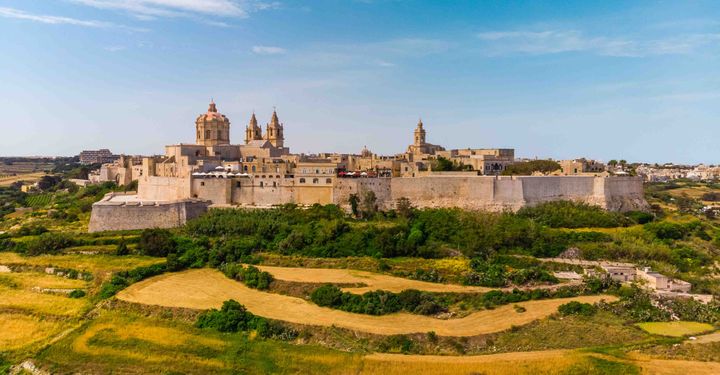 Med gem Malta is a fantastic choice for some short-haul sun in November. We're not talking scorching hot days here – temperatures are generally a mild and sunny 20C – but weather ideal for exploring its otherworldly landscapes and prehistoric sites, as well as getting into the heart of its tiny capital, Valletta.
Tick off sights such as St John's Co-Cathedral, the Grand Master's Palace and St George's Square, then find a hole-in-the-wall restaurant to enjoy the country's feast-worthy food. With obvious influence from Italian, Spanish, French and British cuisines, Malta's history is written upon its plates; must-tries include stuffat tal-fenek (rabbit stew), kapunata (similar to ratatouille) and minestra (minestrone).
Walkers, November is perfect for a bit of a romp, though you'll want to sail over to Gozo for the best trails. With options ranging from verdant and oh-so lush countryside to easy coastal hikes, it truly is a rambler's paradise.


Have a comment or question about this article? You can contact us on Twitter or Facebook.