Last Minute Winter Sun Escapes
Last-minute winter sun escapes from £170pp

November 30, 2018
With balmy beaches to enjoy, cultural cities to lose yourself in and prices too tempting to ignore, there's no better time to leave wintry weather behind.
Whether you want to escape the pre-Christmas rush, spend the festive season abroad or start 2019 with a bang, these exotic destinations make the ideal picks for a last-minute dash.
Just remember to dig out the sunscreen – with endless sunshine-filled days ahead, you'll need it!
* All deal pricing below is accurate as of November 30, 2018. Prices are subject to change. Deals are subject to the partners' T&Cs.
1. Marrakech, Morocco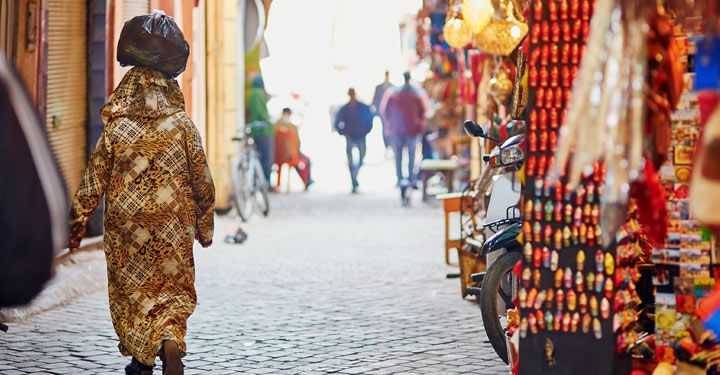 Marrakech is a just three-and-a-half-hour flight from London, but it feels like a world away come wintertime.
Temperatures in January hover around a pleasant 19C, making it perfect for a winter sun escape, and while beaches aren't quite on your doorstep – you'll have to try Essaouira or Agadir for that – it's easy to be taken by this vibrant city.
There's the UNESCO-listed medina lined with a colourful maze of souks, exotic restaurants spilling out onto the streets and luxe stays to relax in.
If you're really yearning for the ocean, Essaouira is just easy enough to tick off in a day (it's around two-and-a-half-hours' drive from Marrakech), but we'd recommend either taking a night there or sticking around Marrakech to really get to know this fascinating city.

2. Orlando, USA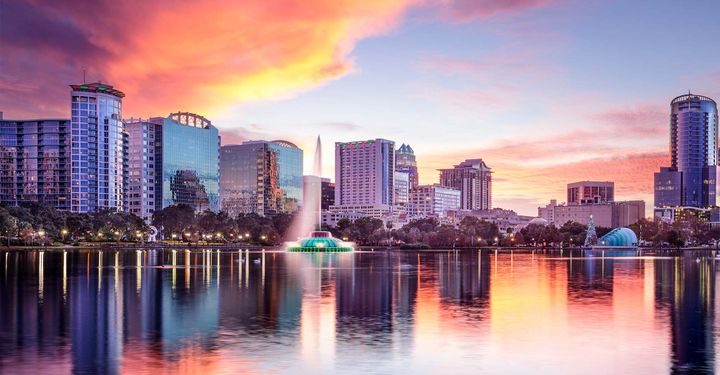 Disney World is magical year-round, but there's one experience you'll never forget: ringing in the New Year with Mickey. Bigger-than-ever firework displays light up the parks and dance parties provide killer tunes throughout the night. For adult revellers, the party can continue well into the night at neighbouring Universal Studios.
Couple the celebrations with average highs of 22C and beaches just a stone's throw away and you have the all the ingredients for the ultimate sunny escape.
Sweetening the deal is the all-important price. A last-minute Orlando holiday won't hit the bank account hard when prices for a ten-night stay come under £900pp. If you're happy to spend a few extra hours in transit, expect to pay under £600pp!

3. Dubai, UAE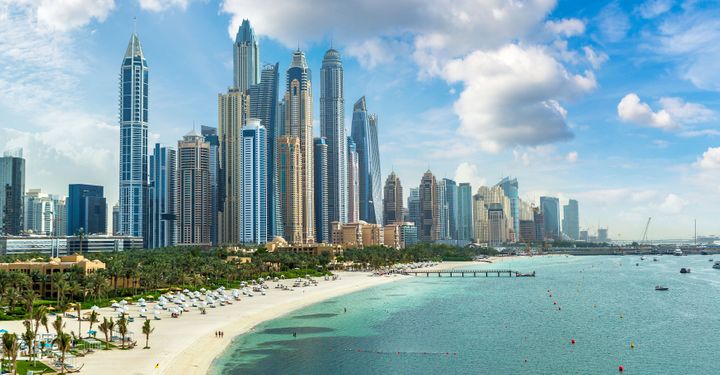 The city meets the sea in the UAE, giving winter sun seekers the best of both worlds this cold season.
You can spoil yourself with an extravagant, post-Christmas shopping spree and world-class dining among the towering skyscrapers, then indulge your inner child at one of the water parks, Ski Dubai (an indoor ski slope), or the ever-impressive Legoland.
Seven nights in Dubai allows more than enough time to pack in sightseeing and quieter beachside days. Temperatures sit at a comfortable 24C in January – a nice reprieve from the sweltering 40C-plus days you'll find here mid-year – and package holiday prices will usually come in under £650pp.

4. Phuket, Thailand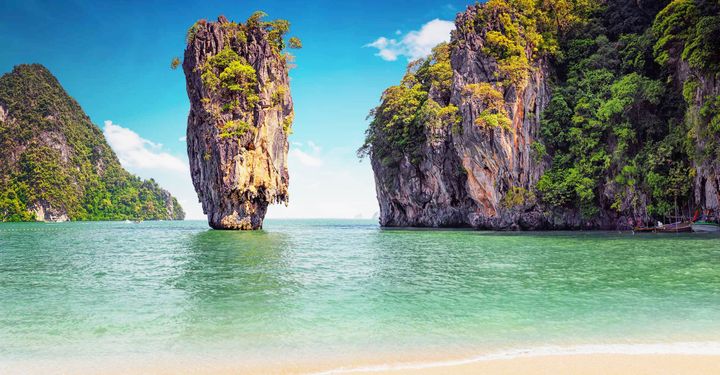 Phuket holidays can be whatever you want them to be – whether that's a budget getaway, a five-star, all-inclusive retreat or somewhere in between – and the rain lets up come December, making it a perfectly-timed to escape the stress and cold of the busy pre-Christmas period.
Enjoy your two-week break in 30C bliss with beaches aplenty and snap-worthy, verdant landscapes across the island.
Prices hover around the £950pp mark for 14 nights this time of year – a bargain, considering you're guaranteed to return home feeling utterly rejuvenated (and noticeably tanned), and just in time to tackle the Christmas festivities with genuine cheer!

5. Cancun, Mexico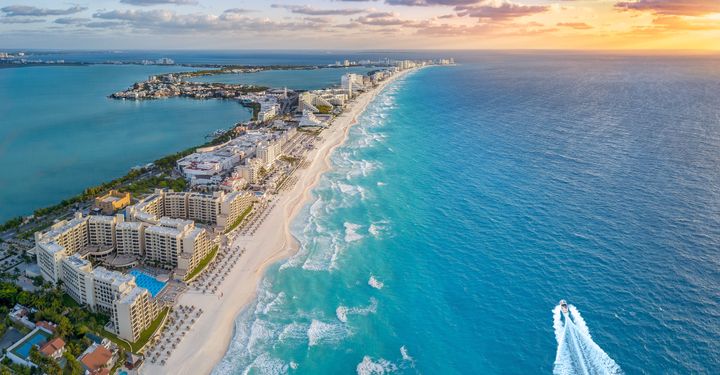 Dreaming of a 2019 packed with holidays? Start the year as you mean to on with an early January holiday to tropical Cancun.
The paradisiacal coastal city will appeal to beach bums and culture cravers alike, mixing serene retreats with lashings of authentic Mexico and idyllic stretches of white sand beaches. Add to that aromatic eats, boozy drinks and plenty of snorkelling opportunities and you have yourself one pretty incredible holiday.
Cancun won't break the bank, either. Part with less than £650pp to spend ten envy-inducing days under clear skies and in pleasant 29C weather, and hope it'll kick off a holiday-filled year.

6. Dominican Republic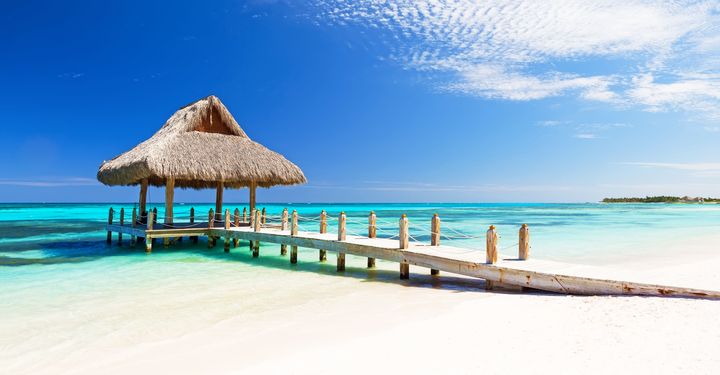 Fancy splashing out on your next escape? Consider the Dominican Republic! The Caribbean jewel is dotted with luxury resort after luxury resort and is fringed with pinch-yourself beaches.
However, holidays to the Dominican Republic aren't all lounging in the sun and Instagramming extravagant cocktails –unless you want them to be, of course!
January through March is whale-watching season, while adventurous travellers can bask in the beauty of the island's dramatic wilderness… think, waterfalls, hiking trails and even mountain biking.
Prices start creeping up post hurricane season but you can still nab a great deal to most destinations across the island, including Punta Cana and Santo Domingo.

7. Mauritius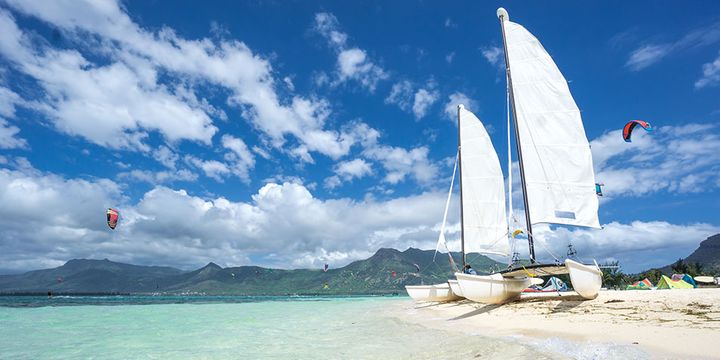 A little winter sun is a great antidote to those January blues, and Mauritius is hard to top this time of year.
The tiny island offers everything you'd want in a holiday. There's the incredible weather, picture-perfect beaches, watersports galore, a wealth of wildlife to get up close to…the list goes on.
You can also indulge your adventurous side and hire a car. At just 65km in length and 45km wide, Mauritius is made for an easy self-drive holiday, and you can tick off as many beaches as you'd like!
Prices may start falling as you get closer to rainy February but January trips are still a steal, and you'll be able to enjoy plenty of sunny days.

8. Jamaica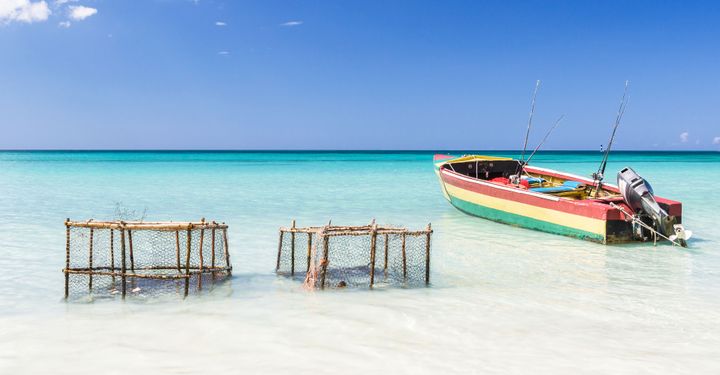 Celebrate Christmas a bit differently this year with a two-week break in beautiful Jamaica.
The lead up to the 25th is a shopper's delight with markets popping up across the island and the Jonkanoo (John Canoe) festival, in which masked locals parade through the streets in celebration of the country's African roots, also runs throughout the festive season.
Of course, a holiday to Jamaica wouldn't be complete without a healthy dose of lounging on the beach. Montego Bay is a favourite among holidaymakers, while Negril offers snorkelling, diving and hidden waterfalls. Tempted?

Have a comment or question about this article? You can contact us on Twitter or Facebook.