8 reasons to visit Turkey's TurkAegean and Turquoise coasts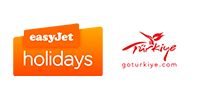 Please note: this article is sponsored by our partners at easyJet / goTurkiye.


June 21, 2023
If you're yet to visit Turkey – now known as Türkiye – what are you waiting for? A wonderfully diverse country, holidays here can combine a little bit of everything, whether you're seeking R&R by the sea, an active hiking or watersports holiday, or a deep dive into fascinating ancient history.
Add toasty summer temperatures and hotels that cater to all kinds of holidaymaker, and you've got all the ingredients for a brilliant beach holiday. So, if Türkiye isn't on your must-visit list yet, here's why it should be.


1. It has Türkiye's best beaches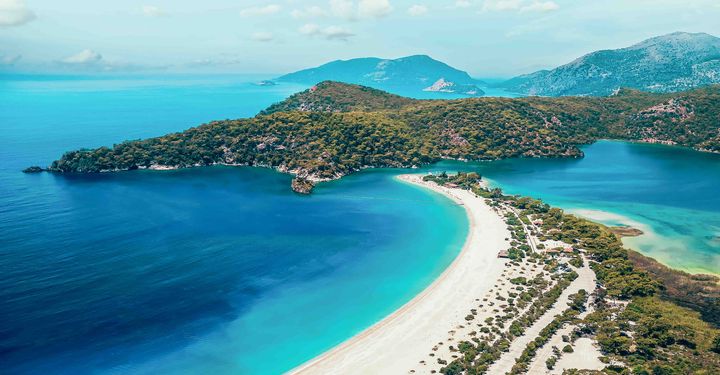 Choose a window seat for your flight to Türkiye and you'll get a teaser of its stunning coastline from above. Stretched along the Aegean and Mediterranean seas, from idyllic Izmir to Antalya and Alanya, this is where you'll find many of Türkiye's best beaches.
Expect white sands, cute coves untouched by tourism and family-friendly strands complete with sun-loungers, watersports and plenty of sandcastle potential.
The resorts of Kaş and Kalkan are known for their kid-friendly beaches, while Ölüdeniz' Blue Lagoon, with its impossibly blue waters, is one of the most spectacular spots to lay out your towel.
Near the village of Çıralı, about an hour and a half from Antalya, you can even swim with turtles in the towering shadow of Mount Olympos.


2. It's incredibly affordable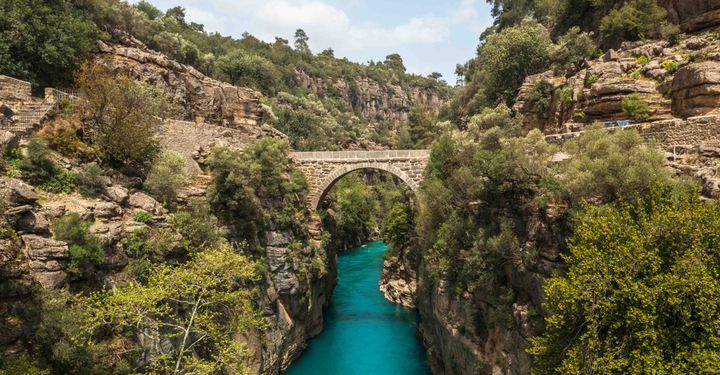 Seaside serenity doesn't have to come with a huge price tag in Türkiye. Contemporary hotels, all-inclusive resorts, cool villas and self-catering apartments fill popular towns such as Marmaris, Antalya, Bodrum and İçmeler, so you're bound to find something to suit your budget.
The currently pound is strong against the lira too – expect a three-course meal for two in a mid-range restaurant to cost around ₺220 - ₺300 (£7 - £10) and a pint of local beer to set you back just ₺55 (£1.80)!
If you're not tied into the August school holidays, even better beach bargains can be found in the shoulder seasons of early autumn and late spring. With temperatures still reaching 26C in October along the Turquoise Coast, you may not even miss out on the sunshine. Did someone say endless summer?


3. You can explore some of Türkiye's most important ruins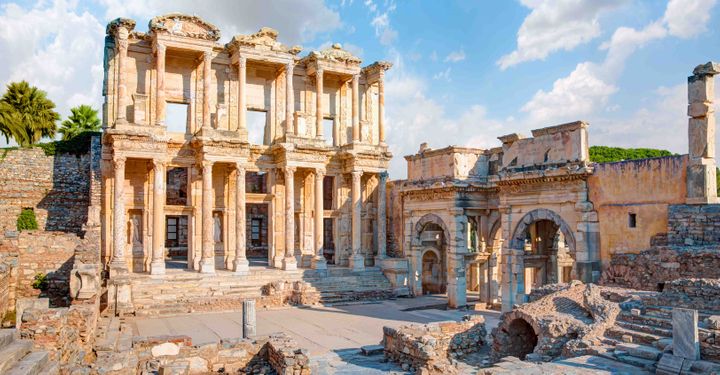 Visit other ancient ruins and it's highly likely you'll be whacked on the head with a selfie stick within a matter of minutes. Not so in at Türkiye's most famous ruins, where you can have entire archaeological sites all to yourself.
Side, a historic port city, has countless Greco-Roman ruins including an impressively preserved ancient theatre, while Knidos, on the Datça Peninsula, is an ancient city where some of Türkiye's most important archaeological treasures have been found.
Elsewhere, Izmir is home to the UNESCO-listed ancient cities of Ephesus and Pergamum. Once considered one of the most important trading cities and cultural hubs in the Mediterranean, the remaining ruins and relics are sure to transport you back to its 10th-century heyday. Or head to Dalyan to admire the 2,000-year-old Carian rock-cut tombs.


4. It's an epic adventure sports destination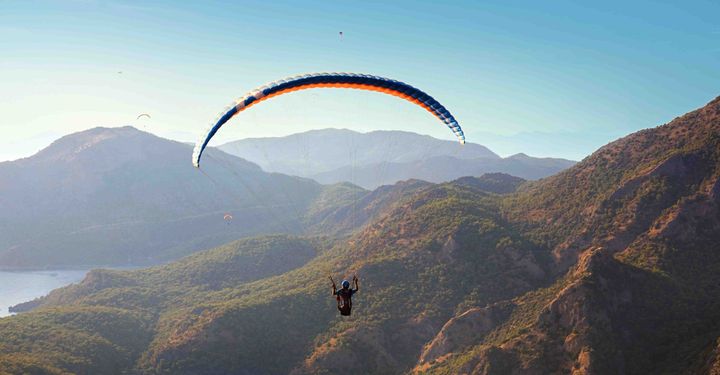 Whether it's waterskiing, diving or kitesurfing, the Turquoise Coast has long been a mecca for adrenaline junkies. A fantastic starting point is Fethiye in the Muğla Province. Sign up for a paragliding session for breathtaking bird's-eye views of the dazzling Blue Lagoon or take a boat tour of the tiny islands just offshore.
And then you've got Bodrum. As one of the country's largest resort towns, there's little you can't do here. Some of the area's biggest watersports centres can be found on Gümbet Bay, where you can take to the waves for thrill-filled banana boat rides or keep it chill with a snorkel session in the shallow topaz waters.


5. It's home to some of Türkiye's most diverse landscapes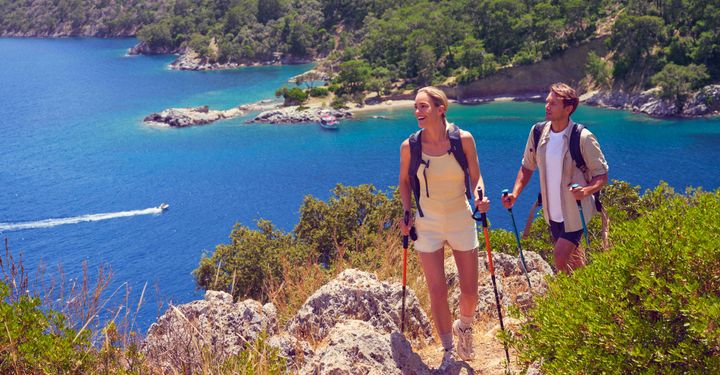 From the pine-fringed bays of Göcek in Muğla Province and the region's sleepy villages to the spiralling peaks of the Baba, Akdağ and Bey mountains, Türkiye's coastal regions have it all.
Having your own set of wheels will certainly help in this part of the world, although guided boat tours are a great way to access the tiny, secluded coves that dot the coast such as the stunning sheltered sands of Kaputaş Beach near the resort town of Kaş.
Avid hikers will want to lace up their boots and hit the Lycian Way. The route covers more than 500km (249 miles) along the Turquoise Coast between Fethiye and Antalya and will take you on a journey from picturesque seaside towns to verdant mountain hills. Alternatively, check out the Büyük Menderes National Park, south of Izmir, for lush forest trails and mountain vistas.


6. It has some of the Med's best diving spots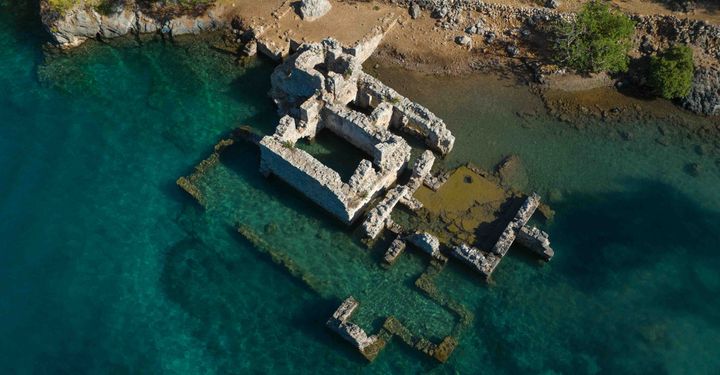 Türkiye has some of the best diving spots in the Mediterranean and the idyllic 200km (124 miles) stretch between Tekirova and Alanya is the best of it all. Excellent underwater conditions, multi-coloured coral reefs and ancient shipwrecks make this area a dream to dive, but Kalkan, close to Patara Beach, is equally brilliant – expect sea turtles, octopus and tropical fish in what many regard as the clearest, cleanest water in the Med.
For animal encounters of a different kind, dive beneath the waves near Bodrum, where scuttled ships and planes have created artificial reefs that are just as impressive as their natural counterparts.


7. You can discover traditional Türkiye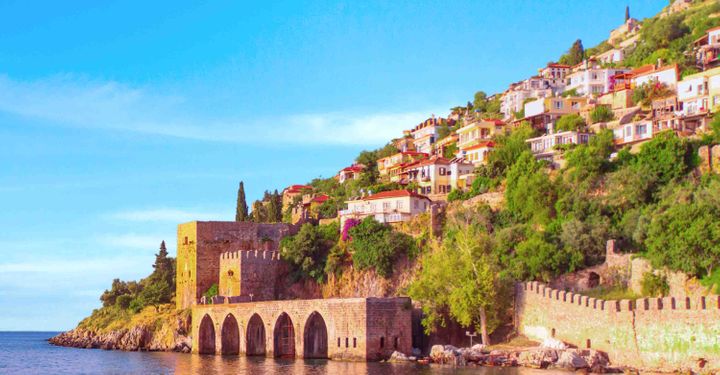 Whether it's haggling with friendly locals in spice-scented bazaars, exploring timeworn mosques or admiring cobbled old town streets, you don't need to be a history buff to appreciate the traditional side to Türkiye.
Alanya, in the Turkish Riviera, is a great place to get a taste of times gone by. Its ancient old town charms with meandering backstreets encased by centuries-old stone walls and a medieval hilltop castle that looks down on it all.
After a day of exploring, try a Turkish hammam. These traditional Turkish baths honour a centuries-old bathing tradition and focus around relaxing and cleansing. You can find them in most towns such as Antalya and Bodrum, but many resorts and hotels will have their own, too.


8. It's got some fantastic hotels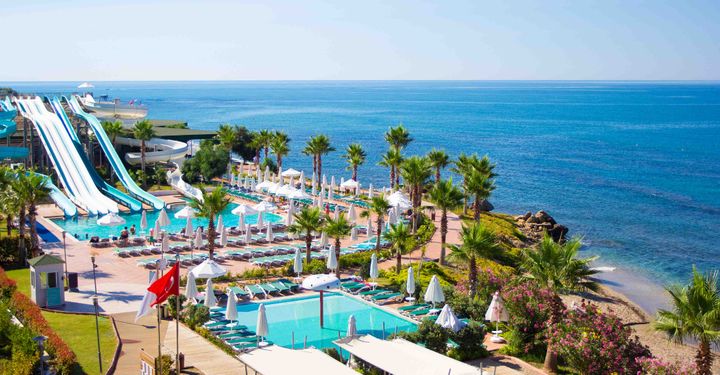 It won't come as a surprise to hear that some of Türkiye's best resorts are located along the coast with glamorous hotels catering to every type of holidaymaker.
One example is the five-star all-inclusive Hilton Dalaman Sarigerme Resort & Spa, where you can enjoy breathtaking views over the Mediterranean Sea from a beachfront gazebo. It's also a great base to explore nearby sites, including the ancient ruins of Kaunos, the Dalyan Mud Baths, Göcek Harbour and Iztuzu Beach.
Elsewhere, the four-star Club Med Bodrum Palmiye is a go-to for fly-and-flop holidays, while families will love the fantastic entertainment on offer at Papillon Belvil Hotel in Belek. Party animal? The Beachfront Hotel in Marmaris is right in the heart of the action.


Have a comment or question about this article? You can contact us on Twitter or Facebook.