8 Reasons To Visit Turkeys Turquoise Coast
8 reasons to visit Turkey's Turquoise Coast

August 15, 2018
Thanks to a number of new flight routes, this spectacular coastal region is now more accessible than ever. Here are eight reasons to check it out.
1. It's cheap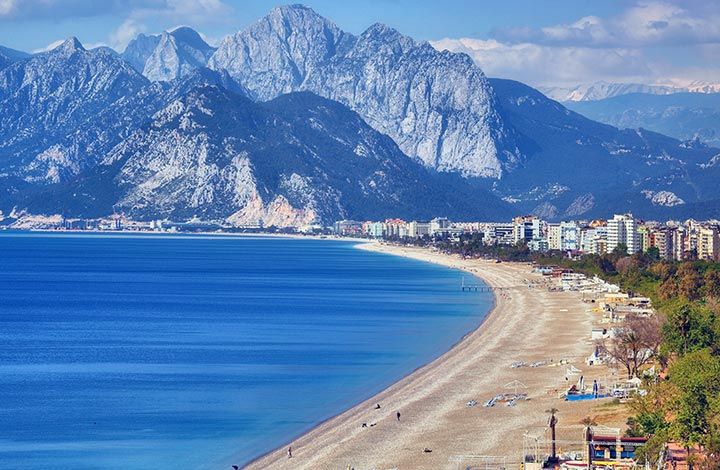 The pound's currently strong against the Turkish Lira. In fact, while the cost of holidays to the most popular destinations has risen by around six per cent, Turkey has bucked the trend. Families who head to Turkey's sunny shores will spend, on average, just £47 per day, all in. And the Turquoise Coast remains one of the cheapest holiday destinations in Turkey itself, although this could soon change given the huge increase in bookings.
2. It has some of Turkey's best beaches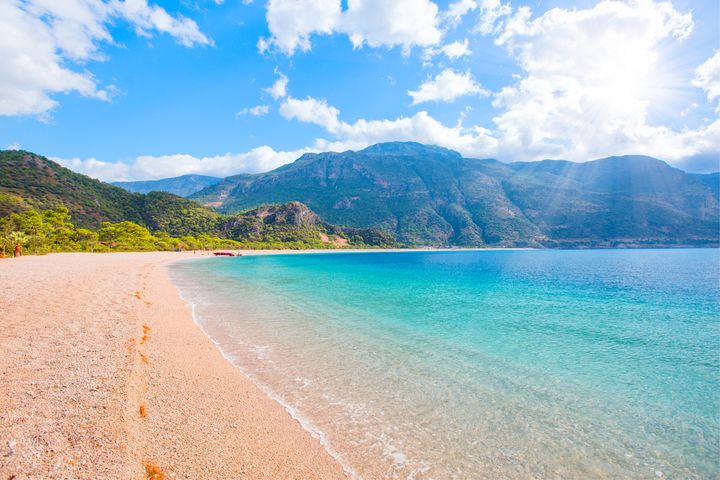 The jury's out on the origins of the Turquoise Coast's name - some believe it's a nod to the presence of the gemstone turquoise, while others claim it's down to the bright blue-green hue of its waters.
Its beaches are wonderfully diverse, although some of our favourites can be found near the eastern village of Çıralı, where you can swim with turtles in the towering shadow of Mount Olympos. The resorts of Kaş and Kalkan are known for their family-friendly stretches of sand, while the semi-enclosed lagoon at Ölüdeniz is one of the most spectacular spots to lay out your sun towel.

3. It's got some fantastic hotels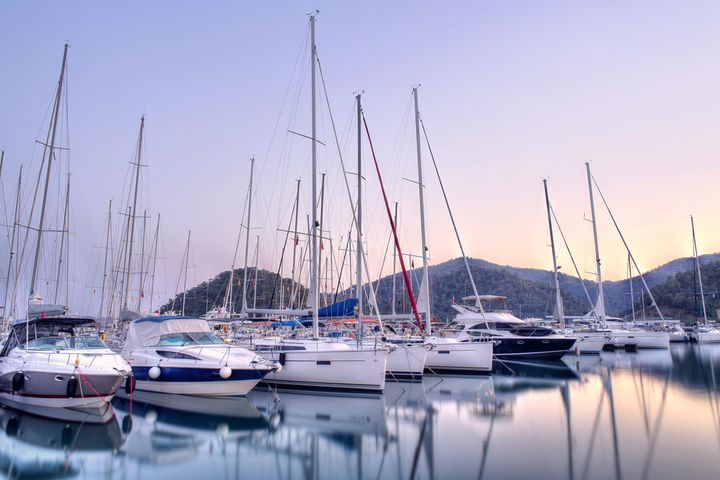 Several years ago, visitors to this part of Turkey didn't have much choice when it came to accommodation, but recently a number of fantastic properties have opened, ranging from boutique hotels to sprawling family-friendly resorts. The surge in visitor numbers has also seen more hotels opening year-round (many previously shut their doors after the peak summer season).
One example is the Hilton Dalaman Sarigerme Resort & Spa, where you can enjoy breathtaking views over the Mediterranean Sea from a beachfront gazebo (complete with butler, if you so desire). It's also a great base for explorations of nearby sites, including the ancient ruins of Kaunos, the Dalyan Mud Baths, Gocek Harbour and Iztuzu Beach.
4. You can explore some of Turkey's most important ruins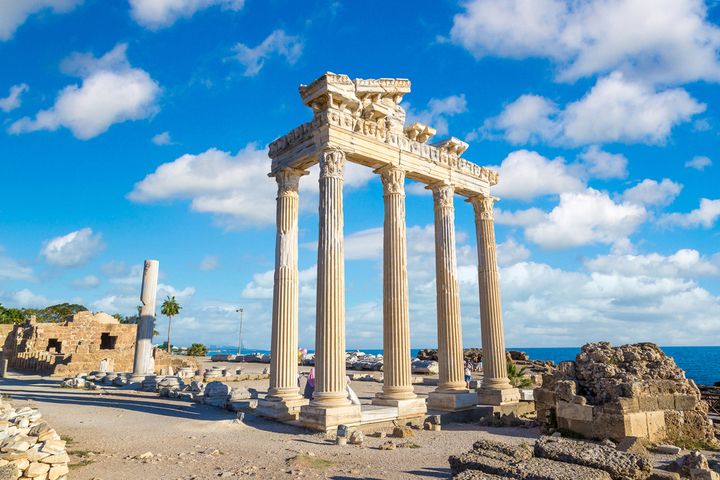 Visit Istanbul's Hagia Sophia and it's highly likely you'll be whacked on the head with a selfie stick within a matter of minutes. Not so at the Turquoise Coast's most famous ruins, where you'll often have entire archaeological sites all to yourself.
Side, an historic port city, has countless Greco-Roman ruins (as well as some beautiful long beaches), while Knidos, on the Datça Peninsula, is an ancient Greek city where some of Turkey's most important archaeological treasures have been found, including a solid gold vase now on display at the British Museum.
5. It's an epic water sports destination
Whether it's waterskiing, diving or parasailing, the Turquoise Coast has long been a mecca for adrenaline junkies. A fantastic starting point is Fethiye in Muğla Province. Sign up for a paragliding session and you'll float over the beautiful Blue Lagoon, or take a boat tour of the tiny islands just offshore.
The Hillside Beach Club is one of the biggest water sports operators, offering everything from kayak hire to waterskiing sessions. And then you've got Bodrum. Located to the north-west of Dalaman (home to Dalaman airport and the entry point to this part of Turkey), Bodrum is one of the country's largest resort towns, and there's little you can't do here. Some of the area's biggest water sports centres can be found on Gumbet Bay.
6. It's home to some of Turkey's most diverse landscapes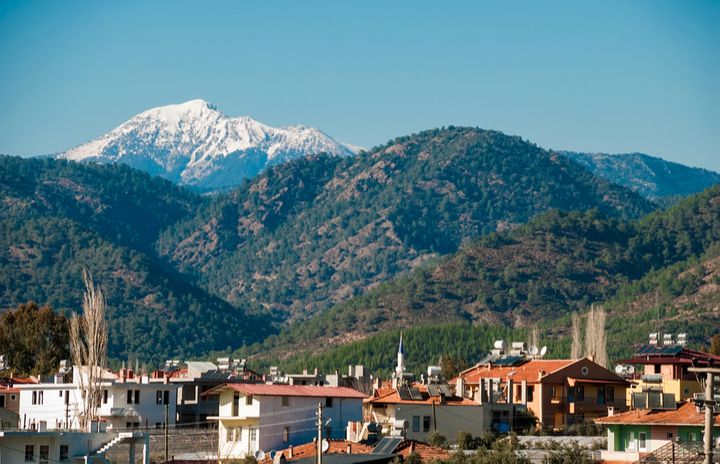 From the pine-fringed bays of Göcek in Muğla Province and the region's sleepy villages (Ovacik, surrounded by forested peaks, is one of our favourites) to the spiralling peaks of the Baba, Akdağ and Bey mountains, the Turquoise Coast has it all. Having your own set of wheels will certainly help in this part of the world, although guided boat tours are a great way to access the tiny, secluded coves which dot the coast.
7. You can stay in some of Turkey's strangest hotels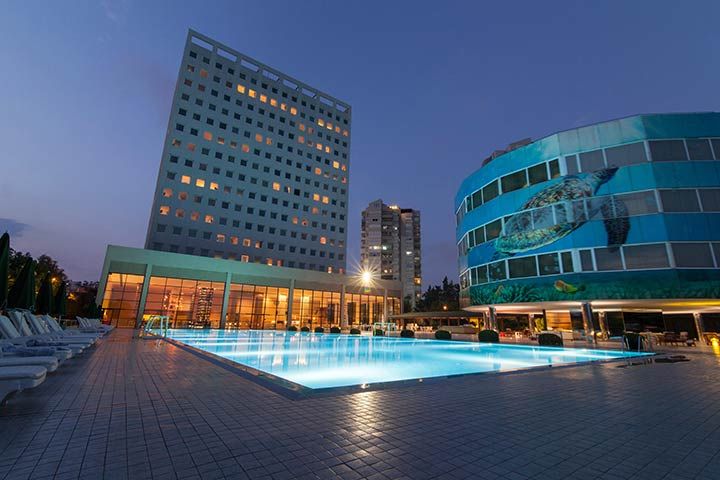 Admittedly, this might not be regarded as the most important selling point for some, but where else can you stay in a rotating hotel? The 24-room loft section of the Marmara Antalya revolves, ensuring you'll never get bored of the view. Equally unusual is the nearby Adam & Eve, which owners claim has more mirrors in its rooms than any other hotel. It's also got the world's longest pool. The Kremlin Palace hotel is inspired by the palaces owned by Russian Tsars, and Rixos Premium Belek has 10 tennis courts, 160 stores and a karaoke-loving walrus.
8. It's one of Turkey's best diving spots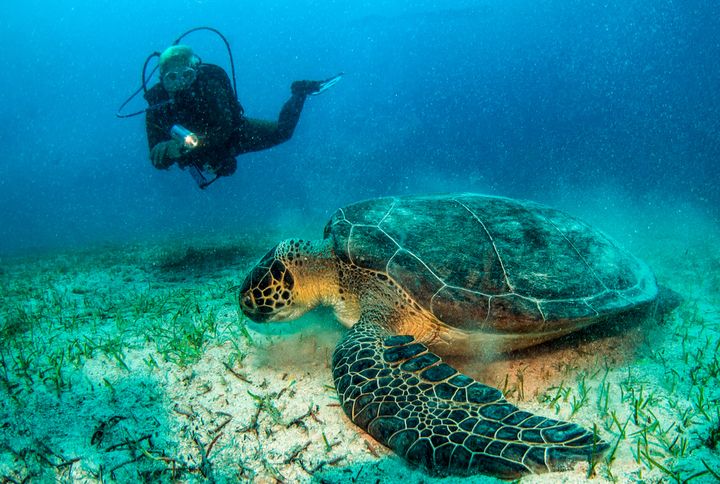 Some of the best dive sites can be found near Antalya, on the 200-kilometre stretch of coastline between Tekirova and Alanya. This is a popular destination for scuba divers, who come to marvel at the multicoloured coral and explore ancient shipwrecks.
Kalkan, a small resort town at the base of the Taurus Mountains, is popular with snorkellers, who flock here to swim with wild turtles in what many regard as the clearest, cleanest water in the Mediterranean. Gümüşlük, near Bodrum, is another popular snorkelling spot. Beginners can stick to the shallower area cordoned off by underwater netting, while more confident snorkellers who head further out will see the underwater remains of Myndos, an ancient city which collapsed into the sea following an earthquake.
Have a comment or question about this article? You can contact us on Twitter or Facebook.