To help you get your Christmas market break on the calendar, we've compiled a list of the world's best. Pack your winter woollies and come with us as we tour the most festive Christmas city breaks.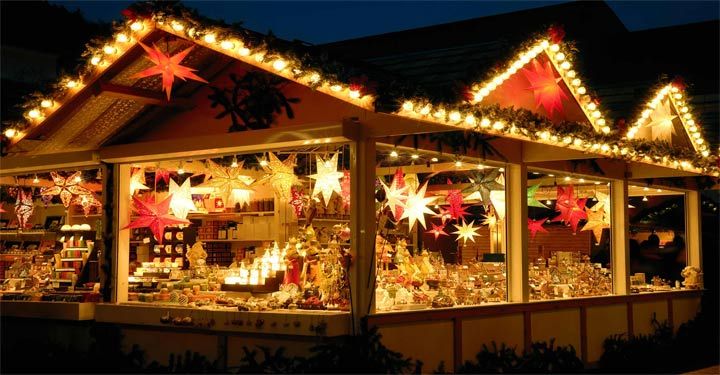 Munich
Top festive fun at the heart of Bavaria
In Germany, Christmas markets don't come much more traditional than they do in gorgeous Munich, where Gothic architecture and cobbles underfoot lend a certain fairy-tale sparkle to the festivities.
Finding the large market at Marienplatz is easy: look for the five-tonne fir tree festooned with 3,000 lights or listen for the choirs and bands that fill the city square with the sounds of the season.
Prague
Christmas cheer in the Czech capital
With a centuries-old castle, a statue-laden bridge and an astronomical clock that comes to life on the hour, the attractions of Prague feel like the perfect fit for one of Europe's best Christmas markets.
Old Town Square and Wenceslas Square host the main markets. Families should definitely visit Old Town Square, where children can stroke the animals of the Nativity scene.
Berlin
History, culture and nightlife meet Yuletide shopping
From its landmark attractions to its legendary food and nightlife scenes, the German capital has more up its on-trend sleeve than its beloved Christmas markets.
Book a Christmas market deal in Berlin and take your pick from the markets of Alexanderplatz, near the Kaiser Wilhelm Memorial Church, in Spandau, or under the gas lamps of Richardplatz; there's even a "British" market in St George's Episcopal Church, complete with mince pies and bagpipes.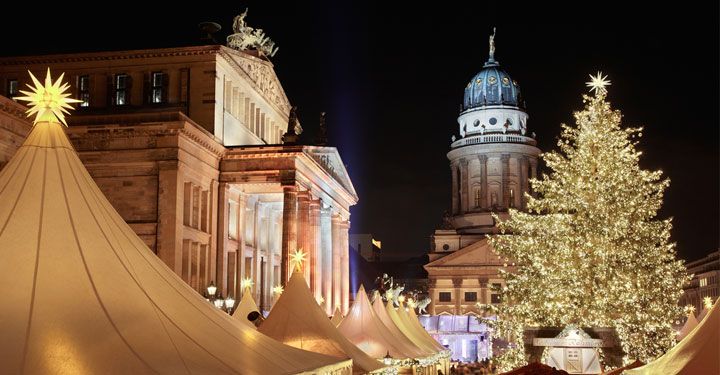 Brussels
Winter wonders in this pretty city
Belgians produce amazing chocolate and beer. What better credentials could you ask for of a Christmas market break?
With your taste buds taken care of, get your skates on at the ice rink or see Brussels from above on the Ferris wheel. This city offers the full Christmas market package.
Hamburg
Add a side of maritime flavour to your festive platter
The trendy German port city of Hamburg dishes up a Christmas market with a twist. Hosted by a famous circus, you can enjoy a drink served by a clown alongside spicy Aachener Printen (it's a bit like gingerbread).
Carousels whirl, gluhwein steams, Saturday parades liven the scene and every day, Santa Claus and his reindeers fly above the huts to tell Rudolph's tale.
Vienna
Musical heritage and magical architecture
A dusting of snow is all it takes to transform the capital of Austria into a winter wonderland. It already offers rides on horse-drawn carriages, sumptuous chocolate cakes and drinks that steam up café windows.
Warm your fingers with a bag of roasted chestnuts as you amble between the Viennese Christmas market at City Hall, the Schönbrunn Palace market, and the Christmas villages at Belvedere Palace, Maria-Theresien Platz and the former general hospital.