August 5, 2020
Whether you're seeking idyllic chunks of paradise that can only be reached by ferry or laidback islands where cars are banned, France has plenty of stunning, sun-struck islands where tourists rarely go – and most of them are less than an hour's boat ride from the mainland.
From hidden coves along Brittany's wild and rocky coastline to exclusive French Riviera havens where the stars come to chill, here are eight French islands that are so under the radar you've probably never heard of them.

1. Île d'Aix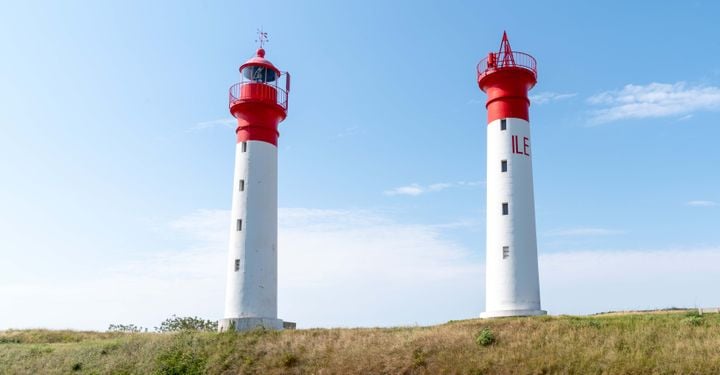 Aix is a tiny atoll off France's dune-swept Atlantic coast where cars are off-limits, hollyhocks grow higher than the houses and the villages are linked by bike friendly sandy paths.
The island is brimming with history, too. Napoleon spent a week here before heading out for exile on St Helena and the Napoleon museum is packed with quirky items from diaries to socks pertaining to France's disgraced emperor. You should also bike out to see labyrinth-like Liédot, the so called 'indestructible' fort of Napoleon I.
For gastronomes, one of the island's main industries is oysters, so shell out for a tasting session with local producers Frank Speissers. And as for where to stay on Île d'Aix, bring a tent and camp out under the stars at Le Camping-Fort de La Rade. It's an unforgettable back-to-nature experience.
How do you get to Île d'Aix?
To get to Île d'Aix, take a ferry from the seaside resort of Fouras-les-Bains.


2. Île d'Ouessant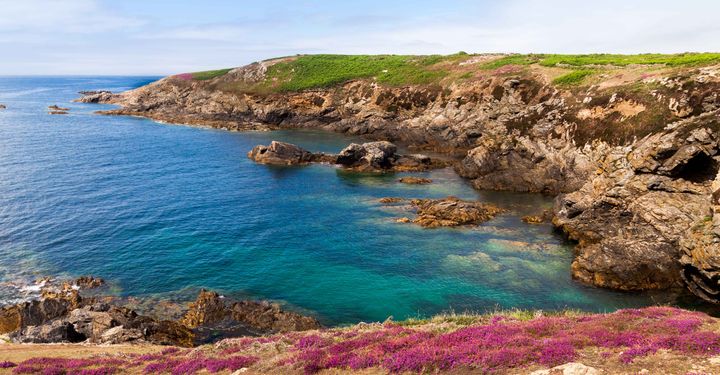 Known by locals as the 'island at the end of the world', Brittany's remote Ouessant (Ushant in English) is a time warp where flocks of rare short-tailed sheep browse amongst cromlechs and fishermen mend nets in the traditional way.
The windswept, 8km-long (5 miles) island is renowned for its lighthouses: must-sees include Le Phare du Créac'h, one of Europe's most powerful beacons, whose intriguing little museum shines a spotlight on the little-known world of lighthouse-keeping.
When it's time to dine, Ushant's signature lamb ragoût slow-cooked beneath strips of turf is sure to tickle your taste buds. And for a room with excellent views over Lampaul Bay, check in to Roc'h Ar Mor hotel.
How do you get to Île d'Ouessant?
Take the ferry from Brest's lively port to get to Île d'Ouessant; the scenic crossing takes two and a half hours.


3. Île de Bréhat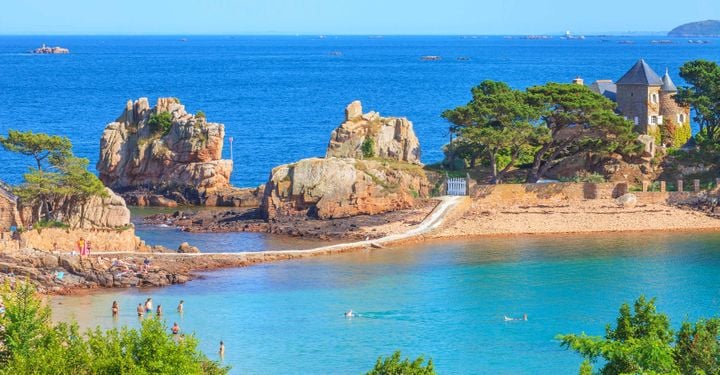 This rarely visited, pedestrian-only atoll where puffins come to nest is a tropical paradise off Brittany's wild and rugged Côtes-d'Armor.
Known as the 'island of flowers' because of the golden mimosa, purple hortensia and other plants that grow here, Bréhat is not one, but several islands strung together by the ancient Pont ar Prad bridge. The best way to marvel at the island's lush beauty is to climb the pink granite Paon lighthouse and enjoy those panoramic views.
For lunch, oysters and mussels from Paimpol Bay are amongst the best in the world and if you want to stay a while, you can look out over the island's best beaches from seaside B&B La Potiniere de Brehat.
How do you get to Île de Bréhat?
Île de Bréhat is a ten-minute journey by ferry, leaving from Ploubazlanec port near Paimpol.


4. The Lérins Islands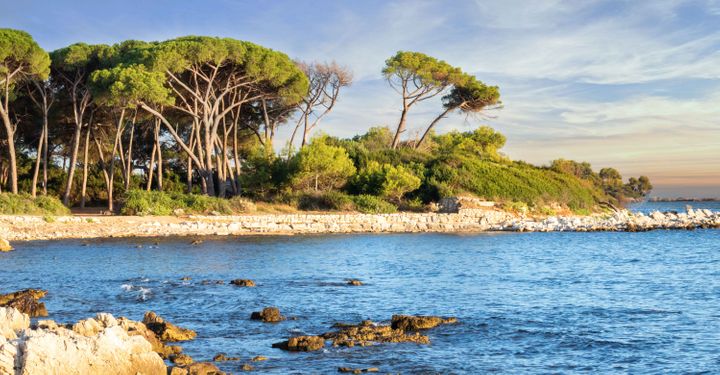 Celebrities fleeing paparazzi during the Cannes Film Festival make a beeline for these tiny islands within spitting distance of the glitzy Croisette.
Sainte-Marguerite, the largest of the islands, is home to 17th-century Fort Royal, where the mysterious Man in the Iron Mask – played by Leonardo DiCaprio in the film - was imprisoned. On sister island Saint-Honorat, you can make like the stars and chill on the island's unspoiled beaches and meet Cistercian monks at 5th-century Lérins Abbey. Make sure to sample Lérina, a herbal liqueur made by the monks, while you're there.
Keep in mind there are no hotels on the island; instead, make like the stars and hire a yacht.
How to get to the Lérins Islands?
Take the ferry from Cannes' Old Port to Lérins Islands. The trip takes 15 minutes.


5. Port-Cros, Îles d'Hyères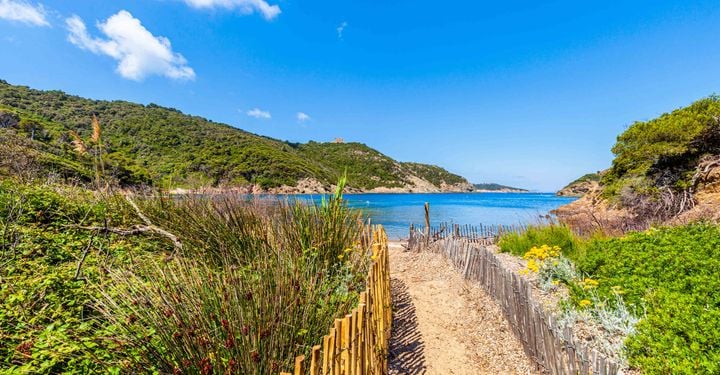 Home to one of France's tiniest national parks, this traffic-free atoll is the smallest and wildest member of the Hyères island group. Hike the well-signposted trails to spot rare birds and butterflies, or explore Port-Cros' fish-teeming underwater landscapes via the island's waymarked snorkelling trails.
Hungry? Fill up on basil-strewn tarte provençale and other local specialities at 19th-century Manoir du Port-Cros and spend the night in one of the manor's antique-decorated rooms to soak up more of that old-style colonial ambiance.
How do you get to Port-Cros?
Take a shuttle boat from Hyères' main marina – the journey to Port-Cros takes around 30 minutes.


6. Île du Levant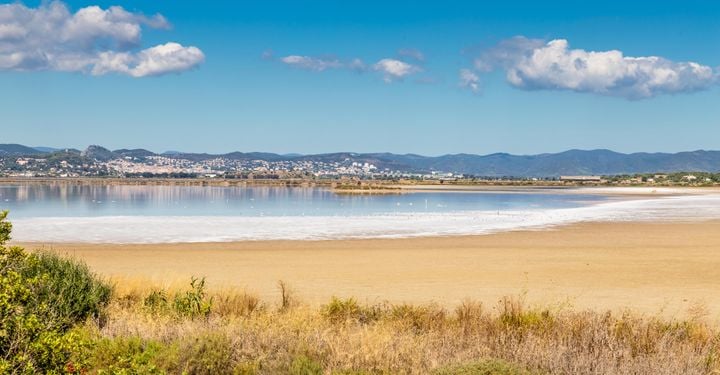 Looking for something left of field? Home of a naturist centre since the 1930s, Île du Levant, with its pastel-coloured houses and palm trees slung with hammocks, is a paradise for fans of the no-clothes lifestyle.
Founded by doctors André and Gaston Durville as a place where visitors can 'live naked under the sun like pagan gods', the sprawling Heliopolis naturist resort is the only part of the island you can visit – the rest is off bounds. Nudism is obligatory on most of the resort's silk sand beaches, but visitors generally wear something (a pareo or a thong) in town.
Seafood and fresh fish are big on the menu here, but most people will find that the biggest thrill is eating out in the buff. As for where to stay on Île du Levant, there's plenty of room at Héliopolis Naturist Village.
How do you get to Île du Levant?
There are boats from Hyères and Lavandou to Île du Levant. The trip takes between 30 and 60 minutes.


7. Île-d'Arz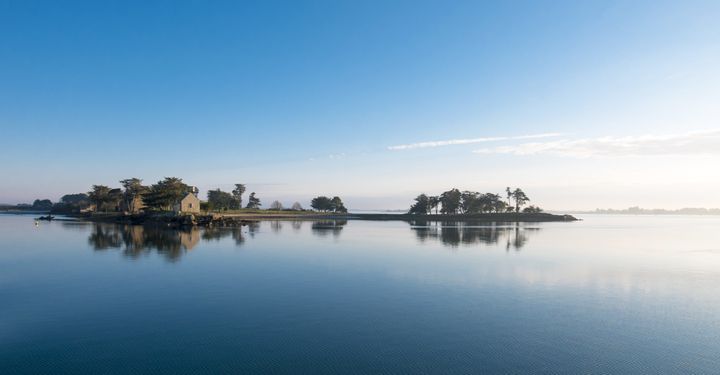 Known as 'the Captain's Island' because of its long fishing tradition, this picturesque isle dotted with traditional stone houses is now home to a sailing school that's educating a whole new generation of ancient mariners.
Find out more about the local way of life at the fabulous Marins et Capitaines museum, hike one of the paths that lead along the island's beach-studded coastline or cycle out to the Moulin de Berno. Here, you can watch millers use the tide-operated mill to grind wheat and make flour as they have done for centuries.
To stay on Île-d'Arz, L'Escale has several bright, modern rooms with panoramic views over the Gulf of Morbihan, and you can enjoy hearty food at its traditional restaurant that's been serving locals specialties for nearly half a century.
How do you get to Île-d'Arz?
Ferries from Vannes putter across the The Gulf of Morbihan to get you to Île-d'Arz in 20 to 30 minutes.


8. Belle-Île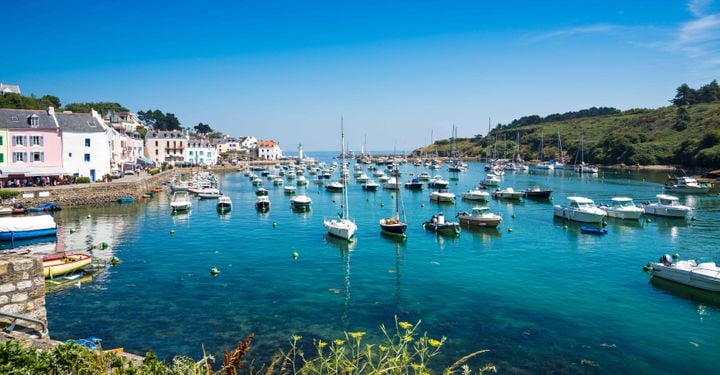 'Beautiful Island' is the perfect name for this Breton atoll whose rugged coastlines and sparkling seas inspired Claude Monet to paint some of his greatest works.
Monet wasn't the only artist to fall in love with Belle-Île, though: renowned actress Sarah Bernhardt renovated an old fort here in the 1890s and received countless illustrious guests, including British King Edward VII. Visit the museum in Sauzon for artefacts dedicated to her memory.
Stay sustainable on Belle-Île at L'îlot Carton, a guesthouse made entirely from cardboard and take your pick of produce from the stalls in the village markets, which groan under the weight of brine-fresh oysters, farm-fresh cheese, handcrafted chocolates and even whisky made by local producers.
How do you get to Belle-Île?
To get to Belle-Île, take the 45-minute ferry trip from Saint-Pierre-Quiberon.


Have a comment or question about this article? You can contact us on Twitter or Facebook.