Bored of Barcelona? Try these alternative city breaks in 2016
Look beyond classic city breaks this year. When you swap a well-known city for somewhere a bit different, you'll dodge crowds, tap into a new culture and your wallet will purr in contentment.
So prise yourself away from Barcelona, Paris and New York – our alternative city breaks are so crammed with culture, gastronomy and nightlife that you won't look back.
Bored of Barcelona? Gorge yourself on Girona's culture and cuisine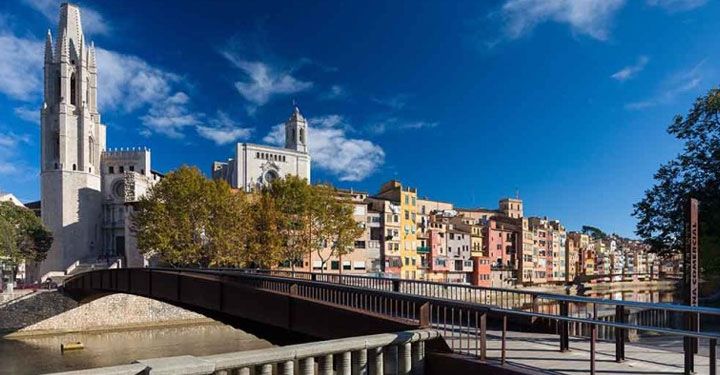 For travellers, Barcelona is the equivalent of a rock concert: loud, colourful and distinctly lacking in elbow room. But Catalan flair can also be found in Girona, a historic city 90 minutes' drive northeast of Barcelona.
Almost every cobbled laneway of Girona's medieval centre boasts a museum or gallery, and you can stroll right through the city's Roman past along the Passeig Arqueològic.
Girona is also home to triple-Michelin-starred El Celler de Can Roca (Can Sunyer, 48, 17007; +34 972 222 157; book 11 months ahead or befriend a celebrity) and a clutch of quality restaurants such as Massana (c. Bonastruc de Porta; +34 972 213 820) – don't miss mar i muntanya (sea and mountain) fusion dishes like eel with pork neck.
Finally, look out for lost dragons: scenes from the sixth series of Game of Thrones were filmed in Girona.
Bitten off too much Big Apple? Refresh your palate in Washington, DC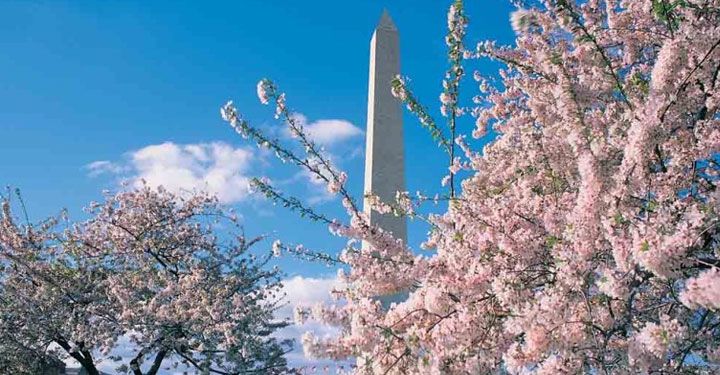 There's much more to Washington, DC than museums and the slick cityscapes on House of Cards.
Sure, you shouldn't miss seeing the White House and the neoclassical Lincoln Memorial. And the Smithsonian's 19 galleries, museums and zoo could fill several days. But DC has a down-to-earth side: more than 3,000 bicycles, part of the Capital Bikeshare scheme, allow you to pedal through Capitol Hill.
Craft beers abound in the hip NoMa neighbourhood. Amid graceful monuments, bike trails and sips of American pale ale, the push and shove of NYC's Times Square will seem like a distant dream.
Find cheap flights to Washington, DC
Defeated by Dubai? Embark on an Omani adventure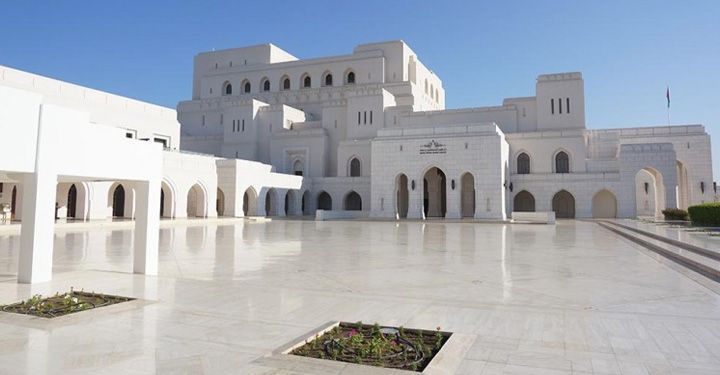 Dubai is a once-in-a-lifetime destination. And many travellers prefer to keep it that way, finding this glitzy city-state rather a sensory overload.
Meanwhile, Muscat, the capital city of neighbouring Oman, has many of Dubai's temptations in a more manageable format. There's Mutrah Souq, a maze of gold jewellery boutiques and stalls piled high with dates, with burning frankincense curling through the air.
Rather than skyscrapers, lift your gaze towards gold-domed Sultan Qaboos Mosque and the Royal Opera House (Shatti Al Qurum; +968 2440 3300), styled after an Arabian palace.
Then there are the sandy beaches, best enjoyed with a cocktail (alcohol flows in almost all major hotels and resorts).
Don't give an Amsterdam? Cruise chic Rotterdam instead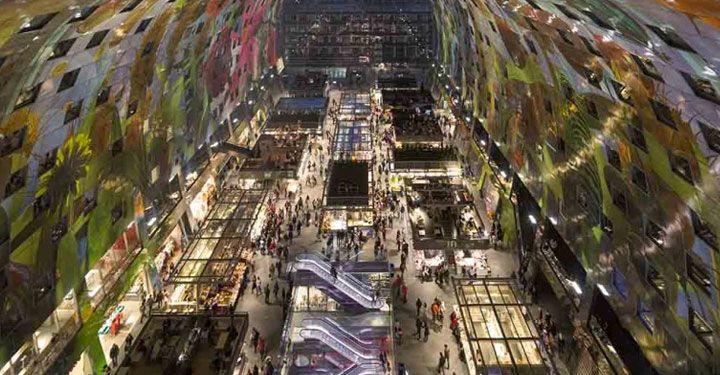 Instead of a return visit to hedonistic Amsterdam, take a tour of the Netherlands' second city. There's no need for the mind-altering substances of Amsterdam's Red Light District: Rotterdam's surreal modern architecture will bend your mind without chemical interference.
In the Overblaak Development, buildings have been designed to resemble a forest, with cuboid housing units perched on stems. Just as impressive is Markthal Rotterdam (Ds. Jan Scharpstraat 298 3011 GZ; +31 (0)30 234 64 64), a superb modernist market hall. Inside you'll find Dutch cheeses, speciality chocolates, Moroccan spices and much more. There's even a cooking school if you don't know what to do with all of the fresh produce.
Find cheap flights to the Netherlands
Leaving Las Vegas? Make New Orleans your next destination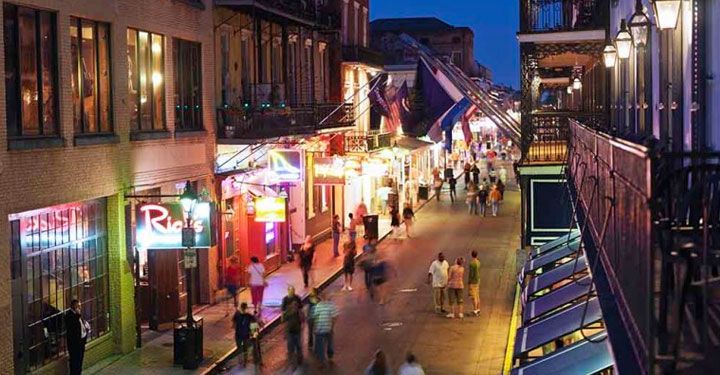 Like Vegas, New Orleans has slot machines and a wild spirit, but it's served with a sprinkling of Creole spice. Tuck into beignets (donuts) at iconic Caffe du Monde (several locations) or sausage jambalaya in award-winning Gumbo Shop (French Quarter Restaurant 630 Saint Peter Street; 504 525 1486).
Walk it off around the Garden District's creaky 19th-century townhouses or among Lafayette Cemetery No. 1's stately tombs. Then immerse yourself in old-timey nightlife in the French Quarter.
Beyond the city, cruise the mist-swirled Mississippi swamps to spy on alligators… and hope these man-eaters aren't tempted by your beignet-fattened form.
Find cheap flights to New Orleans
Find Paris passé? Feast your eyes on Lyon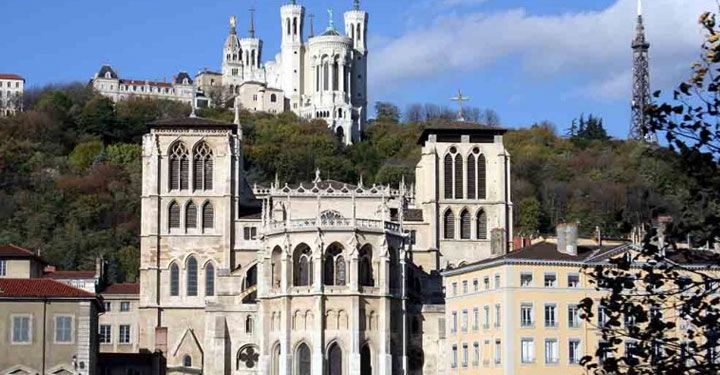 So you want fabulous food markets and centuries of history? Swap the City of Light for Lyon, France's gastronomic capital and home to one of the country's most romantic old towns.
Who needs the Seine when the Saône, the left fork of the river bisecting Lyon, is lined with brasseries? Rather reminiscent of Paris' Sacre-Coeur is Lyon's white marble Notre-Dame de Fourvière Church, overlooking the city from a high hill.
Down in the medieval heart of Lyon you'll discover bouchons (traditional eateries) by the dozen, serving up Lyonnaise favourites such as quenelles, doughy grenades of fish served in a cream sauce.
Roamed through Rome? Let Siena seduce you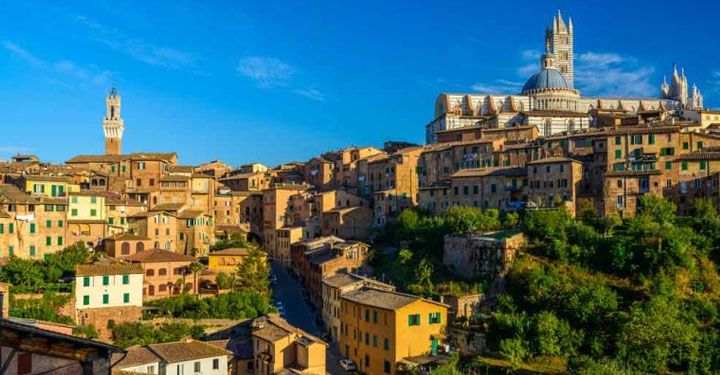 Siena's history, gastronomy and Italian chic are a worthy alternative to the Eternal City of Rome. Start in the 170-hectare and UNESCO gilded historic centre; the focal point is vast Piazza del Campo, a former medieval marketplace and ground zero for the thundering biannual Il Palio horse race.
Other jewels include the white-and-gold Duomo, and the green dream of Siena's botanical gardens. Finish with a gelato day trip to nearby San Gimignano: Gelateria Dondoli (Piazza Cisterna, 4, 53037; +39 0577 942244) has tastebud-teasing flavours from blackberry and lavender to spicy chocolate with sour cherry, winning them celebrity clientele and numerous awards. Delizioso!
Drunk your way around Dublin? Raise a glass in Newcastle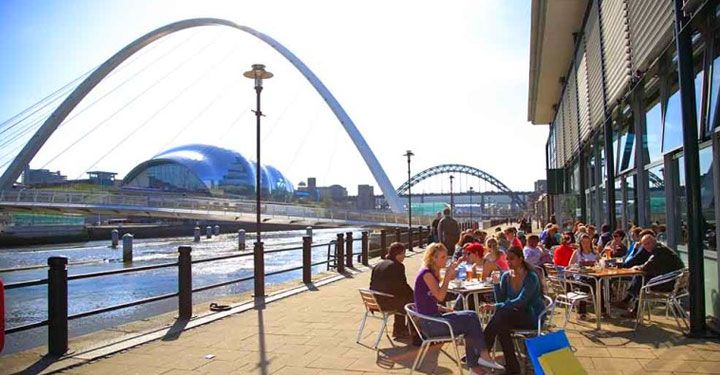 Only Geordies can match Dubliners when it comes to making merry. Newcastle's nightlife is notorious for cheap drinks and weather-immune revellers (bare legs in winter are de rigueur).
Start your own pub crawl by the quayside or around Pink Lane, or roam to Jesmond for drinks with a lower-key vibe. Sober up at late-opening tea house Quilliam Brothers (1 Eldon Place, Claremont Buildings, Newcastle-Upon-Tyne NE1 7RD; 0191 2614861).
The city has plenty of culture too, from a 13th-century castle keep (The Black Gate, Castle Garth, Newcastle upon Tyne NE1 1RQ; 0191 230 6300)) to the Baltic Centre (Gateshead Quays, South Shore Road, Gateshead NE8 3BA; 0191 478 1810), an edgy art space in an old mill.
And in the glimmer of twilight, with street lights reflecting off the water, the Tyne Bridge might just put you in mind of Sydney – depending on how many Newcastle Browns you've had…
Find cheap hotels in Newcastle
So long, London; cheap and cheerful Liverpool awaits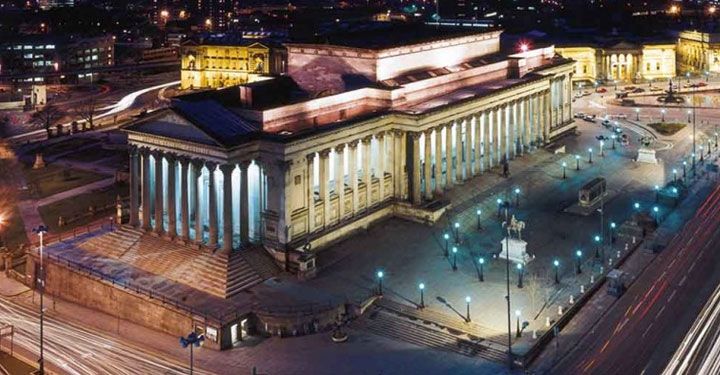 Liverpool gives the British capital a run for its money – without running off with too much of yours.
London has Abbey Road, but the Fab Four's original haunts are in Liverpool. The city has Europe's oldest Chinatown, plus the largest Imperial Arch outside China.
The nightlife is closing in on edgy London, but without an eye-watering price-tag. Gulping an ale in brick-walled The Shipping Forecast (15 Slater Street, Liverpool, Merseyside, L1 4BW; 0151 709 6901) or clinking cocktails in Prohibition-vibe Berry & Rye (48 Berry St, Liverpool L1 4JQ), you might just fall for Liverpool's charms.
Find cheap hotels in Liverpool
Have a comment or question about this article? You can contact us on Twitter or Facebook.