Simon Busch explores one of the few places in the Mediterranean to remain fairly untouched by rampant tourism… so far.
My poor little turtle wasn't getting an easy start in life. It had a misshapen flipper, to start with, probably the result of being squashed against the side of its sandy nest by 100 or so pushy brothers or sisters: inconvenient when you spend most of your life paddling.
Not that the odd body shape of this fledgling sea creature I'd been given to release into the north Cyprus sea was actually that unusual. "I saw a concave one once; it was sad but really cool," says Chloe Slevin, a young volunteer with the Society for Protection of Turtles, who's taken me to the scrub-fringed Alagadi Beach to help usher the late season hatchlings on to the next stage of life.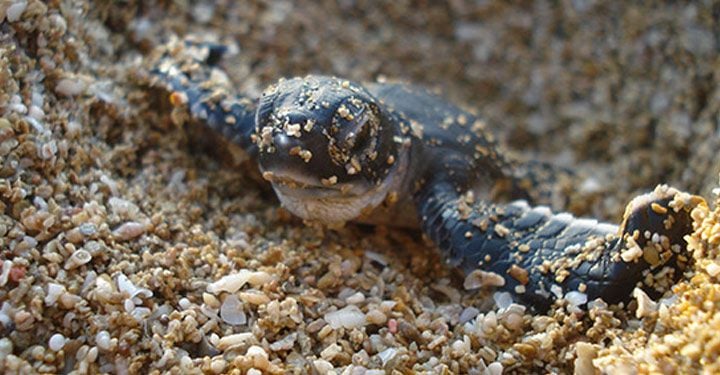 Yet a sleek physique probably helps, because the perils the baby turtles face, Chloe explains, are formidable, from predators (and they do rather resemble exotic, waggling canapés) to coastal hotels whose lights confuse the tiny animals as they follow reflected moonlight to the sea. Clearly they need all the volunteers they can get (hint: more are wanted!).
The turtles' obstacle course says a lot about the new threats to a place that otherwise knocks for six the idea that we've ruined the Med, that there are no more unspoilt places along this once wild and beautiful shore. As you continue up the island from Alagadi Beach, the signs of civilisation begin to slip away. The blockish hotels dwindle, as do the weird skeletons of abandoned time-share constructions, giving way to coastal dunes dotted with trees stunted and twisted eerily by the wind. When you finally reach the Karpas Peninsula, also known as 'the Cyprus Panhandle', you find a land of implausibly emerald seas, wild donkeys and, you suspect, the kind of characters who are equally suited to roaming where they like.
War, ironically enough, has helped to preserve north Cyprus as a time capsule to the magical, unsullied mid-century Med that your parents – or even you – might remember. Equally, peace could be the region's undoing. Cyprus, of course, has been divided since 1974 when Turkey invaded the country, fearing a merger with Greece to the cost of the island's minority Turkish population.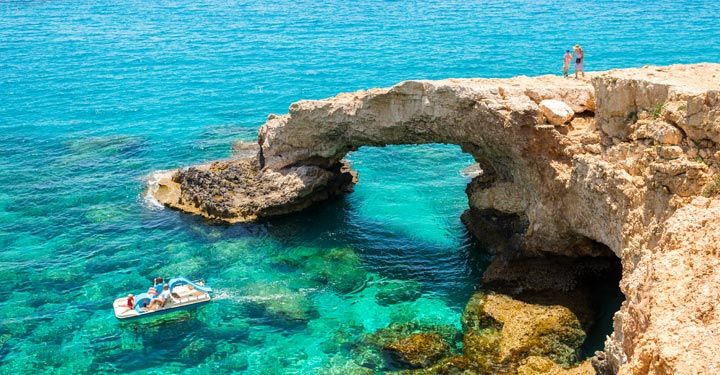 The isolation of the resulting swathe of land Turkey carved off, the Turkish Republic of Northern Cyprus – recognised by no one but Turkey itself – partly explains its relatively pristine preservation. And did I mention that it's cheap? The pound has more punch in the north, where they use the Turkish lira rather than the euro.
Forty years on, it looks as though a solution to the sometimes brutal conflict between Turkish north and Greek south of Cyprus could finally be in sight. Talks suggest leaders on both sides are serious about peace: greater natural resources – and prosperity – to share around appearing to be one powerful lure.
Yet you can't help feeling that a conclusion to the conflict could also click the timer on the north's rare retro charm. There are signs of progress, if you want to call it that, already: a slick new marina halfway up the coast, and the road I'm travelling on to the northeast, whose bumpy, windy predecessor took twice as long but would have looked much better in a J Crew advert.
Grumpy mascots of the Panhandle (the rest of the island being the "pan" – it feels like one in high summer) are the donkeys that patrol its tip like renegade badasses, pun intended. Who knows where their ancestors escaped – or were merely let go – from but it's tempting to think it was the original olive mills where, blindfolded, they powered the huge stone wheels that crushed the oil from the fruit.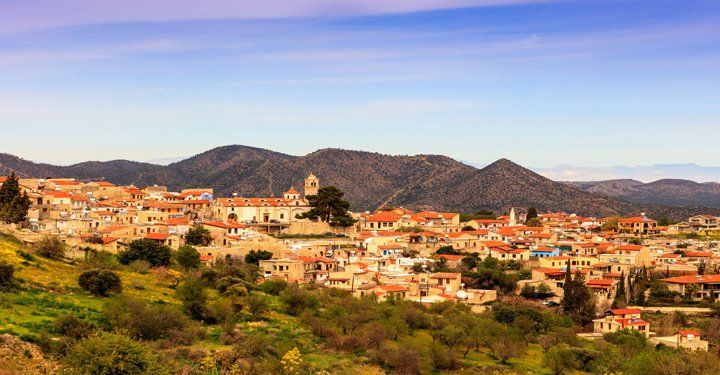 Now the feral donkeys block the road, using cuteness and simple immovability to extort bread or whatever's going, really, from tourist pilgrims to the stately monastery near the headland. With the blinding sun overhead, the silhouetted beast in front of you and a vague air of menace, you feel transported to the setting of a spaghetti western, minus only one of those jangling musical scores.
Head around Cape Apostolos Andreas to the east and you come across another possible sign of God, Golden Sands Beach – and when you look this splendid, who needs an imaginative name? Turtles come ashore here, too, at this long, lonely stretch of silk-soft powder fading into a sea that's a blotchy palette of gorgeous blue hues.
Yet there are worries about the future of this blissful landscape, where I think most beach-lovers would happily come to die. The government has already closed down some of the cheap – but wonderfully laid-back – hippy-shack accommodation on the beach. The fear locally is that these moves are a kind of clearing away, before the big hoteliers move in, and it's true that any property developer who didn't salivate at this paradise-like scene should think about changing jobs.
Cruising south from Karpas, you can continue a circle of north Cyprus by stopping at the great walled city of Famagusta. Any history fan, or just anyone with a little imagination, should be in heaven here (or take your pick of afterlives from a succession of conquerors). Those 'bugger off' crusader walls instantly transport you back to a time of sword and armour and cruel and unusual punishments that make you glad you haven't really been transported back there.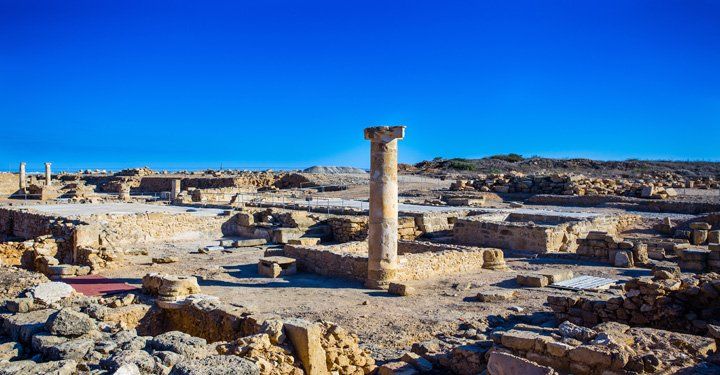 The fate of Famagusta's famed Venetian defender, Bragadino, gives you a flavour of the times. Conned into surrendering by the Ottoman Turks after one of the greatest holdouts in military history, the commander had his nose and ears cut off before being flayed alive and his hide stuffed with straw; not satisfied, the victors paraded his corpse strung from a ship's prow all the way to Constantinople. Luckily it hasn't made it into the local tourism museum (although do see below).
It's criminal that the conflict has stopped Famagusta, crammed with enough medieval relics to rival any other city and with a brace of beautiful beaches, from getting more attention. A strange sight adjoining the city equally repays a visit. Imagine Brighton as a spoil of war and you get some idea of Varosha today: this once good-time resort, with a beach formerly known as the jewel of the eastern Med, was a favourite of the glam jet-set of the day. Captured by the Turks, it's been sealed off since the 70s; its bleached and crumbling seaview highrises now make one memorably ironical sight from those peachy beaches of Famagusta.
The vice-president of a local heritage association, Serdar Atai, tells me when I visit that he got into Varosha once while doing his Turkish military service. "Looters had taken everything," he remembers, except the books – "their pages were scattered all over." Now wild animals roam Varosha, including – or so says local legend – crows and rabbits strangely bigger than those on the outside.
Crossing over to other other side of the island again, Kyrenia, the north's holiday hub, offers yet more time-travel pleasures. Parts of the vast restored castle in the seaside town – its main attraction – appear pleasingly quite untouched by the latest, sensitive developments in museum design. Garish naked mannequins with what could be barber's offcuts for chest hair represent torture victims in the dungeons. A naughty mistress of the king has been imagined down a pit, her impressive bosom meant to be either attention-grabbing or what got her into trouble in the first place.
Kyrenia has its vintage pleasures – and most of the north's best restaurants – but it's not what's so precious about this part of the world. For more of that, and to complete your circuit of north Cyprus, drive for an hour or so onwards to Cape Kormakitis. You soon pass the ramshackle houses of sleepy villages and a Christian Maronite church. Beyond lies the opposite extremity to the Panhandle of this disputed region: no donkeys here (or turtles) but a few lonely old stone houses and a spindly, rusted metal lighthouse on whose base someone's graffitied in fading, elegant vintage script, "The End."
Northern flavours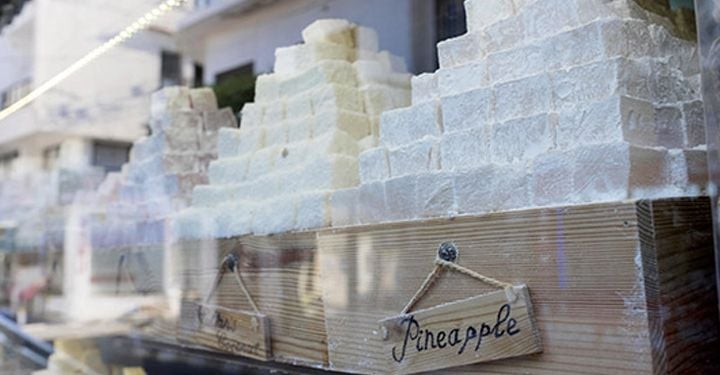 Beware "international menus" in north Cyprus. They're often retro in quite the wrong way, evoking long-boiled British caff food of old. Traditional food in the north naturally has a more Turkish inflection than in the south, including the use of goat or lamb rather than pork.
One tasty dish to look out for is bulgur köftesi, a crunchy bulgur wheat tube enclosing moist fried lamb and onions. You'll find a similar filling in tatar böregi but in soft, ravioli-like parcels with hellim (halloumi in Greek) cheese on top.
Delicious pumpkin-flower dolma are packed with the usual rice and flavoured with tomatoes, lemon juice and mint – a vegetarian treat. Sweets include samsı – fried pastry parcels of crushed almonds and cinnamon, dipped in syrup. Sucuk are almonds in layers of dried grape juice, with no extra sugar.
Fish and seafood, served simply, are likely to be sparkling fresh on the Karpas Peninsula, in particular. Long-time North Cyprus expat Lois Ismael Cemal offers traditional food activities in Buyukkonuk village (contact [email protected]), where Kemeraltı Aşev restaurant serves some of the dishes above.
Have a comment or question about this article? You can contact us on Twitter or Facebook.