The best diving destinations in Europe

September 8, 2020
You don't have to jet off to the Maldives, the Red Sea or Australia's Great Barrier Reef to enjoy great scuba diving. Closer to home, Mediterranean island waters offer superb underwater visibility, spectacular wreck and cave dives, and abundant sea life. And when you're not diving, there's lots to see and do on land in Europe's top diving destinations.

Malta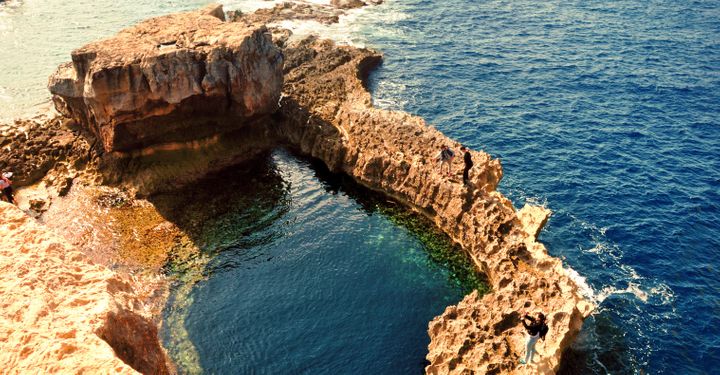 Malta and its smaller neighbours, Gozo and Comino, offer the best and most varied wreck diving in Europe. Wrecks of ships and aircraft litter the seabed, some dating from World War II, others scuttled more recently to create easily accessible dive sites close inshore and in shallow water. Top natural underwater attractions include Gozo's 'Blue Hole', which now contains what remains of the collapsed Azure Window, and Comino's labyrinthine grotto, the Santa Marija caves.
Malta is also known for quirky underwater statues like the 3m tall statue of Christ of the Sailors (Kristu tal Bahhara), and it's the Med's only real year-round dive destination.
There's plenty to do in Malta for non-divers too: marvel at the architecture of its astonishing fortified historic capital, Valletta, watch colourful fishing boats bob in peaceful harbours, and visit astonishing Bronze Age temples as old as Stonehenge. Divers burn off calories, so Malta's hearty local cuisine will satisfy.
Cyprus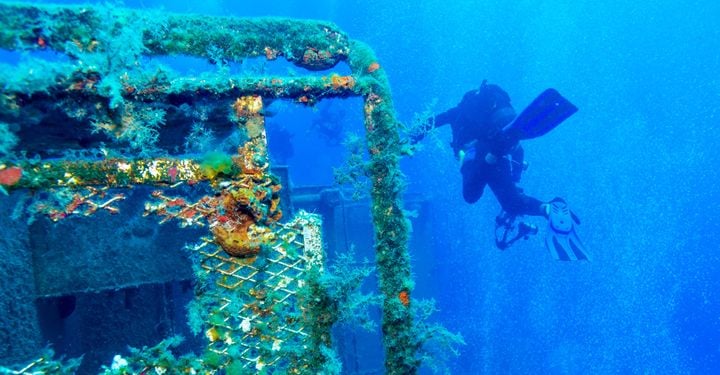 Shipwrecks, reefs and caves lie in shallow water close to the holiday resorts of Cyprus. It lays claim to the Zenobia, a freighter that sank near Larnaca in 1980, and is said to be the finest wreck dive in the Med. Big fish like grouper, tuna and barracuda, meanwhile, gather around the Vera K, a WWII-era wreck that lies in shallow water near and is excellent for novices.
Paphos is the top pick as an all-round base, with many harbourside restaurants and the ruins of an ancient Roman city to explore. If you hire a car, there are more spectacular archaeological sites and medieval castles to discover within easy driving distance.
Ibiza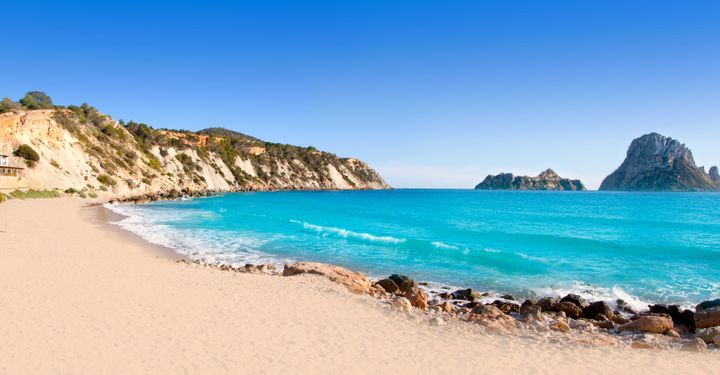 Ibiza is famed for its party scene but there's plenty going on beneath the waves too, with more than 30 great dive sites less than 10 minutes by boat from the island's shores.
Near Ibiza Town, the huge wreck of the Don Pedro, a ferry that went down in 2007, has become an artificial reef where moray eels and schools of amberjacks swim among red and white seasquirts, scorpion fish and starfish.
To meet bigger fish such as barracuda and tuna, head a little further south for La Bota de Es Vedra, an undersea crag that also lures big grouper and shoals of horse mackerel. This one's part of the Ses Salines marine reserve, whose vast, undulating seagrass meadows are a UNESCO Natural World Heritage Site.
On land, Ibiza has plenty of things to do and its legendary clubs and bars mean you can dance all night after diving all day. If you want to save energy for your next dive, you can just kick back on Ibiza's white sand beaches.
Greece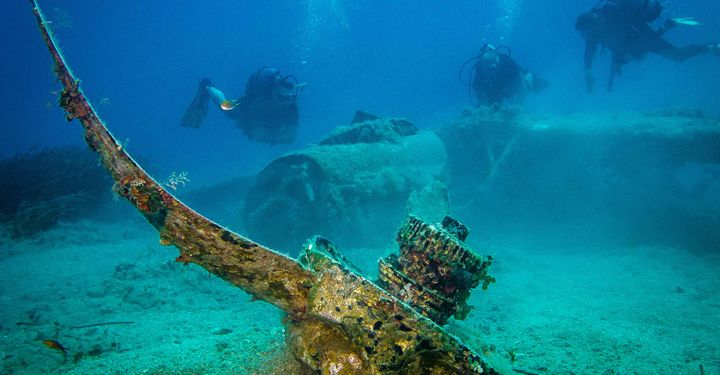 Greece's holiday islands really do offer the best of all worlds for divers and their non-diving partners.
Hersonissos is the top dive resort on Crete, with underwater attractions ranging from the wreckage of a WWII Luftwaffe fighter and a French cargo ship to offshore isles such as Dia surrounded by dramatic rock walls and huge boulders. Sea life here includes big fish such as grouper (some more than a metre long) and trevally and a host of smaller creatures. On land, trek through mountain gorges and discover Europe's oldest civilisation at archaeological sites, shop in Heraklion's markets and enjoy jetpacks banana-boat rides and more. Non-divers can discover marine creatures at Aquaworld Aquarium & Reptile Rescue Centre and the local party scene is infamous.
The waters around Corfu, meanwhile, lure divers with spectacular dive sites close to small resorts such as Paleokastritsa on the west coast, or Kassiopi, where dense shoals of silver fish swim around cliff walls and rock arches. Huge groupers lurk in underwater caves, and at Nissopoulo, a tiny islet just half a mile (1km) from Kassiopi divers can discover an ancient Roman wreck. For shopping and sightseeing in Corfu, head for Corfu Town, with an historic centre filled with elegant old Venetian townhouses and a panoramic view from the impressive Palaió Froúrio fortress.

Corsica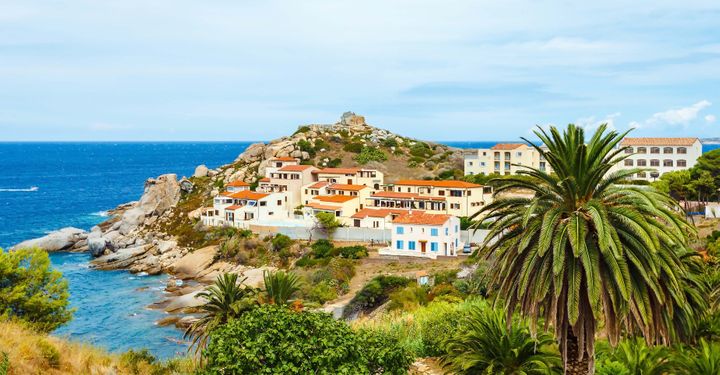 Awesome rock formations, dramatic shipwrecks including the colossal skeleton of the Alcione C and diverse marine life protected by conservation areas make Corsica France's finest dive destination.
At La Revellata, eagle rays, stingrays and tuna swim in a coral canyon that slopes from the shallows into deeper water, while shoals of big grouper loiter around the Peelu shoals. Wreck connoisseurs, meanwhile, rate the World War II B-17 bomber that lies off Calvi as one of Corsica's best dives.
On land, the fourth largest island in the Med offers sandy beaches, blue seas, tidy olive groves and vineyards as well as wild mountain scenery and historic towns like Calvi, where a steep-walled citadel looms over a harbour packed with gleaming yachts. Corte, once the island's capital, stands high above granite slopes, wildflower meadows and pine forests and lively Ajaccio is famed as the birthplace of Napoleon Bonaparte.
Croatia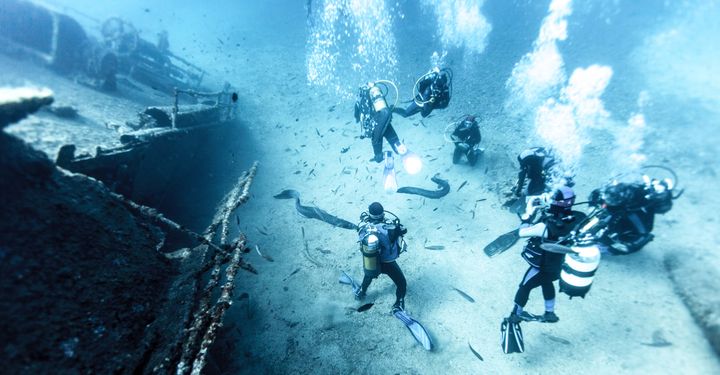 Wreck dives, caves and walls are the big attractions along Croatia's rocky shores and around its hundreds of isles.
Pula is the hub for diving half a dozen World War I and World War II wrecks where colourful cardinal fish and schools of mullet swarm, but you'll need advanced diver certification to dive most of them as they lie too deep for open water divers. More accessible wrecks include the Vis, a Yugoslav navy warship scuttled in 2016 and the Taranto, an Italian freighter that sank off Dubrovnik in 1943 and lies only 12m down.
Off Croatia's islands Krk and Vis, you can dive the luminous blue Bisevo Grotto, a huge underwater cave. Off Brač, Croatia's biggest island, stalactites and stalagmites decorate two even bigger caverns filled with colourful corals and sponges.
Above water, Croatia offers outdoor adventures ranging from sea kayaking around the uninhabited Elafiti islands to whitewater rafting on the Cetina River. History lovers are spoilt for choice at Dubrovnik, huddled within its ring of spectacular fortifications. Hungry divers will like hearty Croatian dishes such as crni rizot (squid ink risotto) and brudet, a spicy seafood stew.

More holiday inspiration:
Have a comment or question about this article? You can contact us on Twitter or Facebook.