11 of the best things to do in Ibiza

September 11, 2018

By Elly Earls

For centuries, Ibiza has had a reputation as a haven for hedonists, but there's much more to this beautiful Balearic island than super clubs and stag dos.
From dramatic rock formations to idyllic beaches and lush green countryside, the scenery alone is a big part of what makes Ibiza so popular today.
Add to that hidden historical gems, slick but laidback beach clubs and, yes, an unparalleled party scene and it's no wonder Ibiza continues to draw in the crowds year after year.
Read on to find out what to do in Ibiza whether you're a history buff, a hiker or a hedonist.

1. Visit Ibiza Old Town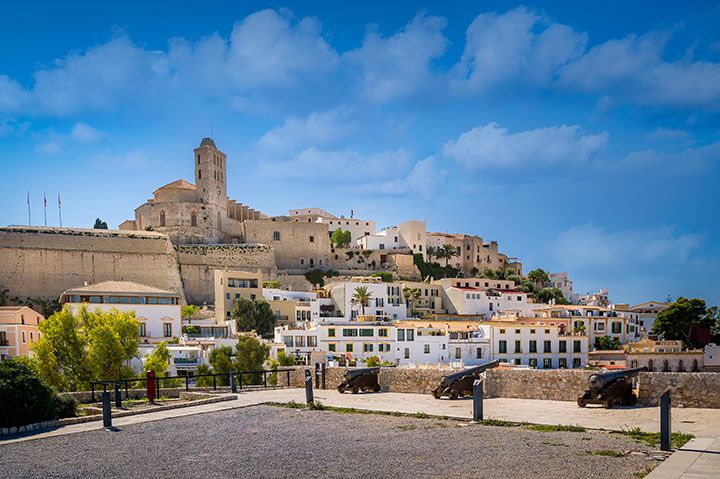 Remember your sun cream and comfy shoes for a meander around the UNESCO-protected cobbled streets of Ibiza's ancient old town, Dalt Vila, with its dramatic drawbridges, mighty statues, archaeological museums and vast stone courtyards complete with canons and panoramic views out to sea.
As you wind your way up, the beanbags at multi-level S'Escalinata, which literally translates as 'staircase', make a great cava-fuelled pitstop. And if you're lucky enough to find yourself in Ibiza on the second weekend of May, don't miss the annual Medieval Festival when parades, food stalls, wall-dancing and an epic firework display really bring it to life.
2. Have a beach day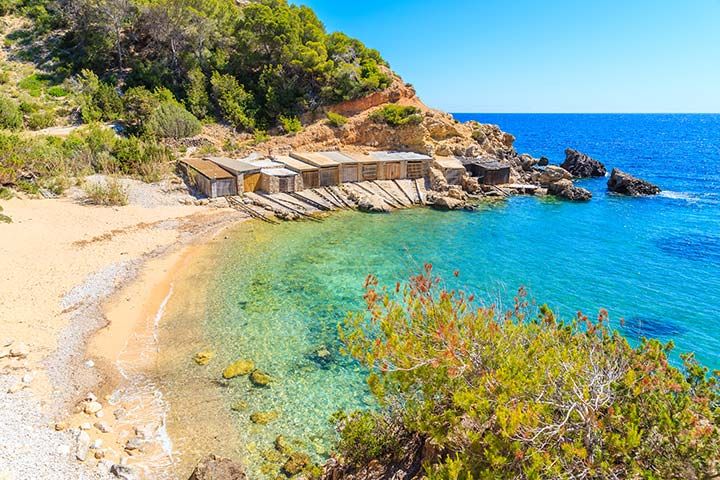 There's a beautiful beach for everyone along Ibiza's 120km coastline. For dark sands and crystal-clear waters, Cala Boix is your best bet, while oval-shaped Cala d'en Serra with its golden sands and mountain-framed ocean views, is well worth the bumpy dirt track you'll have to navigate to reach it.
Even further off the beaten track are the azure waters of Es Portitxol in the north, a 30-minute walk from civilisation. Or if accessibility is a priority, Santa Eulalia beach is just seconds' walk from the pretty town's main promenade and chilled out Cala Gracio and Cala Gracioneta are a ten-minute drive from San Antonio but feel like worlds away.
3. Drink in a San Antonio sunset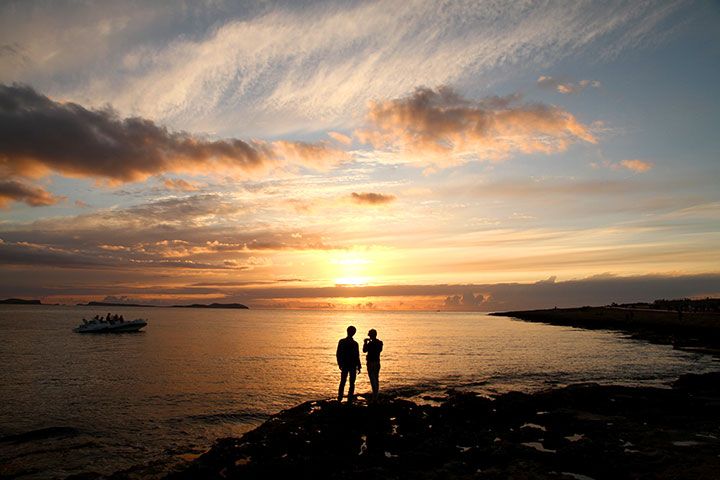 Ask anyone what to see in Ibiza and a West Coast sunset will feature near the top of the list. If you don't mind the crowds head to San Antonio's famous sunset strip. Mint is cheaper than Café del Mar and Café Mambo but has almost exactly the same vantage point.
Or for a (slightly) more secluded viewing experience, book yourself a terrace table at luxury hillside hideaway Hostal La Torre or throw down a picnic blanket at Cala Comte or its miniature neighbour Cala Escondida.
4. Take a day trip to Formentera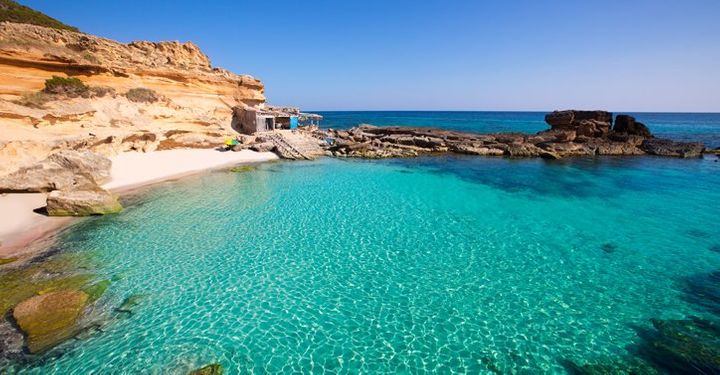 A 30-minute fast ferry ride away, the beaches at Ibiza's little sister Formentera are often likened to their Caribbean counterparts, due to their white sands and impossibly turquoise seas.
Cala Saona, Plaja de Migjorn and Ses Illetes, which was voted Europe's best beach in 2016, are all equally beautiful.
Break up your beach time with a shandy from a cute kiosko or, if you're feeling flash, a cocktail from cooler-than-cool Chezz Gerdi beach club.
Renting a scooter to ride up the island's steepest – and most winding – hill to the lighthouse more than pays back in breath-taking Mediterranean views.
5. Take a hike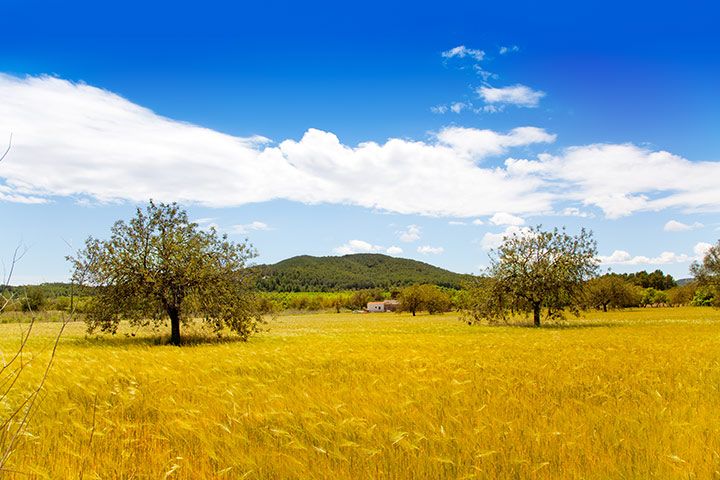 Twice a year Walking Ibiza founder Toby Clarke offers 'Around the Island' walks inspired by his own experience of circumnavigating Ibiza in 12 days with only a Euro in his pocket and his dog Cosmo by his side.
But you don't have to commit to nearly two weeks on the road. The company also offers a wide selection of half and full-day walking trips. Highlights include visiting ancient Moorish cities, old fishermen's paths, the famous 'rave cave' and a five-million-year-old stone bridge.
6. Go clubbing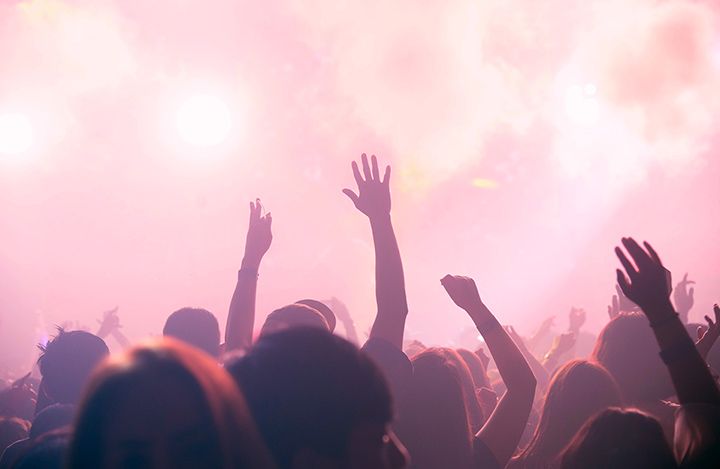 The oldies are still the goodies when it comes to clubbing in Ibiza. Don your best hippie gear and rewind a few decades for one of Pacha's famous 'Flower Power' parties or follow in George Michael, Bon Jovi and Freddie Mercury's footsteps and dance the night away at 500-year-old farmhouse hotel and Ibiza institution Pike's Hotel.
You'll find the biggest commercial DJs playing at Hi (previously Space), Privilege (the world's biggest club) and the once a year International Music Summit, which takes place at Dalt Vila. WooMoon is best for tribal dance lovers and DC-10 and Sankeys for underground techno.
7. Spend a day at Salinas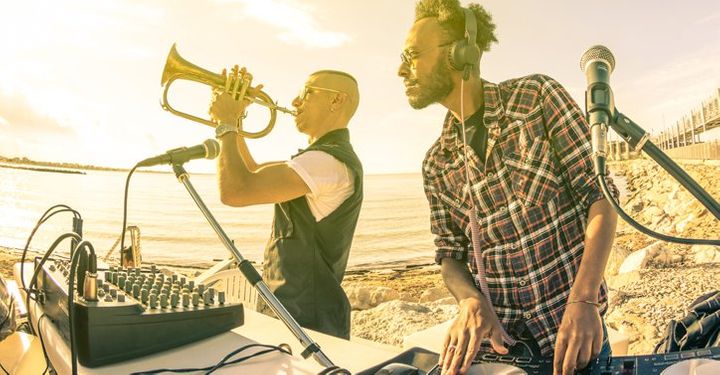 Home to Ibiza's famous salt fields, which originally put the White Island on the map as an economic powerhouse back in the thirteenth century (and are the reason for its nickname), Salinas is a must-visit, no matter what type of holiday you're on.
For lively daytime beach parties, check out Sa Trinxa at one end of the beach and Jockey Club at the other or head to nearby Es Cavallet where laidback but high-end La Escollera is perfect for a languid seafood lunch and a refreshing glass of Rose.
The walks along the area's rugged cliffs are tough but rewarding, and keep an eye out for flamingos as you're driving in. Sightings are most likely in late summer and autumn.
8. Zen out at Es Vedra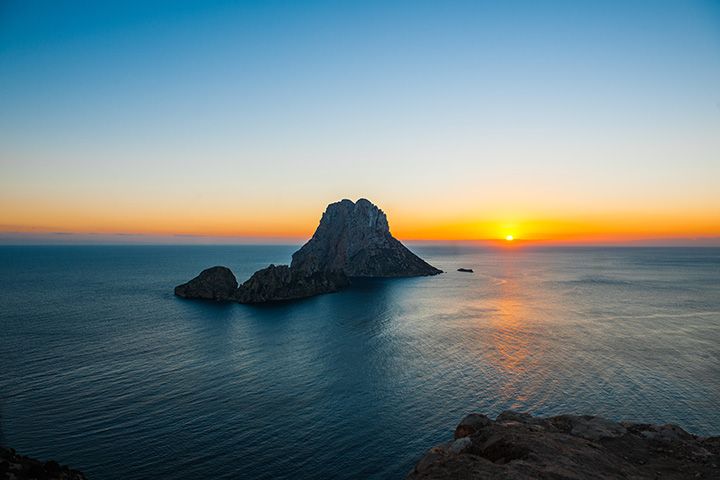 Whether you believe the legends or not, the Cala d'Hort viewing point for Es Vedra, which is said to be the third most magnetic place on earth (after the North Pole and the Bermuda Triangle), is a spectacular spot to take some time out and reflect.
And while you're in the area, it would be rude not to pay a visit to the ancient city of Atlantis, which was carved out by the Phoenicians to build Dalt Vila. The spectacular rock formations and ancient carvings at the bottom of the are a sight to behold but remember to save some energy for the climb back up (probably not recommended at the height of summer.)
9. Rent a car and explore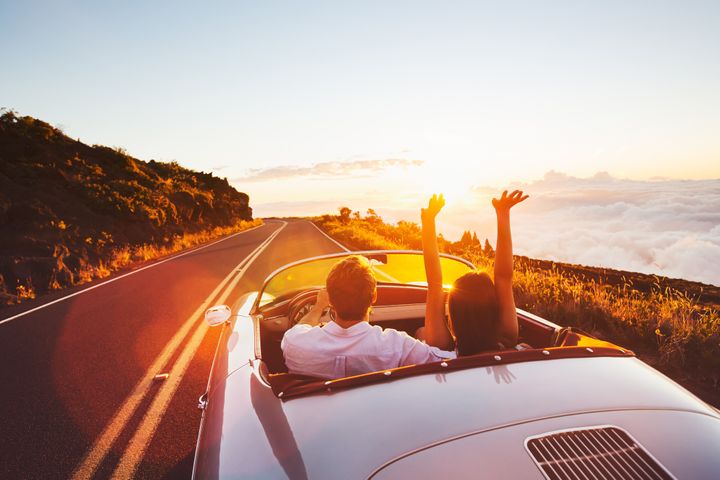 Don't make the mistake of thinking Ibiza is only about the beaches. The interior of the island has a lot to offer too - from tiny rustic villages to vast swathes of lush green campo.
Check out San Carlos, San Mateu and Santa Agnes, as well as the abandoned Festival Club with its deserted amphitheatre and graffiti art. Or survey it all in 360-degree splendour from the top – at the island's highest point, Sa Talaia de Sant Josep.
10. Shop 'til you drop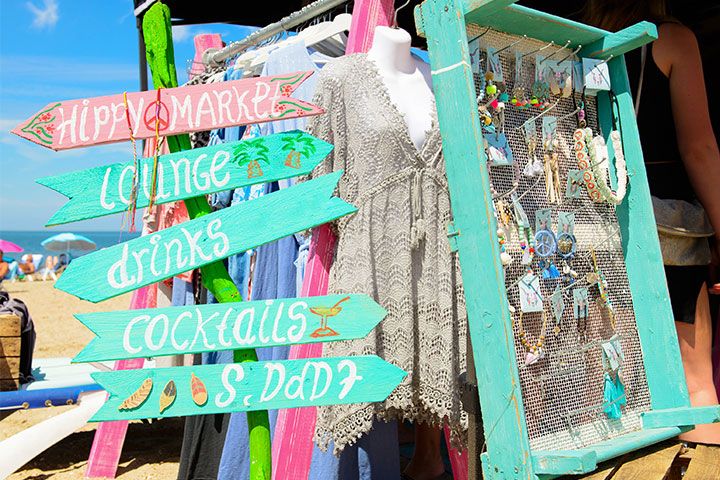 Don't forget to carve out at least half a day for some retail therapy before you head home. Las Dalias and Es Canar hippy markets are great for clothes, bags, jewellery and the like, while the Sunday market in San Juan is all about organic produce and artisan crafts.
For high-end boutiques, Ibiza Town is where it's at and Santa Gertrudis and the road from Ibiza Town to Santa Eulalia are best for furniture and homeware.
11. Gorge yourself on fresh seafood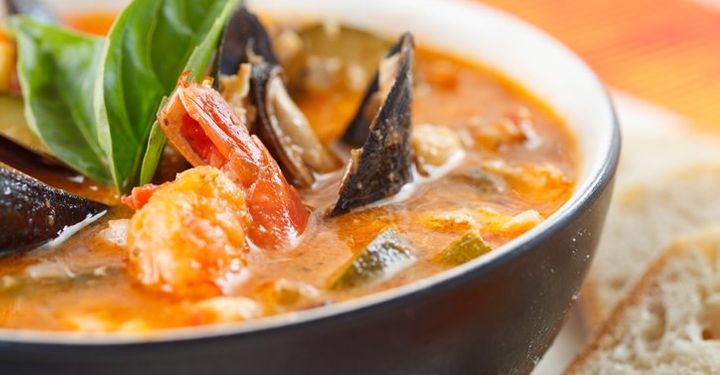 While paella lovers should head to Cala de Bou's Can Pujol for one of the best on the island, those looking for a true taste of Ibiza are advised to book in advance at El Bigote (+34 650 79 76 33). Located on the tiny and incredibly picturesque Cala Mastella, it's rumoured to be so popular that the King of Spain was turned away because he didn't have a reservation. The only dish they serve is bullit de peix (fish cooked in saffron with potatoes), an island delicacy.
Have a comment or question about this article? You can contact us on Twitter or Facebook.