How to do the Greek islands on a budget
Updated March 19, 2023
Published January 29, 2018
By Robin Gauldie

Greece has thousands of islands. Some, like tiny Kastellorizo, are no more than dots on the map while Crete, the biggest, is around 260km (160 miles) long. In between, there's something to please everyone and fit most budgets.
Summer and clear blue water are Greece's big crowd-pleasers, along with relics of lost civilisations such as Knossos on Crete, medieval fortresses such as Rhodes' Old Town, and dazzlingly pretty villages on isles like Santorini and Mykonos. And, of course, there are legendary party spots such as Kavos on Corfu, Faliraki on Rhodes and Malia in Crete.
If you're tempted to try a slice of island life, here's where to stay and what to eat and see on a budget.


Where to stay on a budget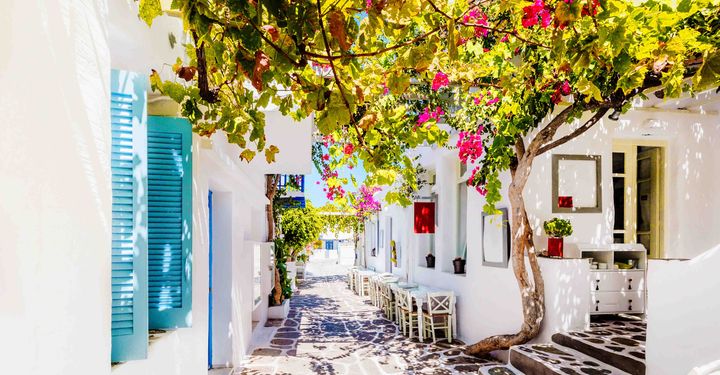 Beautiful as they are, Mykonos and Santorini are the most expensive spots on the Greek island map. You'll find cheaper places to stay elsewhere in the Cyclades, on isles such as Naxos, Amorgos and Paros. Like their posh neighbours, they have dazzlingly pretty villages of whitewashed houses, blue-domed churches and long sandy beaches.
But don't rule out the big, popular islands. You'll find bargains on Corfu, Crete and Rhodes if you're prepared to seek them out. On Crete, go beyond the big north coast resorts to spots such as Paleochora, Sitia, Zakros and Ierapetra. On Corfu, Agios Stefanos and Agios Georgios, on the northeast coast, offer better deals than the crowded west coast resorts. On Rhodes, you'll find well-priced rooms near the southern tip of the island at spots such as Hohlakas, Plimiri and Lahania.


What to eat on a budget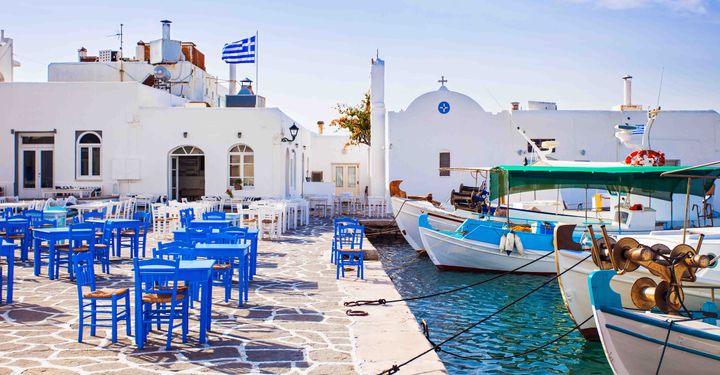 Eating seafood beside a Greek island harbour is one of those must-do experiences. Sadly, it's also one of the priciest. At quayside restaurants in places such as Chania, Rethymnon or Skiathos, you'll pay through the nose for the location. Look for eateries are few blocks inland – especially mezedopoleio (mezze restaurants) – where you can order one or two little dishes at a time to avoid over-ordering.
If you must eat seafood, squid, marides (whitebait) and kolios (mackerel) are cheaper options, while astakos (langouste) or barbounia (red mullet) are budget-busters.
Self-catering holidays in the Greek islands are more fun – and a lot cheaper – when you shop with the locals. Bigger towns such as Chania, in western Crete, have great municipal markets where you can buy locally-grown fruit and veg, cheeses and dozens of different kinds of olive. The best bargains are in the seafood section, where you'll find fish that don't appear on the over-priced menus at most harbour-side restaurants.


What to do on a budget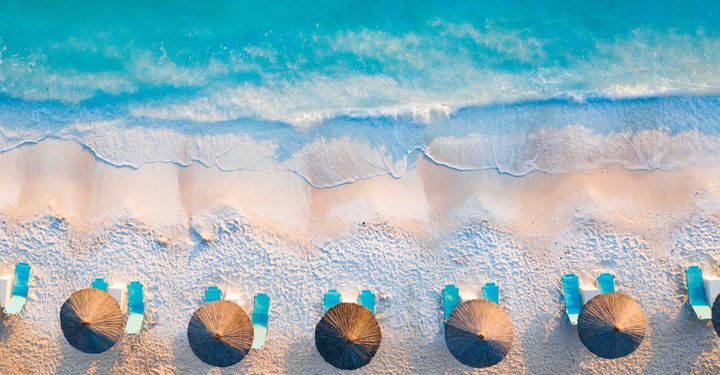 Your best bets for soft golden sand include Thassos, in the northern Aegean, Skiathos, in the Sporades, and Crete's north coast, where even in high season you can find a stretch of shore to call your own.
Access to all Greek island beaches is free. On must-see strands such as Koukounaries on Skiathos, Limenaria on Thassos, and Crete's famous Elafonissi beach, you can expect to pay around €10 per day for two sun-loungers and an umbrella. Is it worth it? Not unless you plan to spend the entire day on the beach. You can save pennies by bringing your own umbrella, staying by your hotel pool – or by seeking out a beach taverna that offers free sun-loungers as long as you buy a drink or two.
Admission to major museums including the Heraklion Archaeological Museum in Crete and to top archaeological sites such as ancient Knossos, the Asklepion and Castle of the Knights on Kos, and other sights controlled by the Ministry of Culture is free on the last weekend in September and on March 6, April 18, May 18, October 28, and every first Sunday of the month between November 1 and March 31.


Insider tips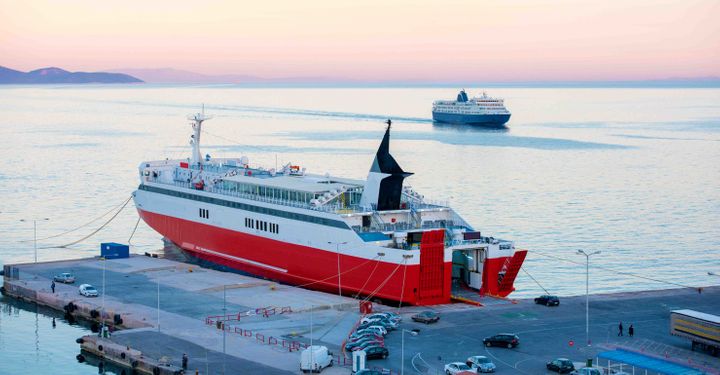 Don't buy wine by the bottle in shops or restaurants. Instead, order local wines apó to varéli (from the barrel), served by the litre or half-litre in metal jugs. Quality (and alcohol content) vary, but there are some happy surprises on islands such as Ikaria and Samos, famed for their wines since ancient times.
August 15 is a big national holiday, when hordes of Greeks living in Athens and abroad flock back to their ancestral islands for big family get-togethers. If you're lucky enough to find a room, a flight or a ferry that weekend or several days either side of it, you'll pay through the nose.
Plan an island-hop, find the best ferry fares (try www.aferry.com or www.gtp.gr), and book your tickets before you leave the UK.


Have a comment or question about this article? You can contact us on Twitter or Facebook.