September 8, 2023
Tear yourself away, if you can, from those golden sands and hotel pools to discover a whole world of sights and adventures within easy reach of Antalya's resorts.
From rafting on whitewater rapids and snorkelling around the shores of desert islands to powering over rugged terrain by jeep or discovering mighty Roman amphitheatres where gladiators battled, there's plenty to take your breath away.
A hire car will let you explore ancient ruins and areas of natural beauty independently, but tour companies offer escorted day trips with pick-ups from your hotel. Whichever way you decide to get there, here's eight brilliant days out from Antalya.


1. Go wild in Antalya's own grand canyon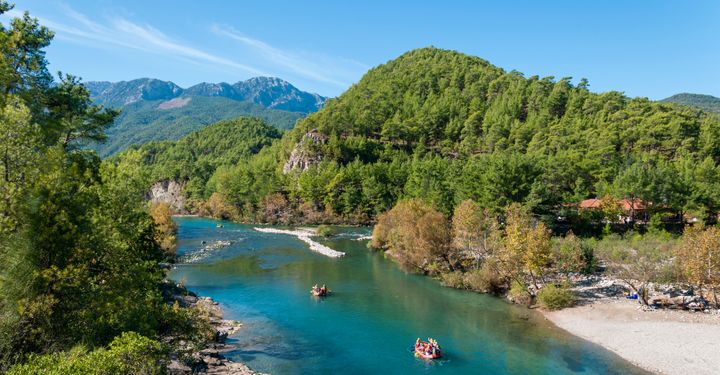 Head for the hills of Köprülü Kanyon Milli Parkı* for a day of whitewater thrills on a 14km (8 miles), jade-green torrent that plunges between limestone crags.
This pocket wilderness is only 91km (57 miles) from the glitzy bustle of Antalya and its beaches, but it feels like a different world, and in high summer it's a pleasantly cool escape from the heat of the sun.
Fast-paced but family-friendly (it's not too scary for kids), the raft float ends with a river dip and lunch of fresh-caught trout in a riverside restaurant.


2. Explore the splendour of Aspendos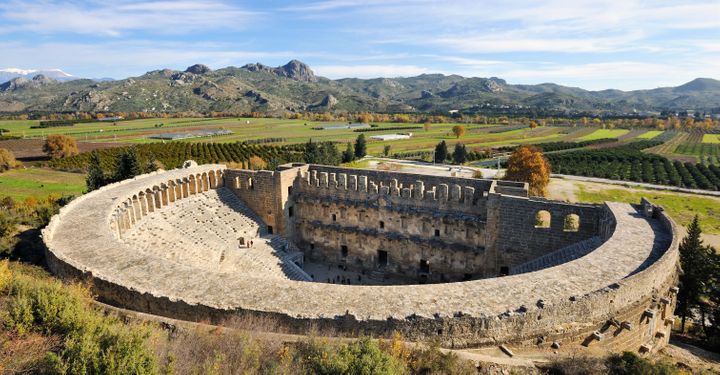 Wonders of the ancient world are scattered all over the fields and hillsides around Antalya. Rent a car to explore one of the best, Aspendos, with its perfectly preserved 12,000-seat Roman theatre – still used in summer for ballet and opera performances.
Then, explore more Roman temples, monuments and an even vaster amphitheatre in the lively old harbour town of Side, around an hour's drive east of Antalya. A lively bazaar area for shopping and a choice of laidback grill restaurants make the trip even more worth it.


3. Ride the Teleferik to Mount Olympos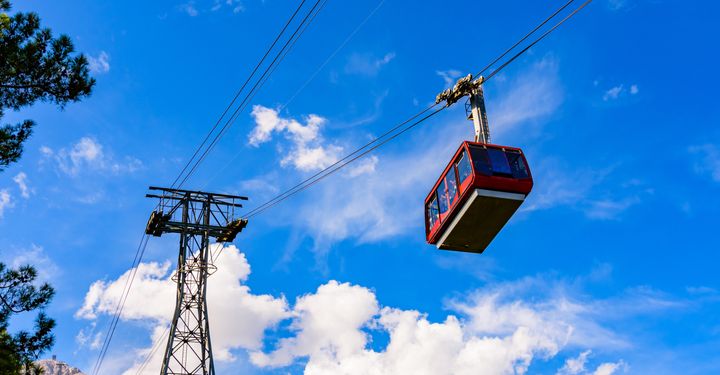 The ancient Greeks liked to name the nearest mighty peak they could see after the original home of their deities, so there are mountains dubbed Olympos scattered all over the hinterlands of the Aegean. In the heart of the Beydağları Coastal National Park, Antalya's – also known as Mount Tahtali – is a breathtaking 2,356m (7,759ft) tall.
Happily, there's an effortless way to get to the top. The Olympos Cable Car zooms you up from its base station around 30 miles from Antalya to the summit. The views are fantastic, but wrap up warm if you go in spring or early summer – it may be hot on the beach, but there's snow on the peaks until May. For the truly daring, there's the option of floating back down with a tandem hang-glider flight.


4. Sail to Suluada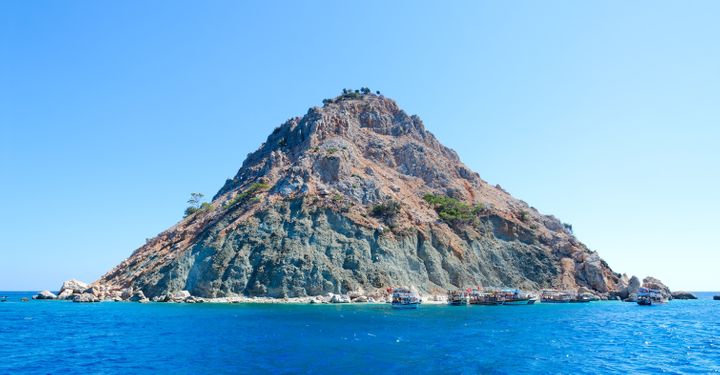 You may think you're in the Seychelles or the Maldives when your boat arrives at Suluada, a rocky desert island surrounded by clear azure water – all it needs is a palm tree or two to make the illusion complete.
A flotilla of gulets sails daily in summer from Adrasan, (90 minutes south of Antalya by road), with pick-ups from hotels in Antalya and Kemer. The boat trip takes around 45 minutes and with a bit of luck you'll spot dolphins and loggerhead turtles on the way. Tours* include a kebab-laden barbecue lunch on board.


5. Take a champagne cruise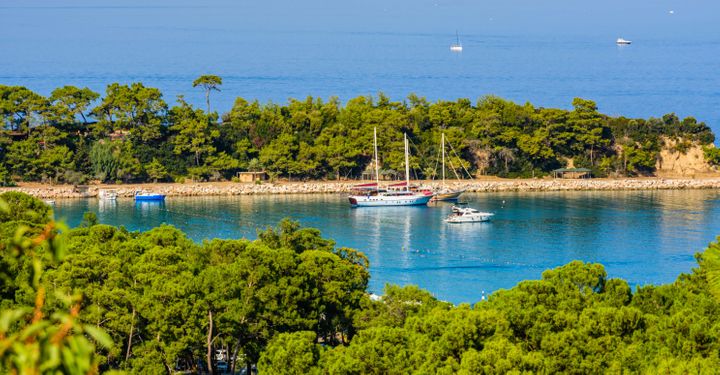 Boat trips to Suluada are cheerfully budget-friendly, but you won't be alone on the island's tiny beaches. To get away from the crowds, splash out on a private yacht cruise on a sleek Italian-built speedboat to discover the secret bays and coves.
EverFree Yachts offers half-day, full-day and longer cruises from Kemer (with transfers from Antalya) as well as VIP sunset excursions with champagne and lobster dinner included.


6. Jump into a jeep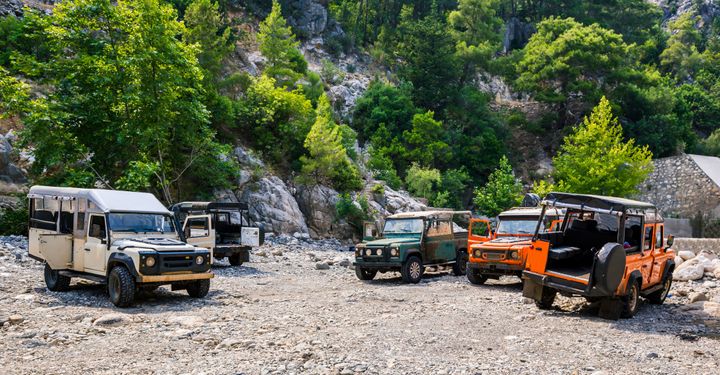 Join a 'jeep safari'* convoy. The open-topped four-wheel-drive vehicles you'll ride in are Land Rovers, not Jeeps as advertised, but who cares? It's still a full day of big fun as you bash along dusty back roads into the Taurus Mountains, take a break in a traditional village café, venture off-road on forest trails and pause to plunge into refreshingly chilly waterfall pools.
These small group tours are limited to no more than four vehicles and take around eight hours, with pick-up from many Antalya hotels and English-speaking guides.


7. Discover Antalya's Atlantis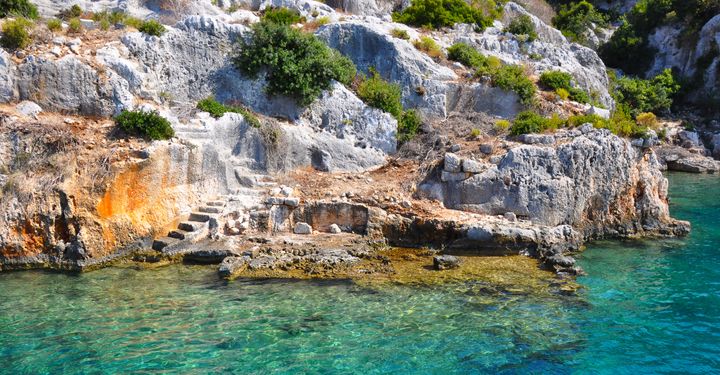 Not all the Antalya region's ancient wonders are above ground. Take a day trip to Demre to discover the sunken ancient city of Kekova by glass-bottom boat or kayak.
It's a protected archaeological site, so you can't swim or snorkel, but cruises pause in some of the turquoise bays and coves of the lovely Simena peninsula for swimming and barbecue picnics.
Stop off in Demre on the way back to Antalya to visit the 6th-century church of St. Nicholas of Myra, the local lad born nearby who went on to become more famous as Santa Claus, and explore the colossal Roman-era theatre and rock-cut tombs of the ancient city of Myra.


8. Tee off at Belek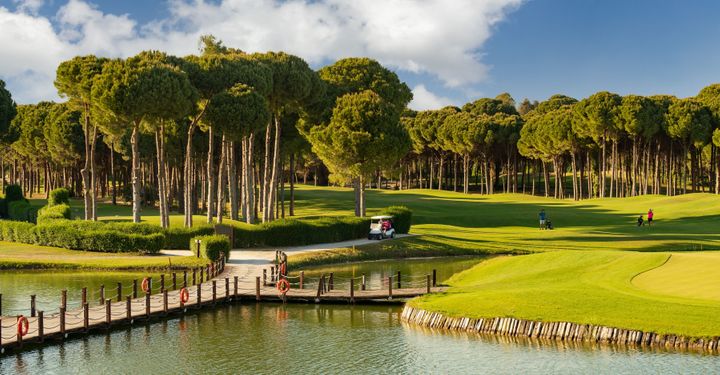 Around 40km (25 miles) east of Antalya, Belek was conceived as an international-standard golf destination to rival Cyprus and the Algarve, with more than a dozen courses lavishly landscaped with manicured greens and water features designed by some of golf's leading names, including David Jones, Nick Faldo, Colin Montgomerie and Bob Hunt.
Most are 18-holers, but the mighty Cullinan Links offers a challenging 36 holes stretching over 9,308m. With less time available, there's the nine-hole Gloria Verde. Tour agencies such as Bilyana offer packages including transfers to and from your hotel, and non-golfing partners will find watersports, restaurants and beach bars nearby on one of the best beaches in the region.


* If a link has an * by it, that means it is an affiliated link. If you use these links, we may earn a small commission when you make a purchase through links on our site at no additional cost to you. For more details on how we make money at TravelSupermarket, visit our About Us page.

Have a comment or question about this article? You can contact us on Twitter or Facebook.