Updated May 24, 2023
Published April 7, 2021
From the blue bays of the Lycian coast and the golden sands of the 'Turkish Riviera' to the bustle of Istanbul's bazaars, Turkey charms sun-worshippers, foodies and clubbers.
But there's so much more to Turkey than beaches, shopping and city lights. Its hinterland, dotted with the relics of vanished empires, stretches almost 2,000km (1,300 miles) from the Aegean to the slopes of Mount Ararat, embracing mighty mountains, inland seas, rolling plains and deep river valleys. Here's where to find the best of it.


Go island hopping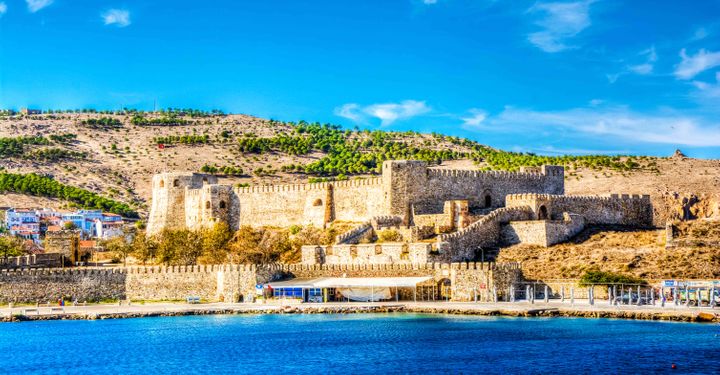 You might suspect that Istanbullular want to keep the Aegean isles of Gökçeada and Bozcaada to themselves. We can't blame them.
Gökçeada, larger of the pair, has sandy beaches and bright blue waters. An underwater reserve makes it a favourite with divers, and surfers like the waves at Aydincik beach. Bozcaada is known for its vineyards and seafood, and in its one small village, you may feel as if you're over the water in Greece – not surprising, since the island was Greek until 1923.
Both islands have a choice of small boutique hotels, guesthouses and campsites with bungalows. You can fly to Gökçeada from Istanbul, or hop on a ferry to either island from Çanakkale.


Delve into a spooky water world beneath Istanbul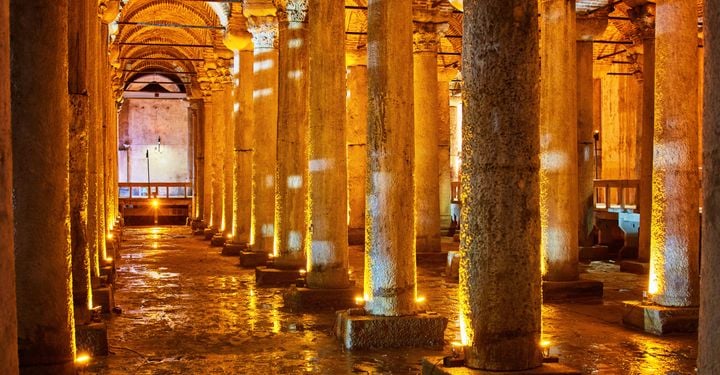 Hidden beneath Sultanahmet – Istanbul's busiest tourism district – the man-made cavern of the Basilica Cistern (Yerebatan Sarnici) is easily missed if you don't know it's there.
Built almost 1,500 years ago to provide water for the Emperor Justinian's great palace, this vast underground reservoir held more than 13 million gallons. Hundreds of stone columns support its vaulted roof, and the echoing sound of dripping water is everywhere.
The emperors moved to new digs at Blachernae in the 13th century, and the cistern was abandoned and forgotten – except by local people, who drew water from it and fished for the albino carp that lived in its depths for several centuries. Wooden walkways let you explore this watery labyrinth while keeping your feet dry.


Wander ancient cities of the Menderes Delta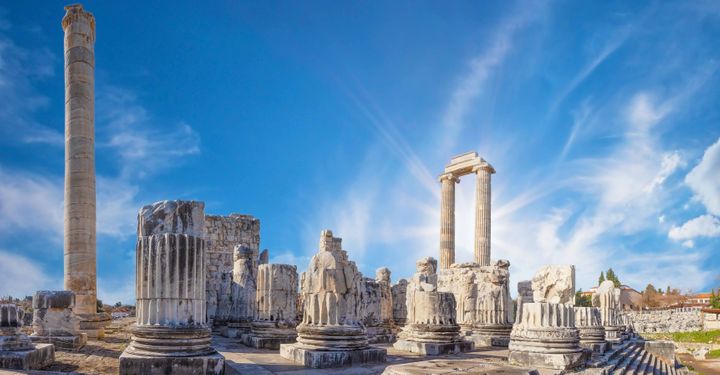 Two of the 'seven wonders' of the ancient world are in Turkey, but for many, they're both a bit of an anti-climax. Instead, hire a car to discover the dramatic ruins of little-visited ancient cities within a couple of hours from the beaches of Bodrum, Altinkum or Marmaris. They lie scattered around the Menderes Delta National Park, a miles-wide spread of watermelon fields, fig and lemon groves and cotton plantations.
Tortoises, hoopoes and lizards are often your only companions as you wander the remains of Priene, where white temple columns rise among pine woods high above the valley, or scramble over the tiers of the 15,000 seat theatre at Miletus, built in the 1st century AD.
The jewel in the regent's diadem is Aphrodisias, a sprawl of ruined Roman and Byzantine temples, theatres and triumphal arches. However, if you're looking for a taste of antiquity closer to the seaside, try the impressive Temple of Apollo at Didyma (modern-day Didim) built by Alexander the Great in around 350 BC – it's at Yeni Hisar, around 7km (4.4 miles) from Altinkum and its beach.


Lose the Istanbul blues – go green in Bursa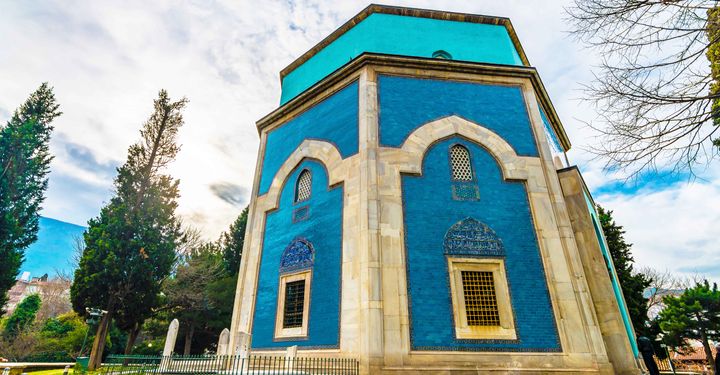 Istanbul has its famous Blue Mosque. Bursa – 150km (100 miles) south of Turkey's sprawling megalopolis - has its Green Mosque, built for Sultan Mehmet I. It's a polychrome marvel, covered with emerald and turquoise tiles. The sultan, who died in 1421, is buried nearby in the equally colourful Green Tomb.
Bursa's 15th-century market area is a labyrinth of bazaar streets including the fascinating Koza Han silk bazaar. If you're feeling energetic you can explore the cool woodlands of the Uludağ National Park, surrounding the 2,543m (8340ft) summit of Uludag. If you're feeling lazier, ride the teleferik (cable car) from the outskirts of Bursa to the Sarialan viewpoint, near the top.


Find a mystical flame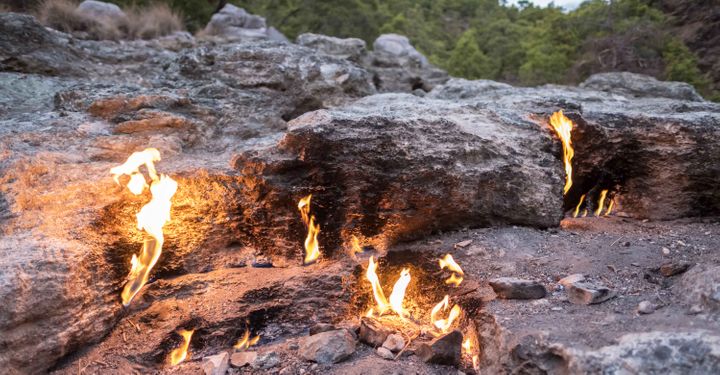 Mysterious flames rise from fissures in the rocks of Yanartaş, an hour's walk from Cirali in the province of Antalya.
Ancient Greek sailors believed they were the burning breath of the monstrous chimaera, a creature part lion, part goat and part snake. These eternal fires – fed by natural gas leaking from deep below – probably burned more brightly long ago. They're almost invisible in daylight, but go after dark (take a torch, as the path is mostly unlit) and they're an eerie sight.


Discover the Black Sea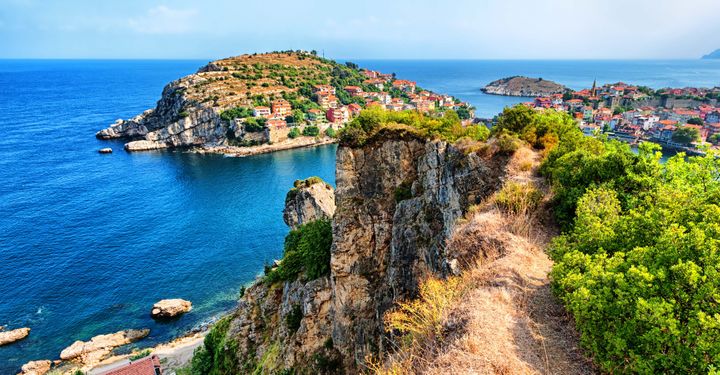 Think of Turkey and you think of the brilliant blue water and golden sands of the Aegean and Mediterranean coasts. But, head east and you'll discover darker waters and greener hills.
Along the shores of the Kara Deniz (Black Sea), misty mountains cloaked in walnut, hazelnut and cherry trees loom. Valleys carved by deep rivers are dotted with picturesque towns like Safranbolu, full of the handsome old homes of merchants who grew wealthy from trade in saffron, the precious pollen of the crocuses flower are still cultivated locally – when in flower, they're a fabulous Instagram shot. Centuries-old monasteries, relics of the last Christian empire in Asia Minor, cling to cliffs above Trabzon, and the Kackar mountains, stretching towards the Georgian border, offer white-water rafting, climbing and mountain biking.
You can fly direct to Trabzon or Samsun, the region's two big cities, from Istanbul and Ankara.


An inland sea, swimming cats, and the search for Noah's Ark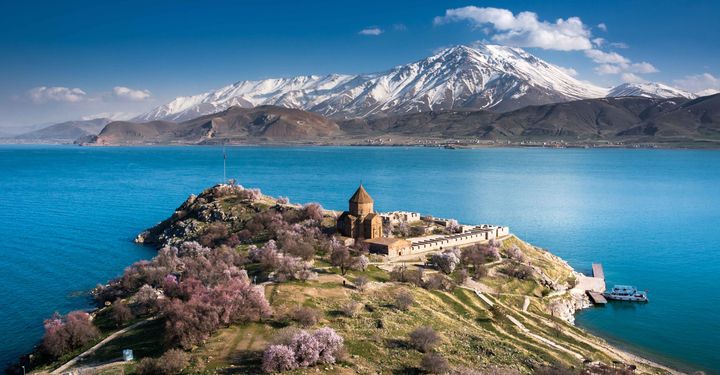 Turkey's inland sea, Lake Van, is almost 120km (75 miles) across. It's ultra-saline, so its shallows are a white ring of brine around bluer depths.
About 3km (2 miles) from the south shore, Akdamar Adasi (Ahtamar Island) is the site of the 1,200-year-old Armenian Cathedral of the Holy Cross, adorned with unique carvings showing Biblical scenes. The city of Van, on the eastern shore of the lake, is dotted with relics of Urartu – one of the world's oldest civilisations. Among the ruins, look out for the unique Van cats, which – like reincarnations of David Bowie – have different-coloured eyes (one green and one blue). They also like swimming.
You can fly to Van from Istanbul, Ankara, Izmir and most major Turkish cities.


Discover ancient Troy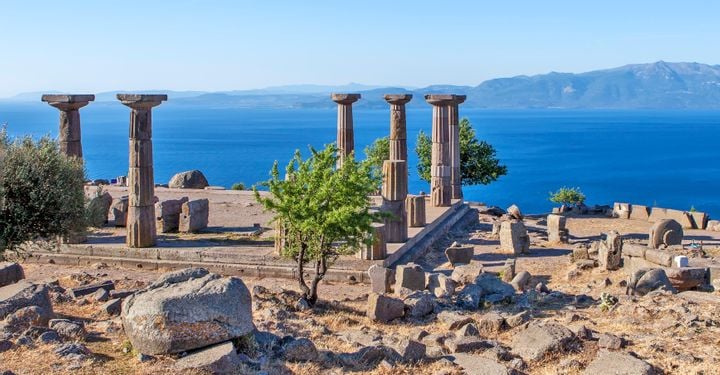 Follow in tracks of the granddaddy of 19th-century tomb raiders to find the remains of the incredible city of Troy. The German Heinrich Schliemman began digging in the 1860s to reveal that the scene of Homer's epic tales of the Trojan War was more than a myth. Since then, archaeologists have unearthed ancient settlements built one atop another over more than 4,000 years.
Now, you can roam around the tumbledown walls of temples and theatres, pose for a selfie with the kitsch modern reconstruction of the famed Trojan Horse, then visit the new museum for insight into Troy's past. Turks hope it will one day house the fabulous Trojan treasures that Schliemann whisked off to Berlin.


Go beachcombing at Patara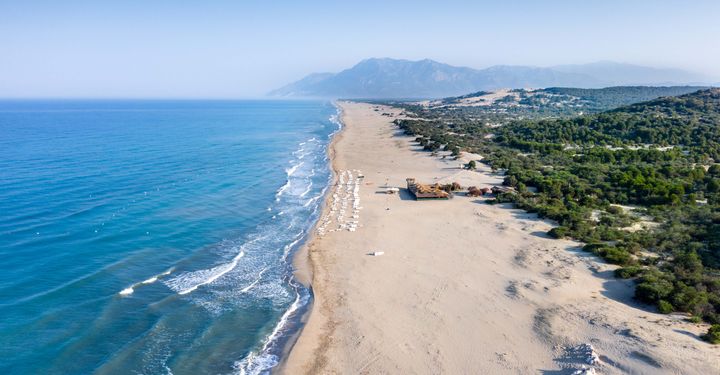 If you like solitude and sand between your toes, you'll fall in love with Turkey's longest sandy beach – so slap on the sunscreen and head for Patara, between Kalkan and Olu Deniz.
Patara is about 20km (almost 12 miles) long. It's part of a national park, so apart from a single small café-restaurants where you can rent sun-loungers and umbrellas, it's completely undeveloped and blissfully free from jet-skis and speedboats.
As well as its fabulously clear water and soft yellow sands – where endangered loggerhead turtles nest – it has a spot of ancient heritage, in the shape of a half-buried, half-drowned ancient city where you can walk around a Lycian necropolis, an early Christian basilica and Roman era arches.


Have a comment or question about this article? You can contact us on Twitter or Facebook.