Updated May 18, 2023
Published January 13, 2021
With their clear waters, golden sands, friendly seaside restaurants and throbbing nightlife, Turkey's best resorts are beguiling. But this vast and vibrant country has so many more experiences that simply must be ticked off your bucket list – and will keep you coming back for another big slice of Turkey.
1. Sail into the blue in a gulet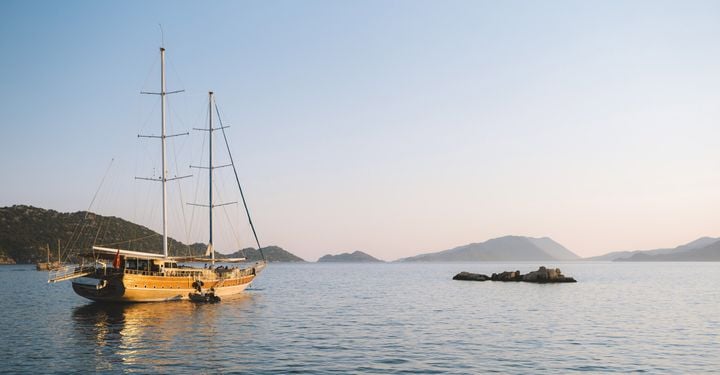 A gulet cruise along the Mediterranean coast is one for the bucket list. In the 1920s, Turkish author Cevat Sakir Kabaagacli took a trip aboard one of the wooden trading schooners that plied their trade along the Mediterranean coast and documented the experience. His travelogue inspired many to follow in his wake, and Mavi Yolculuk 'Blue Voyage' gulet cruises now come in all shapes and sizes, with prices to suit most budgets.
Boats have accommodation in en-suite, twin-berth cabins for between six and twenty-four passengers. You'll pause each day in turquoise bays and on hard-to-reach beaches to swim, snorkel and picnic, and moor at night in picturesque fishing villages. With a group of friends or family, you can also charter a whole gulet to yourselves, complete with skipper, crew and cook. Bodrum, Marmaris and Demre are the main start/finish harbours, so Dalaman is the handiest airport.
2. Marvel at Ottoman treasures in Istanbul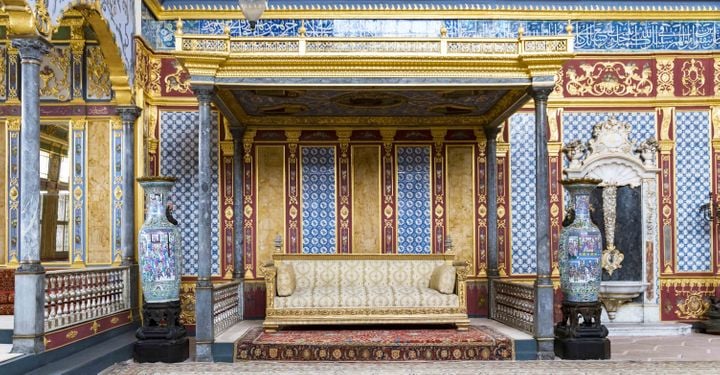 They say diamonds are a girl's best friend – but the way to the sultan's heart was paved with emeralds. And the bigger the better.
The halls of Topkapi, home to generations of sultans (and their many wives and concubines), are crammed with a glittering collection of weaponry, including jewel-encrusted and damascened daggers, and muskets and pistols inlaid with gold and ivory. Pride of place goes to the famed Topkapi Dagger, set with huge emeralds and prized by the Ottomans because green is the symbolic colour of Islam. Holy relics include the cloak of the Prophet Mohammed, kept in a golden casket, and the mummified hand of St John the Baptist in its jewelled reliquary.
For a glimpse into the secret world of the sultans' vast retinue of slave-wives, visit the harem. Here, take time to chill in the tranquil gardens and courtyards, where green parakeets flit among palms and cypresses.
3. Paraglide in Olu Deniz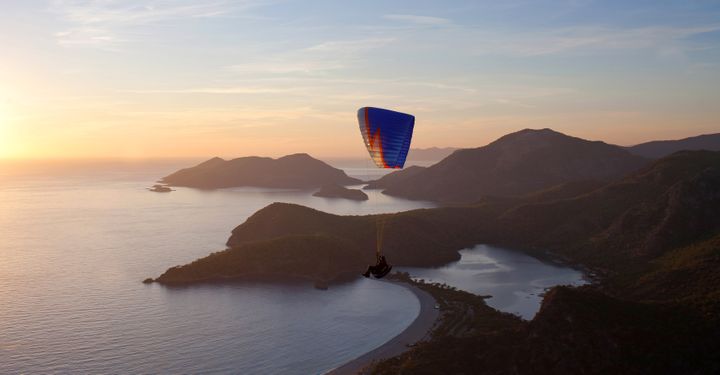 The radiant blue lagoon at Olu Deniz is one of Turkey's tourism icons – and its best seen from high above. For an eagle's-eye view, strap on a paraglider for a tandem flight.
Don't have nerves of steel? Happily, you don't have to plummet off a cliff edge at the start of your flight. Ask your instructor to take a few running steps, then your rain-coloured wing lifts you upward before beginning a spiral descent to sea level, where after around 45 minutes you touch down gently on Olu Deniz's seafront boulevard.
Paraglide operators such as Skysports offer tandem flights with qualified pilots and transfers from Olu Deniz and Hisaronu. Insurance is usually included, but it's best to check with your own provider to make sure your travel insurance includes activities such as paragliding.
4. Hike the Lycian Way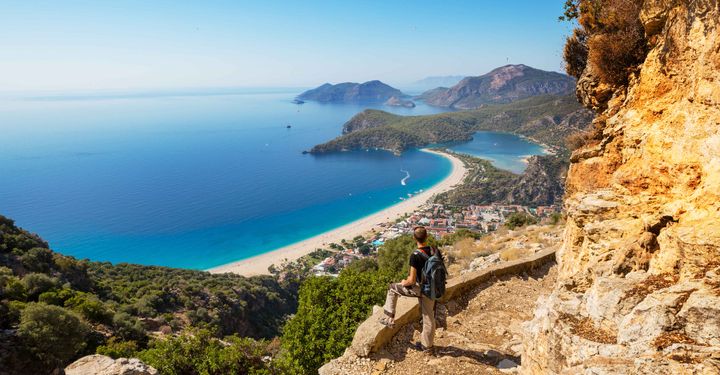 Boots on! You need to be seriously fit to complete this journey in one go – and have at least a month to spare. The 500km (300 miles) Lycian Way leads you through thick pine forests, deep canyons and over high mountain ridges on its way between Fethiye and Antalya, rising from sea level to the 2,373m (7,792ft) summit of Tahtali Dagi (Lycian Olympus).
You don't have to do it the hard way, either. There are fabulous but quite easy stretches with plenty of places to stop off for a swim or overnight stops in pretty villages such as Kas. Several operators offer small group escorted packages, with a vehicle to transfer your luggage.
5. Float above fairyland Cappadocia in a hot air balloon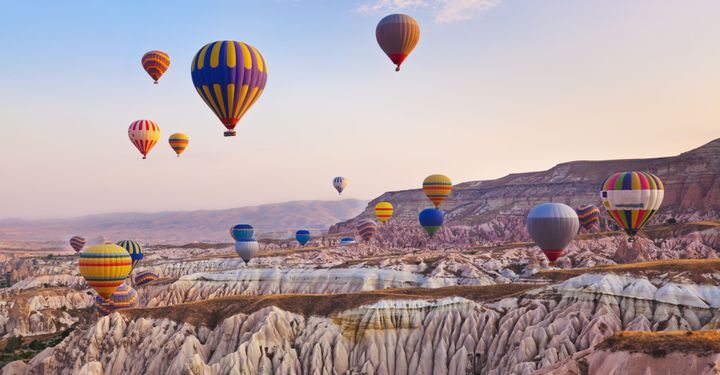 For once, it's worth setting your alarm clock – even if you're on holiday. Your hot-air balloon takes off at dawn.
Cappadocia is the world's hot air ballooning capital, and every summer morning dozens of rainbow coloured globes lift off from Goreme (around 540km east of Antalya) to float silently over one of the world's weirdest landscapes. The 'fairy chimneys' of the Pasabagi Valley are spires of soft volcanic rock that have been carved into unnatural-seeming shapes by thousands of years of wind and rain. Many of them are pockmarked with caves carved into the soft rock by early inhabitants of the region.
Back on terra firma – after a celebratory glass of bubbly – you can discover more about the region's history at the amazing Goreme Open-Air Museum, where Byzantine Christians carved secret churches out of the rock and decorated them with vivid frescoes.
6. Wallow in glorious mud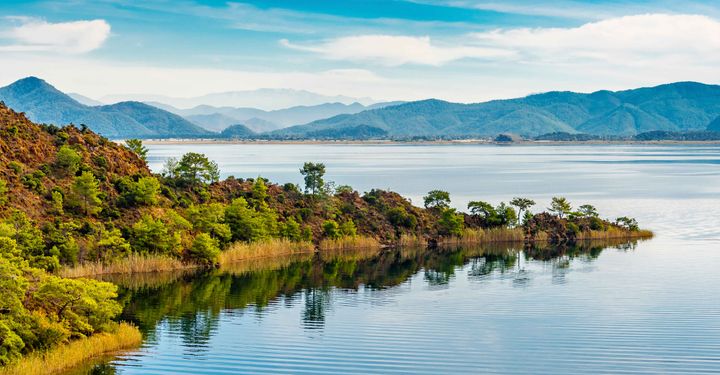 Get down and dirty at the Sultaniye Kaplicalari hot springs on the shores of Lake Koycegiz. Not far upriver from Dalyan, the thermal springs bubble through lakeside silt to create natural cauldrons of warm, sticky brown goo. The mineral-rich mud is said to help all manner of ills, from skin conditions to arthritis. Slather it all over, let it dry, then shower it off and go for a dip in the outdoor thermal pool or a swim in the cool green waters of the lake.
For a truly unforgettable experience, treat yourself to a fish spa, where shoals of tiny minnows nibble away the dead skin and callouses from your feet and legs. Once you've got over the tickling, it's a surprisingly refreshing experience.
7. Haggle in Istanbul's markets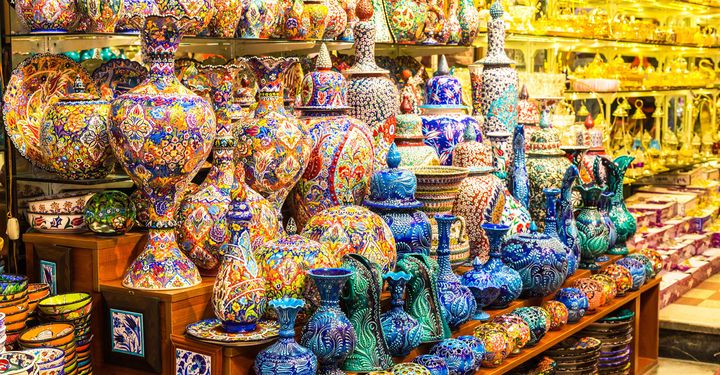 You can expect to get lost in Istanbul's Kapali Carsi (Grand Bazaar) – almost every visitor does. It's a centuries-old covered maze, crammed with artisans' workshops and small stores selling colourful hand-made carpets and rugs, gold and silver jewellery, antiques and leatherwear. Merchants eagerly beckon into their shops, and you'll be offered endless glasses of black tea. Fortunately, there are plenty of WCs on hand, as well as a dozen cafés and restaurants.
The scent of herbs and spices fills the air at the smaller Misir Carsisi (Spice Bazaar), where stalls are heaped with sacks of bright yellow turmeric, saffron, bright red chilli powder and dozens more exotic flavourings, nuts, dried fruit and nuts. There's a whole lane devoted to more kinds of Turkish delight than you ever knew existed.
8. Get steamy in a traditional hammam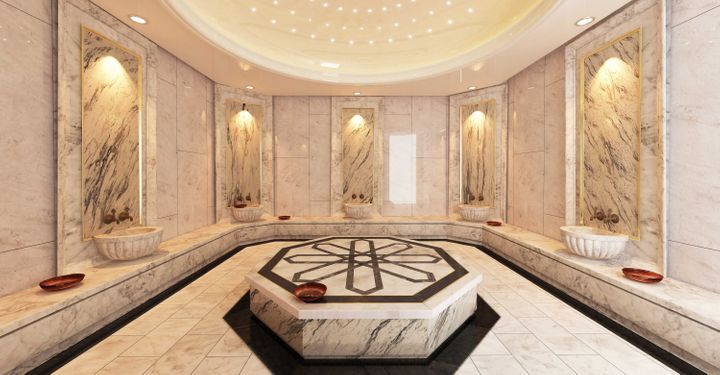 Feeling stiff and sore after a long flight and a day tramping around the sights, or a bit hung over after a hard night's clubbing? A couple of hours in a hammam will sort you out.
You'll find traditional hammams in the historic centres of cities such as Antalya, Bodrum and Izmir, and more modern versions in most resorts. But for the full traditional experience, visit one of the venerable hammams of Istanbul. In establishments such as the Ayasofya Hurrem Sultan Hamam, your treatment starts with 15 minutes in a dry sauna, then another spell in a steam bath to open the pores. Next, your massage therapist scrubs you down with a coarse mitt called a kese before slathering you with sweet-smelling foam. Then they pummel the living daylights out of you. When that's done, chill for a while with glass of tea in a cool chamber called in the 'salt room', then re-join the outside world feeling cleaner and fresher than you've ever felt in your life.
Most Turks prefer to enjoy their hammam visit in the nude, but shy foreigners will be offer a small pestamal towel to cover their bits. There are strictly separate rooms for men and women.
9. Watch the sunrise over Nemrut Dagi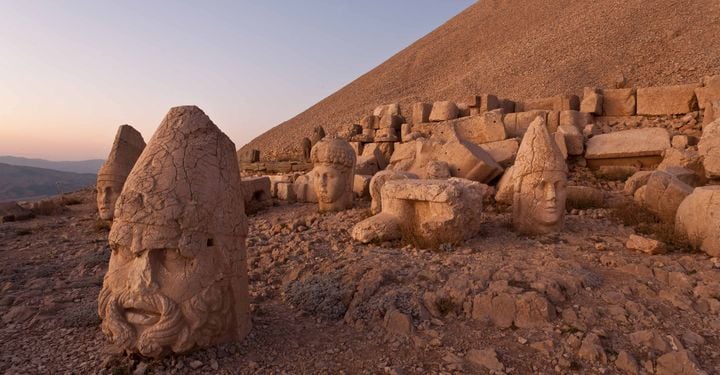 It's a sight that impressed even the legendary Indiana Jones. From the 2,134m (7,001ft) summit of Nemrut Dagi (Mount Nemrut), giant stone heads gaze out over the rugged Taurus Mountains.
Aim to arrive at sunrise for the most spectacular view of the scattered heads, which are all that remains of a grandiose temple complex built around 2,100 years ago by Antiochus, ruler of the long-vanished Commagene kingdom. The heads are around 2-3m (6-10ft) high and once crowned colossal sandstone figures representing Zeus, Apollo and other deities, and Antiochus himself. There are hotels in Adiyaman, around 70km (45 miles) from Nemrut Dagi, and smaller guesthouses in Kahta, about 40km (25 miles) from the mountain. You can drive to within 800m (about half a mile) of the summit.


Have a comment or question about this article? You can contact us on Twitter or Facebook.