Where to go in Turkey – for every type of traveller
Updated September 9, 2020
(Published August 5, 2019)

Turkey has something for everyone, whether you're an adrenaline junkie hoping to hang ten, or a culture vulture keen to explore some of the world's most important historical sites. If you're planning a trip, here's where you should consider.


Best for couples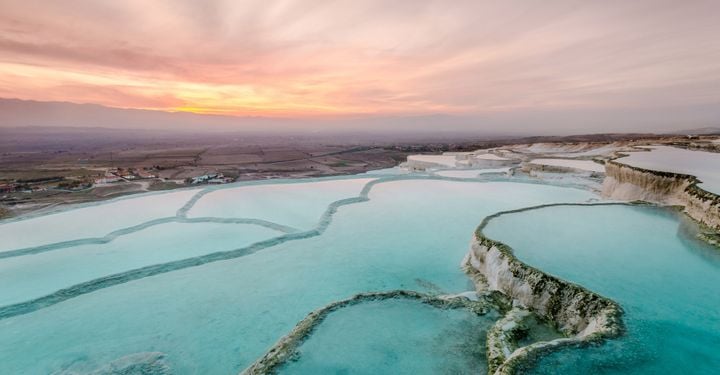 Turkey's charms can seduce even the hardest of hearts. Antalya, on the Turkish Riviera, is one of the most popular honeymoon destinations in the country, thanks to spectacular beaches and gorgeous hotels. Wander hand-in-hand past the ancient harbour before shopping for trinkets at the sprawling bazaar in Kaleiçi, the old town.
The southern Gulf of Fethiye, is another great spot. Famous for its turquoise waters and forested shoreline, this rural paradise feels fabulously remote. A day-long boat tour is a fantastic way to soak up its best bits, including Butterfly Valley, a wildlife-filled coastal gorge accessible by sea.
Finally, consider a visit to Pamukkale, in western Turkey. The town is known for its mineral-rich thermal waters and white travertine terraces, and there are several spots where you and your loved one can enjoy a steamy soak.


Best for families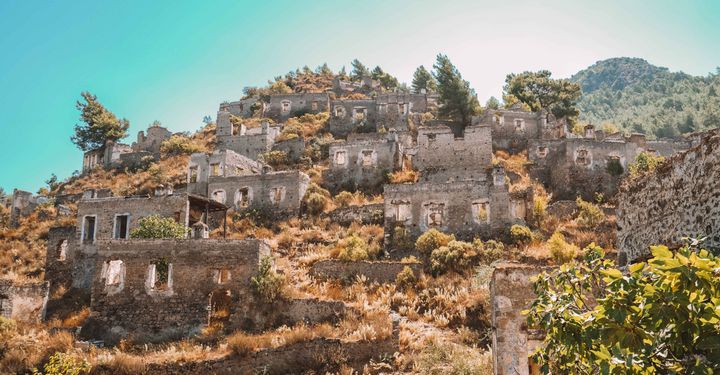 Turkey's string of beachside resorts, stretching from the Aegean to the Mediterranean, make it a classic destination for family travellers. Calm seas, soft sands and plenty of facilities are easy to come by wherever you stay, though the Bodrum Peninsula and Fethiye region are particularly popular.

As for resorts, you've got tons of choice. One family-friendly pick is the Hillside Beach Club at Fethiye, on Turkey's south-western coast. Here, you'll find separate clubs for kids aged between four and ten, and eight and fifteen, and there's also an extensive baby club, complete with a sandpit, water park, baby pool and playground.


Best for adrenaline junkies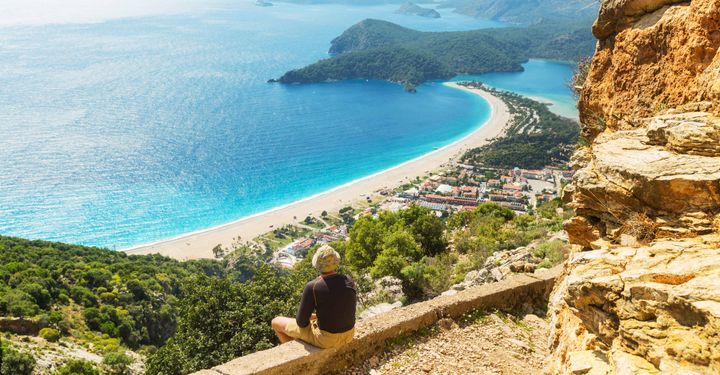 For a different perspective on Turkey, head below the waves. Kas, a coastal resort wedged between Lycia's mountains and the Mediterranean's topaz sea, is especially popular with divers, who come to explore the underwater caves. Alternatively, load up your phone with the soundtrack from Black Beauty and gallop across Cappadocia, famous for its spiralling rock formations (known as fairy chimneys).
Fancy a different kind of saddle? Join the growing number of wannabe Chris Froomes and cycle a chunk of the 540-kilometre Lycian Way, which stretches from Ölü Deniz, near Fethiye, to Geyikbayırı, near Antalya.
If you've got a head for heights, consider scaling Mount Ararat, a 17,000-foot volcanic peak in Turkey's east - but allow five days to do so. Prefer waves over rock? You'll love Alaçatı, on the Çesme Peninsula. It's a popular kite surfing spot, thanks to the warm Aegean waters and consistent winds.


Best for foodies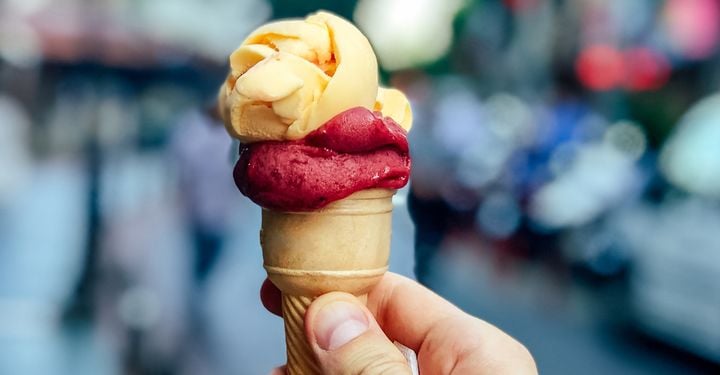 From its wonderfully gooey mastic gum ice-cream to its delicious (and potent) fruit wine, Turkey's got something to tickle all types of taste buds. Şirince, in Izmir province, is a beautiful village surrounded by grapevines and peach orchards. Foodies flock here to sample fruit wine and sip traditional, thick Turkish coffee, served in cups kept warm in trays of sand.
Another foodie favourite is nearby Alaçatı, which has an annual food festival and several write-home-about restaurants, including Asma Yaprağı, Yengeç and Agrilia. Finally, nothing beats a traditional Turkish kebab and some of the best can be found in Tokat in Anatolia, where they're made in traditional clay ovens and doused in garlic.


Best for culture cravers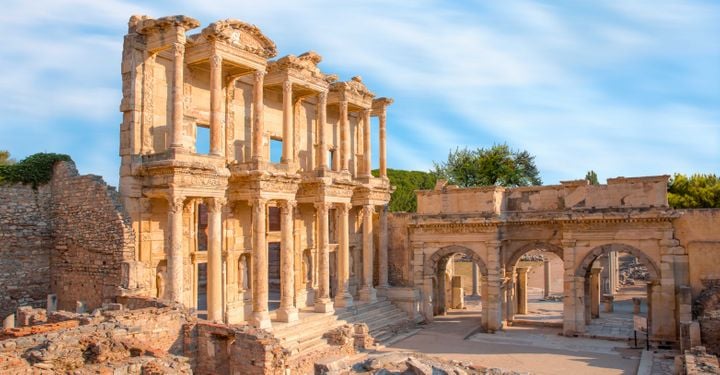 Turkey has more UNESCO World Heritage sites than you can shake a stick at – there's 17, to be precise. Its finest example is Ephesus. Once one of the largest ancient Roman hubs, it's taken a century and a half to excavate, but to give you an idea of its size, archaeologists believe they've only uncovered 20%.
One of Turkey's most-visited spots is the nearby House of Virgin Mary - believed by many to be Mary's final resting place. Hundreds of thousands of tourists and pilgrims visit the tiny, frescoed chapel every year, often writing their wishes and prayers (look closely and you'll see many relate to football scores) on scraps of paper wedged into the stone wishing wall.
But don't forget Turkey's lesser-known cultural sites, such as the UNESCO-listed, 16th-century Selimiye Mosque in western Turkey. It's regarded as the greatest work of Ottoman architect Mimar Sinan.


Best for nature lovers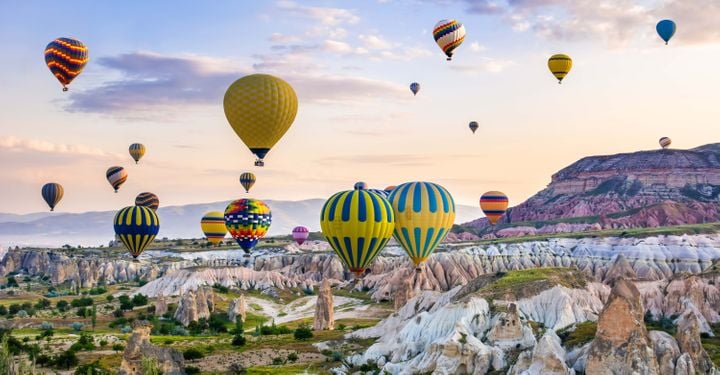 Turkey's 44 national parks incorporate desolate stretches of golden coastline, wildlife-filled mountain ranges and some of the world's most important underwater habitats. Our favourites include Goreme National Park, in the fairy chimney-filled Cappadocia region, and Kackar Mountains National Park, with its soaring peaks and alpine meadows.
The Aegean coastline has several parks, including the wildflower-filled Marmaris National Park (ideal for nature lovers who don't want to venture too far off the beaten track), while the Black Sea's Yedigöller region is a hit with ramblers, who come to hike through the rainbow-hued forests of oak, alder, pine and hazelnut trees.


Best for city slickers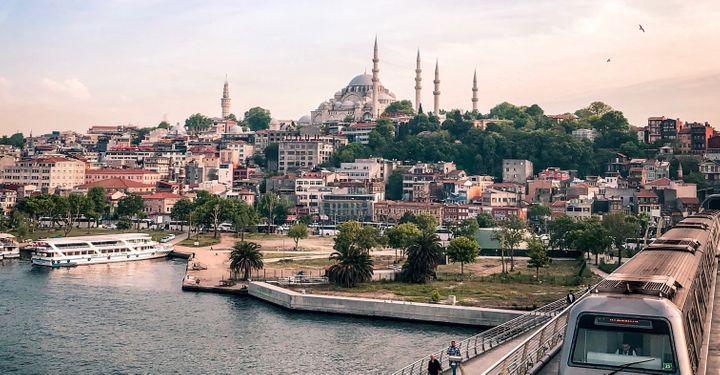 Turkey's beautiful, history-filled second city – and the former final leg of the legendary Silk Road – Istanbul is ripe for exploration. It's old town is utterly enthralling, but many travellers now head to Kadıköy-Moda, an up-and-coming liberal neighbourhood known for its coffee shops and music venues.
We've also got a soft spot for Izmir, which swaddles the topaz-blue waters of the bay it's named after. Fancy splashing some cash? Head to Kemeralti bazaar, but don't forget to haggle. You'll find everything from homeware (including handmade ceramics) and linens to fresh flowers, herbs and ridiculously cute baby bunnies (really). When night falls, head to the Sky Bar, a rooftop watering hole at the Swissôtel Büyük Efes İzmir.


Best for beach bums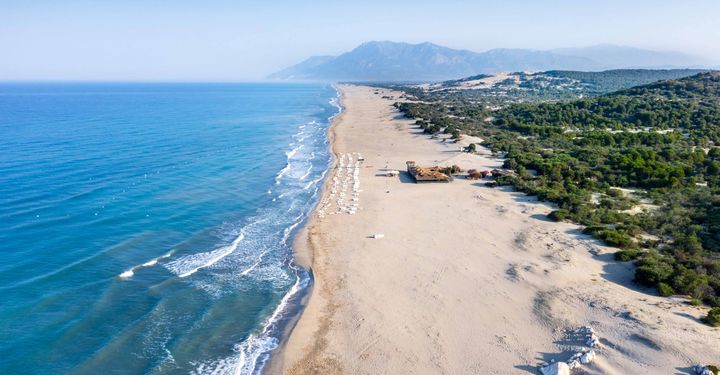 Turkey's got some of the world's most beautiful beaches, so nabbing that all-important sun-lounger will never be hard. Top of your list should be the 12-kilometre-long Patara, Turkey's longest beach. Its shallow water makes it ideal for toe-dippers, and there are some beautiful Roman ruins close to the sand.
Slightly busier are the beaches that line the olive grove-studded Bodrum Peninsula. This area's filled with luxury resorts with their own private beaches, so it's ideal if you're basing yourself in one spot.

We also love Kalkan, on the Mediterranean coast. A tiny Greek fishing village until the 1920s, Kalkan is popular with Turks escaping the country's largest cities, and today, this small, sophisticated beach resort is known for its colourful fishermen's cottages, family-fun restaurants and boutique hotels.


Have a comment or question about this article? You can contact us on Twitter or Facebook.