10 things to do in Cape Verde

October 20, 2017
By Joey Tyson
Fancy a slice of the exotic without the jet lag? Look no further than Cape Verde, a fascinating smattering of islands some 500km off the coast of Senegal.
A melting pot of African and Portuguese culture blessed with white sand beaches and gorgeous blue waters, these islands were never going to stay secret for long. Whether you're into water sports, volcano trekking or just fancy a beach break somewhere sunny, a holiday in Cape Verde is a cracking option.
Direct flights from the UK to the islands of Sal and Boa Vista mean Cape Verde is accessible and easy to reach in just six hours – here are ten things in Cape Verde we think you'd be mad to miss.
Hit the beach
Cape Verde has the kind of beaches that fade off into the horizon in both directions; beaches that are lapped by impossibly clear, wonderfully warm waters that once you're on, you never want to get off. There's a reason the Cape Verde islands have been dubbed the "African Caribbean".
Santa Maria on Sal and Praia de Chaves on Boa Vista, for example, rival anything you'll find over the other side of the Atlantic – these two islands are almost entirely surrounded by stunning sands, so take your pick!
Get your surf on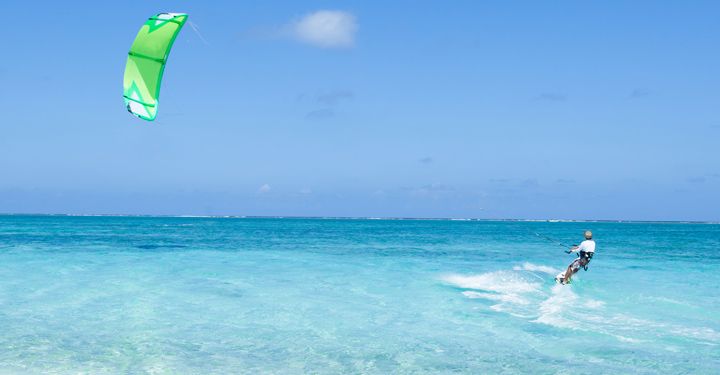 Strong winds whipping in off the Atlantic have made Sal a globally-renowned location for surfing or all kinds. During the winter months, the island is packed with kite and windsurfers, keen to test their skills out in the difficult conditions – it's a hard place to learn, but, as the instructors will tell you, once you can surf here, you can surf anywhere.
There are various operations offering lessons dotted around Santa Maria. If you're after a crash course in kitesurfing, for example, Mitu & Djo Kite School at the aptly-named Kite Beach gives beginners' lessons for around €85.
Quad bike accross Sal's rugged interior

Flying into Sal, you could easily mistake it for Mars – if Mars were surrounded by turquoise waters and white beaches, that is.
Yes, Sal's barren, rocky interior isn't ideal for an afternoon stroll, but it does make it the perfect playground for a little off-road adventure. Quad tours are available all over the island, but your best bet is to book through your hotel or down in Santa Maria.
Gorge on seafood and tropical cocktails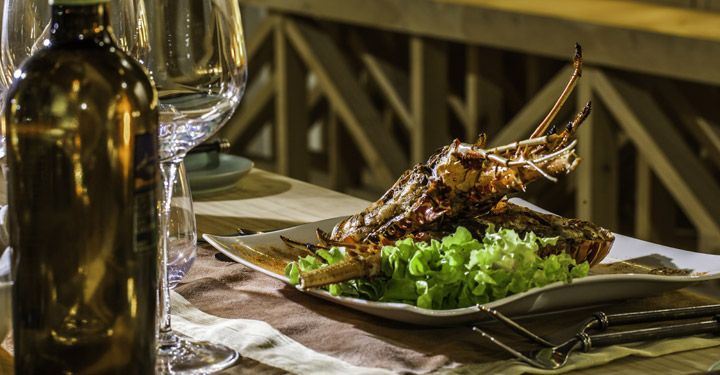 Portuguese and African influences, aided by an almost unlimited source of fresh seafood, has helped create a fresh, flavoursome cuisine. Cachupa (a hearty stew made with fish or pork), peixe do dia grillado (grilled fish of the day) and Lagosta Suada (Lobster, Cape Verde style) are good places to start on any menu.
Wash that down with a bittersweet blast of tropical goodness: a Cape Verdean caipirinha. Instead of cachaça, used in the Brazilian classic, local spirit grogue (pronounced grog) gives the cocktail a powerful punch. Just don't knock too many back; a grogue hangover is not for the faint of heart!
Float in a salt pool
In its colonial heyday, the tiny island of Sal produced salt for large parts of Brazil and West Africa. Nowadays, it only supplies salt to the other Cape Verde islands, but the working salt mine of Pedra Lume offers a glimpse into the last traces of the trade that gave the island its name (Sal is Portuguese for salt, in case you hadn't guessed).
The salt water pools here are so highly concentrated (higher than the Dead Sea) that it's impossible to sink – even if you've been hitting the all-inclusive buffet hard. Entry is €5, and it's an extra euro to shower off before you leave – if you've never been completely covered in salt before, this is one place where we recommend splashing out!
Go island-hopping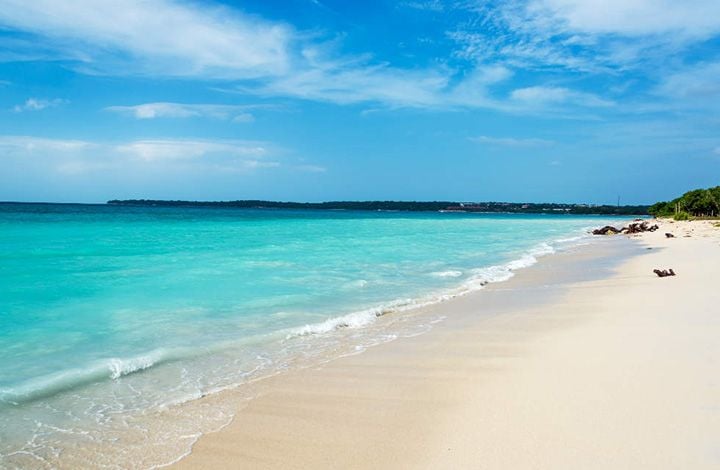 Cape Verde's ten islands offer up remarkable geographical and cultural diversity between them, so a day or more of island-hopping is essential to really get under the skin of this intriguing archipelago.
The lush jungles of Santiago are a far cry from Sal's charred red earth, while Fogo's imposing volcano and black sand beaches make visiting the island worth the extra effort. Meanwhile, Sao Vicente is known as the cultural heart of the country, where the rhythms of traditional music and Creole hospitality are commonplace.
There are a couple of ways you can get between islands, depending on how much time you have and how much you want to see. If you're after a quick glimpse, a full day boat tour that takes in a few different stops will probably be best. If you want to stay on different islands for a few days, there are also connecting ferries and flights between some of the islands.
Stand tall at the top of a volcano
Hanging at the bottom of the Cape Verde archipelago, the island of Fogo boasts Cape Verde's highest peak. It also happens to be one gigantic, active stratovolcano – so why wouldn't you want to go?! Besides the thrill of standing atop an active volcano, the panoramic views of the Atlantic and the other nearby islands are truly breathtaking.
You can start the 2,829-metre climb from the village of Chã das Caldeiras, but for safety reasons you'll need a local guide to take you to the summit. As well as volcanoes, Fogo is also known for its wine production, but remember not to drink and climb – volcanoes and alcohol don't mix!
See whales, sharks and turtles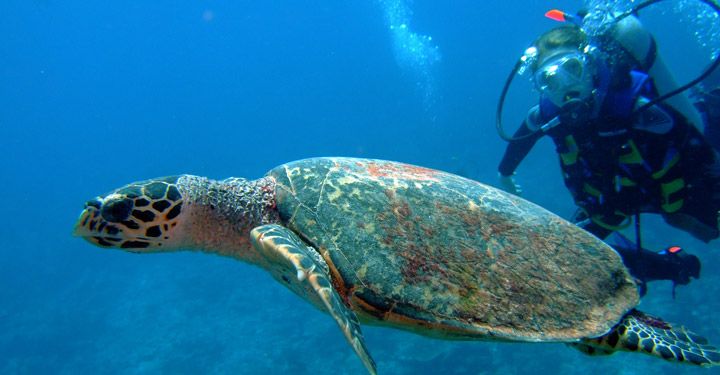 The waters around Cape Verde are absolutely teeming with marine life, with whales, sharks, dolphins and turtles taking turns to visit the archipelago throughout the year.
Between March and May, humpback whales flock to Boa Vista to feed and give birth in the waters around the island. These remarkable whales are known for their acrobatic breaches and mournful whale song – you can take day trips from Sal and Boa Vista to see them for yourself. Meanwhile, June through to September is peak turtle-spotting time, when thousands of rare loggerhead turtles head to Sal and Boa Vista to lay their eggs.
One of the most unusual wildlife occurrences takes place just off the coast of Sal, where you can quite literally walk among sharks. That's right, walk. Lemon sharks gather here the choppy waters of the Atlantic to feed and mate, and you can walk in the shallow water with them. Don't worry though, these sharks are friendly – lemon sharks have no interest in humans and will swim away quickly if you get too close.
Scuba dive around Sal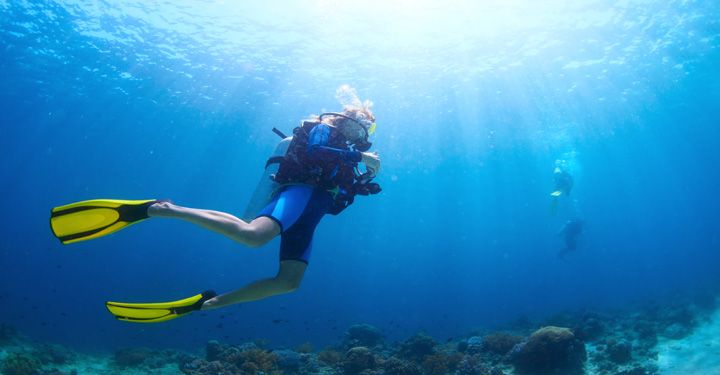 The aforementioned marine diversity also makes the Cape Verde islands an amazing place to dive – expect more sharks and turtles beneath the waves, as well as tropical fish, manta rays and other weird and wonderful beasts of the deep.
Whether you're experienced or fancy trying it out for the first time, Cabo Verde Diving is a good, reputable company to dive with.
Trek through the desert
The Viana Desert in Boa Vista is yet more proof that the Cape Verde's remarkable geological diversity knows no bounds.
Take time out from the coast and hike across rolling sand dunes crafted by the powerful winds of the Atlantic. For a more adrenaline-charged way to see the dunes, you can also explore on a quad bike.
The facts you need:
Cape Verde uses the Cape Verdean escudero, but euros are widely accepted on the main tourist islands of Sal and Boa Vista. Bear in mind though, that even if you pay with euros you're likely to get your change in escuderos.
Exchange rate as of March 2017: £1 = 126 escuderos
Language
Locals speak Portuguese and Crioulo (a mixture of Creole and Portuguese), but English is widely spoken in resorts.
How to get there
Fly direct to Sal from London, Bristol, Manchester, Birmingham, and Glasgow with TUI. You can also fly direct to Boa Vista from London Gatwick and Manchester.
Eating and drinking
Coffee – €1
Local beer – €3
Three-course meal for two – €50
Have a comment or question about this article? You can contact us on Twitter or Facebook.