June 7, 2018
By Bob Atkinson
When it comes to going on holiday, travel insurance is hardly the most exciting thing on your to-do list. However, the claims departments of the world's travel insurers provide a rich seam of amusing stories. While some of the claims verge on the fantastical, behind each one there's a lesson to be learned: cheapest isn't always best and be aware of the terms and conditions of the small print.
From bad luck to the downright bizarre, these travellers' claims certainly make for an interesting read.


A Titanic mistake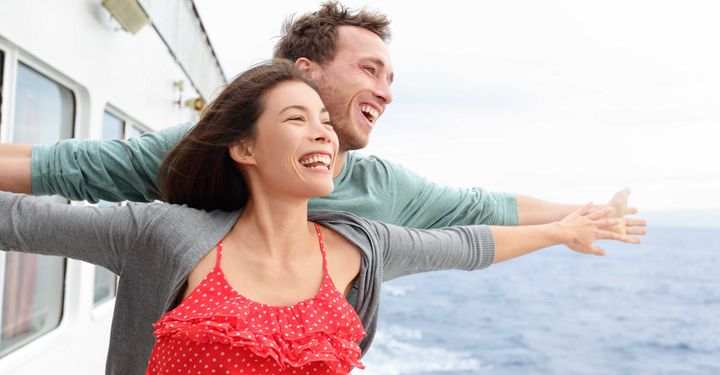 Picture the scene: you're on board a cruise liner when the opportunity to re-enact the famous Titanic "I'm flying" scene presents itself. Steaming through the ocean, you channel your inner Leonardo DiCaprio and Kate Winslet and snap a quick selfie. How romantic.
Just make sure you don't drop your camera over the side of the ship. If you put a claim in for lost luggage, it's not going to end well. A bit like the film really.
One couple did just that and lost their claim. Why? They'd not taken care and attention when looking after their 'baggage', so the resulting drop into the ocean was their fault. Maybe they should have been more 'in the moment', just like Jack and Rose, and left the moment as a memory instead.


I blame the bikinis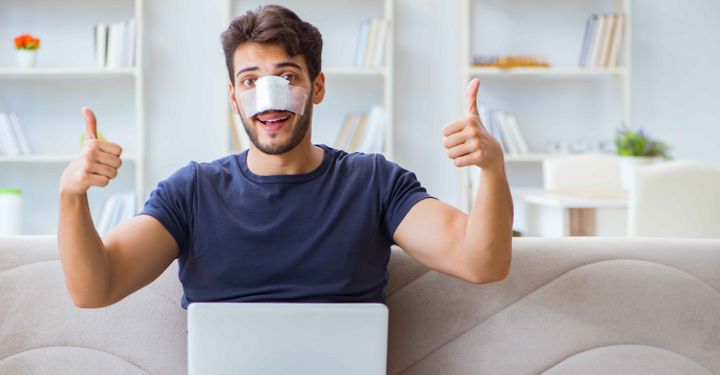 When a British tourist spent a little too much time ogling a group of bikini-clad women, and not enough time looking where he was going, his holiday in Greece took a decidedly painful turn for the worse. The view distracted him so much that he never saw the bus shelter coming. Ouch.
The resulting injuries put him in hospital and racked up a hefty medical bill. The broken nose and associated costs were covered by the insurer as the clauses covering accidental injury held out for him. No compensation for his hurt pride though. That'll teach him to stare.


Can't use your skis? That's snow joke!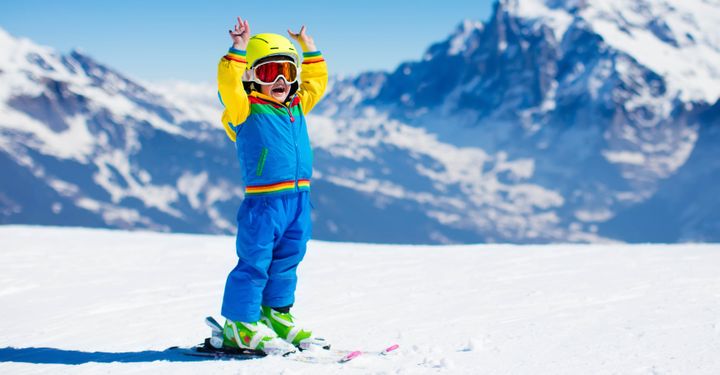 A ski trip isn't going to be much fun if there's no snow. Especially if you've just bought yourself a pair of brand new skis for the holiday.
Luckily, a good winter sports travel insurance policy will cover you if you're unable to ski or for slope closures due to a lack of snow. So you can at least cover the cost of sitting in a bar all day.
However, one traveller tried to go one step further, claiming for the cost of their new skis. According to the claimant, they could not use the skis as no snow had fallen. Unsurprisingly, the claim was rejected and the holidaymaker sloped off without a payout.


False teeth overboard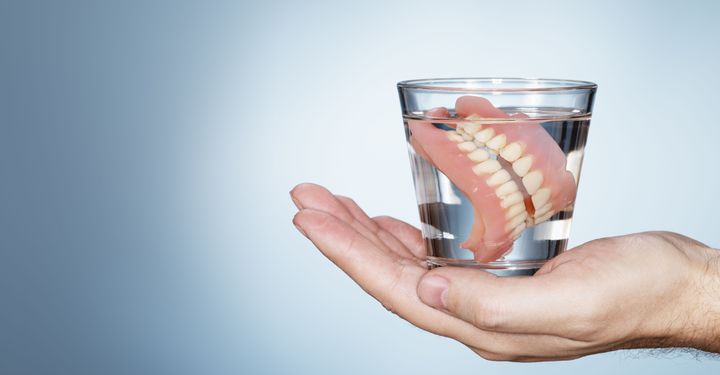 Susceptible to seasickness? Be wary if you find yourself hurling over the side of the ship, especially if you wear false teeth. If your false teeth do happen to go flying into the ocean along with the remains of your last meal, don't expect to be covered by your travel insurer.
One hapless Brit made a claim for his teeth under 'lost luggage', which was turned down by the insurer. He hadn't taken care and attention over his possessions. A failed claim that took a bite out of his bank balance for replacement gnashers.


Beware falling coconuts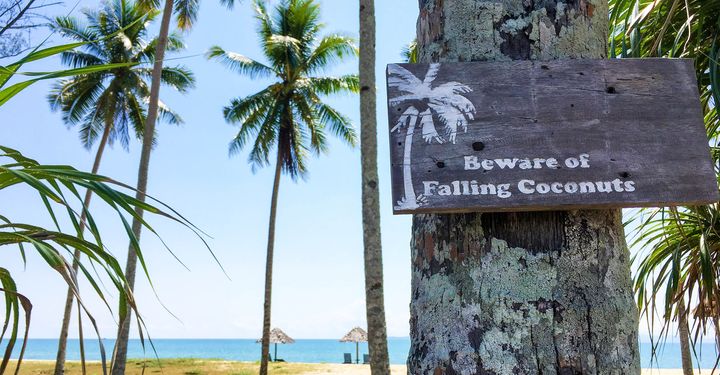 A tropical beach in Sri Lanka. Warm waves gently lapping silky soft golden sands and your perfect shady spot under a coconut tree. Sounds like the ideal place to get stuck into that holiday page-turner you've been looking forward to. What could go wrong?
Well, falling fruit, for one thing. While engrossed in her book, one woman was hit by a falling coconut and ended up in hospital with head injuries. Luckily for her, the insurance company paid out for a medical bill running into the thousands as it was deemed accidental. However not all policies are quite so generous, so look out for any 'reasonable dangers' when picking your next reading spot.


Left luggage theft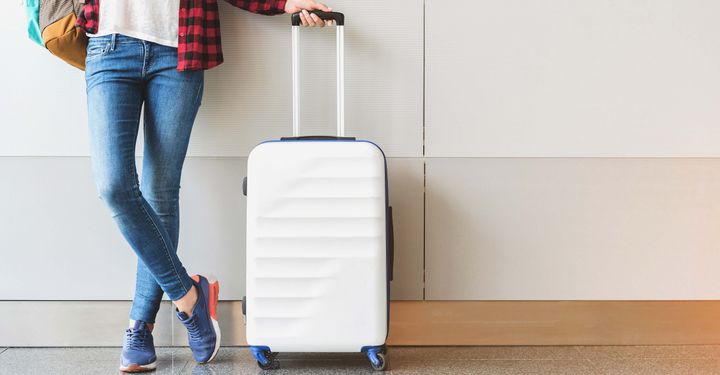 Leaving the luggage with the hotel on the last day of a holiday is fairly routine for most people. If you do, make certain that your belongings are being left in a secure place.
One family didn't and fell victim to thieves. When returning to collect their bags, they discovered items missing from their luggage. Thinking that they would be covered for theft under their travel insurance policy, a claim was made.
The claim was turned down, however. Why? Because the baggage had not been held in a 'secure place': the traveller had not checked that the left luggage room was actually locked, with controlled access by hotel staff. Small print once again giving rise to a failed claim.

Heartbreak at high sea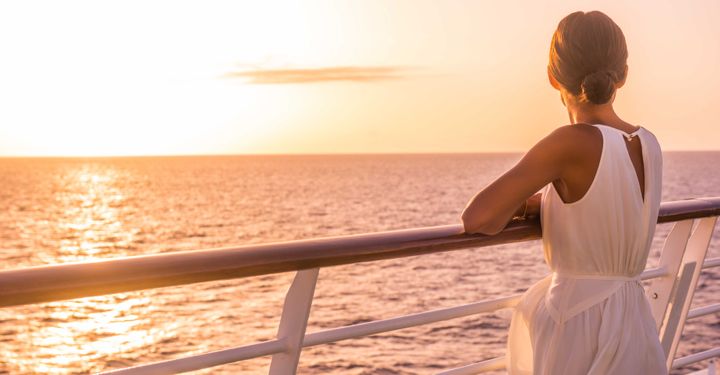 When love breaks down, it's sad for everyone. Especially when it happens on holiday. One lady who went through a break up halfway through her cruise holiday disembarked at the next port and flew home to be consoled by friends.
Having lost in love, she put in a claim to get back the cost of her 'lost holiday' under the curtailment clause. While this would have worked had she rushed home for an emergency, it does not cover heartbreak. The claim was turned down, giving her another reason to cry.

"I was only having fun"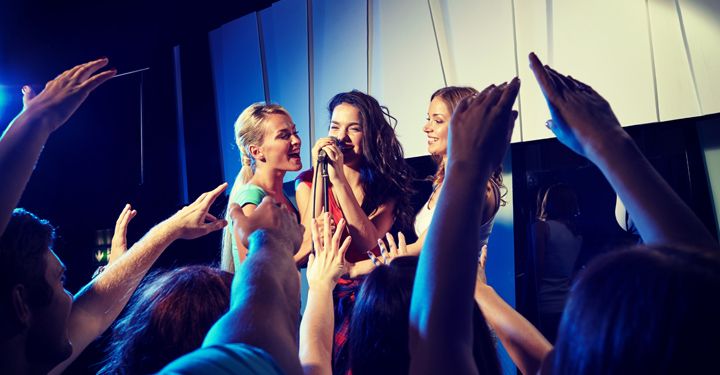 You're in the holiday mood, so a night out in a karaoke bar with your mates belting out your favourite tunes while enjoying a few beers is something many of us may enjoy.
Until you fall off the stage, breaking your wrist and needing stitches for the resulting leg injury, that is.
No worries, the travel insurance will cover it. However, the claim of one young man was rejected. Why? Medical costs incurred as a result of injuries whilst under the influence of alcohol (and/or drugs) are not covered by insurers. Fun can have a hidden cost into the thousands of pounds when things go wrong.

"A camel attacked the car"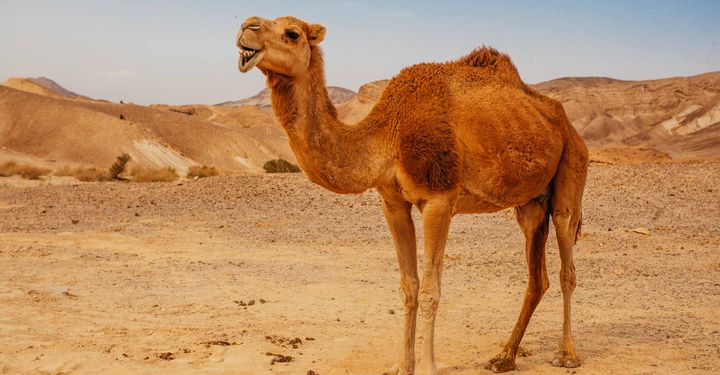 It's Australia. You're driving the miles of open road enjoying the stunning colours, the sights and the sounds. Those wild kangaroos and camels make for amazing photos. So, you stop the hire car to catch a few pictures. Next thing one of those camels has decided to pay your car a little too much attention and starts kicking in the bodywork with its powerful back legs.
While you might be uninjured, the car is now damaged and it's going to require a claim on your insurance policy. Luckily for these tourists, the insurer paid out after seeing video proof of the attack. Just goes to show that having the right cover and evidence can prevent you picking up thousands of pounds of repair costs. You can check out cover for your hire car here.
We strongly advise that you always take out travel insurance on the day you book your holiday to take advantage of cancellation clauses. And, however dull and boring the small print is, do give it a read before you travel so you are aware of the pitfalls of any situation before you get into problems.


Have a comment or question about this article? You can contact us on Twitter or Facebook.