February 1, 2019
A budget city break can be easy to find, especially for savvy bookers who use comparison sites like TravelSupermarket (you're welcome). But the cost of a package deal doesn't always reflect the prices in town.
So, we crunched the numbers to reveal the cheapest meals for two across our most popular European city breaks. Buon appetito!


1. Krakow, Poland
Average price for a meal for two: £20.11*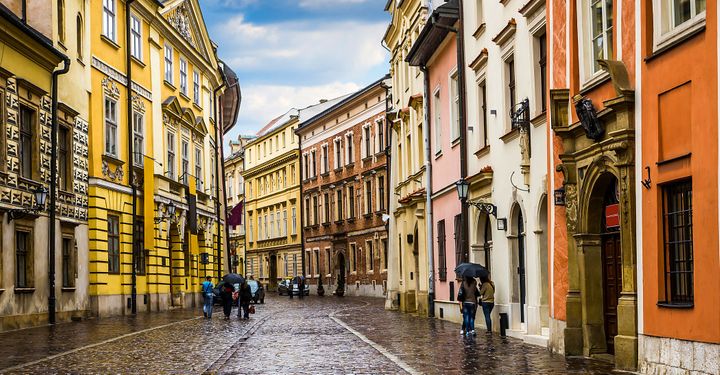 Polish cuisine it isn't all potatoes and pierogi. Menus are stuffed with smoked cheeses and sausages, sour soups, sauerkraut, schnitzels and stews.
In a word, Polish food is hearty. In two, it's deliciously cheap.
For around £20, you can sample the lot in most restaurants in Krakow – Poland's second city trends towards perfecting the local fare instead of experimenting with imported dishes.
For dessert, try anything with walnuts or poppyseeds. The traditional flavours will round out any meal wonderfully.
How to ask for the bill in Polish: "rachunek proszę."

2. Budapest, Hungary
Average price for a meal for two: £25.57*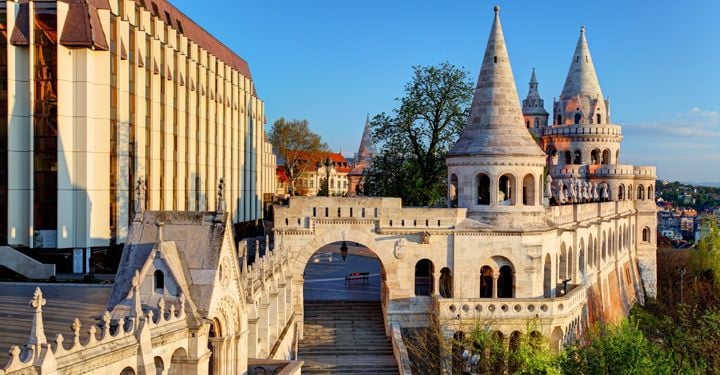 Budapest hasn't shied away from pricey contemporary dining – the relatively small city boasts an impressive four Michelin-starred restaurants – but you can still eat your way through Hungary's traditional offerings for a steal.
Bistro-style dining costs around £25 for a generous three-course meal for two.
If you're hankering for the local stuff, expect a starter of warming beef and veg goulash or halászlé (fisherman's soup), chicken paprikash or meat-stuffed peppers for the main and sweet jam-filled palacsinta (crepes) for dessert. Anyone for seconds?
How to ask for the bill in Hungarian: "kérem a számlát."

3. Prague, Czech Republic
Average price for a meal for two: £25.92*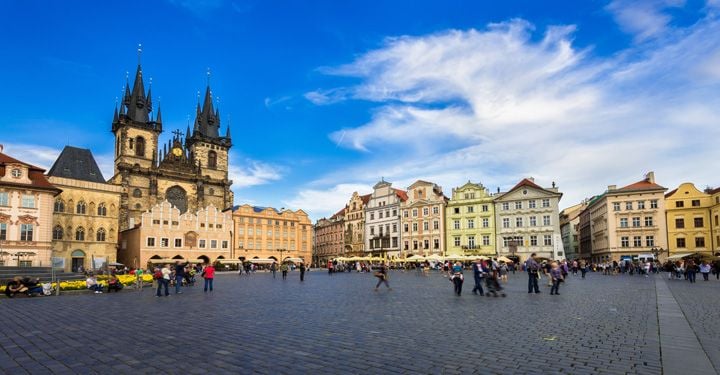 If the above is anything to go by, Central European cuisine certainly has a theme. And the food in Prague slots in seamlessly.
Its similarly nourishing fare features all the same stuff, from wholesome stews to melt-in-your-mouth meat dishes – done the Czech way, of course.
It means soups are of the creamy variety; think, potato-based and topped with an egg or buttery lentils and veg. Mains, meanwhile, are just as likely to be roast goose as they are pork.
How to ask for the bill in Czech: "účet, prosím."

4. Lisbon, Portugal
Average price for a meal for two: £30.03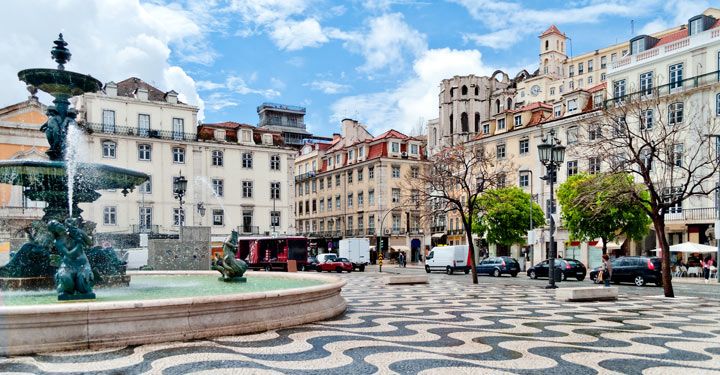 Seaside Lisbon knows how to make its natural resources work for it. Seafood is the name of the game in the Portuguese capital and topping most must-try lists is bacalhau.
It's a versatile salted cod that can be done up in a thousand creative ways, but the locals like it crispy and pan-fried, served with potatoes and eggs.
Desserts are varied, and delicious. In addition to the pastéis de nata, look out for profiterole-esque cavacas and leite crème, the Portuguese version of crème brûlée.
How to ask for the bill in Portuguese: "a conta por favor."

5. Barcelona, Spain
Average price for a meal for two: £34.32*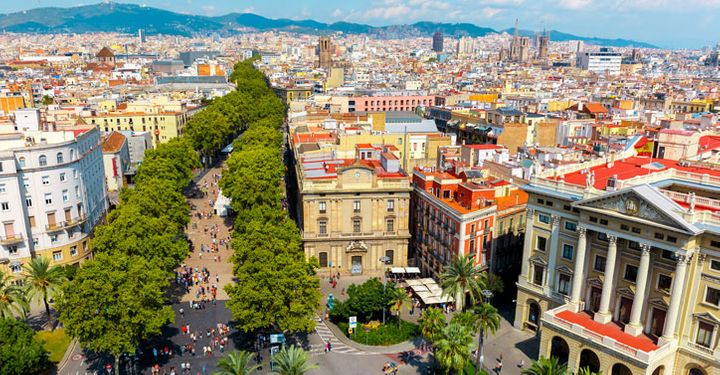 Barcelona may not have a reputation for being particularly cheap, but affordable eats are aplenty outside of the usual tourist stomping grounds.
Restaurants in neighbourhoods El Born and El Raval offer up some great Catalan cuisine for less. It's more seafood than meat, so expect to find fishy fideuà, squid ink arròs negre rice and tomato-topped salted cod, bacallà amb samfaina, on many menus.
A mid-range, three-course feed for two will give you plenty of change from a fifty, too, so you can complete your meal with local favourite, cava.
How to ask for the bill in Spanish: "la cuenta, por favor."

6. Madrid, Spain
Average price for a meal for two: £34.57*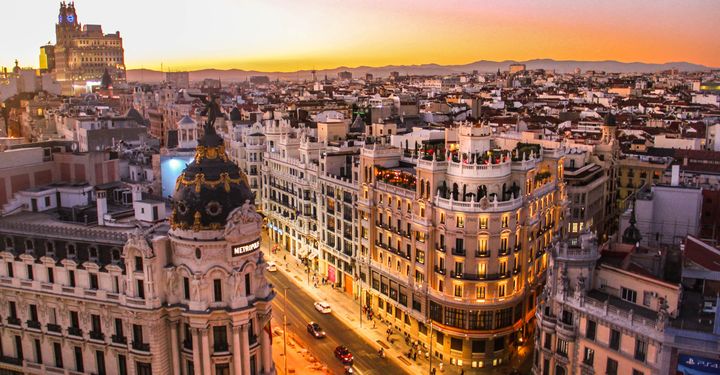 While Barcelona favours food from the ocean, a meal in Madrid is all about meats. Tapas is the way to go if you want to sample a bit of it all, but sit-down dinners won't cost you a packet, either.
Adventurous eaters should seek out callos a la madrileña. Adopted from the north of Spain by the Madrileños, this bold stew is packed with tripe, blood sausage, chorizo and the snout and hooves of a cow or pig.
Less intimidating is cocido madrileño. It's a three-course meal in itself, with a soup served first, followed by beans and vegetables then meats and sausages.
How to ask for the bill in Spanish: "la cuenta, por favor."

7. Berlin, Germany
Average price for a meal for two: £35.06*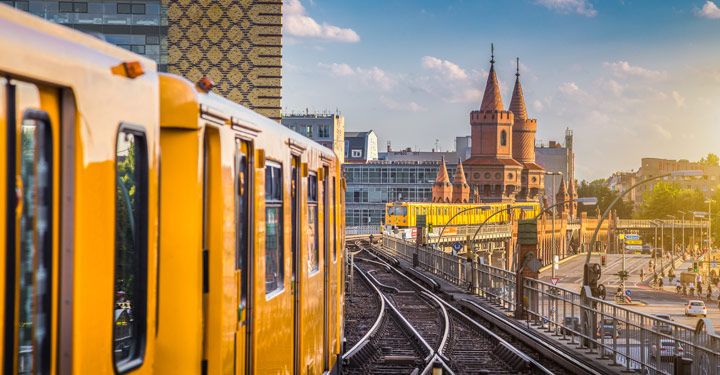 You'll be spoilt for choice when it comes to eating out in Berlin. The German capital has embraced and adapted global cuisines so you're just as likely to end up scoffing down sushi as you are tucking into a giant schnitzel.
If you are after something with local flavour, look out for streetside currywurst or enjoy a sit-down meal of pork knuckle or Königsberger Klopse (veal meatballs in a white sauce).
And for dessert, try a traditional apple cake or apfelkuchen. Yum!
How to ask for the bill in German: "die rechnung, bitte"

8. Rome, Italy
Average price for a meal for two: £47.19*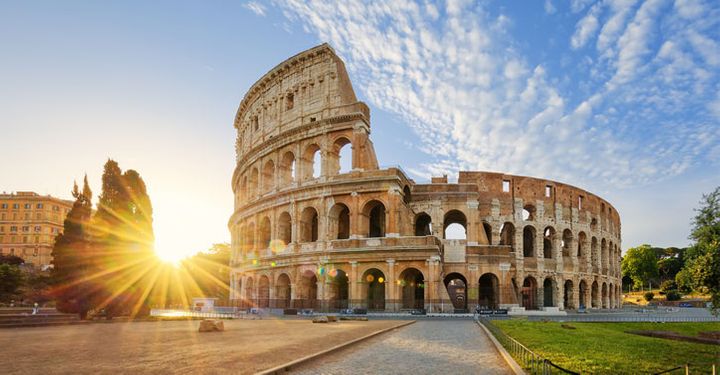 Pizza and pasta may top your list of must-eats on a trip to Rome, but you'd be missing out if you didn't venture into the city's other specialties.
There's hearty feeds like oxtail stew (coda alla vaccinara) – a traditional dish from the Lazio region – to enjoy and city staples including carciofi alla Romana (stuffed artichokes) and suppli, rice and beef croquettes to try.
If you do go down the pasta route, ask for bucatini all'amatriciana or cacio e pepe spaghetti. Heavy, tomato-based sauces aren't originally from the area.
How to ask for the bill in Italian: "il conto, per favore"

9. Dublin, Ireland
Average price for a meal for two: £51.48*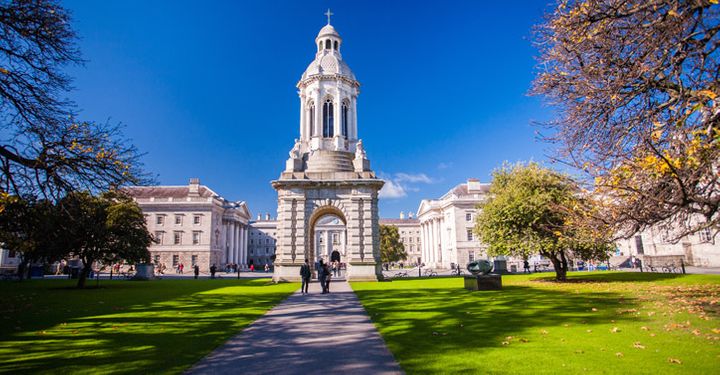 Eating out in Dublin may be on the pricier side (you'll probably fork out upwards of £50 for a three-course dinner for two), but there's a delightfully diverse and global range of food to try.
For something traditional, choose anything pork-based. It's been a staple of the local cuisine for centuries.
Potatoes, too, make a solid contribution to Irish fare. Potato pancakes called boxty are making a comeback on menus and colcannon, a potato and cabbage or kale dish, is a tasty side to any meal.
How to ask for the bill in Irish: "an bille, le do thoil"

10. Amsterdam, the Netherlands
Average price for a meal for two: £51.77*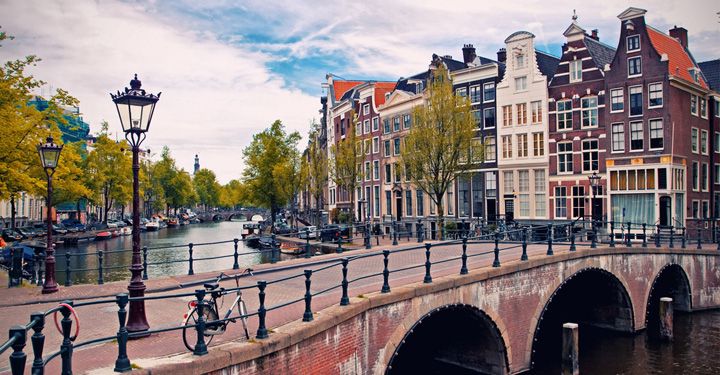 Dutch treats are pretty recognisable – if you've been to Amsterdam you're probably already familiar with stroopwafels and have enjoyed a serve or two of poffertjes in your time.
But what about snert? Or stamppot and rookworst?
The nourishing Dutch dinner may not receive the same fanfare as its sweet cousins, but the wintry meal is a must-try in the cold months. Snert, a pea soup, opens the meal, followed by smoked rookworst sausage served with potato-and-veg stamppot.
If you're visiting Amsterdam between May and July, hunt down a street-side haringhandel. They hawk raw herring treats – a delicacy over summer when they're said to be at their best.
How to ask for the bill in Dutch: "de rekening graag"
Please note the prices in this story are indicative only. Prices from cost of living data website Numbeo on January 31, 2019.


Have a comment or question about this article? You can contact us on Twitter or Facebook.