It may be the Caribbean capital of luxury, but Barbados can be glorious on a budget, too. Joanna Booth shows you how to bag a bargain.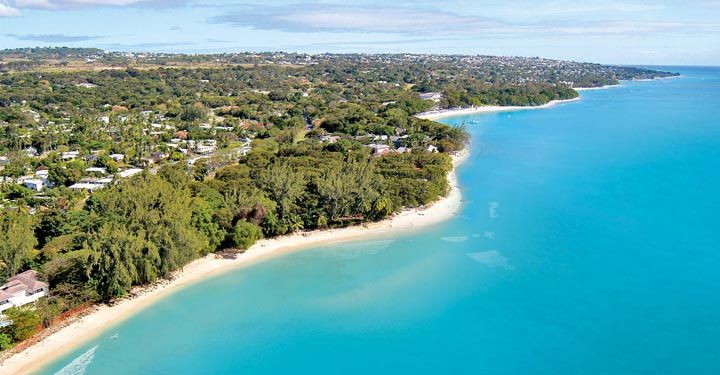 From photos of Simon Cowell striding in bare-chested glory down the beach to Prince Harry hanging out with Rihanna, the pervasive, paparazzi-driven impression of Barbados is one of an island where money matters.
But while it's true that Barbados has some very, very swanky hotels and restaurants, there is another side to the island – one that is more local, more relaxed, much lower budget and even more fun than the high-roller version.
This is the Caribbean, after all. Balmy sunshine, bath-warm seas and swaying palm trees come for free – just bring your beach towel and a few dollars for a bottle of Banks or three.
Where to stay on a budget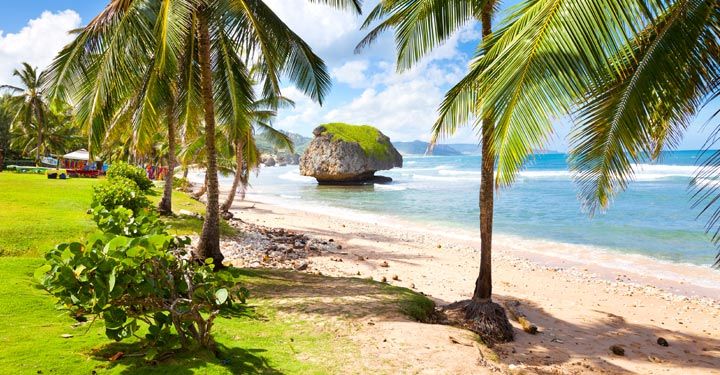 Barbados's western shore is nicknamed the Platinum Coast, and the name doesn't only refer to the fine, white beaches to be found there. This is a millionaire's mile-or-so, where deluxe hotels and vast private villas line up alongside one another by the shore.
Unsurprisingly, this isn't the first place to look for budget accommodation. Take a left instead, and head for the south coast. More laidback in terms of formality, more lively in terms of hotels and bars, this is the best place on the island to find a large variety of good value hotels, restaurants, bars, clubs and shopping centres.
It's worth checking out the PomMarine Hotel, a small property which is actually a training institute for the island's best and brightest culinary and hospitality students. It's in a great location on the south coast, and with the trainees looking to impress both the guests and their tutors, you'll be pampered.
If your heart is set on the west coast, seek out All Seasons Europa. Tucked away in the residential area of Sunset Crest a short walk from the coast road, its comfortable units are within a stone's throw of swish Sandy Lane.
You can also save money on the board basis you book, depending on the type of traveller you are. Families tend to love all-inclusive, where incessant ice-creams and cokes then don't mount up to a small fortune (not forgetting mum and dad's desire to have a glass of something of an evening. Shhh, we won't tell!).
If you're more likely to lie in than have breakfast, and enjoy getting out and about once you're up, self-catering can prove the best value choice. Choose a hotel within walking distance of beaches, nightlife and amenities too – for example one in lively St Lawrence Gap – and you'll save extra on taxi fares.
If you can, be choosy about the time of year you travel. The winter season of December to April is busy, so flight and accommodation costs are higher. July and August, as well as being UK summer holiday season, are the time of year of Barbados's biggest festival, Crop-Over, which again pushes prices up. May and June, and September through to November are the windows to aim for to bag a bargain – November in particular is great value, offering winter sun before prices soar, and coinciding with the island's Food and Rum Festival, and Independence Day celebrations.
Where to eat on a budget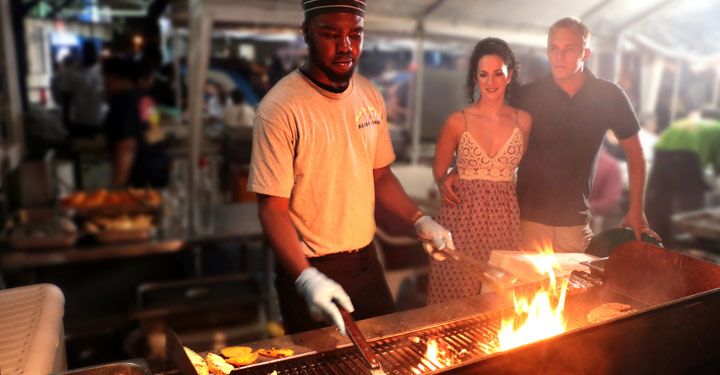 Bajans love their food, so you don't need to blow a small fortune at fine-dining restaurants Daphne's or The Cliff to eat well.
Don't miss the Friday night Fish Fry at south coast town Oistins. It's the most famous street party on the island, where a soundtrack of reggae, calypso and soca accompanies the freshest fish, grilled or fried in front of you. Eat marlin, swordfish, or mahi-mahi under the stars, and wash it all down with a beer.
A strictly enforced code by the Ministry of Health means Bajan street food should hold no nasty surprises, and shacks and rum shops are dotted all over the island, serving local favourites. Try salt cod fritters with hot pepper sauce, flying fish and cou-cou (a dish made of cornmeal and okra) or cutters, the colloquial name for sandwiches. Cuz's Fish Shack in Bridgetown is said to make the best on the island.
It's worth making a special trip to family-run hotel Atlantis on the wild east coast, where the West Indian Sunday lunch all you can eat buffet is sensational. Authentically Bajan, it's popular with locals as well as tourists, and you can pile your plate high with roti, macaroni pie, and flying fish while the rolling surf booms on the beach below. Don't forget to go back for the dessert station.
What to do on a budget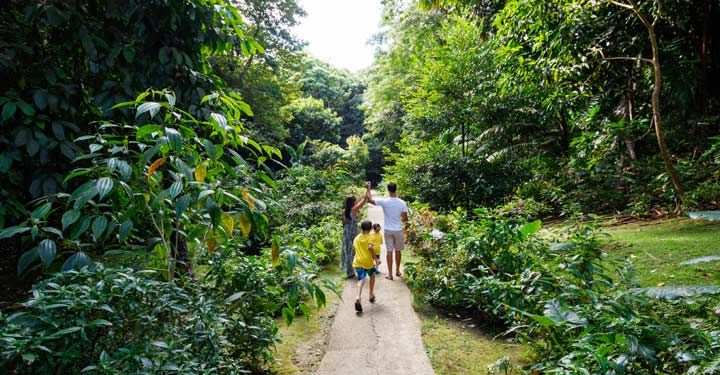 All of Barbados's beaches are public, so the whole 60 miles of coastline is your oyster. The west and south have the best beaches, with the calmest seas on the west, growing gradually rougher as you head around the south coast towards the east, as the Atlantic Ocean overpowers the calm Caribbean sea.
Tanning, swimming and snoozing in the shade all come for free. Accra Beach is particularly family-friendly, with a man-made groyn protecting one end, plus a lifeguard, playground and picnic tables. In the west, Gibbes Beach is tranquil and backed by luxury villas, so you can spend a day sunbathing and daydreaming that you own one.
Surfers will want to head to the east coast, where the waves bring aficionados from all over the world. The Soup Bowl at Bathsheba is the most famous break, and it's fun to watch even if you can't hang 10 yourself. The waves are unforgiving for swimmers here, but there are shallow, inshore pools a few feet deep. Take a bottle of rum and have your own party with drinks in a natural hot tub.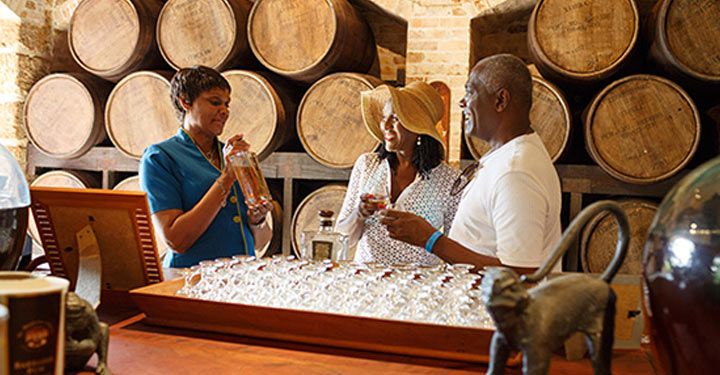 Bridgetown's historic Garrison area is like a living museum, with the oldest Parliament Buildings in the Western hemisphere, the Garrison racetrack and a statue of Admiral Nelson.
There is a nominal – but worth paying – charge to visit the National Armoury Museum and George Washington House, with its small but perfectly formed exhibition on the island's history, but you can wander around St Charles Fort in Carlisle Bay and climb on the cannons built to protect it for free.
To see another side of the island's beauty, head away from the beach. Welchman Hall Gully belongs to the Barbados National Trust and, sitting at the highest point on the island in the landlocked parish of St Thomas, there are expansive views over the lush interior. It's an ancient rainforest that has grown out of a collapsed cave system and is filled with playful green monkeys and brightly coloured birds. There's a small cost for entry, but guided tours are free.
How to get around on a budget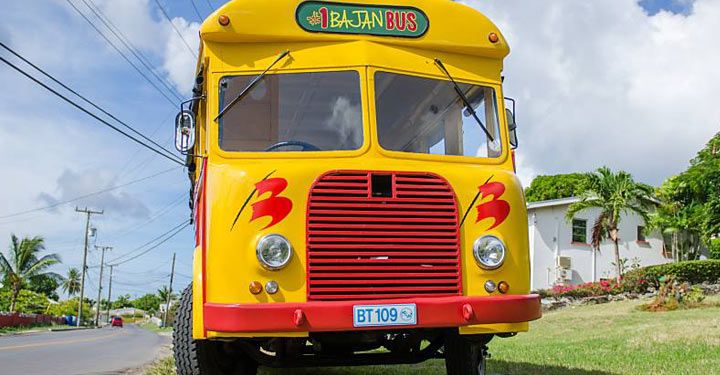 The Bajan public transport system runs island-wide. Look out for blue buses with a yellow stripe – these belong to the Barbardos Transport Board. There are three terminals, two in the capital Bridgetown and one in Speightstown to the north, and routes run out to popular tourist sights including Oistins and Bathsheba. There is a standard fare of BDS$2, but only local currency is accepted so change some up before you travel. Bus stops have red, white and black signs, and the Barbados Transport Board website has timetables.
For shorter hops, look out for yellow buses with a blue stripe, and smaller white vans with a maroon stripe. These privately-owned buses are also economical, but are known for their high speed, loud music and sudden stops.
The transport board also runs a scenic tour of the island on the Rocklyn bus, which is brightly-coloured, open-sided and the most fun and inexpensive way to see the island.
Insider tips
Head to Pebbles Beach in the morning – most days, grooms from the nearby stables at the Garrison bring the racehorses for a morning dip in the sea.
To feel like a true local, take a picnic up to Farley Hill. A ruined mansion set in a garden of mahogany trees, it is set up high overlooking the rugged east coast.
If you missed your chance to fly on Concorde when it was in the skies, you can sit in one in Barbados. Alpha Echo now lives next door to Grantley Adams International and as well as checking in, boarding and sitting in the luxurious leather seats, you'll learn about the history of Concorde and its relationship with Barbados, one of only four destinations it flew to regularly.
Have a comment or question about this article? You can contact us on Twitter or Facebook.