Germany's capital tells a tale of two cities. One grand, boasting imposing landmarks and pristinely-kept parks, and the other gritty, where graffiti is celebrated as an art form and parties pop up on every corner.
Both sides of this split-personality city are equally beautiful and easy to experience on limited euros. Roxanne Wells advises on how to enjoy the best of Berlin on a budget.
Where to stay on a budget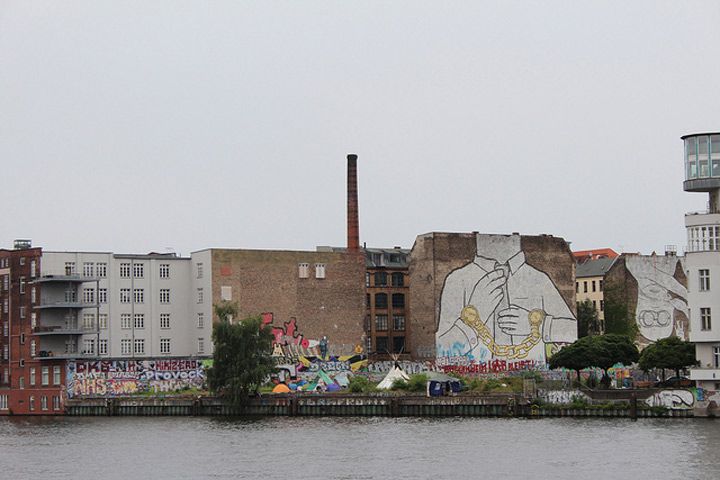 The central Mitte area is where you'll find the heaviest concentration of attractions, but this naturally leads to the heaviest concentration of tourists, pushing hotel prices skywards.
The Friedrichshain and Kreuzberg districts offer better bang for your buck. Just 10 minutes on the S-Bahn (overground) or U-Bahn (underground) will whisk you from the swarms of holidaymakers gazing up at the gleaming TV Tower and the columned Brandenburg Gate, to a rawer, cheaper, less-brochure-ready Berlin.
For around £100 a night you can feel like a rock star at the incredible nhow Hotel (this place actually has electric guitars you can borrow for in-room riffing), or enjoy the pool at luxury hostel, Plus Berlin.
With the landmark Oberbaum Bridge linking Friedrichshain on one side of the River Spree, and Kreuzberg on the other, exploring these twin districts of East Berlin is easy, wherever you choose to stay.
The attractions here are too cool for school – you've got the East Side Gallery, a graffitied stretch of the Berlin Wall, and the world's coolest nightclub, Berghain – but the real joy of this area is found in wandering its criss-crossing streets lined with tiny cafes, hidden flea markets, record shops and basement bars.
Where to eat on a budget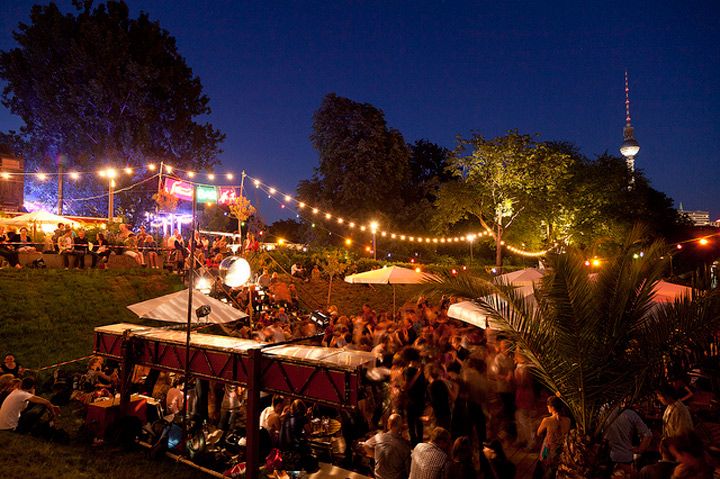 Whether it's grabbing something from a kiosk and heading for the riverbank or park, or settling at an outdoor table, there's endless choice for city-breakers on a budget in Berlin.
Curry61 is a top grab-and-go spot to refuel when you've been hitting the tourist trail. Within walking distance of Museum Island, Alexanderplatz and bustling Hackescher Markt, you can try classic currywurst and chips for a couple of euros.
In East Berlin, Scheers Schnitzel is easy to find, just down from Warschauer Street station. Schnitzel with potatoes and salad will set you back just €5.50, and there's indoor and outdoor seating.
Carry on up Warschauer Street and you'll be spoilt for reasonably-priced places to sip a cappuccino or a Pilsener alongside whatever you fancy to eat. Go as far as Grünberger Street to find amazing crepes and homemade caramel sauce at Café Creperie Melt. The breakfast deal is hard to beat too – an omelette, croissant, coffee and orange juice for just €6.
Across the Oberbaum Bridge in the opposite direction you'll find an even cooler vibe in music-lovers' mecca Wrangelkiez. Burgermeister is a Berlin institution, nestled under the elevated U-Bahn tracks (and the heaters make it a good bet for burgers all-year round). For dessert on the go, California Pops on Falckensteinstraße has super-pretty handmade ice-creams and fruit lollies. At €2.50 they're not the cheapest on the street, but you can taste the difference in quality.
What to do on a budget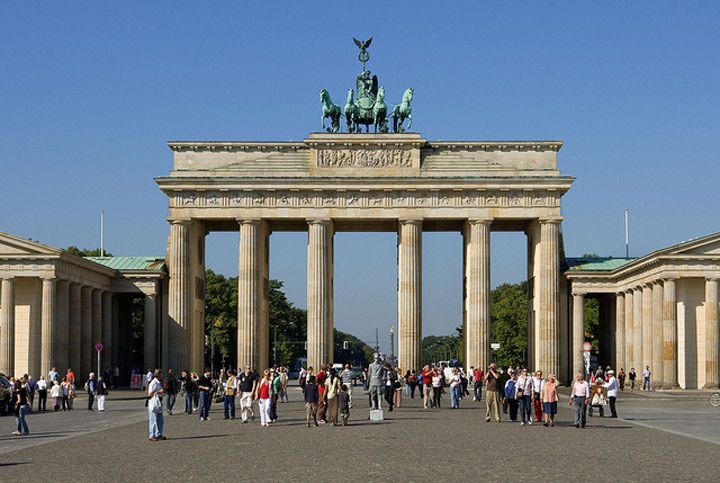 Most of Berlin's top tourist sights are conveniently clustered together in Mitte, which makes them easy to tick off. Sitting behind Berlin Cathedral is Museum Island, a UNESCO World Heritage Site on the river. It's a must for lovers of culture, art and architecture, boasting five quality museums. If you want to visit more than one, pick up an €18 Museum Island day pass.
A 20-minute stroll along the Spree brings you to the impressive Reichstag Parliament building and its glass dome, offering spectacular 360 degree views completely free of charge (in contrast to TV Tower on Alexanderplatz, which charges €13). You need to register in advance online and can even sign up for a free tour, as long as Parliament isn't sitting.
Beside the Reichstag lies the entrance to Berlin's city centre park, guarded by the Brandenburg Gate. The vast 210 acre Tiergarten hides lakes, wooded areas, gardens, the gilded Victory Column landmark and much more – and entrance is, of course, free. Plus, if you don't fancy paying €14.50 to visit Berlin Zoo, there's a secret stretch along the Tiergarten's Gartenufer Promenade, where you can spot some of the animals for free.
At the Brandenburg end of Tiergarten, the maze-like Holocaust Memorial is a sobering sight which should definitely be included on your trip to Berlin. Pick up one of the nearby hire bikes and you can cycle from the Memorial, through the gate, and explore much more of the park than you could cover on foot.
While the Tiergarten is Berlin's most popular park, there are plenty more green spaces, each with their own charms. Treptower Park in the East is also vast and usually less busy, with its quirky Island of Youth hosting free art events. Plus, you mustn't miss the free karaoke (and flea market) at Mauerpark on Sunday afternoons.
How to get around on a budget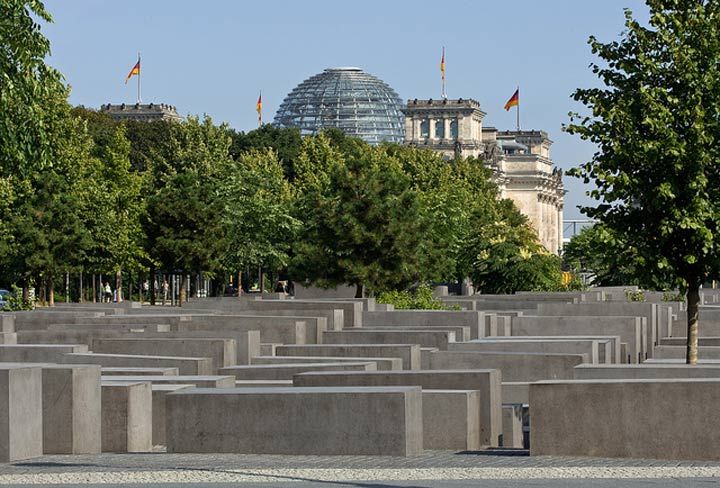 Berlin is very bike-friendly, with cycle lanes and trails all across the city. You'll find bike rental spots everywhere, with a day's hire costing around €12-15 (less for subsequent days). If you only want a bike for a couple of hours, some hire spots will give you a cheaper rate.
Berlin is brilliantly connected by public transport, with the S-Bahn and U-Bahn train services usually being the most convenient options. The city is divided into three tariff zones, and tickets are valid for a two-hour time period within your selected zone.
You can also purchase cheaper short distance tickets (Kurzstrecke), which are valid for just three stops. If you're planning more than three single fare journeys, a €7 day ticket (Tageskarte) usually works out cheapest. Your ticket must be validated before travel at a stamping machine; they can be found on train platforms and on board buses and trams.
Insider Tips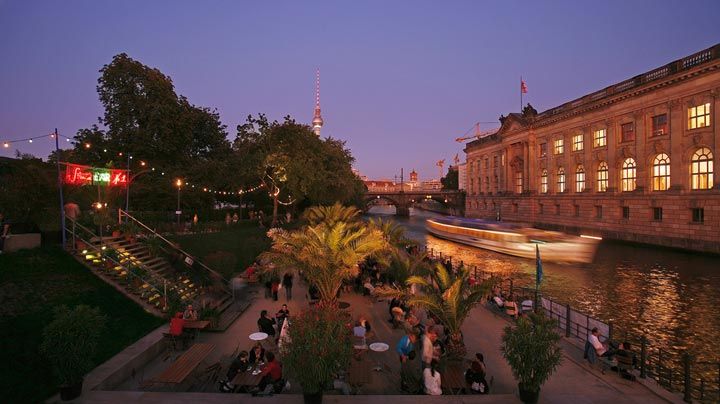 Drinking on the street is permitted in Berlin, so impromptu parties erupt everywhere. On the bank of the Spree opposite the columned National Gallery you'll often find street sellers touting bottles of beer for €2 and buskers providing entertainment.
If you're set on queuing for the Berghain nightclub, be warned that a high proportion of people are rejected at the door. Getting there before midnight on Saturday, or late on Sunday morning, is your best bet.
Original Berlin Tours is one of several companies offering free walking and cycling tours of the city. Simply pay what you want at the end.
Urban Spree in Friedrichshain is a really cool and relaxed all-in-one space where most events – including art presentations, flea markets, live music and club nights – are free. Don't miss the fantastic beer garden in summer.
Have a comment or question about this article? You can contact us on Twitter or Facebook.