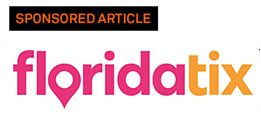 *Please note, this article is a sponsored post from Florida Tix. The links in this feature will take you to their site.

January 3, 2018
Disney World may be the kids' idea of a holiday of a lifetime, but it can quickly become very expensive if you're not careful.
Once you add up theme park access, accommodation, food and drink and getting around, not to mention flights, there's a lot to cover.
Luckily, we've got some insider tips on how to do Disney on a budget. We spoke our partners at FloridaTix to get the best advice.

How to save on your theme park tickets
Unlike flights and hotels, Disney World ticket prices don't tend to fluctuate. In fact, they are pretty stable throughout the year. However, there are a couple of things you can do to ensure you get the best deal on your tickets.
The first is to look out for special offers. These pop up over the course of the year and can get you big savings. For example, in December 2017 Disney World was running an offer to get a 14-day Ultimate Ticket for the same price as its seven-day version.
And, while booking well in advance won't necessarily save you money, you should never leave it to the last-minute and buy your tickets at the gate.
Simon Llanos, Head of Marketing at FloridaTix explains: "Our Disney World tickets are cheaper than buying on the gate. A park hopper gate ticket for one day can cost $185 at peak times (around £140). We have park hopper tickets for under £400, valid for unlimited admission for 14 days. It is never advised to buy your tickets on the gate."
Another thing to bear in mind is what you want to when you get to Florida and to plan for this well in advance. For example, will you want to visit Disney and Universal Studios? If so, a combined ticket offers the best value.
"A Disney & Universal Combo ticket will get you into all of Walt Disney World's parks and all of Universal's parks for a combined cheaper price than the two resort tickets independently. If you're heading over for 14 or 21 days this is ideal to mix things up a bit," says Simon.
Which pass is best for me?
Passes come in all shapes and sizes, and the one you get can have a massive impact on your holiday.
Simon recommends the The Fastpass+, which is included in the cost of an FloridaTix Walt Disney World ticket.
"This allows you to book your place on rides up to 30 days in advance. If you turn up on the day and buy the Fastpass+ service, you may find that everything you want to do is already booked out, so you won't get the rewards of the service," says Simon.
When buying your pass, always read the small print (the terms and conditions) carefully so you know exactly what you are getting for your money.
Check out more options on FloridaTix's site.

When is the cheapest time to go to Orlando?
Chances are, you'll be heading to Orlando during the summer holidays or one of the half term breaks throughout the year. July, August and December are generally the most expensive months to visit. In comparison, April prices can be cheaper but bear in mind that this is a busy holiday period in the US and it may be crowded.
You could also attempt to do Disney in a week in one of the shorter half-terms in February and October if the prices at other times of the year really stretch your budget.
Where to stay on a budget
To keep your accommodation costs down, look to stay outside the Disney Park itself. Hotels as a part of a package deal can often be good value, while, if you are travelling as a group, a villa might make sense. For example, when we looked, we found direct flights for a family of four for £619pp (flying on July 31, 2019 for 14 nights). However, a package holiday departing on the same day, including a hotel and flights, cost £614pp for the same duration.
Staying outside the resort gives you access to a whole range of other evening activities and dinner shows, which can work out cheaper. For the best chance of getting a good deal on attraction tickets, plan in advance - take a look at some of the current Orlando dinner shows.

Of course, some of the evening entertainment at Disney is included in the price of the ticket and is well worth seeing. The famous fireworks and parades that take place every evening are a must-see for the kids. Again, check your ticket to see what's included.
Where to eat on a budget
Food and drink can be pricey in the parks, so swerve this by taking your own packed lunches and plenty of water for the day.
Alternatively, you could make use of the Big Deal Card, which offers big discounts on a variety of places to eat in and around Orlando as well as offers on shopping and activities. All of FloridaTix's Disney tickets include this.
If you've opted to stay out of the Disney Parks, you also have much more options for your evening meals. Greater variety often means better prices.
How to get around on a budget
The Walt Disney World Resort is massive. The entire thing is a staggering 43 square miles – that's almost the the same size as San Francisco so walking isn't really an option. Luckily, there are a host of free transport options within the parks. Buses are the main way of getting around, while the Magic Kingdom, Epcot, Hollywood Studios and Disney Springs are all accessible by boat, and there's also an in-park monorail. Plan in advance to choose the best options for you.
For getting to the park, renting a car could be your best option. It's flexible, easy and perfect for carting the whole family around. To get the best price and to find the best vehicle for your family, compare cars online before you travel.
Other money-saving tips
After all of your hard work saving money, don't throw valuable pounds away at the last hurdle. To prevent any costly extras pushing the price of your break up, make sure you take a small present for the kids which you can produce when the pressure is on to spend money in souvenir shops, as well as waterproofs and sun-cream. You'll feel smug when you see the prices of these extras in the park.
Please note: This article has been updated from a previous version. All prices are based on 2018 rates
Have a comment or question about this article? You can contact us on Twitter or Facebook.