November 25, 2019

By Richard Holmes
It's hard to disagree with Mark Twain, the American author who reckoned that Mauritius was created first, and that heaven was modelled on it.
Trouble is, holidays in heaven don't always come cheap. Luckily, there are ways to discover this paradise island without blowing your budget. Play your cards right and you won't even have to lose out on a little luxury.


When is the cheapest time to go to Mauritius?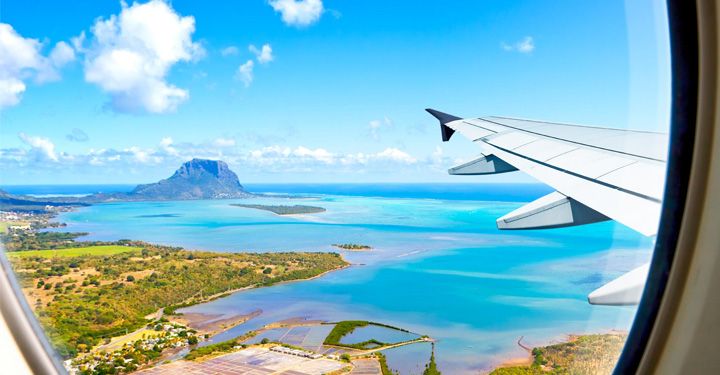 Prices in Mauritius, like most favourite family holiday destinations, vary dramatically according to the season. Demand – and prices – go through the roof during peak periods and school holidays, so if you're watching your budget you'll need to look elsewhere.
April and May are some of the best months to visit Mauritius. The weather is still warm, and the steady trade winds that buffet the east coast haven't yet picked up steam. September and October are good too, but in November and December the temperature spikes and crowds flock to the island. In the popular southern hemisphere summer holidays – December and early-January – demand and prices rise. Over the Christmas/New Year peak prices can even double.
January and February is cyclone season, so prices often drop, although your idyllic island holiday could, potentially, get rained out.


Where to stay in Mauritius on a budget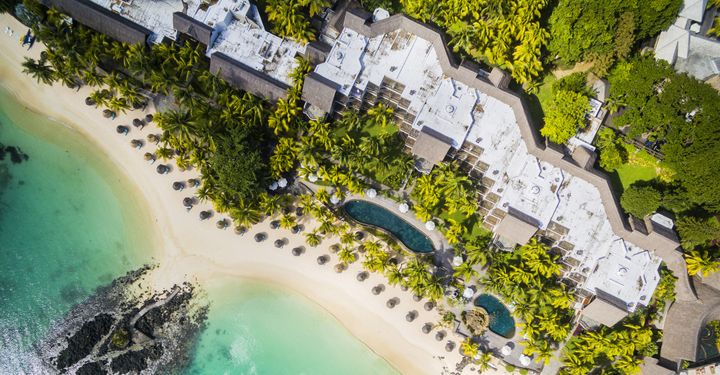 Mauritius offers an enormous range of accommodation options to suit most budgets, so you can dial the luxury up or down according to the depths of your pockets.
If you have your heart set on a resort holiday, travel off-peak and shop around for low-season deals. Also, before booking think carefully about what kind of traveller you are.
Is a half-board package – including breakfast, dinner and accommodation – acceptable, or do you want a full-board deal that includes a slap-up lunch and snacks in-between? If you can eat a hearty breakfast and skip lunch, the cheaper half-board option may be best.
What about drinks? Alcohol is frighteningly expensive in Mauritian resorts, so if you expect to enjoy a few drinks with lunch and dinner, plus sundowner cocktails and a nightcap to follow, it might be worth shelling out for an all-inclusive package. It'll be more expensive up front, but at least there won't be any nasty surprises on check out.
Also give some thought to what you plan to do during your time on Mauritius. If you're happy to spend most of your time in the resort you can pick a resort almost anywhere that matches your budget. If you plan on seeing the sights, a resort in the north of the island – closer to major tourist attractions, and public transport – is better.
Beyond the resorts, self-catering villas are an easy way to pinch a few pennies, particularly for inter-generational family groups. Some larger properties come with a housekeeper and/or chef included in the price, along with great locations and private swimming pools. You might not have all the resort facilities of restaurants, water sports and kids' clubs, but the room rate is reduced.
However, some villa properties even offer the best of both worlds: the likes of Anahita on the east coast of Mauritius offer the cost saving of self-catering villa rentals, with the added benefit of access to the resort facilities of a neighbouring luxury resort; the best of both worlds.


How to get around Mauritius on a budget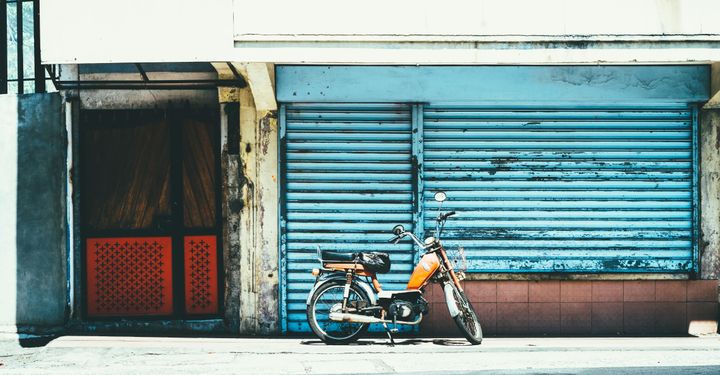 While island tour operators offer hassle-free transfers between resorts and major attractions, they can be pricey. Taxis don't come cheap on Mauritius either, and thanks to winding mountain roads a seemingly simple journey can take an hour or more.
If you want to do plenty of exploring it's worth hiring a car, but – unless you're going to be out every day – avoid taking a weekly deal that'll see the vehicle languishing in the parking lot while you relax by the pool. One-day rentals are easy to arrange, and can be more cost-effective.
If you're really watching your budget public transport is an option, and the island's bus network connects most corners of the island. It's an affordable way to get around, with tickets as low as £0.30, but the service is slow and shuts down by early evening. There is no train service on Mauritius.
If you're feeling adventurous, and don't have far to travel, bicycles are also available for hire from resorts and private stores. It's a great option for exploring the beach towns of the north, where distances aren't too great and the landscape relatively flat.


What to do in Mauritius on a budget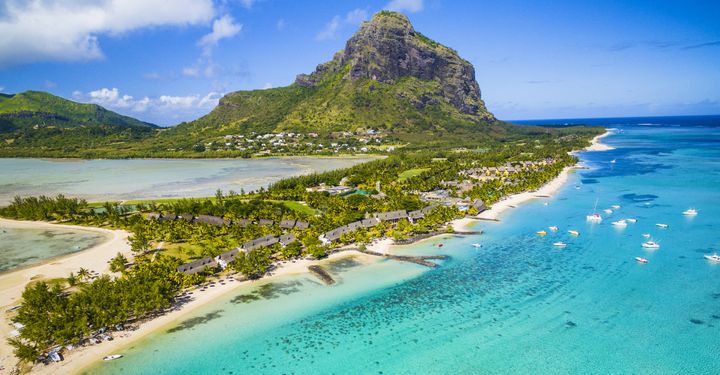 There's no escaping the entrance fees at many of the top attractions in Mauritius, but exploring them independently is still cheaper than organised tours.
Happily, there are also plenty of things to see and do that won't cost you a penny. In the west of the island go hiking in the Black River Gorges National Park, or clamber part-way up the UNESCO-listed Le Morne-Brabant Peak. In the south, near Souillac, admire the basalt columns and tumbling cascades of Rochester Falls. Wander the vibrant markets in Flacq or Port Louis, or time your visit to coincide with the festivals of Diwali, Holi or Chinese New Year, all of which inspire colourful celebrations across Mauritius.
Having your own transport will also allow you to discover the sparkling beaches beyond the resorts. The law guarantees free public access to all beaches on Mauritius, so if you spot a gorgeous stretch of sand chances are there'll be an easy way to access it.


Where to eat in Mauritius on a budget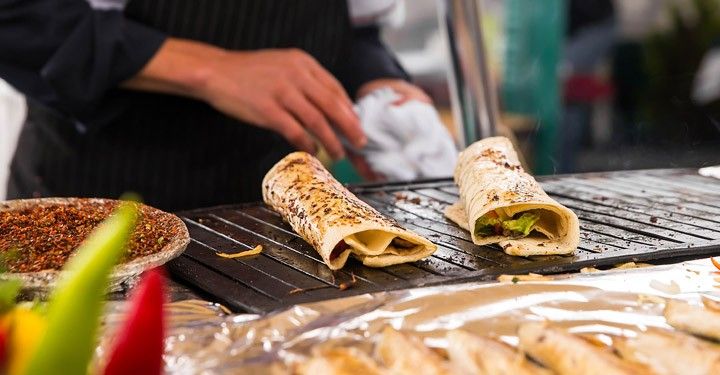 Alongside the more popular public beaches you'll usually find a collection of food trucks and take-away stands. While a la carte restaurant prices in resorts can be eye-wateringly expensive, street food and local restaurants on the island are extremely affordable.
It's also a great way to discover the island's culinary culture, a literal melting pot of Chinese, Indian, Malay and African influences. In the capital city of Port Louis, you'll find street stalls dishing up delicious packets of dhal puri, fragrant yellow lentils wrapped in piping-hot roti. It's the most popular street snack in Mauritius, and the proud flag bearer of island cooking. It'll set you back just 20p!
From motorbike stalls and street hawkers, the likes of deep-fried samosas, manioc goujons and glutinous sesame-coated rice-flour balls will rarely set you back more than a few rupees, and in almost every village roadside restaurants dish up bowls of simple dim sum for a song.
If you're self-catering, stocking up at the Central Market in Port Louis, or one of the island's modern supermarkets, will also save you plenty of pounds.

Have a comment or question about this article? You can contact us on Twitter or Facebook.