Spain v Turkey
Turkey and Spain: two of the most popular spots on the planet for Brits in search of a bit of sun, delicious grub and culture.
But what about Turkey versus Spain?
We've set up a contest between these two great holiday countries with rounds for food, value for money, things to see and even flight times.
And the judges? That'll be the holidaymaker – you.
Let the great holiday match begin!
Round one: paella v kebab
Two nations, two of the world's great culinary traditions. In the red corner, paella, with its basic ingredients of seafood and rice (with variations across Spain) but nutritious, cheap to make, bursting with colour and, best of all, succulent with those rich flavours of citrus and sea.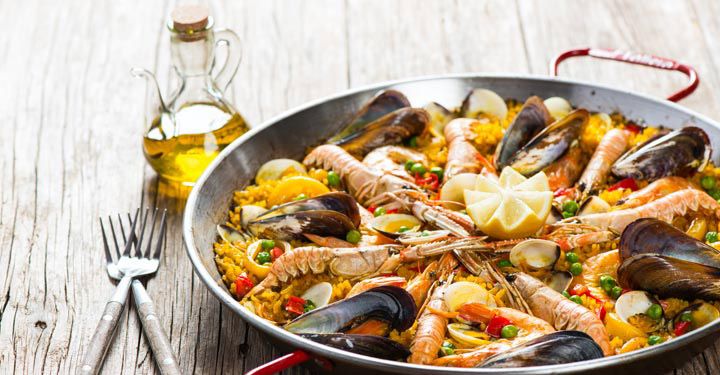 In the blue corner, another street food, the humble kebab. Probably more familiar to Brits as a post-night-out, often rather greasy snack brought from countless corner vendors in the UK, these cylinders of spit-roasted meat and veg take on a different quality in their Turkish country of origin: tender cooked lamb contrasts with the zing of fresh vegetables, the juices of both soaking into a wrapper of fresh, chewy bread.
Round two: sangria v raki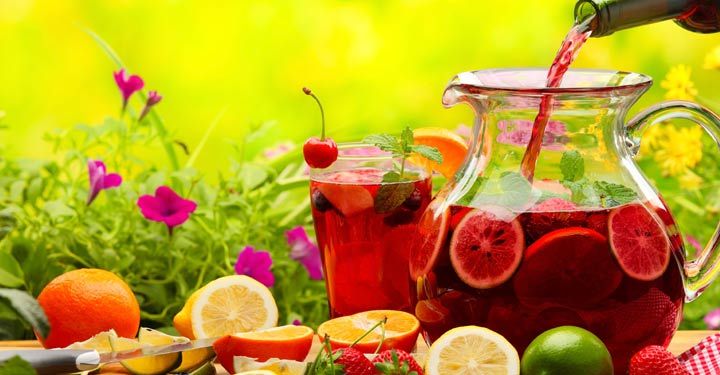 Many of us are anticipating our first holiday tipple before the plane even touches down. Will it be sultry sangria, enlivened by its fruity tang, or the unctuous, liquorice-y delights of raki that wins you over?
If you're thinking, pool, mag, sunglasses, drink, then sipping on sangria fits nicely into this idyllic holiday scene.
Not so with raki, which could have you tipping in another sense if you drink enough of the fiery stuff. With an alcohol content of 40%-50%, the evocative, aniseed-flavoured spirit is consumed either neat with chilled water on the side or diluted with water at a meal.
Round three: flamenco v whirling dervishes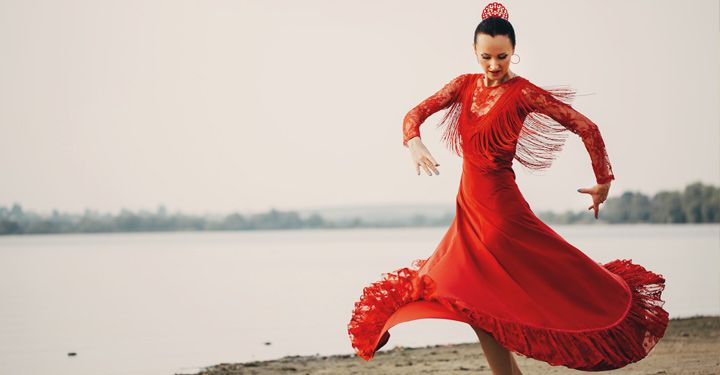 Powerful, sensual, attitude-laden: Spain's most recognisable dancing style, characterised by smacking castanets and fiercely clapping hands, sweeps watchers up in its fierce emotional train.
In contrast, the whirling dervishes of Turkey – an Islamic sect known for their fine poetry and music – perform a more solemn and serious dance freighted with religious significance but equally moving to watch.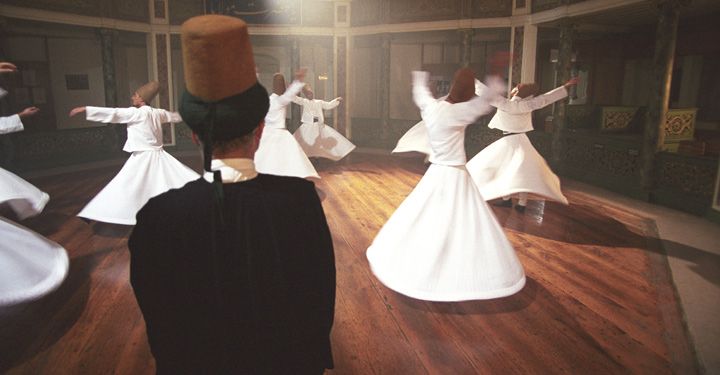 Round four: the Alhambra v the Hagia Sophia
The most visited attractions in Spain and Turkey both have Moorish roots, are equally grand and elaborate and are in each case stunning examples of Islamic architecture.
The exterior of the Alhambra, a Moorish palace and fortress complex, looks like something out of a fairy tale. Surrounded by water gardens and lush forests, its red outline is silhouetted against the backdrop of the Sierra Nevada Mountains.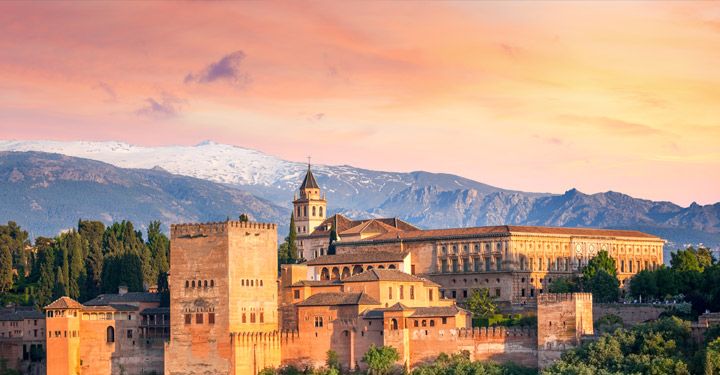 By contrast, the Hagia Sophia, while still a vast manmade edifice with four towering minarets marking each corner, really reveals its splendours inside.
Thousands of gold tiles, intricate mosaics, elegant pillars and bold Arabic calligraphy characterise the lavish interior of the ancient cathedral turned mosque turned museum. Yet the interior of the Alhambra is equally magnificent in its own way, if only for the genius of its elaborate construction in which grand halls give way to cool passageways and tranquil walled gardens in turn.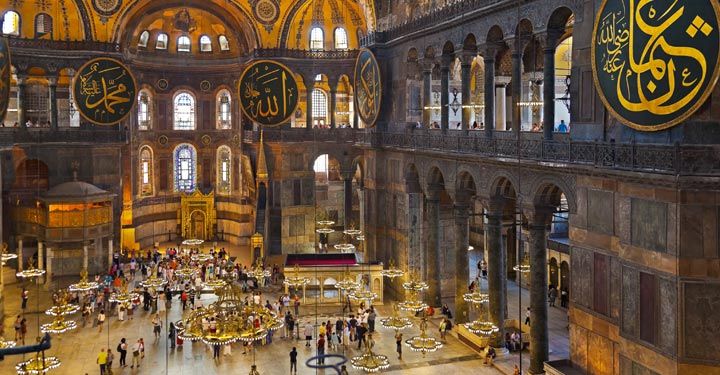 2:20 v 3:40
Those are the average flight times from London to Madrid and London to Istanbul, if you were wondering.
Aviation fans aside, sitting on a plane waiting to reach your destination isn't most people's idea of fun.
So, be nervous, Turkey: Spain looks like the winner here.
But, hang on, what about the Canaries? With an average frustrating flight time of around four – five hours from the UK, one of Spain's most popular holiday destinations tips Turkey right back into contention.
Euro v lira
And to the decider for many – which of Turkey or Spain is better value for your holiday money?
Sorry if you laid a bet. Again, the winner isn't clear.
Take the cost of a cup of coffee in each spot. Research from the Post Office shows that a café con leche or whatever you fancy on the Costa del Sol will set you back an average of just over £1. You'll pay more than double that in the Turkish resort of Bodrum, though, where your morning caffeine hit rounds out at £2.06.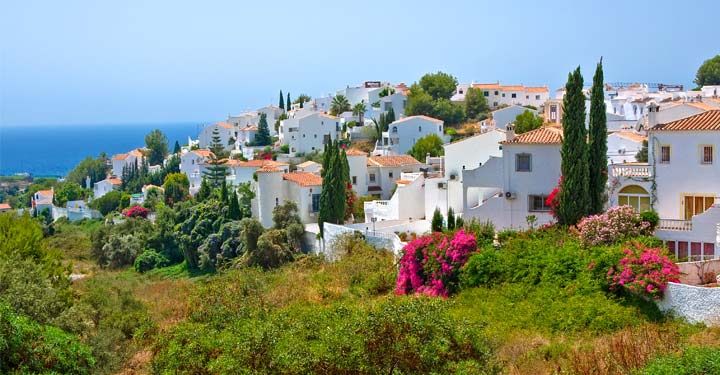 But when you take into account other holiday purchases, such as a meal out, sunscreen and bottled water, a Turkish resort such as Marmaris is cheaper than Spain – in fact, the second cheapest of all destinations (after Sunny Beach, Bulgaria) in the latest Post Office Holiday Costs Barometer 2014. That's a reflection of the pound rocketing in value by 31% against the Turkish lira.
Result!
So, after our Spain v Turkey holiday tug of war, the outcome seems obvious. Go to Madrid.
And then fly on to Istanbul.
Have a comment or question about this article? You can contact us on Twitter or Facebook.