March 22, 2021

By Rebecca Gamble
A spectacular coastline is just the beginning of Norfolk's natural bounty. From the winding waterways of the Broads to the incredible wildlife that call it home, this is one spot that should be high up on your travel wishlist. Here's what to expect on a staycation in Norfolk.


You can visit a seal colony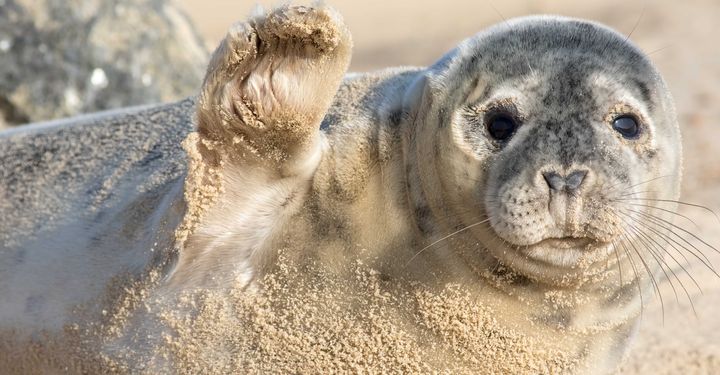 Grey and common seals call the waters around Norfolk home, and while you may spot them without going far (they're known to pop up in Wells harbour and on the sandbanks at Holkham), it's worth taking a trip to Blakeney Point.
This 6.5km (4-mile) spit of shingle and sand dunes, which can only be accessed by boat, is home to a huge colony of grey and common seals. Boats leave from Morston Quay, and your expert guide will help you spot the cheeky creatures. Look out for them launching into the water, diving under the waves on the hunt for fish, or bobbing gracefully in the waves.
For added cuteness, time your trip with pupping season. For grey seals, this is between November and January and the colony's size can swell to thousands. Common seals have their young here in the summer, between June and August.
Trips are also available from Hunstanton to see the colony of common seals in the Wash. Don't forget to bring your camera (the more splash proof, the better).


It's a seafood-lovers paradise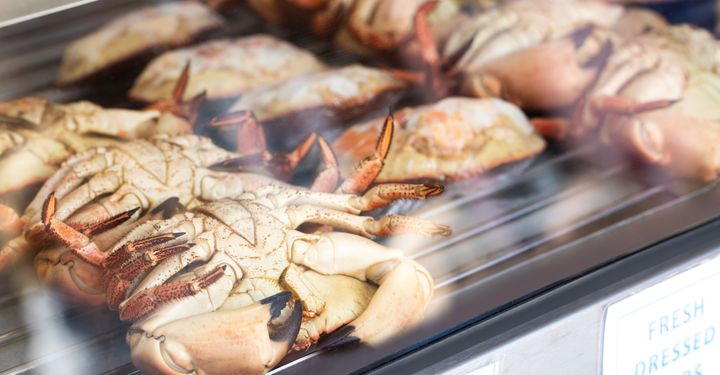 Norfolk's famous Cromer crab thrive in the 32km-long (20-mile) Cromer Shoals Chalk Bed, dubbed Britain's Great Barrier Reef. But it's not just crab that's put the area on the map as a foodie destination. Norfolk is also renowned for its excellent lobster, which more than holds its own against its fellow crustacean at the annual Crab and Lobster festival.
Oysters and mussels, grown in the crystal-clear waters of Brancaster Staithe Harbour, are also at their best here. Sample them with a view of the saltmarshes while enjoying a chilled glass of white wine at The White Horse.
Seafood's not your thing? You'll still be well catered for in Norfolk – the area has great game, including venison and pheasant. Plus, it's the home of the Norfolk Black turkey. It may also surprise you to learn Norfolk is also home to a number of vineyards. Try the award-winning Winbirri Vineyard for a vineyard tour and tasting experience (May to September).


You can see the sights on two wheels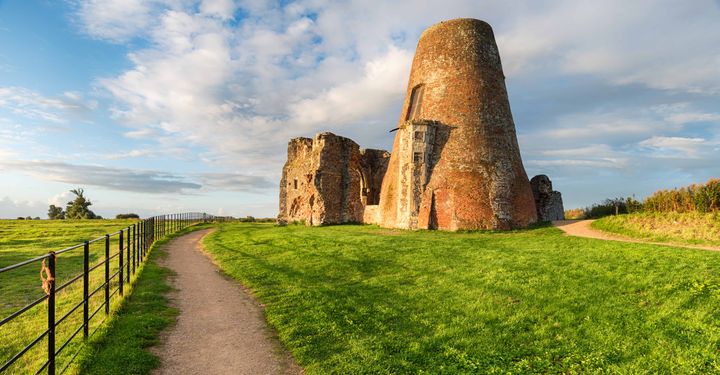 Norfolk's gently undulating landscape makes it the perfect place to explore by bike. For dramatic views of the coast, follow the Norfolk Coastal Cycleway. It runs for 95km (59 miles) from Kings Lynn to Great Yarmouth, with much of the route passing through an Area of Outstanding Natural Beauty. Or why not visit the Broads National Park and follow one of the 16 circular rides in the Broads By Bike network?
If you want to go off-road, head to Thetford Forest, the UK's largest manmade lowland forest. There's a range of trails to follow for all abilities, from 'green' trails suitable for beginners or novice cyclists, right up to 'black' routes, suitable for expert mountain bikers used to physically demanding routes. Don't worry if you don't own a mountain bike – you can hire one at the High Lodge Forest Centre.


It's a step back in time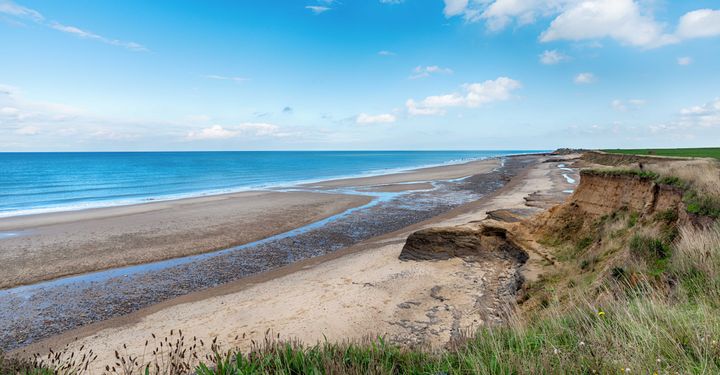 Journey back to when early humans roamed the lands on Norfolk's 'Deep History Coast'. Follow the Discovery Trail, which runs for 35km (22 miles) along the clifftops of the north Norfolk coast, to find fact-filled 'Discover Points' for your history lesson. To really bring it to live, download the 'DHC Explorer AR' app.
Along the way, you'll visit Happisburgh Beach, where 800,000 year-old footprints were found – evidence of the earliest known humans in northern Europe. You'll also visit West Runton Beach, where the fossilised skeleton of a steppe mammoth was first discovered in 1990; see it brought to life with the DHC Explorer AR app.
If you've got little ones in tow, try fossil hunting on the beach. If you're lucky, you may find amber or fossil sea urchins. For more information about the trail, visit Cromer's North Norfolk Visitor Centre.


It has serious royal connections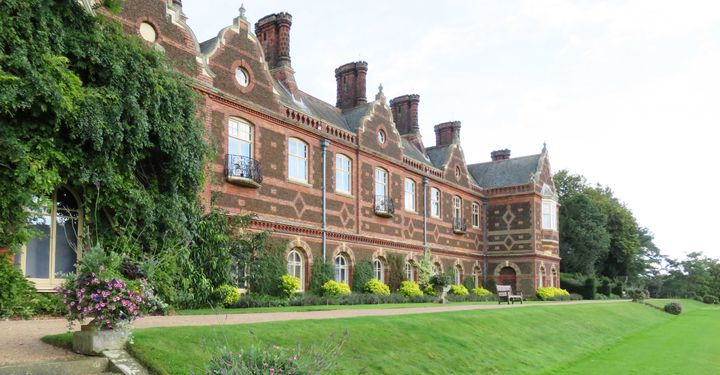 Got a case of royal fever? Head to Sandringham, the Queen's country retreat that has been a private home for four generations of British monarchs since 1862. Here, you can tour the stunning treasure-filed home and explore the surrounding 600-acre Sandringham Royal Park, which has waymarked trails winding through woodlands and parklands.
While Sandringham is the jewel in Norfolk's royal crown, there are plenty of other grand homes linked to royalty. They include Blickling Hall, said to home one of history's most famous phantoms – Anne Boleyn. It's built on the site of an older medieval manor which is thought to have been the doomed Queen's birthplace. And legend has it the ghost of Anne Boleyn, who was beheaded on orders of King Henry VIII, returns each year on May 19, the anniversary of her execution.


There's a beach for everyone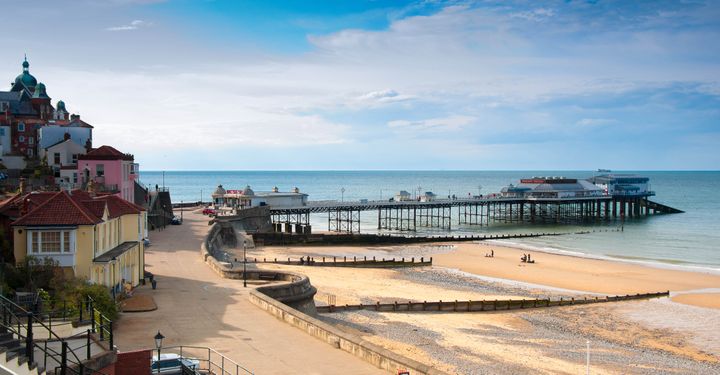 You simply can't have staycation in Norfolk and not spend a day at the beach. If a day out at the beach means amusement arcades and a walk down the pier to you, visit to one of the popular seaside towns such as Great Yarmouth may be the ideal choice.
Norfolk's is also home to many quieter beaches, such as the unspoilt sands at Burnham Overy Staithe and Overstrand Beach, which is just a short hop from the busier Cromer – there's such a huge range to choose from so you're bound to find one you love.


Have a comment or question about this article? You can contact us on Twitter or Facebook.