February 28, 2019
By Phil Norris
Picture Thailand. Go on, do it now. Chances are you're imagining a Bangkok street scene – perhaps a thronging night market, rich with the scents of boiling rice, sizzling meat and fresh-cut herbs. Or maybe a tropical paradise island; sipping a frosty Chang on the beach as you steel yourself for the night's full moon party.
Evocative though they may be, these images only tell a fraction of the Thai story. For a full picture, you'll need to venture beyond the country's central plains to the thickly forested mountains, hill-tribe villages and ancient Buddhist temples of the north. With a language, cuisine and culture all of its own, Northern Thailand feels a world away from the sky-scraping rooftop bars and sun-dappled beaches of the south.

See spectacular ancient ruins without the crowds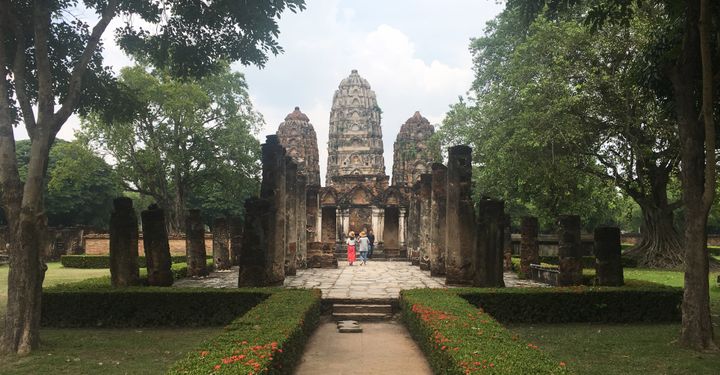 Southeast Asia does a fine line in ancient ruins - think Angkor Wat in Cambodia, Bagan in Myanmar and Borobudur in Indonesia. The Sukhothai Historical Park is Northern Thailand's answer to those world-famous sights – yet despite its sprawling scale and beautifully dilapidated buildings, it receives just a fraction of the visitors of its better-known contemporaries.
Once the capital of a thriving kingdom that dominated the region for 100 years up until the mid-14th century, the UNESCO World Heritage-listed park encompasses 193 ruins in an area covering more than 27 sq mi. Some are little more than ramshackle, moss-covered shells; others are so awe-inspiring despite their disrepair, it's hard to imagine they were ever designed to be finished, functional buildings.
You'll need to pay separate fees of 100 baht (£2.45) to enter the park's central, northern and western zones, where you'll find most of the big-hitting attractions. The rest can be explored free of charge – but be sure to hire a bike, because you'll be covering plenty of ground.
Sink your teeth into a unique culinary scene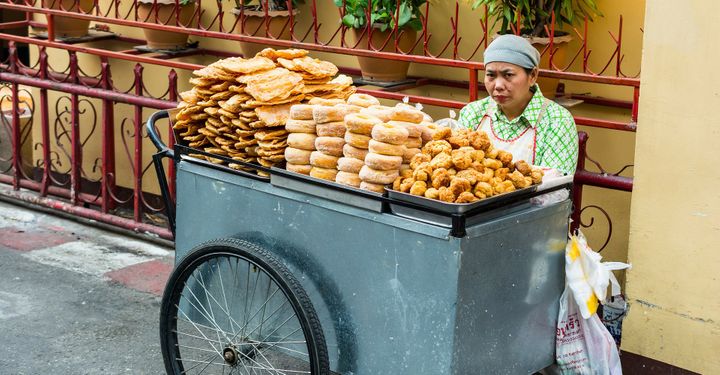 Think Thai food is all about green curries and pad thai? Well, the cuisine in the north is a very different beast. And speaking of beasts, meat dishes are especially popular here; you'll be astounded at the number of ways that pork can be served.
Northern Thai cooking tends to be the least spicy of any Thai region. What's more, few recipes are based on coconut milk, a staple of the southern regions.
Signature northern dishes include gŏo-ay đĕe-o sù-kǒh-tai, which - as its name suggests - hails from the ancient capital of Sukhothai. This savoury-yet-sweet delight incorporates noodles, broth, beans and a ground peanut garnish along with the ever-present pork. Fancy a snack on the go? Look out for the beautifully named sâi òo-ah, a herb-seasoned pork sausage that gives Europe's finest bangers a run for their money.
Witness jaw-dropping natural beauty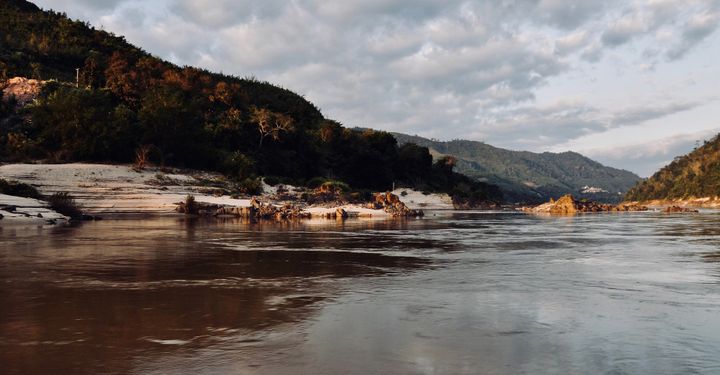 The palm-fringed, golden-sanded islands of Thailand's Gulf and Andaman coasts are undeniably easy on the eye, but a whole other level of natural beauty awaits in the north.
Here, you'll find more greenery than you ever thought possible. Thick canopies cover the soaring limestone mountains; sprawling banyan trees dot the outskirts of cities; acres of terraced rice fields line every valley and cling to every peak.
Venture far enough north and you'll meet the mighty Mekong: the awe-inspiring, gleaming river that winds its way over 2,7000 circuitous miles from southwest China to the south coast of Vietnam.
Strap on your walking boots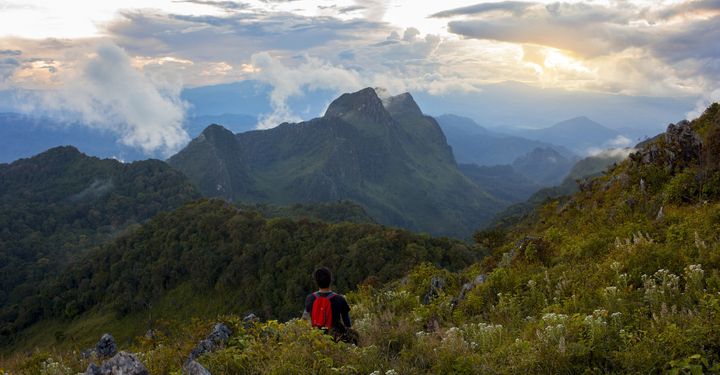 Unsurprisingly, all that lush scenery makes the north an absolute must-visit for hikers. The majority of Thailand's most popular trekking routes can be found in the region, so whether you're a Ray Mears-esque extreme survivalist or more of an "enthusiastic amateur", you'll find a route – and a pace – to suit you. Some are purely about exploring on foot, while others incorporate a range of extracurricular activities – think zip-lining, rafting, canyoning and more.
There are far too many treks to mention here, but one of the most extensive takes in the roughly 125-mile route from Chiang Rai to Chiang Mai. You'll need a guide – and ten days – to complete this mammoth trek, but it's worth it for all the jungle scenery, isolated villages and abundant wildlife you'll encounter along the way. Less time-consuming alternatives include the far shorter, but equally intense, hike to the summit of Doi Chiang Dao, Thailand's third-tallest mountain.
Explore Chiang Mai's evocative Old City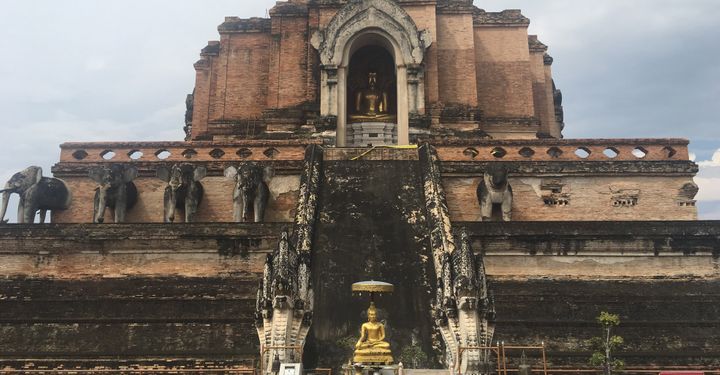 Its name translates as "New City" in the local tongue, but Chiang Mai is far from an ultra-modern upstart; its moniker relates back to 1296, when it replaced Chiang Rai as the capital of the Lanna Kingdom. The north's most important cultural centre, Chiang Mai effortlessly blends manic night markets, lip-smacking street food and glorious historic architecture within a bite-sized, easily walkable package.
In particular, its Old City is not to be missed. Venture within its formidable defensive walls to a maze of streets lined with elegant colonial-era buildings and historic, fully functional temples. Buddhist monks stroll the alleys, resplendent in their orange robes.
The Old City is also the hub of Chiang Mai's nightlife scene. You'll find a bar or restaurant on every corner, ranging from spit-and-sawdust backpacker dives to upscale gourmet restaurants.
Yoga, beers and souvenirs in tranquil Pai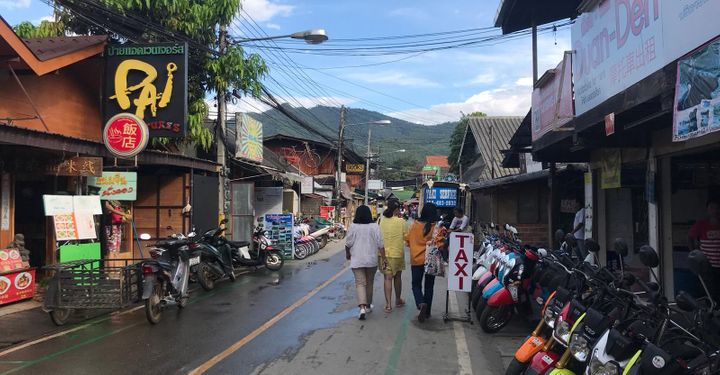 Thailand's answer to San Francisco, Pai is a hippy enclave nestled in a verdant valley just a stone's throw from the border with Myanmar. Backpackers started flocking to this isolated corner of Thailand two decades ago; many who made the trip were so enamoured by the slow pace of life, glorious greenery and liberal attitude that they came back time and again (or simply never left).
Today, almost every hostel, hotel and guesthouse in town runs a sunrise yoga session, you'll never be more than a few metres from the nearest gently rocking hammock, and the strains of an acoustic guitar are always within earshot. At night, the central streets are dotted with market stalls selling handicrafts, banana pancakes, and the obligatory elephant pants.
Escape the crowds in laid-back Chiang Rai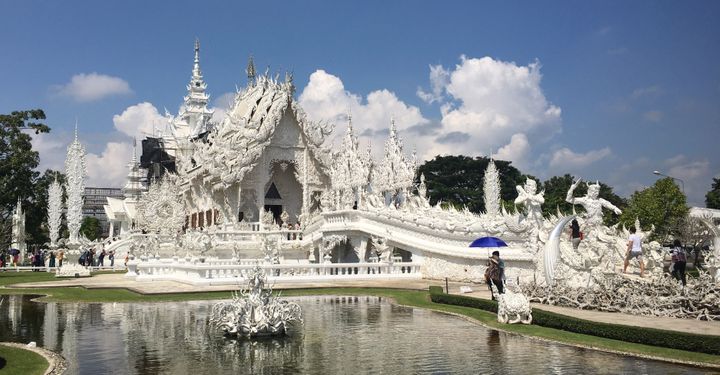 Chiang Rai is often dismissed as "sleepy" and "provincial", but Thailand's northernmost large city has hidden depths. Far more laid-back than your average Thai urban centre, partly thanks to its proximity to ultra-relaxed Laos, Chiang Rai is also a little further off the tourist trail than its northern neighbours.
As a result, you can get a great deal on accommodation, with many of the local hostels laying on more creature comforts than you'd find at a mid-range hotel in Chiang Mai or Pai (and it's not uncommon for them to offer reasonably priced private rooms too).
Chiang Rai also boasts a thriving foodie scene, with a dozen or so trendy places to eat opening their doors on the roads surrounding the city's iconic gilded clock tower. The Saturday night market is a must.
Northern Thailand is even cheaper than the south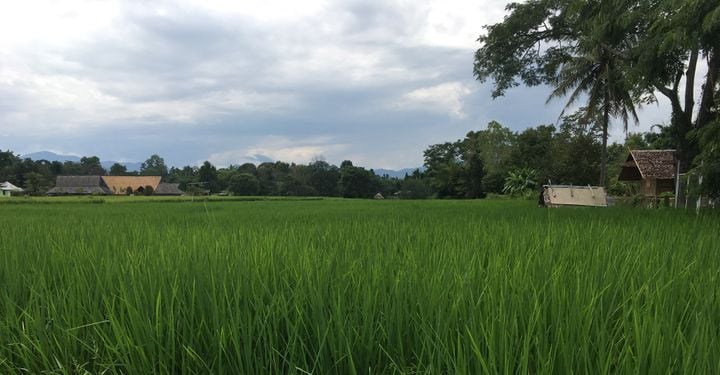 While Southeast Asia as a whole is very cheap by British standards, you'll get more for your money in the north than in Bangkok or on the Thai islands. It's rare you'll pay more than 100 baht for a large beer in Chiang Mai, the north's biggest city.
In comparison, you can expect to shell out upward of 180 baht for a small bottle of Chang in upmarket areas of Bangkok, like Silom and Sukhumvit. Likewise, island life carries a premium. Pretty much everything has to be imported, so price hikes are applied on everything from food and drink to transport and toiletries.
When is the best time to visit Northern Thailand?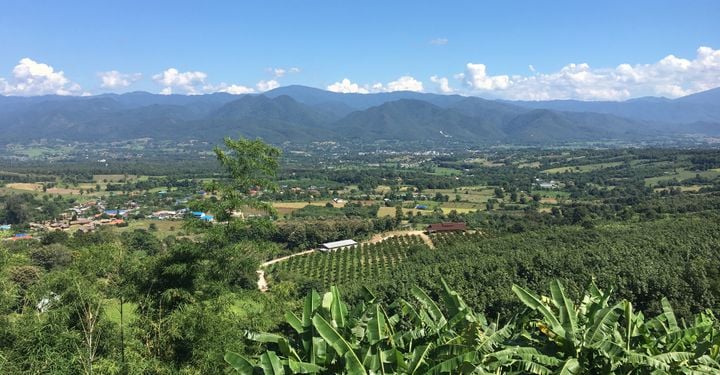 If you're planning to take advantage of all the outdoor activities on offer, you'll want to avoid the wettest months from June to September. Trekking during a monsoon isn't for the faint-hearted.
Most people visit during the cooler, drier winter months from November to January, when temperatures generally peak at a balmy 20-23C. The mercury rises post-January, sometimes climbing as high as the low-40s by the end of May - again, best avoided unless you want to spend the whole time sat round a pool or under an air conditioner.
The best Thailand holiday and flight deals can be found in shoulder season, from late September to the end of October. You might get a little rain, but the worst of the monsoon conditions will have passed, and the temperature rarely climbs above the low-30s.

Have a comment or question about this article? You can contact us on Twitter or Facebook.