Alternative US city break: Discovering the Steel City, Pittsburgh
October 7, 2022
"It's Pittsburgh." The phrase feels ubiquitous during my visit to the city, like its unofficial slogan, said often with humour and sometimes flippantly (illegally parked car? Eh, you'll be okay. It's Pittsburgh!), but always with deep affection.
It's a love that's infectious. One that flows through its passionate sports fans, its winemakers and biscotti bakers and yes, us visitors. Because while this West Pennsylvanian city rarely makes it onto tourists' radars, those who take a chance on it leave singing its praises.
From museums filled with celebrated art to a packed sports calendar, here's what to expect on a pit stop in Pittsburgh.


Discover Andy Warhol, baseball legends and Carnegie art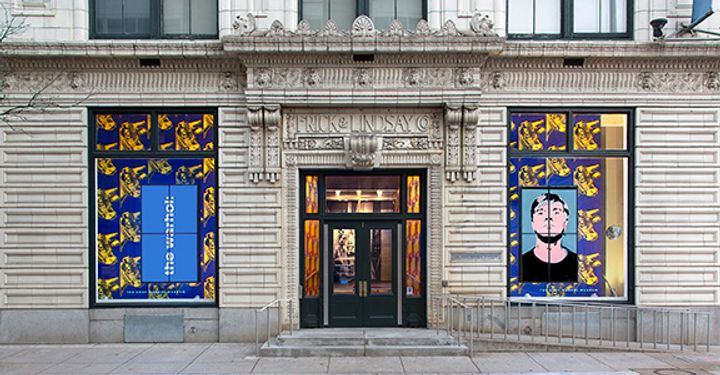 The 20th-century US novelist, Willa Cather, once said Pittsburgh was "more vital, more creative [and] more hungry for culture than New York". Check out its museums today and you'll find out just how right she was.
Take the Clemente Museum. Part Clemente tribute, part photography studio, and part basement winery, this creative combination housed in a restored fire station tells some of the city's most compelling stories. We visit on a night-time tour and tasting, meeting the winemaker whose reds turned Smokey Robinson into a fan of wine and sampling delicious drops loved by Pearl Jam's lead singer, Eddie Vedder. Then, the museum itself. This homage to baseball all-star, Roberto Clemente, looks back over his struggles with the racial prejudices of 1950s America, his humanitarian work and tragic plane crash death in 1972.
And it's not Pittsburgh's only dedication to its icons. Native boy, Andy Warhol, is remembered in a seven-floor gallery, filled with work from his student years, some 350 films and the pioneering pop art that made him famous. It's one of four museums in Pittsburgh's Carnegie collection. The other on our itinerary, the Carnegie Museum of Art, is packed with what founder Andrew Carnegie himself described as the "Old Masters of tomorrow". Visit for works from Monet and Mondrian to Keith Haring and more.


Seek out the secrets of The Strip District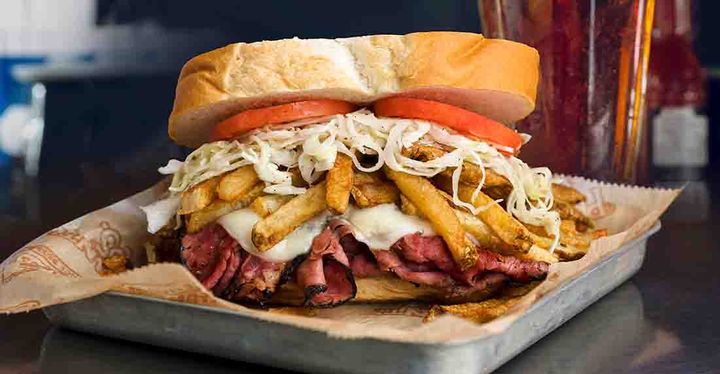 A flood of people, decked out in black and gold, make the slow trudge through pop-up market stalls and crowded stores, keeping an eye out for the next piece of Steelers gear to add to their collection. This is the Strip District the day before the big game, and shoppers are just as likely to leave with a $160 official jersey as they are a $30 knock-off. Joining the throng is an easy decision – we're also going to the game and not being seen to back the beloved team feels blasphemous – but it's not the only time we find ourselves in this vibrant part of the city.
Far from the neon-lit strips of resort towns and urban playgrounds, Pittsburgh's strip is not what you may expect. Long the city's foodie hub, The Strip District preserves the neighbourhood's immigrant and blue-collar roots all while drawing in all kinds of food-loving Pittsburghers and visitors.
Getting a crash course in what makes this neighbourhood so special comes via the 'Burgh Bits & Bites food tour. Founder and guide, Sylvia, is an expert in this handful of streets that hold so much of the city's history. Diners and delis, pierogi places and biscotti bakeries… like many places, Pittsburgh comes together over its food. And what food it is. Sylvia stops in on seafood giant Wholey's to see its live fish and lobster selection, as well as Parma Sausage for a taste of its delicious Italian meats. Pamela's Diner, meanwhile, is America on a plate – think hotcakes, omelets and homemade hash – and Primanti Brothers' huge chips-and-meat sandwiches are lunch and dinner combined. Come hungry.


See some seriously fun sport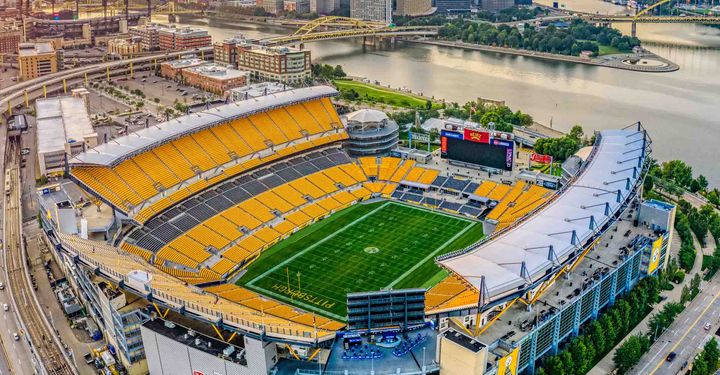 Locals joke that Pittsburgh is a drinking town with a sports problem. On the day of the Pittsburgh Steelers and New England Patriots NFL game, it seems to ring true. The city buzzes as fans – decked out in black, gold and their lemon-yellow 'Terrible Towels' – flock to the newly renamed Acrisure Stadium (once Heinz Field). Bars are busy early on, and tailgaters fill the stadium's carpark. One intrepid fan even sets up a pub outside his car, kegs and beer taps included. This really is Pittsburgh.
The energy is addictive and it's hard not to think of the city's impressive sports line-up as its main drawcard. Even during the match, the whip of Terrible Towels (a 70s charity gimmick turned unofficial symbol of the Steelers and the city) across the stadium is mesmerising.
Outside of NFL season, Pittsburgh's other big sporting teams keep things lively. The baseball season is in full swing in between late-March and October, and you can catch the Pirates play at their home ground, PNC Park. Hockey season follows between October and April, when the Penguins skate back onto the rink.


Fall for Frank Lloyd Wright architecture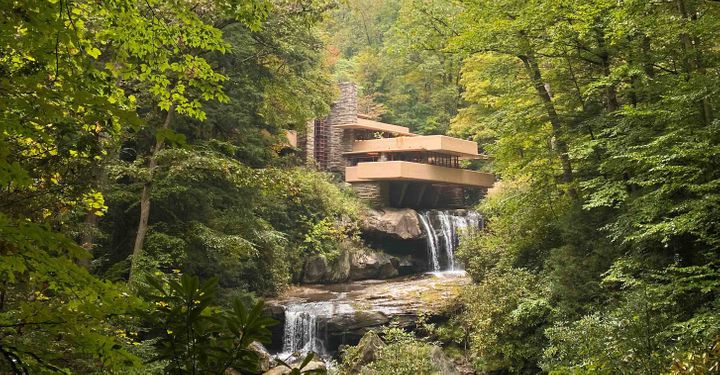 Pittsburgh has outdoor adventures aplenty, whether you're looking to get on your bike or out on the water to kayak under some of its 446 bridges. Further afield, about an hour away in the Laurel Highlands, you'll find even more to explore. Hiking, white-water rafting, rock climbing and zip-lining are all exciting pastimes in this nearby area, but we head south for another reason: to see two properties designed by architecture great, Frank Lloyd Wright.
Fallingwater, by far his most recognisable, is a quiet oasis and engineering marvel all in one. Built on top of a waterfall in 1935, it's said only Wright himself was brave enough to pull away the scaffolding holding up the home. His unerring confidence in his design and calculations almost feels like the origin of the 'it's Pittsburgh' mentality. That his team doubled the amount of steel beams into the house – and subsequent renovations were needed to further reinforce the building – is another story entirely! The property is still impressive to this day and every bit as beautiful as the pictures promise.
Also in the Laurel Highland is Wright's Kentuck Knob. It's an example of Wright's signature Usonian style, a concept that boils down to affordability and Americanness, as well as his organic architecture principles. It means Kentuck Knob works with its surrounds, rather than against them, and much of the property's undulating landscapes remain untouched.
To begin with, both Fallingwater and Kentuck Knob were family homes; now, they're museums worthy of the day trip from Pittsburgh. Pre-book your tour.


Pittsburgh FAQs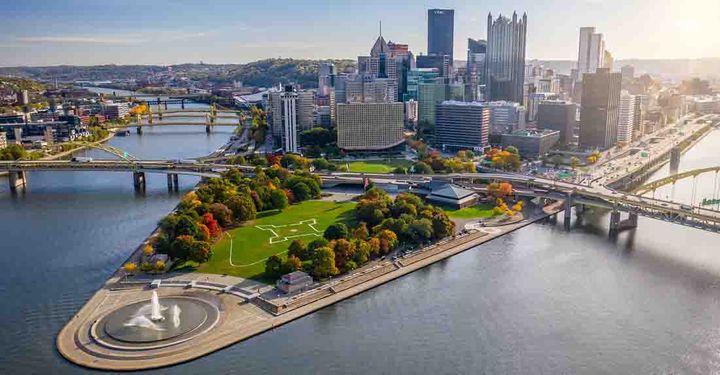 How do you get to Pittsburgh?
British Airways flies direct to Pittsburgh from London in about 8.5 hours. Visit as an alternative US city break or stay a few days before picking up a hire car for your great American road trip.
When is the best time to visit Pittsburgh?
Pittsburgh is a great year-round destination. Visit between autumn and spring if sports are your thing (check season schedules first) or head over in summer if you're considering an outdoorsy holiday packed with festivals. Winter gets cold, but Christmas markets and sledding in the city's parks more than make up for the chilly weather.
This trip was provided by Visit Pittsburgh and Black Diamond PR. For further information, check out visitpittsburgh.com.


Have a comment or question about this article? You can contact us on Twitter or Facebook.