March 12, 2021

Forget what you think you know about the Isle of Wight. A champion of slow travel, this British isle has a beautiful coastline, eons-old history and strong royal links – and it's just 22 minutes by ferry from Portsmouth. Here's why you should consider the Isle of Wight for your next staycation.


It's got some of the best beaches in the UK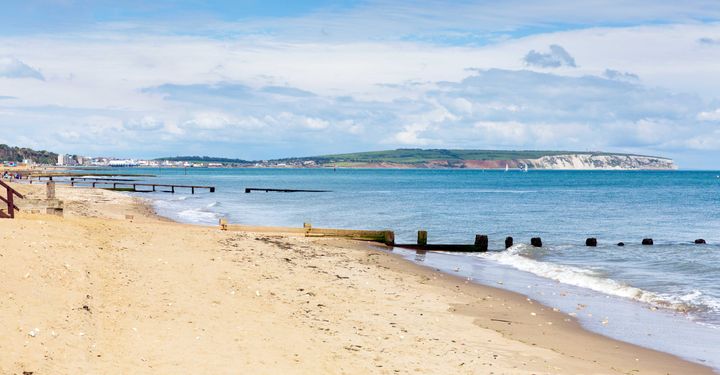 The Isle of Wight's beaches are some of the best in the UK, with clean, clear water (11 out of the island's 14 beaches have been classified as excellent by the Environment Agency) and spectacular backdrops.
Alum Bay beach is a top pick for views: multi-coloured cliffs loom above the shingle stretch and towering chalk stacks, known as the Needles, jut out from the clear water ahead. For the best vistas, hop on a chairlift at the top of the cliffs – it's the prettiest way to get down to the beach.
For sun and sand that's perfect for families, it's hard to go past the miles-long stretch between Yaverland and Shanklin. You'll find Yaverland, Sandown and Shanklin beaches here. Meanwhile, Gurnard Beach (near Cowes), is a great spot for anyone keen to gawp at sleek super yachts, although be prepared for huge crowds if you visit during the Cowes Week sailing regatta.


It's incredibly easy to get to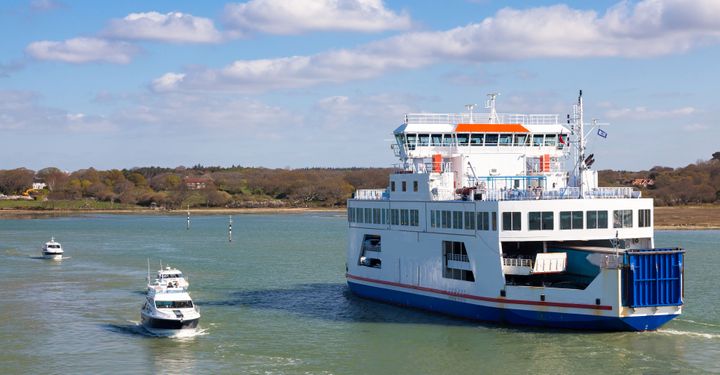 With 200 sea crossings a day, getting to the Isle of Wight is simple. You can depart from Portsmouth, Southampton and Lymington on ferries, which serve Ryde, Cowes, East Cowes, Fishbourne and Yarmouth.
One of the most popular routes is from Portsmouth to Ryde, which takes just 22 minutes by catamaran (offered by Wightlink, one of two ferry operators that service the island). An excellent option for foot passengers is the Portsmouth to Ryde service provided by Hovertravel, the UK's only passenger hovercraft service.


It's perfect for embracing slow travel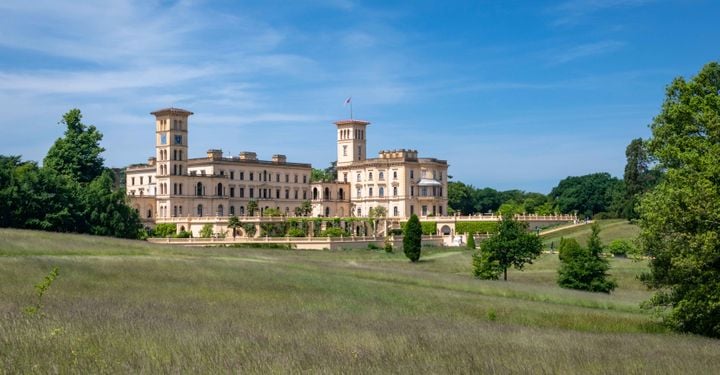 Leave the car at home! With an impressive network of walking trails and cycle paths, as well as frequent buses and a train service that connects the east and south, the Isle of Wight is the ideal destination for slow travel.
Though the island is just 36km (22.5 miles) in length, there's hundreds of miles of tracks and trails scribbled across the landscape, making many of its attractions well-connected for walkers and cyclists alike. Bring your bike over (it's free for foot passengers travelling by ferry) or hire one on the island and choose a part of the island to get to know really well on your staycation. For a challenge, you can tackle the 104km (65-mile) coastal track that circles the island.
You can also take on the coastal path by foot, or follow a themed trail to take in the sights at the top of your must-see list.


It's one of the world's best places to hunt for dinosaur remains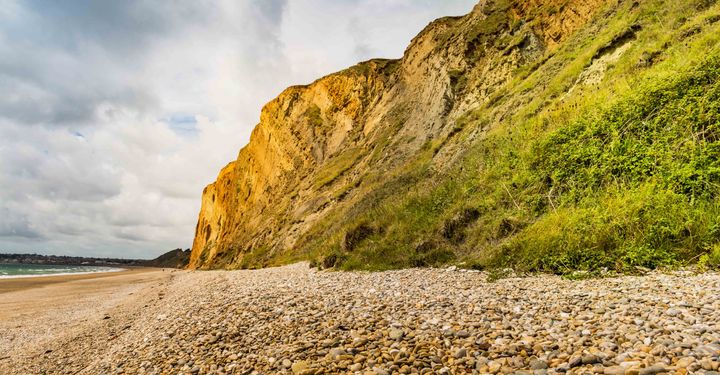 Don't know your struthiosaurus from your stegosaurus? Head to Dinosaur Isle in Sandown. You'll find dozens of dino remains at this museum, along with lifelike replicas of various prehistoric predators. Exhibits include the vertebrae of a leptocleidus (an extinct species of marine mammal) and the perfectly preserved skull of a bison that roamed the Isle of Wight millions of years ago.
A recent addition is the cabinet containing the dinosaur bones found on the island in 2019 – a discovery that hit the headlines when experts at the University of Southampton confirmed they belonged to a new species of dinosaur. Want to get involved? Sign up for a fossil-hunting tour with the fantastic Wight Coast Fossils.


Its food scene is upping its game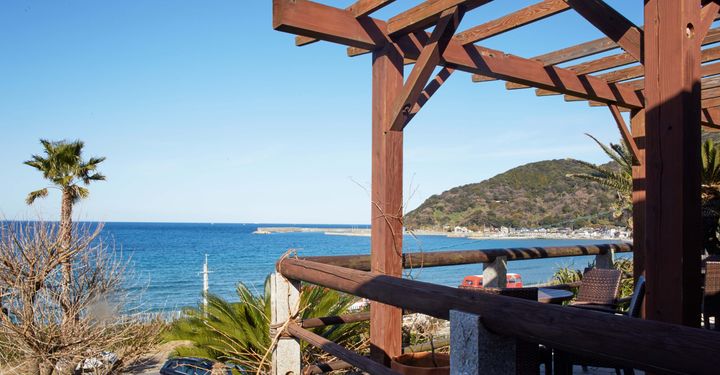 Fine dining, great pub grub, and seafood aplenty… the Isle of Wight is raising its stakes when it comes to simple food done well.
Some of the Isle of Wight's best restaurants are in Cowes. For sustainable, locally sourced seafood, head to the restaurant at the Albert Cottage Hotel, which was once the home of Princess Beatrice, Queen Victoria's youngest daughter. Over at East Cowes' Mojac's, you'll find classic dishes with an unexpected twist; try the Chinese five spice-roasted duck breast with cavolo nero and ginger, drizzled with orange sauce.
For pub grub, head to Shanklin, a pretty seaside town huddled around Sandown Bay. Here, nautical-themed The Steamer is a good pick for hearty seafood stews and sea views.
Love an afternoon tea? There are plenty to choose from, whether it's the jam-soaked feasts offered by Ventnor's Royal Hotel, or the ones served at Brighstone's Pearl Café, where you can restore energy levels while soaking up the views of the Needles.


It's got some serious royal links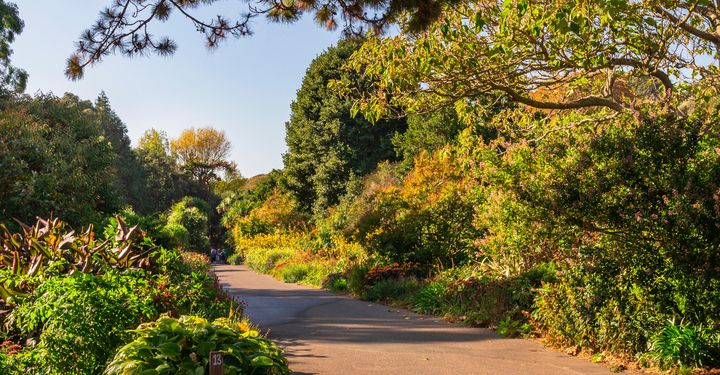 Queen Victoria and Prince Albert are said to have adored their holiday abode, Osborne House, on the Isle of Wight. Open to visitors, the Italianate palace is filled with room after extravagant room of sumptuous furnishings, and even has the private Queen Victoria Beach, where visitors are welcome to splash.
St Mildred's Church and Newport Minster also have connections to the royal family – Prince Albert redesigned the first and was responsible for the renovation of the second – while Ventnor Botanic Garden has its roots in the Victorian era as a hospital.
Now, the island's warm, sunny climate has allowed an astonishingly wide range of plants to grow here, including the oldest palms in the British Isles, which were presented to Queen Victoria in the 19th century. Head there between May and June to admire the echiums – towering, bright blue flowering plants typically found in the Canaries. July is a great time to check out the gardens' puya – a tree-like plant from South America known for its spiky leaves, which are blanketed with tiny flowers at the height of summer.


Have a comment or question about this article? You can contact us on Twitter or Facebook.