August 14, 2019
By Emma Coulthurst

Don't know much about Luxembourg? Well, you're not alone. This tiny country – it's only 51 miles long and 35 wide – slips under most people's radar. But that's a big part of the appeal. Despite its stunning capital city, pretty countryside and excellent wine, Luxembourg is largely untapped as a holiday destination.
And, with a flight time of just over an hour from the UK, it makes for a really easy break, too. Here are a few more reasons to consider Luxembourg for your next holiday.


The capital city might be the prettiest in Europe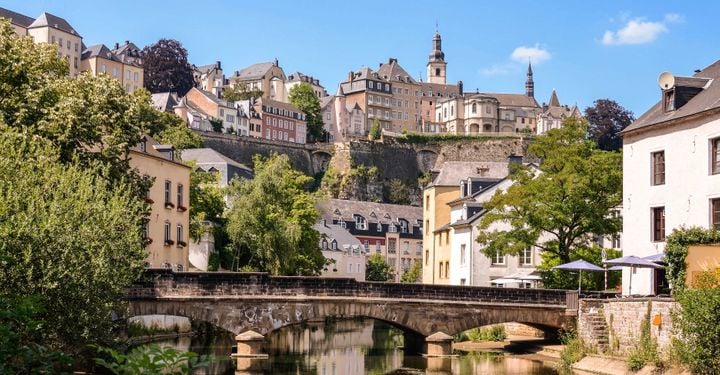 Luxembourg City may be small, but what it lacks in size, it more than makes up for in looks.
For stunning views of the entire city, head up to its fortified medieval old town. Perched atop sheer cliffs, it overlooks a scenic vista of gorges, rivers and forests – there's a reason the locals call it "the most beautiful balcony in Europe". The Bock Casemates (a series of tunnels once used as WWII bomb shelters) and the Pfaffenthal Lift, a scenic elevator with a suspended glass floor walkway, are also great ways to appreciate this beautiful city.
Once you've had your fill of the view (if that's even possible), delve into the city's art scene. Galleries abound here and you could easily spend an entire day hopping from one to the next. MUDAM (one for modern art fans), the National Museum of History and Art, and the Villa Vauban are among the best.
Eating and drinking out can be a little on the pricey side; however, there are some good-value set menu lunches scattered about the city. At A la Soupe (there are two restaurants), you'll get soup and a sandwich for under €9, whilte authentic Italian restaurant, Cyrano offers the lunchtime dish of the day for under €12 on weekdays – both are excellent value. Just after a snack? Head to Matelots for a delicious crepe washed down with Breton cider.
If you really want to save money, your best bet is to head to a local supermarket and eat on the hop. In a country this beautiful, a picnic is never a bad idea.


It's super cheap to get around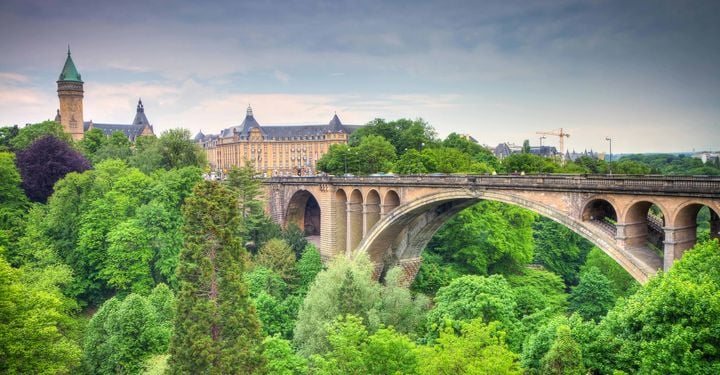 Being so small, it's incredibly easy to get around Luxembourg. Not only that, it's wonderfully cheap.
You can travel anywhere in the country on just €4 a day – all-day tickets allow for unlimited travel via bus and train – or you can opt for a short-term ticket for €2, which gives you two hours of unlimited travel. If that wasn't good enough, by March 2020 it will be completely free to travel on public transport in Luxembourg.
Unfortunately, this is where the country's cheap transport ends. While the buses and trains are ridiculously cheap, Luxembourg has possibly some of the most expensive cabs in the world – a few kilometres in a cab can easily hit €50! Keep it cheap, stick to the bus.


The countryside is spectacular (and packed with stunning walks)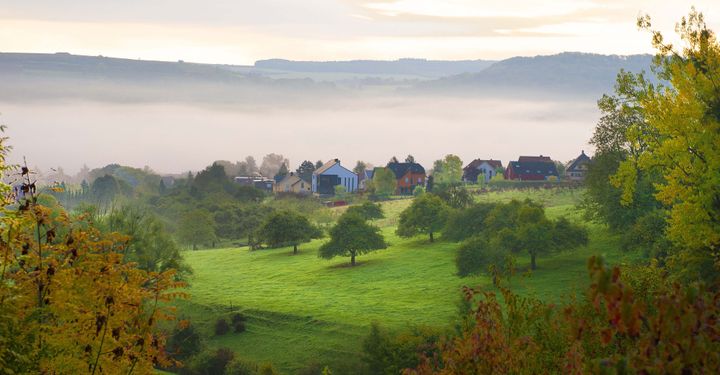 A country made for walking, there are a staggering 403 hiking trails – including 35 long distance trails and 7 pilgrim trails – spanning for hundreds of miles across Luxembourg. Each route is well marked and clearly signposted via and easy-to-understand colour system. So, whether you're after a short stroll or something a little harder, there's a walk to suit you.
For a particularly pretty hike, hop on a bus to beautiful abbey town Echternach and take on the Felsenweg circuit. This 20km circular walk meanders through a serene landscape of pretty forest, wild flower meadows and intriguing rock formations. Some of the route takes you into Germany, so you can tick off two countries in one day, all on foot.
Another option, again through gorgeous woodland, starts in Ettelbruck (40 minutes by train from Luxembourg City) and takes you along the a part of the Escapardenne Lee trail on a 15km walk. You'll need to get a bus back to Ettelbruck from Michelau if you're planning to return to Luxembourg City by train.
See here for more information about walking routes in Luxembourg.


It has an underrated (and cheap) wine scene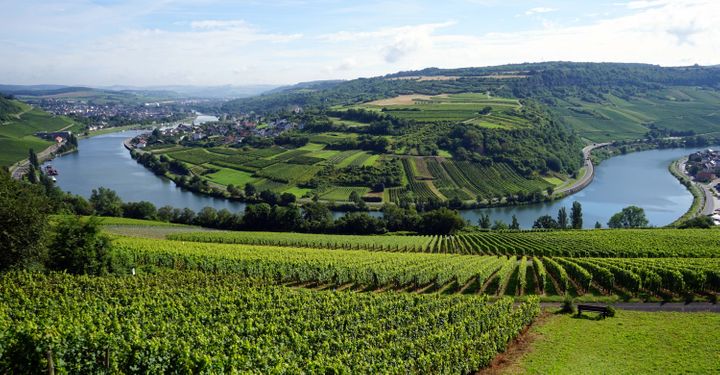 Despite being relatively unknown compared to its heavyweight neighbours, Luxembourg's wine scene is refreshingly varied – not to mention tasty.
The country is best known for its sparkling wines and dry whites (Reisling, Rivaner and Auxerrois blanc make up the majority of the grapes here), but you'll find roses and reds, too.
One of the best (and cheapest) ways to sample Luxembourg's tipple is to rent a bike (the Luxembourg Card includes free bike hire – more on that below) and do your own cycle tour. Head to Remich, in the Moselle region, where wineries line the Moselle River. Tastings cost no more than a few euros and it's a great value way to try wine straight from the makers.
In Remich, you can get a map from the tourist office and then rent a bike from the shop below it. To make your tasting even cheaper, take your own picnic and wash it down with some of that delicious local wine. Prost!


You can get a lot for a little with the Luxembourg Card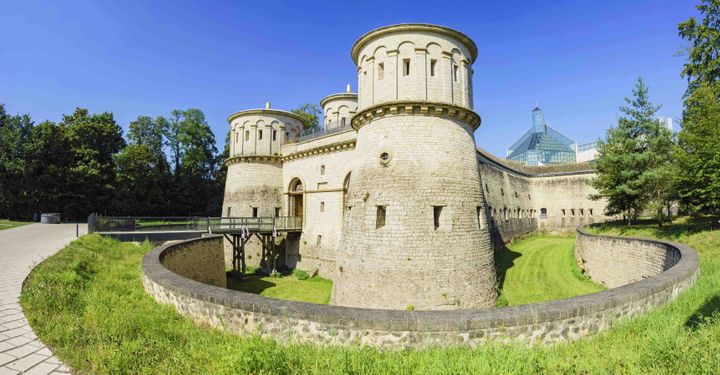 If you know you want to do quite a bit of sightseeing, getting a Luxembourg Card is definitely worth considering. The pass covers you for the whole country, not just the capital, and also includes public transport.
It offers a wide range of activities, including access to 60 museums and attractions. The card comes in one-, two- or three-day options, costing €13, €20 and €28 respectively.


Getting to Luxembourg
Flights from the UK are incredibly cheap and you can find a return for around £100.
However, accommodation can be expensive, similar to what you'd expect in most western European capital cities. For a cheaper option, whatever your age, consider the the well-reviewed Luxembourg youth hostel network. Beds start at around €22 a night, including breakfast.


Have a comment or question about this article? You can contact us on Twitter or Facebook.