6 of Europe's best self-drive adventures

May 1, 2019
By David Williams
There's no mystery about why millions of Brits head to Europe on self-drive tours each year: it's only a hop away, with a short ferry or Eurotunnel trip opening up a whole new world. And there's always the chance of warmer weather.
But self-drive trips aren't quite as simple as heading to a UK resort. They require a bit of planning: for one thing, different rules of the road apply and you need correct documentation, too.
The good news is that your full UK driving licence lets you drive anywhere in Europe, but do carry both parts with you. Police will expect to see them if you're stopped.
Here's what else you need to know for a self-driving trip.


Essential tips for a self-drive trip to Europe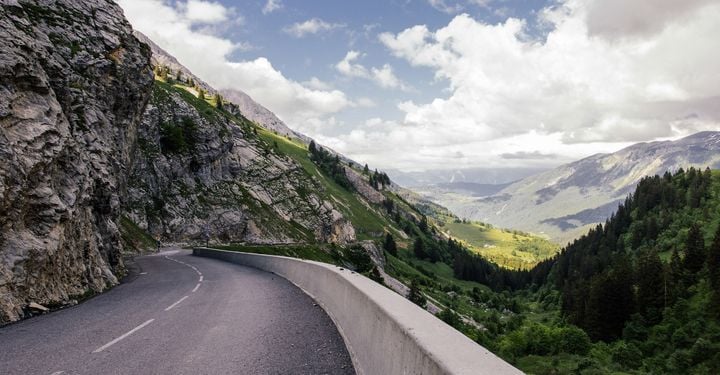 Check your car insurance policy before leaving. Most insurers cover your car for Europe but you may need to pay to extend the "comprehensive" element while abroad.
While you're at it, ensure your travel insurance and European Health Insurance Card are up to date.
Most vehicle breakdown policies won't automatically cover you while driving in Europe so check before leaving and, if necessary, buy extra cover (from around £40).
Motoring laws in Europe are challenging – partly because they change all the time. In France, for instance, you must now carry a hi-viz jacket and a breathalyser.
And while it's a good idea to use a sat-nav that covers your destination country and any other countries en route, France recently outlawed speed detectors – and that includes sat-navs warning of likely speed trap locations. The AA has a useful rundown of French motoring laws.
On a positive note, UK motorists travelling through France can now pay Autoroute tolls with a windscreen tag to avoid fumbling with currency: more details here.
The best departure points for your European self-drive adventure

Many motorists like to relax on board a ferry, and you can choose from numerous ports depending on your destination.
Alternatively, travel by Eurotunnel, which departs from Folkestone two to three times an hour, arriving in Calais – the gateway to Europe – 35 minutes later.
To help you decide where to go, we've pulled together six of the best self-drive trips below.

1. France's Opal Coast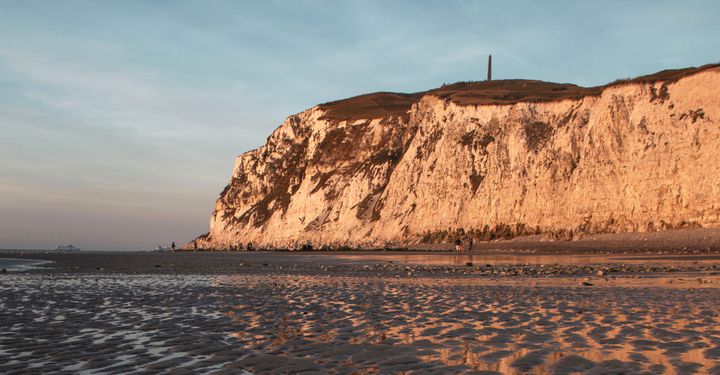 How beautiful and convenient (and how frequently overlooked by British tourists who arrive in Calais only to rush inland) is the Côte d'Opale.
Tucked between Calais and Boulogne, it boasts 26 miles of breathtakingly craggy, verdant coastline and makes a great first trip for anyone new to self-driving in Europe.
Its quiet, restrained character has long been prized by the French, who love its informal seafood restaurants hidden in fishing villages dotted along the coast, its miles of sandy beaches and its intriguing coves.
Find this idyllic patch of France by following the D940 south from Calais. Discover pretty beaches along the way at Audresselles and Ambleteuse and the surfing mecca of Wissant.
2. Normandy: The 'Queen of Beaches'

Few short trips into France beat the tour from Calais to the so-called Queen of the Norman Beaches, the resort of Deauville. Without the stifling heat of the south but all of its pleasures, this idyllic strip of coastal France gives the Côte d'Azur a run for its money.
Fabled for its fashionable beachfront boardwalk and flamboyant Belle Epoque villas, you can reach Deauville within seven hours after disembarking at Calais.
Join the pretty D940 then, after the bustling town of Le Touquet-Paris-Plage, follow signs for the A16, Abbeville and Amiens, then the E44 to the east before turning left and joining the A28 towards Rouen for some sight-seeing, before following signs for the A13, the A132 and then the D677 to Deauville.
3. A lakeside drive in Italy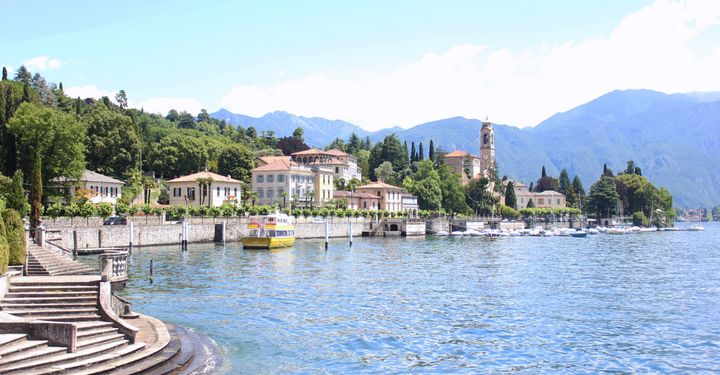 Of all the Italian Lakes, Lake Como – dramatically enclosed by steep mountainsides – is one of the most beautiful and (thanks to its northerly location) easy to get to from the UK.
Many visitors will want to make haste – and more time for lakeside pleasures ahead after disembarking their ferry at Le Havre – by scooting along the autoroutes linking Paris, Dijon, Geneva and Milan, before taking their time as they hone in on Bellagio, standing at the tip of the peninsula that bisects Lake Como into a wide inverted Y.
From here, seek out Como itself along the thrilling, twisting SS583, then take the funicular to the hilltop resort of Brunate. Other key sights include historic Menaggio and the lake's only island, Isola Comacina, reached from Sala Comacina by boat.
4. And onwards to Spain…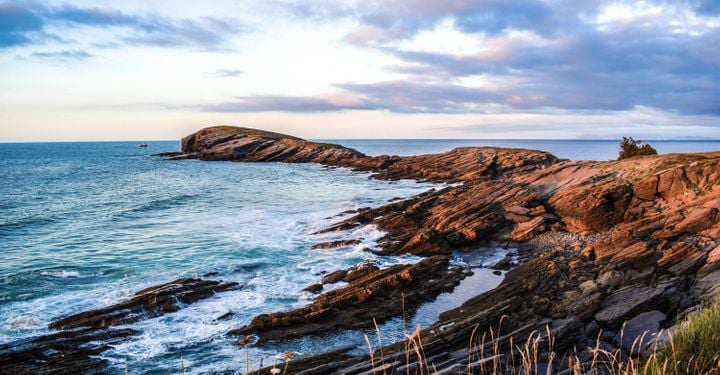 The Cantabrian coast – reached from the ferryport of Santander, with links to Portsmouth and Plymouth – is a motorist's delight, offering a great introduction to Spain.
After your sea crossing, start by admiring the long, inviting beach at Santander itself before heading along the A8 to exit 13A, then pass through the town of Solares and turn left on to the N634 to Bilbao.
The route runs mostly parallel to the motorway but close to the coast, passing through small towns such as Hoznayo and Beranga, with their wayside inns.
From Gama, the N634 carries you to Laredo, before turning inland and hitting the coast again at Islares, a tiny village with a beautiful cliffside beach. Enter Castro Urdiales on the coastal road before looping to Bilbao, then back to Santander on the A8.
5. Germany: Castle to castle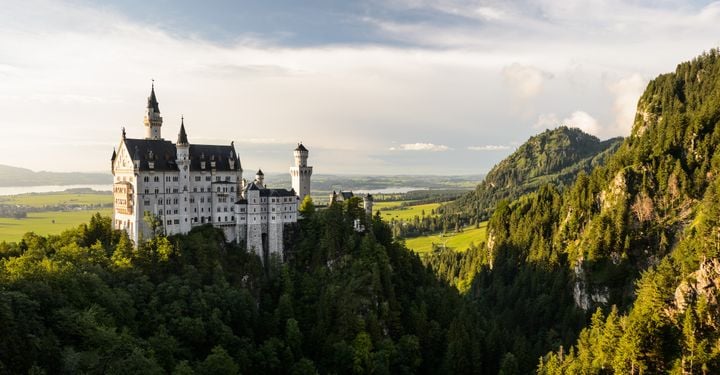 The Romantic Route, based loosely on the old Roman road linking ancient towns, is one of Germany's best-known driving tours, offering superb scenery.
The starting point is Wurzburg, 450 miles from Calais, reached via fast motorways linking Bruges, Brussels, Cologne and Frankfurt. The trip there is worth the effort, offering an unforgettable five to seven-day tour.
Motoring from Würzburg to the foothills of the Alps near fairy tale-like Neuschwanstein Castle, you're rewarded with long views, ancient cathedrals and lots of castles.
You enter the pretty Tauber Valley before arriving in Rothenburg ob der Tauber with its medieval streets and mighty city walls. Other highlights include the picturesque town of Nördlingen and its cathedral, the highly civilised city of Munich, with its vast parks and beer-supping traditions, and the historic town of Füssen, where the tour ends.
6. A Belgian quickie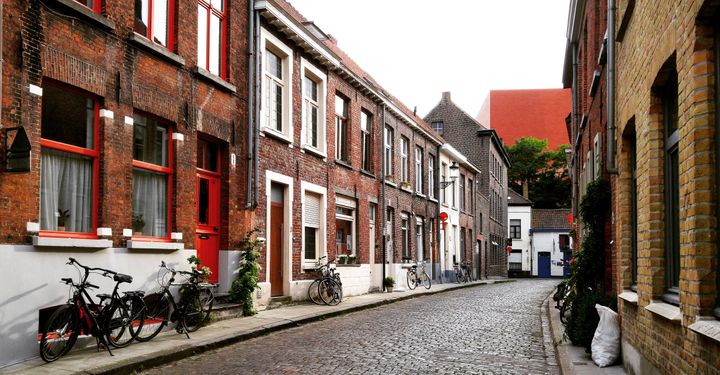 Just an hour's drive north of Calais, Bruges is a great destination for a short motoring break, with the French coast easily reached by Eurotunnel or ferry from Dover.
Depending on the time available, choose either the fast E40 from Calais, or hug the coastal road – or mix and match the two, stopping for sightseeing at Dunkirk.
The real fun comes when you arrive in charming Bruges, a picturesque, medieval town with a vast choice of places to stroll, eat, drink and shop. Its Christmas market makes it popular in winter, too.
The regional dialect is Flemish (not French), but English is spoken widely too. This is the perfect tour for an overnight stay.
Have a comment or question about this article? You can contact us on Twitter or Facebook.