9 exciting cruise destinations to visit now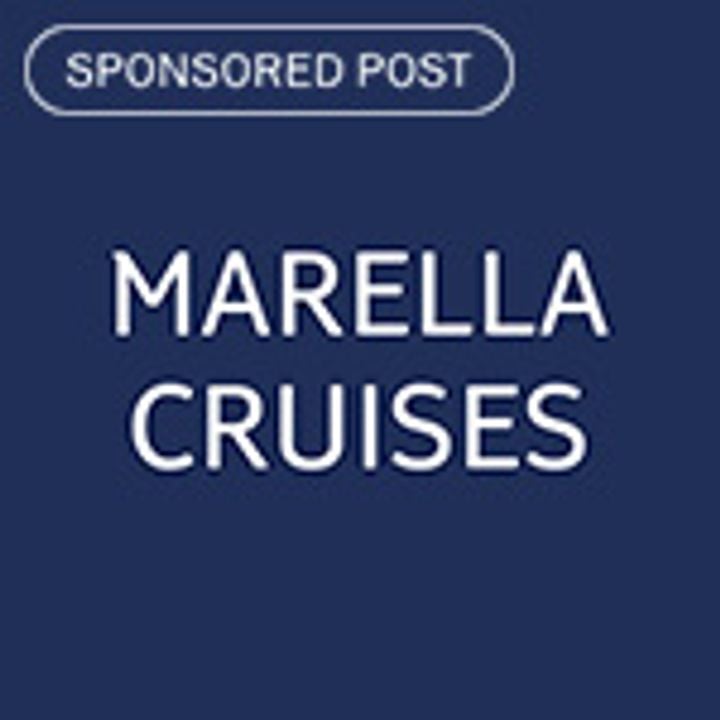 Please note: this content is sponsored by one of our partners. The links on this page will take you directly to the Marella Cruises website.

January 10, 2020
Throw what you think you know about cruise holidays right out the porthole (that's 'window' to you and me landlubbers)! While spending a week sailing the Caribbean will never go out of style, cruise holidays now offer the chance to explore more. Drop anchor in New York, dock in Colombia or float along the coast of Florida, ticking off bucket list attractions by day and relaxing in all-inclusive comfort at night.
To bring you the most exciting cruise destinations for 2020 and beyond, we tapped the experts at Marella Cruises. What's more, you'll save £200 on cruises sailing between May 2020 and April 2021**. Now, here's where you'll want to consider.
*All deal pricing below is accurate as of January 10, 2020. Prices are subject to change. Deals are subject to the partners' T&Cs.
** Offer ends January 31, 2020.
1. New York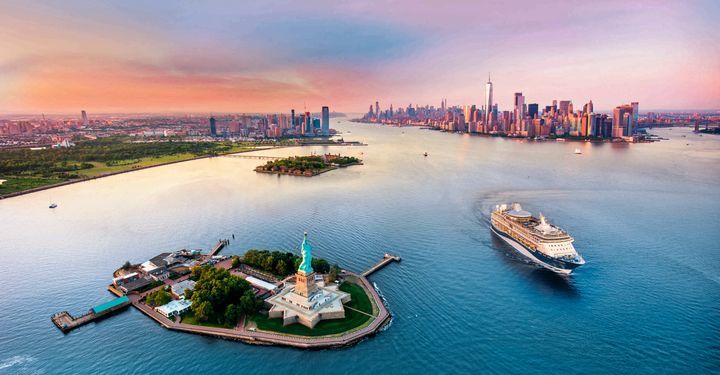 It's a classic city break destination, but even the most organised of top-ten ticking tourists can't see it all in one trip. Instead, nibble at the Big Apple and savour it slowly from your spot on the sea.
Get an overview of the city's museums or tick off the biggest sights, from Times Square to the Statue of Liberty on a shore excursion. Maybe, you'd prefer a walk through the world's most famous park or go a hunt for the best NY slice in Little Italy – a stop here might typically be brief but it can be whatever your New York dreams are made of.
Need to see New York? Get a taste of it on the Big Apple Adventure itinerary that'll also see you stop in Virginia and the Bahama

2. Florida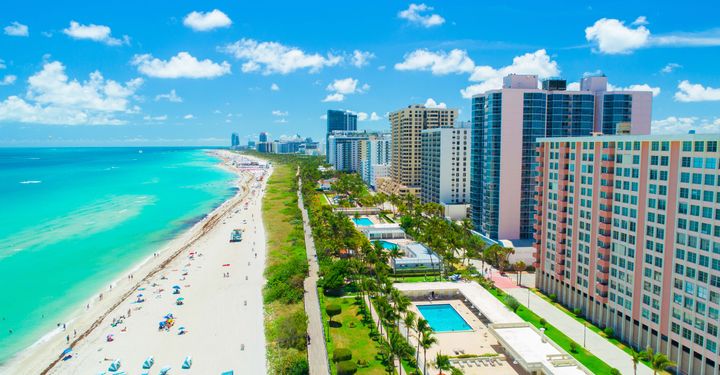 Between the Caribbean-copycat coastline of Key West and the Art Deco streets of Miami, the Sunshine State refuses to be pigeonholed into offering just one type of holiday – and its enviable setting dangling off America's east coast makes it a dream destination to explore from the sea.
Consider spending a rum-fuelled day learning about Ernest Hemingway at his home in Key West, offered as a shore excursion by your friendly crew. Or, just flop on Miami Beach for an afternoon – it's your holiday, after all.
In Port Canaveral, from where most cruises set sail, you can visit the NASA Kennedy Space Center or hop on a smaller boat for a wildlife-spotting tour of the marshlands.
Float along Florida – by way of the Dominican Republic and Turks and Caicos – on the Sunshine State and Sands cruise

3. Colombia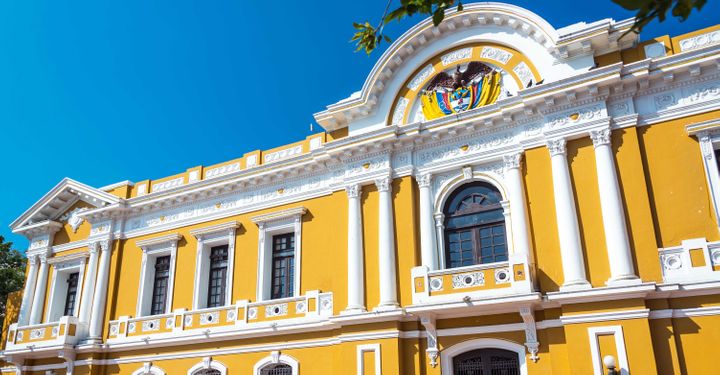 Curious about Colombia but not sure where to start? Tackling some of its most stunning seaside locales is made easy on a cruise.
Stop in on the oldest European-settled city, Santa Marta and explore streets full of colourful Spanish colonial architecture, or satisfy your adventurous side on a journey into the nearby Tayrona National Park. An impossibly green rainforest teeming with exotic wildlife (keep your eyes peeled) and fringed with beautiful white-sand beaches, it's certainly a highlight of this stretch of Colombia.
In UNESCO-protected Cartagena, another popular point to drop anchor, you can snap up a storm photographing its pretty streets and stop in on markets hawking locally made wares.
Colombia calling? Go ahead and answer on the Pride of Panama itinerary, where you'll also stop in Panama, Costa Rica and Jamaica


4. Norway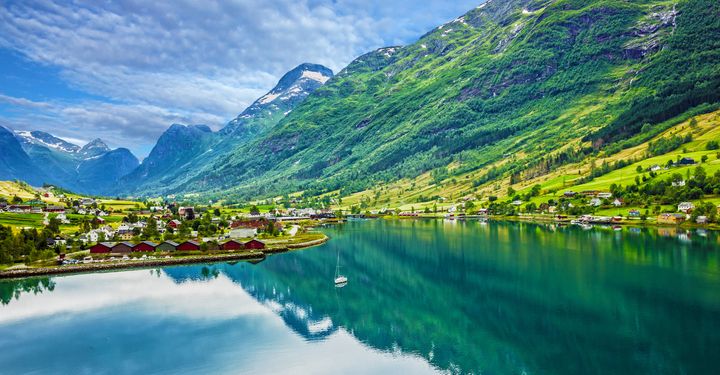 The full scope of Mother Nature's might is on display in Norway: winter brings the Northern Lights and summer, the elusive phenomenon known as the midnight sun. Year-round, majestic fjords carved out by glaciers eons ago are waiting to be explored, as are the glaciers themselves.
In between are the seemingly impossible towns that thrive despite the elements – and you'll get a thorough experience of it all when you go by boat. Take in the full length of Norway, stopping in on such natural wonders as Sognefjorden – its biggest fjord – and world's most powerful tidal current, Saltstraumen.
Even better, you can jump straight into holiday mode on a cruise to Norway, no flight needed. Liners leave from Newcastle and, with all-inclusive deals as standard, you can dodge Norway's notoriously pricey reputation with your food and drinks all paid for upfront.
Experience the outstanding natural beauty of Norway on the Norway's Midnight Sun cruise


5. Italy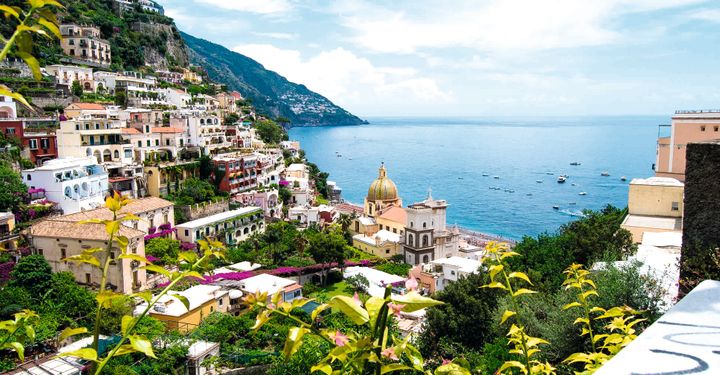 Blend beach breaks with city escapes on a cruise along Italy. Fly through a montage of highlights in capital Rome, seeing everything from the Colosseum to the Vatican, taste pizza in its hometown of Naples, wander the remarkable ruins of Pompeii and take a step back in time in the Renaissance favourite of Florence.
Then, break it up with a day on the sand in the swanky Costa Smeralda (Sardinia's Emerald Coast). Here, the waters are so clear and sands so white, you'd be forgiven for mistaking it for the Caribbean. Alternatively, dash over to La Maddalena – one of Sardinia's 'secret' islands.
Discover la dolce vita on the Mediterranean Gems itinerary, where you'll also make a stop in Toulon in France and Barcelona


6. Malaysia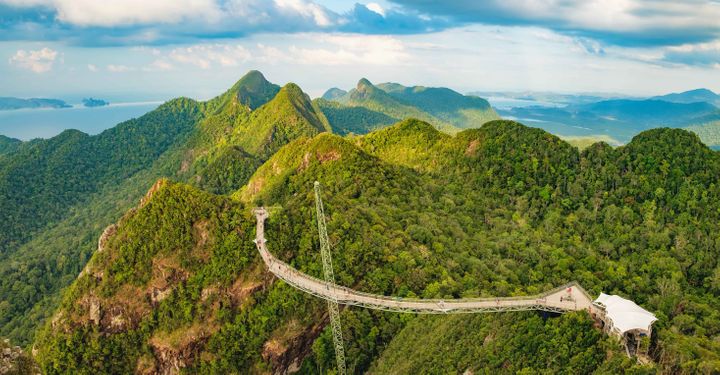 Peer into the past, then catapult into the now in Malaysia. Cruises here can ping-pong between its paradisiacal islands and colourful mainland, taking in a melting pot of culture in UNESCO-recognised colonial town of Malacca (also called Melaka), then taking to the skies in high-rise capital, Kuala Lumpur.
Of the almost one thousand islands that float off Malaysia's mainland, you'll generally dock in two of the most popular, Penang and Langkawi. At the former, discover Malaysian culture at Wat Chayamangkalaram temple and through its thriving market scene – foodies, you'll be well looked after here.
The latter brings breath-taking views from Machinchang Mountain and blissful beach days.
See Malaysia and more of Southeast Asia (including Thailand and Singapore) on the Flavours of the Far East cruise

7. Jordan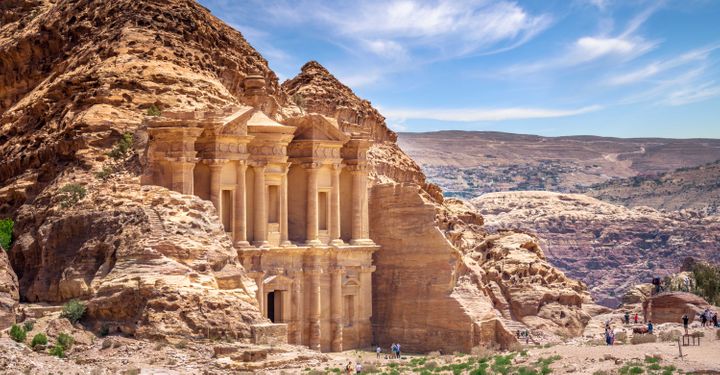 The jewel in Jordan's crown is undoubtedly Petra, an ancient city hand-hewn into the red desert mountains. Nicknamed 'The Rose City', this sprawling settlement dates back over 2000 years and reveals a fascinating civilisation often overlooked by the history books. Perhaps it's for the best, though; this is one that needs to be seen for yourself – pictures just won't do it justice.
A 1.2km (about three-quarters of a mile) stone corridor is the dramatic drumroll into the city, ramping up anticipation for the main event: over a hundred square miles of temples, tombs, theatres and more. Highlights include Al-Khazneh (also known as the Treasury) – a building of still unknown function – and the Royal Tombs.
Jordan is just the cherry on top of this Marella Cruises Journey to Jordan itinerary, which first takes you past Crete and Egypt before settling in Aqaba for two days


8. The Caribbean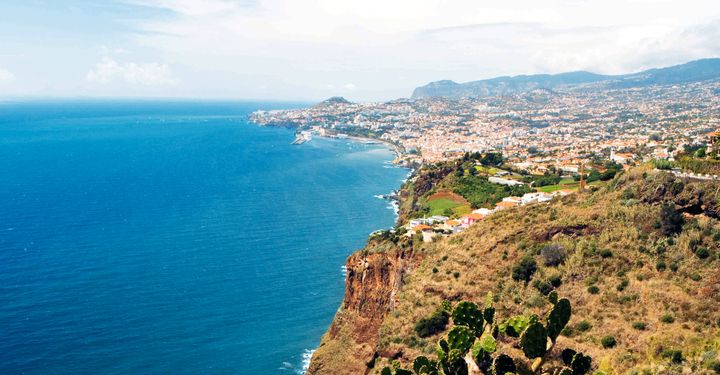 Discover Caribbean cruising with up-and-comers, Dominica and Martinique.

Then, see the twin mountains, the Pitons, splashed on every St Lucia postcard; discover why Grenada is dubbed the 'Spice Island' and be entranced by the calypso beats of Barbados – and then relax on back onboard knowing everything's taken care of. This heaven on earth after all, and you'll be damned if you do anything too strenuous!
Find out why these Caribbean islands are on their way up on the Tropical Delights cruise


9. Morocco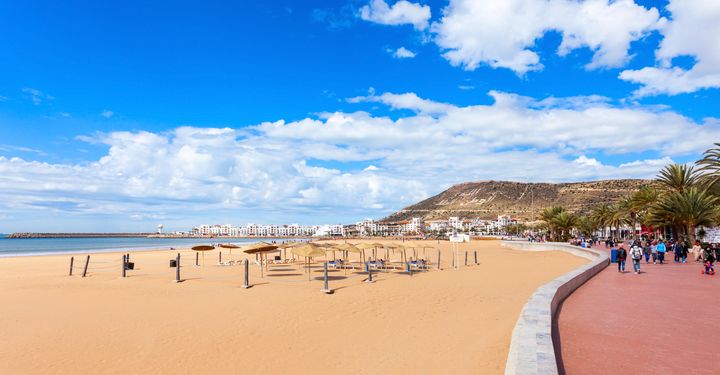 Jump straight into Morocco's signature bustling markets, then retreat to an impressive stretch of sand to while away an afternoon – it's the promise Agadir makes, and the coastal city more than lives up to it.
In town, visit the ruins of Agadir Kasbah, a medieval hilltop fortress with sweeping views of the bay and haggle for hand-made goods at the city's souk. If you're up for some adventure, it's easy to venture inland to the walled city of Taroudant from Agadir's port. The 11th-century structure is an impressive sight, but inside, it's the daily Berber market that is the real drawcard.
Pop in to Morocco the comfortable way – on a seven-night Colourful Coasts cruise that also takes in the best of the Canaries and Madeira


Have a comment or question about this article? You can contact us on Twitter or Facebook.