9 Things You Probably Didnt Know About The Maldives
9 things you probably didn't know about the Maldives


April 27, 2018

The dream holiday destination of the Maldives is undoubtedly beautiful. Stilted, over-water cabins are the norm, its waters are impossibly clear, the weather is perfect…it's basically one of the closest things to paradise going.
But beyond its blissful good looks, there's a fascinating history and a rich culture to discover. Its geology is pretty unique too: the whole country is made up of 26 coral atolls, formed after the eruption of ancient underwater volcanoes.
So, if you want to dig beneath the glossy surface and learn more about these Indian Ocean islands here are nine intriguing facts you probably never knew about the Maldives.
1. It's only been a holiday destination for 40 years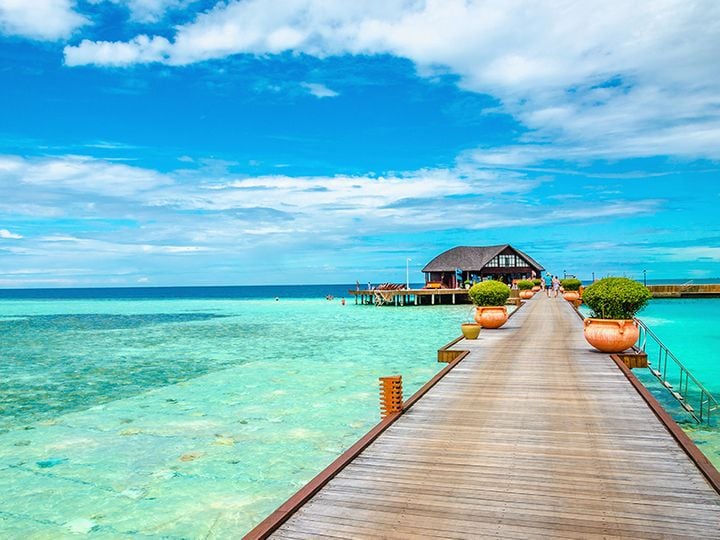 The Maldives may have been around for a few thousand years, but its popularity as a tourist destination is a relatively new thing. In fact, it wasn't until the 1970s that the first resorts opened up. Before then, it was largely a destination that only adventurous divers and surfers knew about.
Besides the islands' obvious natural charms, its rise from an obscure, "can-you-show-me-it-on-a-map?" destination to bucket-list paradise was aided by former President Maumoon Abdul Gayoom who, during his first term in power, set about boosting tourism as a way to diversify the economy.
Once word got out about these idyllic Indian Ocean isles, it's been one-way traffic – last year, a record 1.3 million people visited the Maldives. Some secrets are just too good to keep.
2. Less than a fifth of its 1,200 islands are inhabited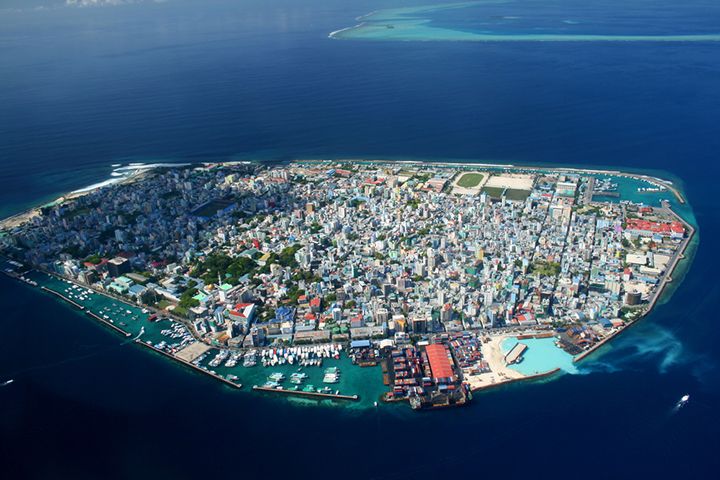 Around 400,000 people call the Maldives home – that's a population roughly the same size as Cardiff. But while there are roughly 1,200 islands stretched out over the archipelago, only around 200 of them are inhabited.
Up until 2009, it was actually impossible to visit the inhabited islands due to a ban introduced in 1984. Since this was lifted, visitors can see the cultural side of the islands, beyond the resorts and stilted luxury cabins.
Lifting the ban has helped locals to capitalise on the Maldives' growing tourism industry, and, now, there are plenty of guesthouses, restaurants and Maldivian-owned diving and excursion companies on the inhabited islands.
3. The world's first underwater cabinet meeting was held in the Maldives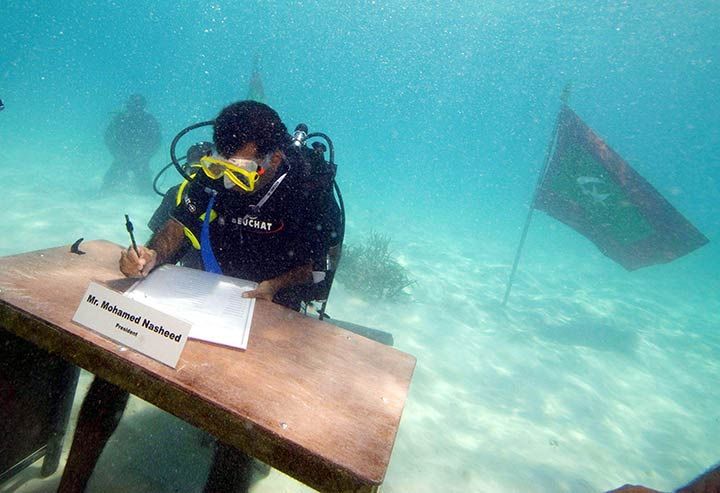 In 2009, then Maldivian President Mohamed Nasheed held a somewhat unorthodox cabinet meeting. The location? Not in a stuffy board room or boring government building. It was held at the bottom of the sea.
While down there, the 11 ministers signed a document calling for global cuts to carbon emissions. The gesture, headed by Nasheed, was interpreted as a symbolic cry for help over the rising sea levels that threaten to submerge most of the low-lying areas in the Maldives by 2100.
The signed wetsuits of the ministers who attended the meeting were auctioned to raise money for coral reef protection. Nasheed also suggested that a fund should be created to help the population should they need to leave the islands. Hopefully, it won't ever come to that.
4. You can swim with the biggest fish in the sea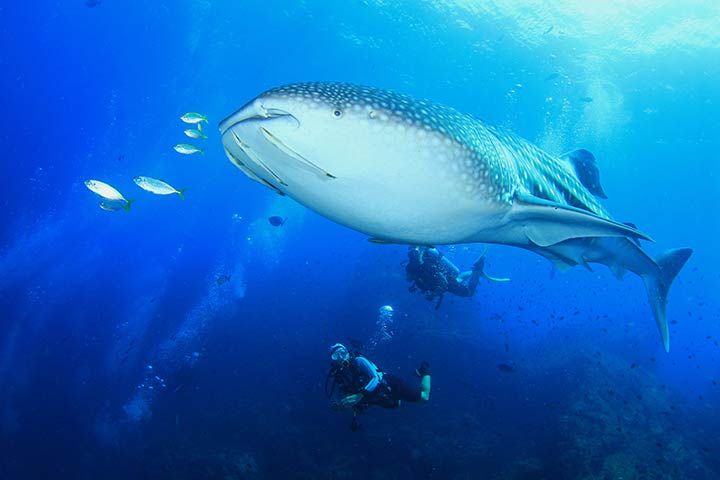 The Maldives is a hub for all sorts of diverse marine life, but the most remarkable has to be the whale shark, the biggest fish in the ocean.
These enormous beasts of the deep can grow up to 20ft long. Despite their size, they pose no danger to humans and live off a healthy diet of plankton.
South Ari Atoll is the best place for year-long whale shark sightings in the Maldives, especially around the southern part of Sun Island's reef. The Rangali Island on the Alif Dhaal Atoll and the uninhabited Hanifaru Bay on the Baa Atoll are also excellent whale shark spotting spots.
5. The beaches are incredibly rare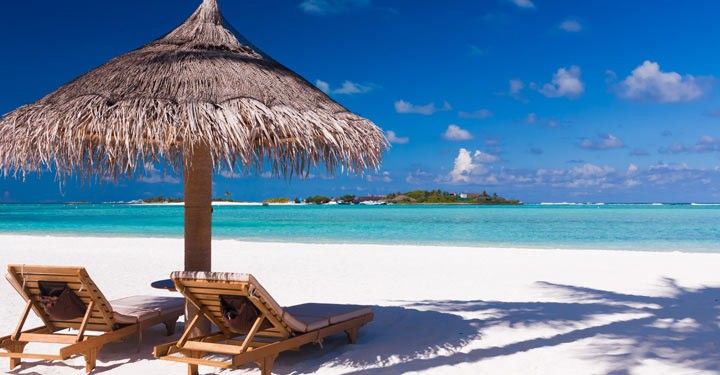 So white and pure, Maldivian beaches are famous for their staggering beauty. In fact, one of the main reasons holidaymakers choose the Maldives is for the quality of these island beaches – selfies from paradise generally induce a lot of holiday envy.
But besides their good looks, there's another reason these beaches are so special - they are made from coral.
Unlike most beaches which are made of quartz, a coral beach is made from dried and sun-bleached algae. Coralline beaches are rare and constitute only about 5% of the world's beaches. You really won't find stretches of sand like this in many other places on the planet.
6. It's the lowest nation in the world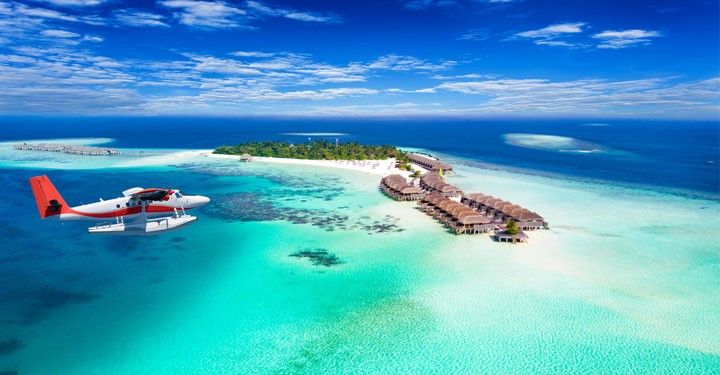 On average, its 1,200 islands are around seven feet above sea level. Even at its highest natural point, the Maldives is still only eight feet above sea level, which is still lower than every other nation in the world.
Natural coral reefs act as a barrier, protecting the archipelago from monsoon season swells. However, being so low, you can see why Nasheed took his cabinet to the bottom of the sea for their now-famous meeting!
7. There was a time when money would wash up on the beach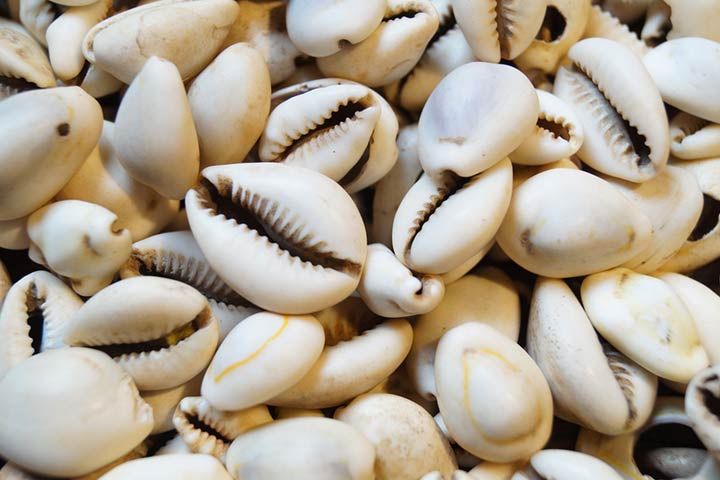 Well, not money as we know it, but a currency all the same. In the 1800s, shells were used as a type of international trading currency, and the Maldives was full of them.
Not just any old shell, mind you. It had to be a specific type: the cowry shell. Light, distinctive and impossible to forge, these shells had all the perfect traits for making money. Endemic to the Indian Ocean, they were readily available in the Maldives and an entire shell-money trade sprang up around the islands.
Today, the cowry shell is the symbol of the Maldives Monetary Authority. Sadly, cowry are pretty much worthless today, and if you try to buy anything with them it during your holiday, the only thing you'll get in return is a funny look.
8. The islands have been inhabited for over 3,000 years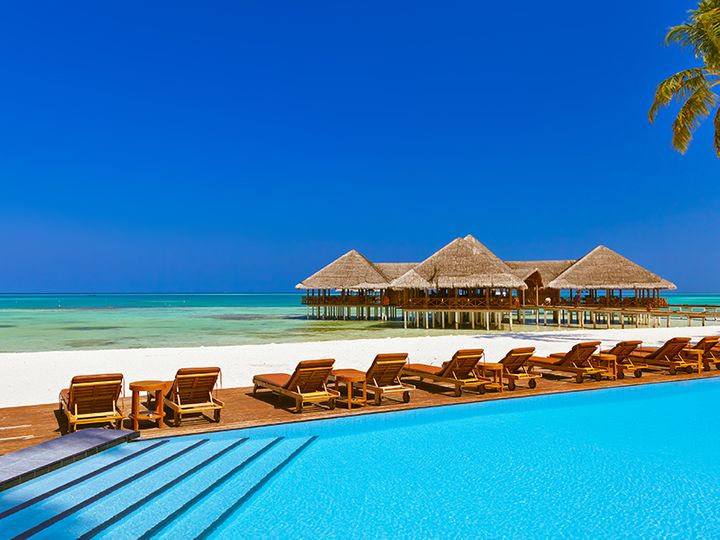 Although records of pre-Islamic history on the Maldives are scarce, there's some archeological evidence to suggest that the islands were inhabited as far back as 1500 BCE.
At some point, Buddhists are thought to have come over from Sri Lanka – potentially for a holiday, although this cannot be confirmed – and settled briefly, before the Maldives converted to Islam in 1153 CE.
Arab traders had already used the islands as a stopping point en route to Asia for years. They obviously decided it was a pretty nice place to call home. And who can blame them?
9. They do weekends differently in the Maldives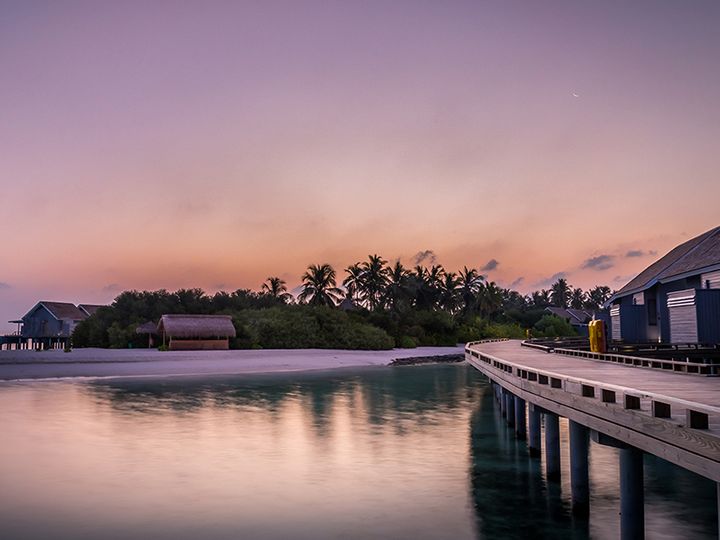 There's no such thing as the dreaded "Sunday fear" in the Maldives. No, it's not just because everyone loves what they do for a living – even in a place as nice as the Maldives, people still worry about working after a weekend – it's because the weekend here is on Friday and Saturday.
This is fairly common in Islamic countries, and if you've been to Egypt, Jordan or Oman, chances are you've already come across this. If you're on a resort, it's not likely to impact your stay too much. However, if you're planning to visit a local island (or stay on one), factor this into your plans as certain services may be reduced.
Have a comment or question about this article? You can contact us on Twitter or Facebook.