Britains Best New Years Eve Celebrations
Britain's best New Year's Eve celebrations

Got no plans for New Year's Eve yet? Don't worry! There's plenty going on across the UK – and you don't have to pay a fortune to enjoy it.
We've picked out some of this year's best best New Year's events, so look out for celebrations near you and get ready to link arms and start the countdown…
London – see the fireworks for free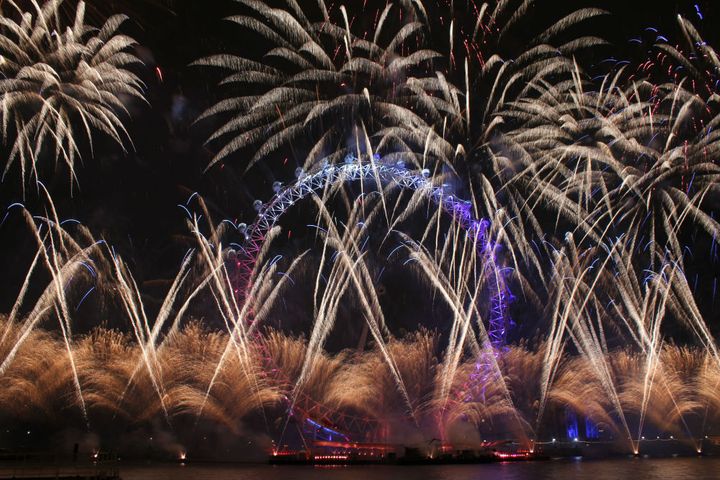 For the last two years, London's famous New Year's Eve firework display has been ticketed due to the sheer number of people who flock to the banks of the Thames to see the show. And, as one of the hottest tickets in town, the show has already sold out.
Luckily, a firework display of this size isn't the kind of thing you can put on in private, so there are plenty of places you can see it, for free!
Vauxhall Bridge, the Monument, Cannon Street and Tower Bridge are great options in the central London area, while Primrose Hill and Alexandra Palace will offer excellent views from further out. Expect most places to be very busy – some tube stations may even close early ­– so plan ahead and dress for the weather.
If you have a bigger budget and are after something a little different, the restaurant SushiSamba (110 Bishopsgate, London EC2N 4AY; 0203 640 7330) is holding a Brazilian-style dinner party, with an all-white dress code, to channel the famous Rio NYE celebrations (tickets from £200pp).
The south west – fancy dress and a night on the town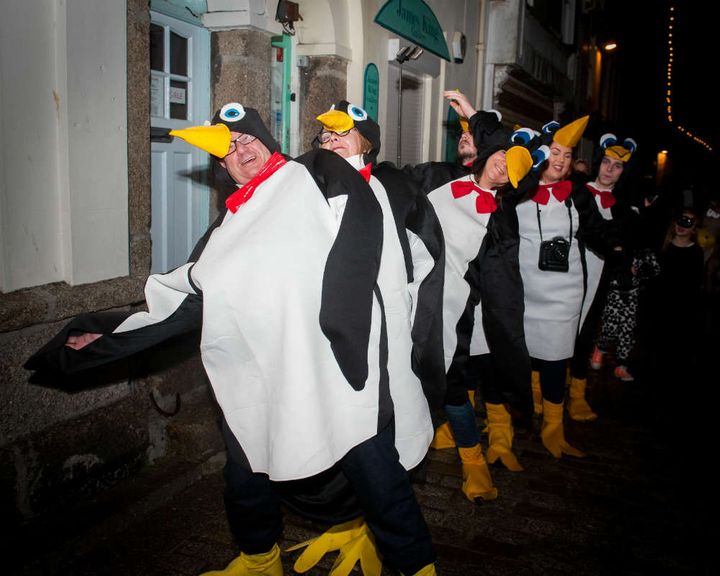 Bristol will have the usual selection of big club nights you'd expect to find in a city, along with the big prices to match. If you don't manage to get into any of the big-name venues – or that's just not your thing – plenty of pubs and bars around the city have live bands on to sing in the New Year in style. For an eclectic mix of tunes, Goldbrick House (69 Park St, Bristol, Avon BS1 5PB; 0117 945 1950) will be jumping well into the wee hours with Motown, funk and disco flavours.
If you're after something different, a number of towns across the region put on their own brand of fancy dress festivities. Bideford, St Ives and Dartmouth, to name a few, all encourage the good old tradition of getting dressed up and going from pub to pub before congregating for the big countdown.
Everyone from the Teletubbies to the Teenage Mutant Ninja Turtles is likely to be out on the town, with traditional fireworks displays on hand to mark the end of 2015 in colourful style.
Birmingham – step back in time this NYE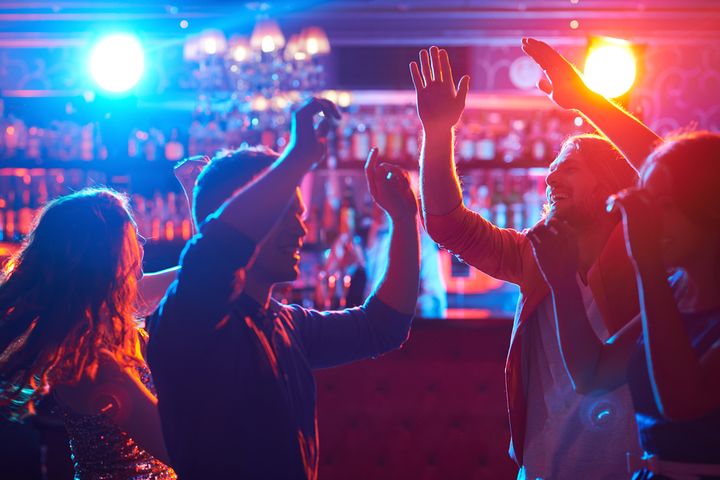 Whatever kind of celebration you're after this NYE, England's second city will not disappoint. Birmingham's nightlife is packed full of quality bars, pubs and clubs, and plenty are putting on their own unique end-of-the-year parties.
Island Bar (14-16 Suffolk Street Queensway, Birmingham B1 1LT; 0121 632 5296) will be hosting one of the city's most popular nights, with two floors of music to get you in the New Year's groove for £12 entry. Other clubs Revolution, Nightingale Club and the Night Owl will also be hosting big nights on New Year's Eve.
If you're looking to step back in time this year, Birmingham has plenty on offer too. For £10 you can swing the night away at The Jekyll and Hyde's 1940s gangster themed night (28 Steelhouse Ln, City Centre, Birmingham B4 6BJ; 0121 236 034) or head to the Rose Villa Tavern (Rose Villa Tavern, 172 Warstone Ln, Birmingham, West Midlands B18 6JW; 0121 236 7910) and rock around the clock at their 1950s themed night (£5).
Manchester – ping pong parties and big-name stars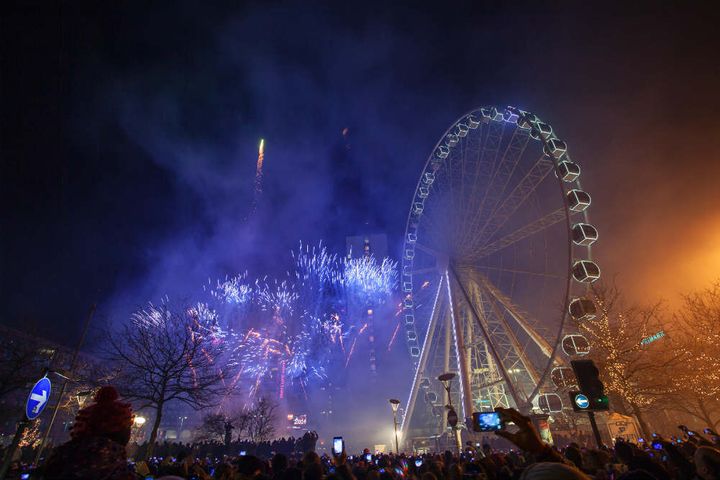 As it stands, Manchester's New Year fireworks display in Albert Square is not set to go ahead due to a lack of funding. However, it hasn't officially been called off so it's worth keeping an eye on the Visit Manchester page for updates.
Although there isn't a big free central event this year, there's still plenty going on in Manchester clubs and bars – but don't hang around as tickets won't last long.
Big-name stars Rudimental will be playing at the Albert Hall (27 Peter Street, Manchester M2 5QR; 01618173490) while Matthias Tanmann will be playing at Sankeys (Beehive Mill, Jersey St, Manchester M4 6JG; 0161 236 5444). For something a little different, Twenty Twenty Two (The Basement, 20 Dale Street, Manchester M1 1EZ; 0161 237 9360) in the city's trendy Northern Quarter will be putting on the New Year's Eve ping pong palooza, which, as you might guess, involves a lot of free ping pong.
Newcastle – fireworks on the Toon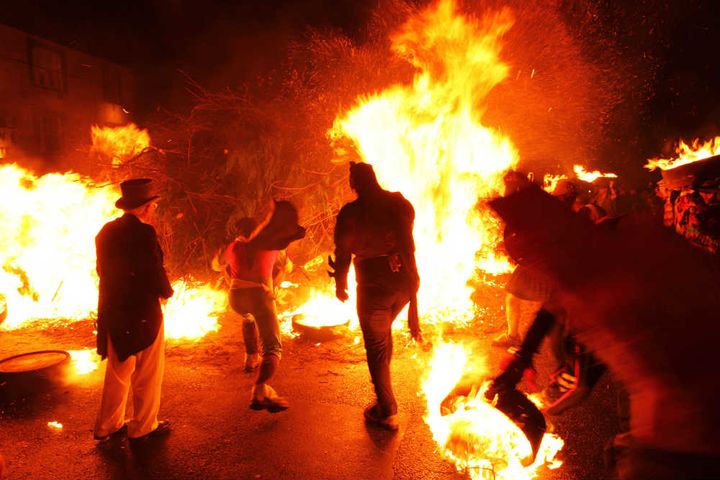 Newcastle is a city that knows how to party at the best of times, so you can be sure NYE will be going off with a big bang. Bars and clubs around the Diamond Strip and the Quayside will be throwing their own parties, but don't expect to get in cheap.
To keep the kids, and your bank balance, happy, head to Monument for the free Winter Carnival parade and fireworks (from 5pm to 6pm). This year the theme of "Wild Beasts and Dark Streets" will see many a spooky beast take to the streets of Newcastle accompanied by music and live performance.
For something a little different to the usual big city celebrations, nearby Allendale in Northumberland is the perfect tonic. The raucous fire festival sees the Pagan-dressed locals march through the streets with large barrels of tar, chanting as they go. At the end, the "guisers" throw the barrels on the bonfire igniting terrific scenes of celebration ­– we told you it was different.
Glasgow – street parties and fairground rides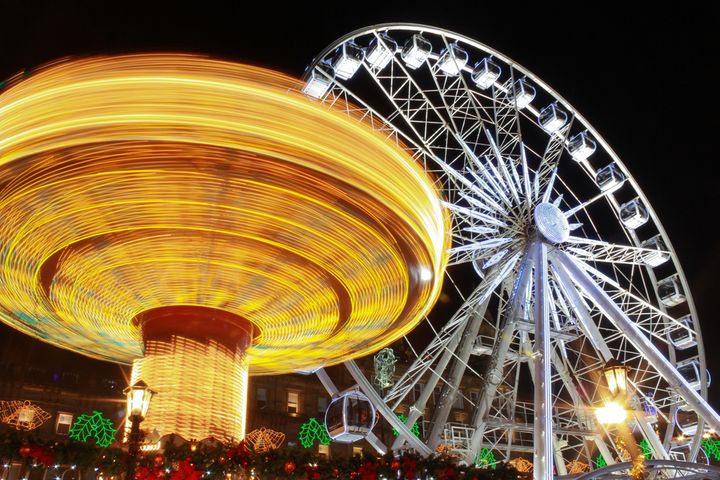 Glasgow no longer holds a big outdoor New Year's Eve party, but there is still plenty going on for families during the day. In the lead up to Hogmanay, George Square becomes a hub of activity with traditional music, children's activities and rides open up until 10am.
If you're not with the kids, Ashton Lane Street Party will be taking place at the West End, but you'll need a ticket (£25) to enjoy the DJs, street performers and carnival. Pubs and clubs in the West End and Byres Road part of the city are great alternatives to for a lively night, but remember, you'll probably need tickets to get into to most places.
Belfast – dance the night away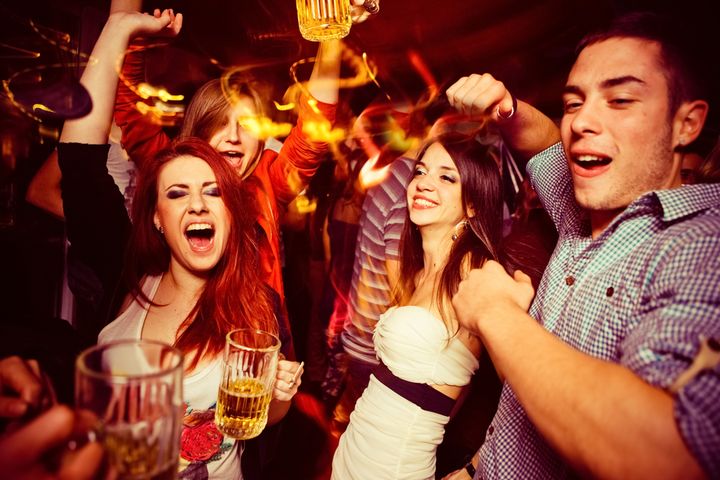 Unfortunately, Belfast is another big city that won't be holding a free outdoor event this year. However, that doesn't mean there isn't plenty going on in the Northern Irish capital on New Year's Eve.
For a fine-dining experience behind bars, the famous Crumlin Road Gaol (53-55 Crumlin Road, Belfast BT14 6ST; 028 9074 1500) will once again be hosting the Governor's Ball. You'll be treated to a black tie night to remember, including drinks reception, a four-course meal, dancing and entertainment all night long. With tickets still available at £55pp, it's a NYE tickets that boasts value as well as quality.
Other events include 'The Beautiful & Damned', a jazz-themed bash at the Mac (10 Exchange Street West, Belfast BT1 2NJ; 028 9023 5053; £17 a ticket) and a glitzy night of blackjack and dance eat Casino Royale at Titanic Belfast (1 Olympic Way, Queen's Road, Belfast BT3 9EP; 028 9076 6386; £40 per ticket).
Cardiff – ice-skating and fireworks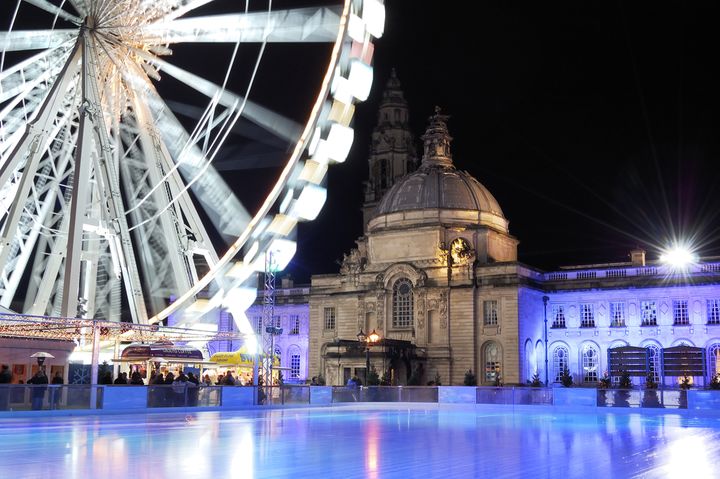 Cardiff's premier New Year's event combines the three things every party needs: ice-skating, fireworks and drinks.
Set in front of the Civic Centre, the WalesOnline Winter Wonderland is open right up until the clock strikes 12, with the rice rink open until 10pm. A family ticket costs £28 for the ice-skating, but entry into the Wonderland is free.
There will also be a fun fair, which is open until midnight, a Bierkeller Bar and chalet stalls selling all kinds of festive food and treats.
Meanwhile, over on the stunning Pembrokeshire Coast, Saundersfoot Harbour will be hosting its usual free firework extravaganza to welcome in 2016.
Please note: All prices and facts were correct at the time of writing and are subject to change.
Have a comment or question about this article? You can contact us on Twitter or Facebook.