The cheapest winter city breaks from your airport

November 8, 2019
Battling between Budapest and Berlin? Can't choose between Krakow and Cologne? If you're struggling to settle on where to go for a quick winter escape, never fear! We've done some digging to reveal the top five cheapest city breaks – no matter where you're flying from.
*All deal pricing below is accurate as of November 8, 2019. Prices are subject to change. Deals are subject to the partners' T&Cs.

London (all airports)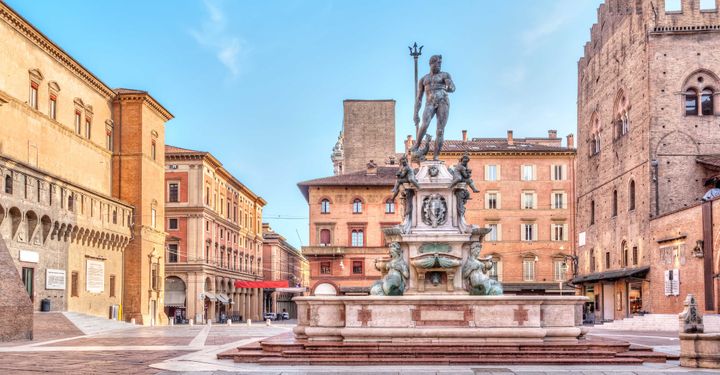 Londoners have plenty of choice for cheap winter escapes in late 2019 and early 2020, with deals spanning from Spain to Poland.
Topping the list is ever-reliable Krakow, where savvy searchers can currently bag bargains under £100pp in the weeks leading up to Christmas. Cheap prices continue well into winter.
Elsewhere, north Italy proffers up breaks for less in the form of foodie favourite Bologna (home of the original bolognese) and fashion-forward Milan.
Rounding out the top five are Barcelona – still warmer than most cities but staggeringly affordable now that summer's out – and thermal spa-packed Budapest.

Midlands (East Midlands and Birmingham)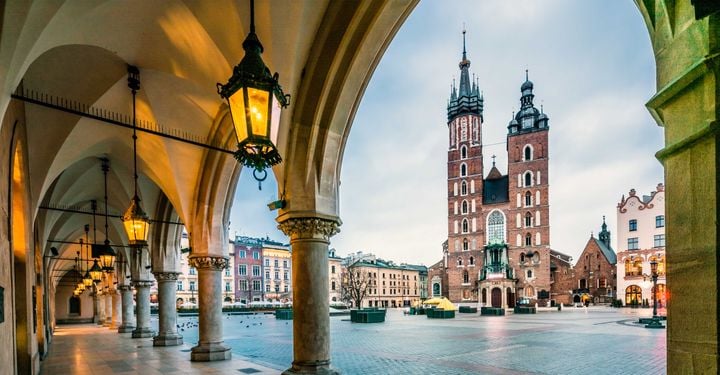 With the rest of Europe on our doorstep, it's easy to overlook Dublin as a quick city break option. But for those flying from the Midlands, it's not just the Guinness (though it really does taste better in Ireland) that'll entice you over this winter – it's also the super-affordable price tag. Average prices for a 3-night holiday are around the £180 mark, but bargain hunters can easily pick something up well under that if not confined to weekend travelling.
If the continent is more your bag, cheap city breaks are popping up all over the continent. Look to Milan, Krakow, Barcelona or Amsterdam for a budget-friendly escape, and consider travelling in January for great value deals.

Northern Ireland (Belfast and Belfast City)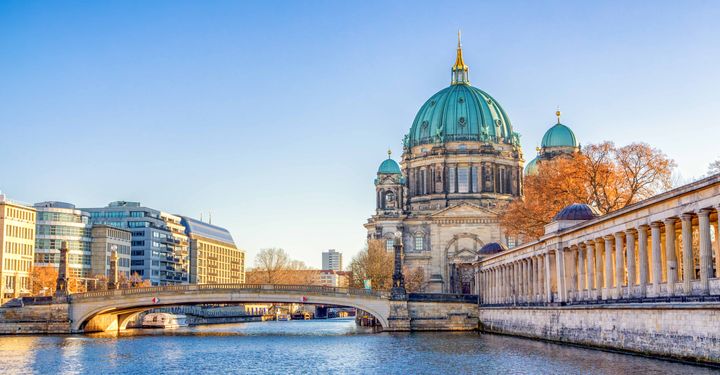 Flying from Belfast? Consider Krakow. Poland's second city is remarkably cheap year-round, but especially so in the cooler months. Rug up and enjoy Christmas markets, complete with warming mulled wine, in December or have the city to yourselves in January and February.
For Christmas with a difference, try Amsterdam, where quirky, ultra-modern stalls replace traditional markets. Though Dutch capital doesn't quite have a reputation for being ultra-cheap, winter holidaymakers can pick up a bargain from Belfast this year. Otherwise, look to Prague or Paris – these classic city break destinations will check all your winter escape boxes, without breaking the bank.

North East (Leeds and Newcastle)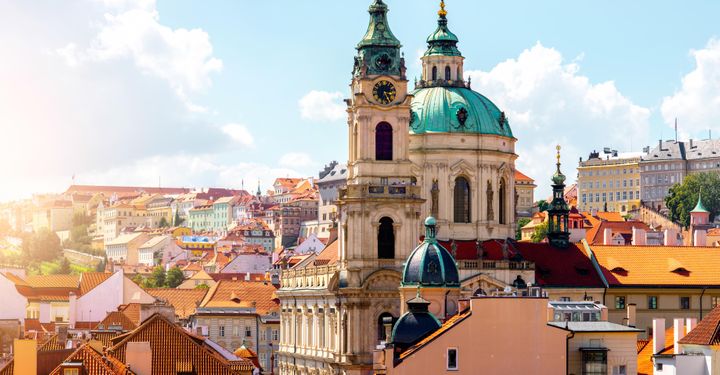 If you're based in Leeds or Newcastle, you may want to decide on Dublin – according to our data, it's the cheapest break between December and March, with holidays coming in at £170pp on average.
Cold too much to bear? Beautiful Barcelona manages to hold on to temperatures around 15C throughout winter, making it a tad warmer than places three, four and five on our cheapest winter city breaks list for the North East. But while Prague, Amsterdam, Krakow may be chilly, their charming Christmas markets will more than make up for the weather.

North West (Liverpool and Manchester)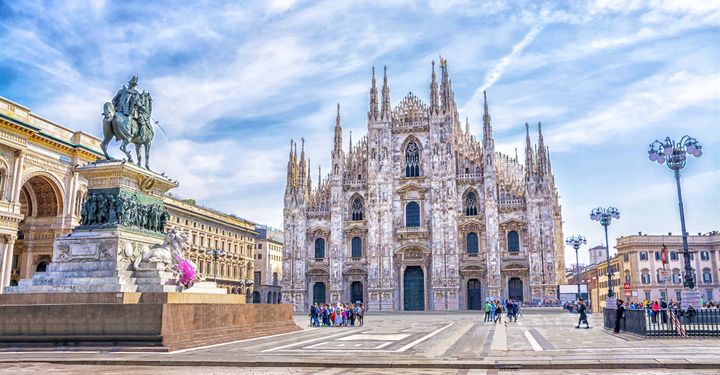 No surprises here as Dublin once again makes the list of cheap winter city breaks. Not far behind is mainstay Milan, with 3-night holidays to both hovering around the £160pp mark on average.
Wildcard Brussels comes in third (hello chocolate!), with Poland's Krakow – a fairytale city at the worst of times but even more so when blanketed in snow – following hot on its heels as the fourth-cheapest winter city for those in the north west.
Cologne completes the top five, ideal for those searching for a Christmassy break. You can pick up a deal for around £180pp.

Scotland (Edinburgh and Glasgow)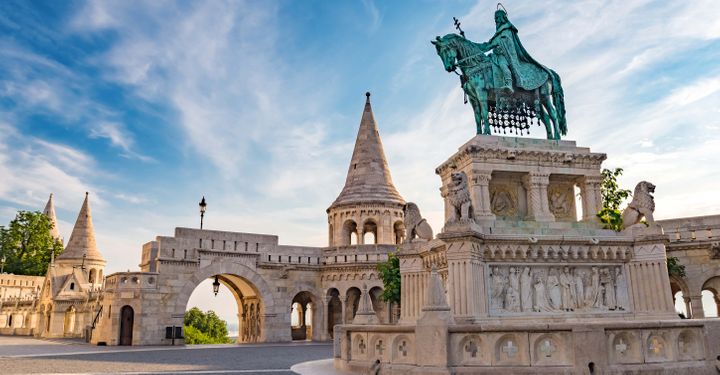 Milan and Dublin also top the cheap list if you're travelling from Scotland, though you're more likely to bag a bargain from Edinburgh than Glasgow. Package prices for 3-night stays average out to £160pp.
Meanwhile, buzzy Budapest – the third cheapest this winter – beckons budget-aware Scots; think thermal spas and cosy ruin bars, minus queues that come with the summer crowds.
Alternatively, look to Krakow for an affordable escape. Holidays are £178pp on average and prices in town won't blow out your budget. Uber-cool Berlin (around £180pp for 3-night breaks) completes the top five.

South West and Wales (Bristol and Cardiff)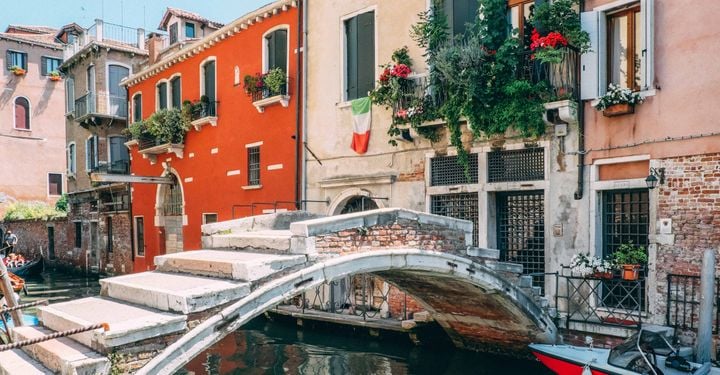 Mixing it up for the South West and Wales is Italian favourite, Venice. In the summer months, visiting Venice can be a pricey – and overcrowded – affair. Between December and February, however, those flying from Bristol can pick up a bargain and stroll St Mark's Square without fear of getting knocked out with a selfie stick.
Another wallet-winner for Bristol and Cardiff fliers is Seville. Not only is the stunning Spanish city surprisingly affordable this off-peak season, the weather is positively hot by UK winter standards: around 17C. Otherwise, consider Barcelona. It boasts similar weather and similar prices (around £170pp) this winter.
Krakow and Dublin push the £200pp mark but take out fourth and fifth place this year.

*Research compared enquiries for 3-night, 3- to 5-star holidays from September 1, 2019 to October 31, 2019 for departures between November 1, 2019 and March 31, 2020. Results were filtered for 2 adults on all board bases.
** Research prices are indicative only and do not necessarily reflect live deals on site.

Have a comment or question about this article? You can contact us on Twitter or Facebook.