Early Season Ski And Snowboarding Holidays In Europe
Early season ski and snowboarding holidays in Europe

The 2016/17 ski season has got off to a great start, with heavy snowfall across the Alps allowing lots of resorts to open early, writes Jess Bown.
So, why not swap rain-sodden Britain for snow-covered peaks? You can snap up some fantastic, last-minute ski holiday bargains at this time of year.
Here's our guide to the best European resorts for early season skiing and snowboarding this year.
Val Thorens, France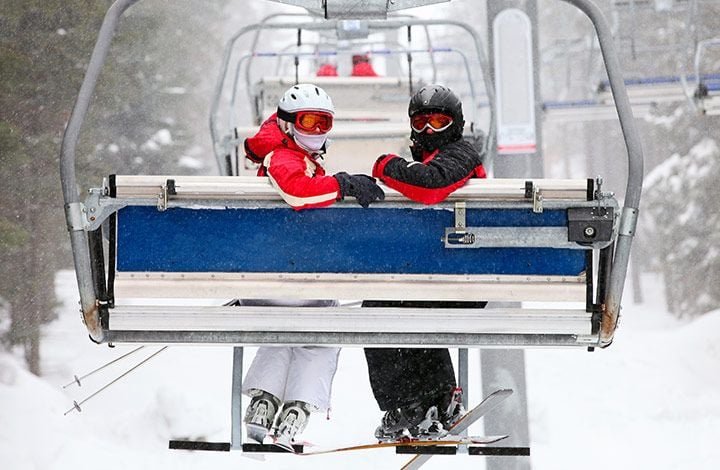 Purpose-built Val Thorens is Europe's highest ski resort, so it should come as no surprise that it's one of the best places to take advantage of all the lovely white stuff that's been falling from the sky.
This year, snowfalls of 63cm in-resort and 130cm at the top allowed the resort to open 70% of its lifts on November 19 – a week earlier than planned. What's more, if you get in there before mid-December, you can benefit from a reduced-price Skipass.
The downside to going in early December is that the other main Three Valleys resorts of Meribel and Courchevel only open on December 10 – so you won't be able to take advantage of the world's largest network of groomed slopes until then.
Val Thorens has an extensive ski area of its own, though, which everyone but the most advanced skier or snowboarder will find more than sufficient for a week of early-season sliding.
Sölden, Austria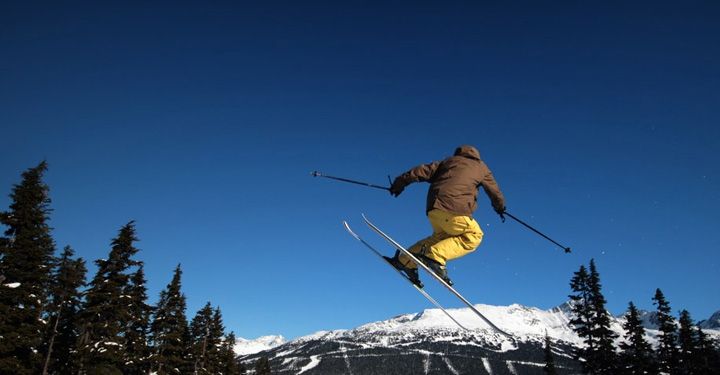 Sölden's two excellent glaciers mean it can open earlier than most other resorts. This reliability means it's regularly chosen to host the first World Cup ski races of the season, which took place in October this year, and thanks to the recent dumps of snow the resort was able to start opening lifts servicing the rest of its ski area on November 11.
Anyone heading out to Sölden for an early-season trip this year should therefore have access to many of its famously long, easy cruising runs.
Other plus-points for this high altitude Austrian resort include a rocking après ski scene, plus lots of activities in nearby Innsbruck for any non-skiing members of your party.
Very advanced skiers sometimes find the terrain a little dull, however.
Zermatt, Switzerland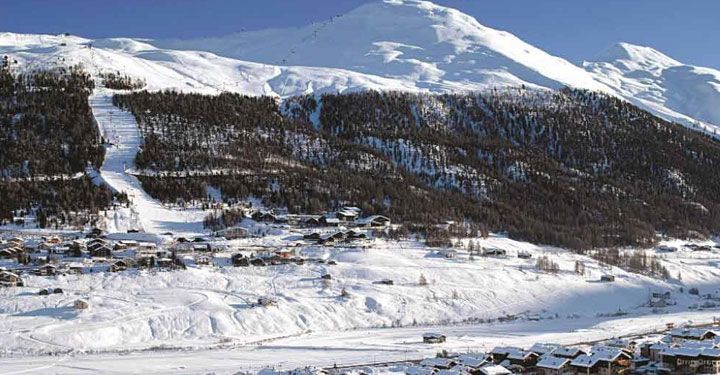 With its stylish bars and world-class restaurants, Zermatt is the perfect resort if you want your early season skiing served with a slice of grown-up après and a side of haute cuisine.
You can even slide down into Italy for lunch if you fancy a bit of la dolce vita in neighbouring Cervinia (see below). Just watch out for bad weather rolling in and closing the lifts, as it's an eye-wateringly expensive, six-hour taxi journey back to Zermatt if you get stuck.
There's a glacier at Zermatt for guaranteed skiing and boarding, while this year skiers and boarders have been able to access 123 km of groomed pistes – including those allowing you to cross over into Italy – since November 18.
Families, intermediates and experts will love early-season holidays in this chic Swiss resort, but absolute beginners may struggle to find the confidence-building slopes they need.
Cervinia, Italy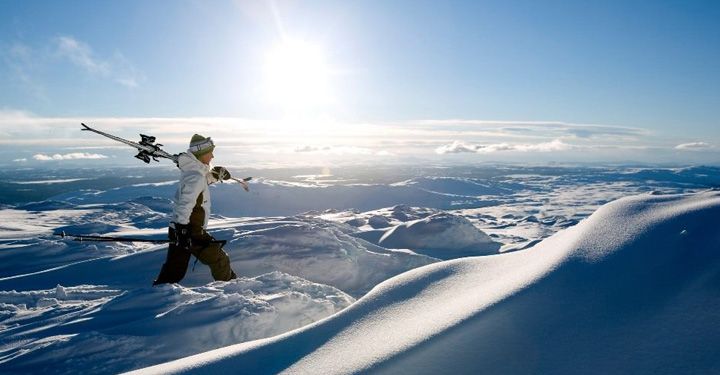 A great choice if you're on a budget, Cervinia is set on the other side of the iconic Matterhorn to Zermatt. Weather permitting, this means you can ski in both resorts (although many think the skiing on the Italian side is better).
It's Italy's most snow-sure resort, and the good news when we get snow like this is that it's likely to stick around due to the ski area's exceptional height.
There's also some fun après ski to be found, as well as lots of home-cooked Italian food at prices that will come as a welcome surprise if you're used to French or Swiss ski resorts.
However, the immediately accessible ski area may prove a little tame for experts, while non-skiers will find themselves at a loose end once they get bored of gazing up at the Matterhorn.
Tignes/Val d'Isère, France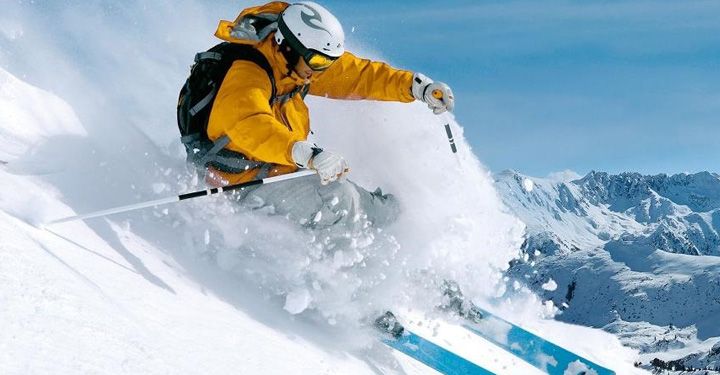 With two glaciers and a large, interlinked ski area, the neighbouring French resorts of Tignes and Val d'Isère are great choices for anyone keen to hit the slopes early this year.
Val d'Isère is undoubtedly the prettier of the two. Its popularity with young Brits also means it is the one to choose if you're in the market for fun, if somewhat rowdy, après ski.
However, Tignes tends to be cheaper, and it boasts easier access to the best glacier: the Grande Motte, which has been open for autumn skiing since October.
The rest of the Espace Killy ski area that links the two resorts is due to open on November 26, and is best suited to skiers and boarders with some experience rather than total beginners.
Obergurgl, Austria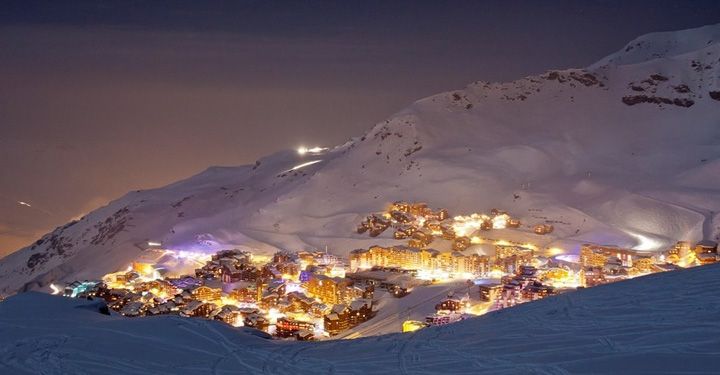 Obergurgl's high altitude position means it has always been a good choice for early season snow.
Its place on the list of resorts to target for a pre-Christmas break became safer still when it opened lifts linking it to the well-developed glacier in nearby Hochgurgl.
With spectacular scenery and a relaxed vibe, it's perfect for intermediate skiers and boarders looking to hone their skills at the start of the season, which began on November 17 here.
More advanced winter sports fans could get frustrated with the lack of challenges, however – although there are some great off-piste runs on a powder day.
Five top tips for booking an early season ski and snowboarding deal
Reach for the sky. The higher the resort, the more snow it should have in December.
Go glacial. Booking a holiday in a resort with a glacier means you'll be able to ski whatever the conditions.
Look north. The more north facing slopes in the resort, the better the early season conditions will be.
Shop around. The pre-Christmas weeks are some of the hardest for tour operators and chalet companies to sell. So take the time to compare deals and drive the hardest bargain possible.
Get booking. Dream conditions like this draw winter sports lovers to the Alps in their droves – get in first and book your early season ski trip today!
Have a comment or question about this article? You can contact us on Twitter or Facebook.