The 10 Best Experiences In Bali
The 10 best experiences in Bali

November 27, 2017
It's known for its beautiful beaches, but there's so much more to Bali than sun, sea and sand. This cultural jewel in the Indian Ocean also boasts exotic temples, monkey forests, gamelan bands, handicrafts and festivals galore, not to mention a brooding volcano.
So, to help you make the most of your holiday in Indonesia's premier resort, Anthea Gerrie rounds up Bali's top ten experiences.
1. The pristine beaches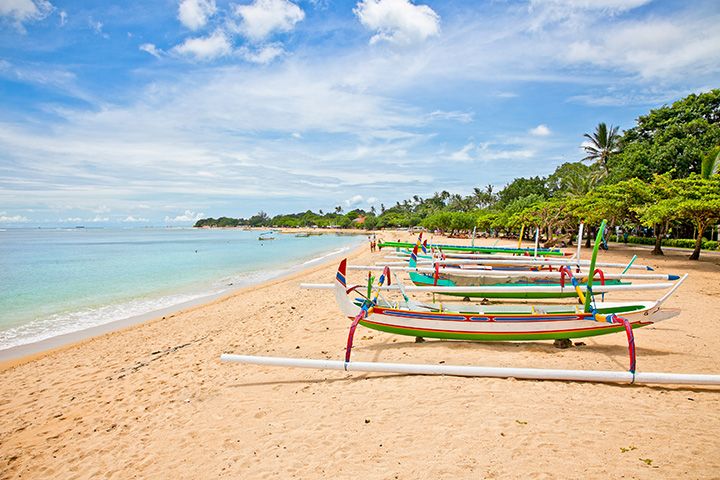 If Bali's beaches seem unusually pristine, it's because the natives don't exploit them, leaving that to the tourists (they believe the gods live in the mountains).
Which stretch of sand you choose to lounge on depends on what you're looking for - glamorous Seminyak is the haunt of beautiful people, Sanur is quiet and low-key, while Ulu Watu has lovely, if sometimes hard to access, coves hiding at the foot of cliffs.
Jimbaran Bay is overall one of the best stretches of beach, while Kuta, closest to the airport, the busiest. Surfers and divers may want to take a boat across to the outlying island of Nusa Lebongan, a 45-minute ride from Sanur or Nusa Dua, the most cosmopolitan and showy beach resort on the mainland.


2. Uluwatu: Pura Luhur temple, monkeys and dance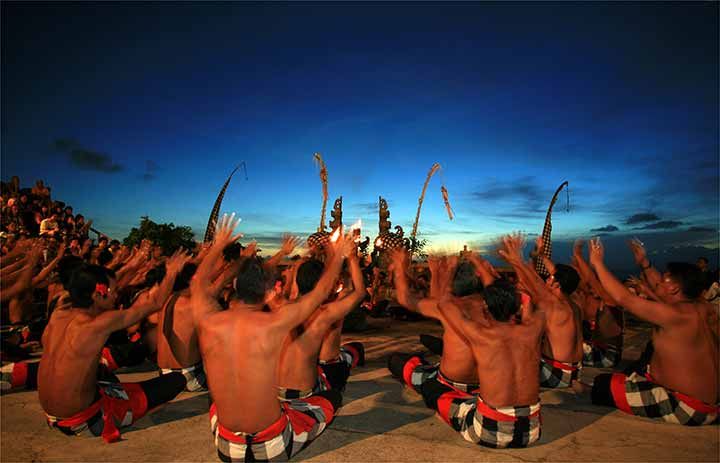 Even if you don't manage to scramble down to the beach, you'll want to make the pilgrimage to Uluwatu's exotic Pura Luhur temple in Bali's southwest where live (and extremely lively) monkeys pose as gargoyles on the parapets.
If there's a performance of the Kecak dance the evening you visit, be sure to take it in. For those who want to make a day of visiting this far-flung tip of the island, some of the coves most prized by those in the know include Balangan, with budget shacks to sleep and eat in, the more upmarket Bingin, and the surfers' paradise of Padang Padang.

3. Tanah Lot: The most picturesque seaside temple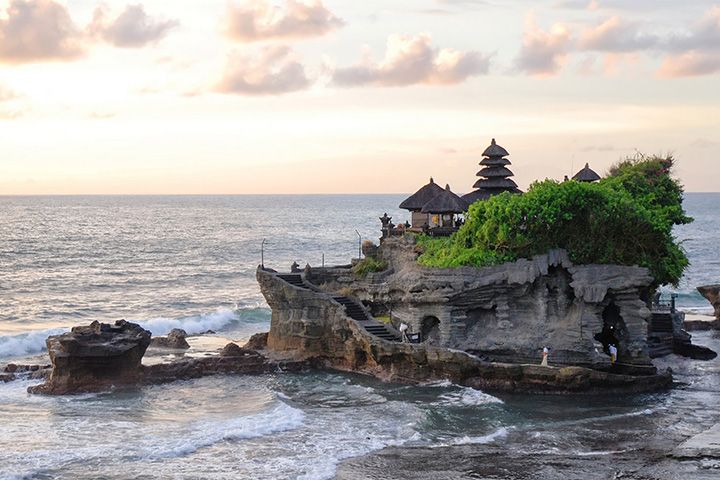 Most picturesque of all Bali's seaside temples, Tanah Lot is over-visited, yet its beauty cannot be denied. It stands in the sea, accessible from the land mass from which it's divided by 300 metres at low tide only. The seaside temples stand on a clifftop looking out to the ocean and are guarded, legend says, by the sea snakes which dwell in the caves below the high rock.
As this is a sunset place, you may be glad of the several restaurants where you can grab supper, or linger on during the full moon period for a truly enchanting silver-dappled evening. The Kecak dance is performed daily before the sun goes down at the Suraya Mandala Cultural Park, and there's also an art market within the temple complex
4. Ubud: Great for culture vultures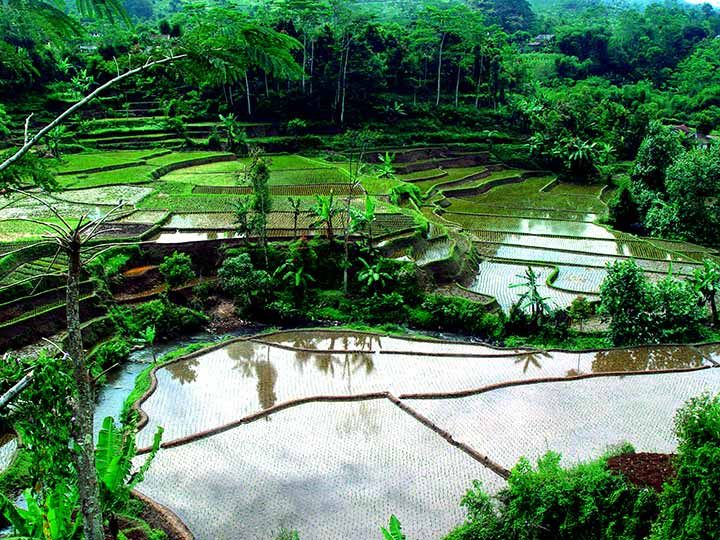 While beaches and temples on every side of the island fight for attention, culture vultures base themselves at Ubud, at the centre of the island. This charming hilltop town is a treasure-house of local art (don't miss the Neka Museum), with traditional dances performed in the outdoor village hall most nights. The town is surrounded by beautiful rice terraces, many of them sitting on the edge of some pretty special, traditional-style resorts.
Ubud is where Mick Jagger and Jerry Hall chose to celebrate their informal and unregistered nuptials, allegedly at the beautiful Amandari hotel and later the less pricey but even more special Kupu Kupu Barong.
5. Monkey Forest: An enchanting stretch of woodland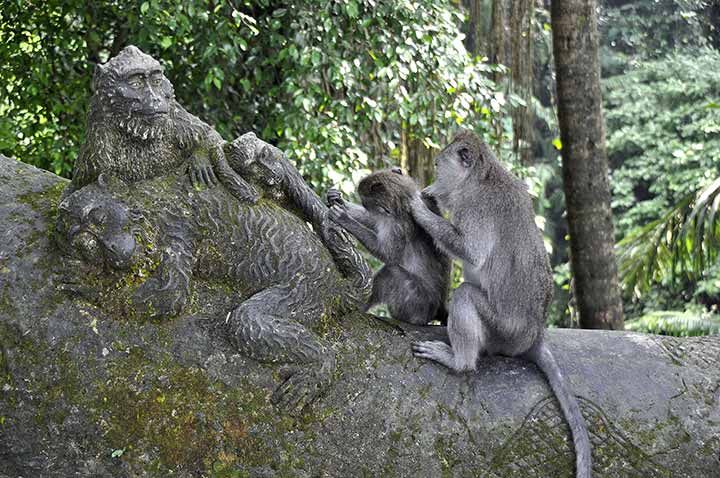 At the bottom of Ubud's Monkey Forest Road, arguably Bali's best street to shop for local arts, crafts and batik clothing (although big international brands like Polo Ralph Lauren and Billabong have now invaded) lies the forest itself.
An enchanting stretch of woodland through which to wander and discover the temple at its heart, it's worth braving the even bolder monkeys who hang out here ready to steal toys from children's pockets – they drop them as soon as they discover they're not edible.
6. Kintamani: Well worth the trek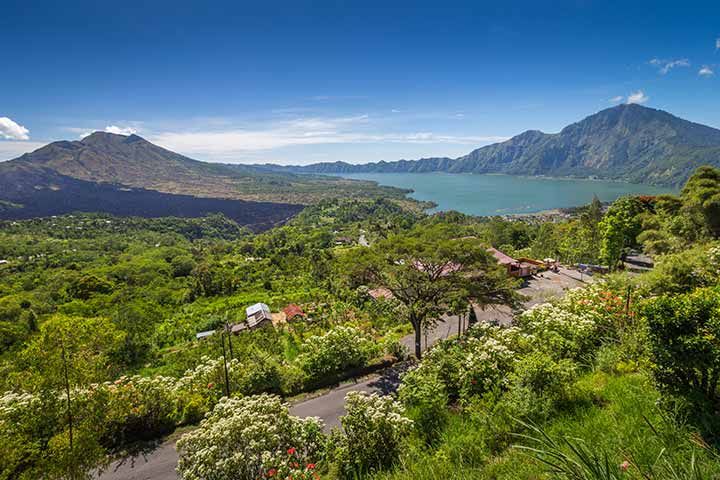 It may be touristy, but a visit to the hilly north coast offers the chance to see a different, if slightly desolate, side of Bali. The black sands of Lovina beach, where bottle-nosed dolphins can often be spotted in the morning, and the volcano of Mount Batur, shrouded in mist for much of the day, are the justification for the longish trek.
The two- to three-hour trip from the main tourist hub of Kuta can be punctuated with a stop in the little-known village of Penglipuran with its old bamboo houses and sweet gardens. This is coffee country, and villagers may well offer you a cup, deliberately spilling a little of their own on the ground to ward off evil spirits.
7. Craft villages: Shop for masks, woven baskets and more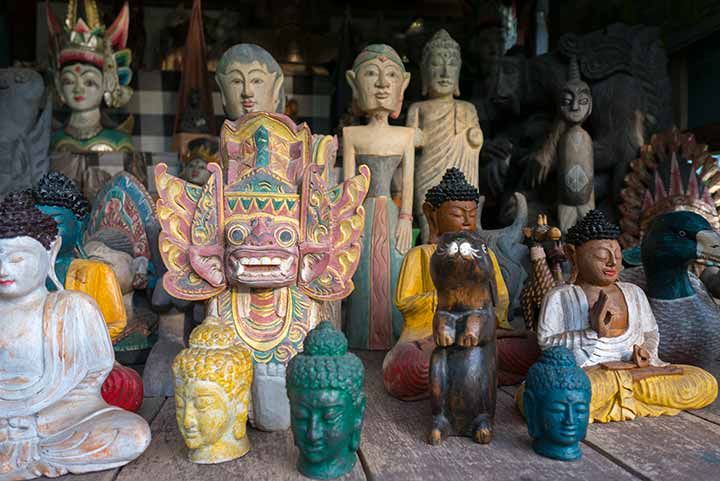 One of the delights of this island is the wide variety of handcrafts, with whole villages devoted to the elevation of a particular material into an art form. Close to Ubud is Mas, the carver's village where colourful masks as well as extremely intricate decorative items are produced in a variety of different woods. Batubalan is home to stonemasons, Celuk is the place for silver and gold, while Tenganan in the east is a sort of living museum of Balinese village life as well as a great place to buy woven baskets and place mats.
8. The colourful festivals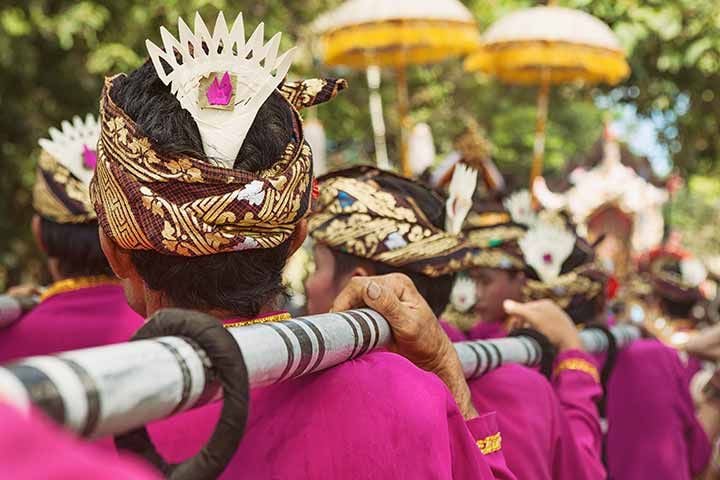 Bali has more shrines than homes - they're marked by the handmade offerings of fruit, flowers and carved paper put out fresh every morning by residents - and what really makes Bali stand out is the ceremonies that pop up everywhere, most of them entirely unpredictable.
Funeral processions followed by a burial at sea can slow up traffic on any of the coast roads, and on the frequent auspicious days, islanders will drop everything to prepare elaborate offerings of cakes and sweets, carried in tiers to the temples by local women on their heads.
Regular annual happenings include Nyepi in March or April, marked by the burning of colourful papier mache effigies the night before, and the 10-day festival of Galungan, punctuated by multiple barongs (a pantomime-horse like creature) and processions.

9. Barong dance: A must-see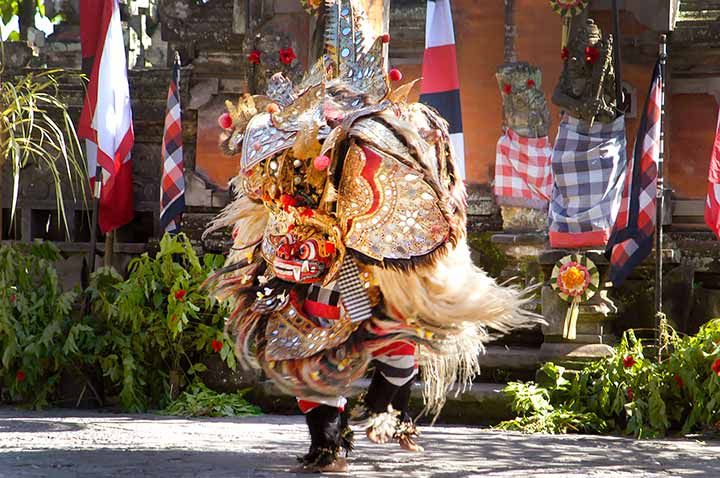 No visitor should leave Bali without encountering the barong - the Balinese equivalent of a pantomime horse decked out in white fur and bejewelled with gold and mirrors who plays out the eternal battle between good and evil in several locations across the island.
Easiest to find is the regular morning performance at Gianyar, staged by the villagers of Batu Balan.
10. Local food: Fresh fruit and black rice pudding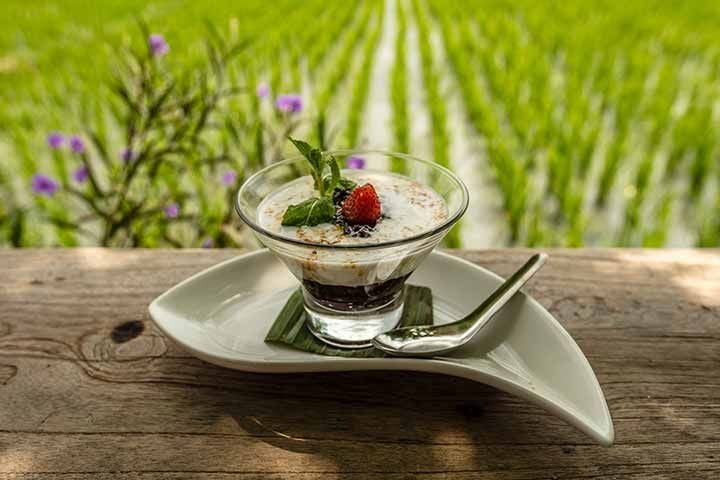 Bali may be the only place on earth where avocadoes and bananas are ripe enough to be made into pure juice, along with more usual varieties. Visiting one of the legions of fresh juice stands is recommended, as is a visit to Jimbaran Bay's fish market to pick your catch and watch it cooked in front of you.
Balinese meat dishes can be sweet and heavy, but fresh fruit and vegetables abound, and consider trying local breakfast favourite black rice pudding for a unique taste treat. Oddly, while farmed lobster is plentiful and inexpensive, it lacks the succulence of wild crustaceans from colder waters.


Have a comment or question about this article? You can contact us on Twitter or Facebook.