The cheapest package holiday destinations this summer are…

January 30, 2020
(Updated February 5, 2020)
Looking to get a bargain sun, sea and sand holiday package holiday? Well, you're in luck.
We've crunched the numbers on over a hundred short- and medium-haul beach destinations to reveal the lowest-priced packages from the UK this summer. So, for a little budget inspiration, we've rounded up the top 7 cheapest package holiday destinations for summer 2020 below.
*All deal pricing below is accurate as of February 5, 2020. Prices are subject to change. Deals are subject to the partners' T&Cs.

1. Costa Brava, Spain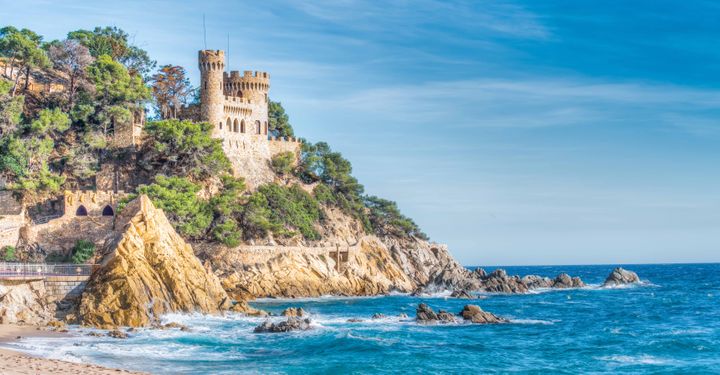 Fancy a quieter break with less development than the southern Costas? The beautiful Costa Brava is the place to head.
Explore Figueres and Dali's museum or his childhood village of Cadaques. Visit medieval Girona, under an hour's drive from the coast and experience amazing architecture, food and wine (you'll find five Michelin-starred restaurants here). There are also 200kms of beaches to explore and tranquil fishing villages and pine woods and coves.
Lloret de Mar is one of the main resorts in the area and one of the cheapest in 2020. Others to consider include Calella, just 15 miles down the coast and Pemeda de Mar. The former boasts a lovely old quarter and a couple of miles of golden sand and the latter is a perfect resort for families.
2. Corfu, Greece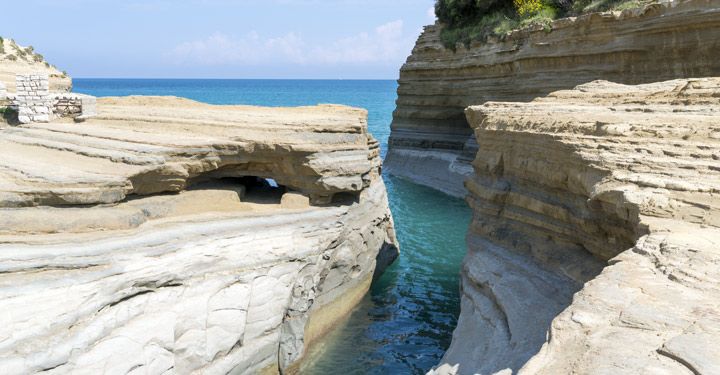 Corfu Town is one of the most beautiful cities in Greece. Its historic centre – a UNESCO World Heritage site – is a treasure trove of interesting finds thanks to its unique Venetian roots; there's two fortresses and tiny 'Mouse Island', a tree-covered islet with a stunning 13th-century church at its centre.
The town is also an easy public bus ride away from most of the major resorts so even those who prefer to holiday beachside will have the chance to explore.
For travellers choosing Corfu in 2020, keep an eye out for deals to the party town of Kavos and family-friendly Sidari; they are particularly affordable this year.

3. Malta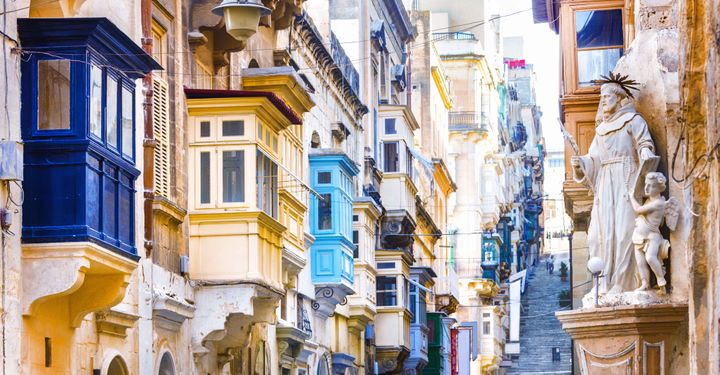 The Maltese archipelago might be blessed with some of the most beautiful beaches in the Med (think the famous Blue Lagoon on Comino and sweeping the Mellieħa Bay on Malta), but there's more to these tiny islands than sun, sand and sea.
Between the eons-old Megalithic Temples of Malta and a clutch of curious cities that have traded hands seemingly every hundred or so years, you're sure to get your hit of history here.
Avid walkers will also delight in the cliff-top trails that loop around the islands.
For a cheaper holiday, look to the island's biggest resorts of Bugibba, Qawra and St Paul's Bay or, blend your beach break with a city escape and stay in capital Valletta.


4. Costa Blanca, Spain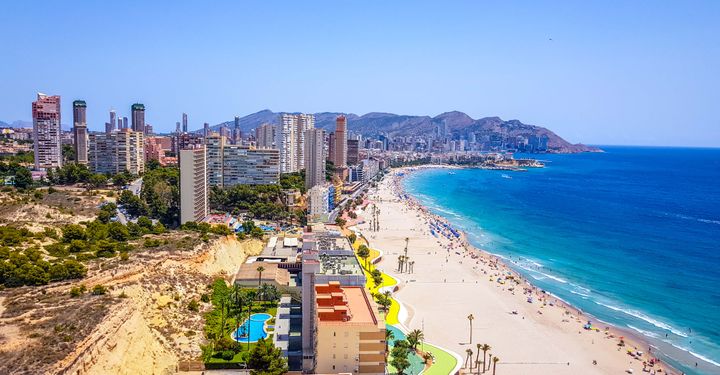 Home of Benidorm and Alicante, the Costa Blanca was one of the first Spanish destinations to embrace the package holiday back in the 60s. Sixty years later, and Brits are still flocking here for their holidays.
Besides the well-known resorts, Calpe is a seaside resort with lovely sandy beaches, a modern seafront, and a delightful old quarter packed with gothic churches and roman ruins.
Alicante is just 45 minutes away, which makes a nice day trip. The steep walk up the hill to the 16th-century Castle of Santa Barbara rewards you with stunning views over the city and the Med.
Benidorm, meanwhile, needs little introduction. With its three beaches, lively nightlife and broad range of hotel options, the star of the Costa Blanca has packages down to a tee.

5. Costa Dorada, Spain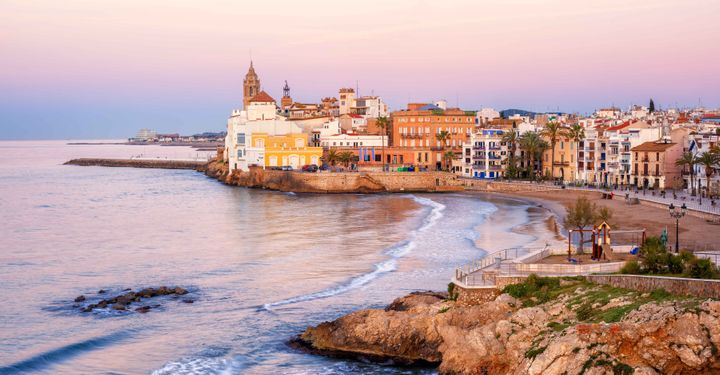 With endless stretches of blonde sands giving way to crystal Mediterranean waters, it's clear why this part of Spain has been dubbed the "Golden Coast".
Sunshine is almost guaranteed on summer holidays here, and it's a veritable playground for kids and adults alike.
If you're travelling with little ones in tow, consider staying in the kid-friendly resort of Salou. It's got everything you need for an easy family escape, and is just a ten-minute drive (or half-hour walk, if you're so inclined) from Spain's largest theme park, PortAventura World.
For something more lively, try Sitges. Swanky shops and thumping beach bars are the order of the day here. Visit in June for Pride or in August for the Festa Major event, which celebrates the town's patron saints with processions, fireworks and more.


6. Costa del Sol, Spain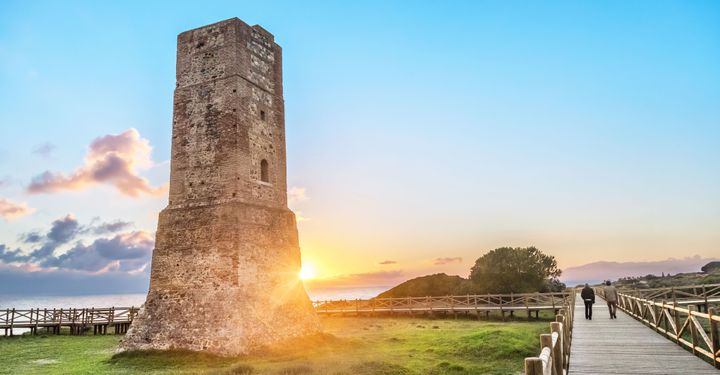 There's a reason why we just can't get enough of Spain's Costa del Sol: it never fails to deliver on fun and affordable family holidays.
And even 50 years after entering the orbit of sun-seeking Brits, the 'Sun Coast' has lots going on. There's swanky Marbella, with its reputation for everything extravagant and the bustling port city of Malaga – the birthplace of Picasso.
On the cheaper end are resorts such as Nerja. Nestled between sierra and sea, the once-sleepy fishing village enjoys all the facilities of larger resorts without losing its traditional charm.
For a holiday with the kids, try Torremolinos – there's a large water park and crocodile zoo in town!

7. Atlantic Coast, Morocco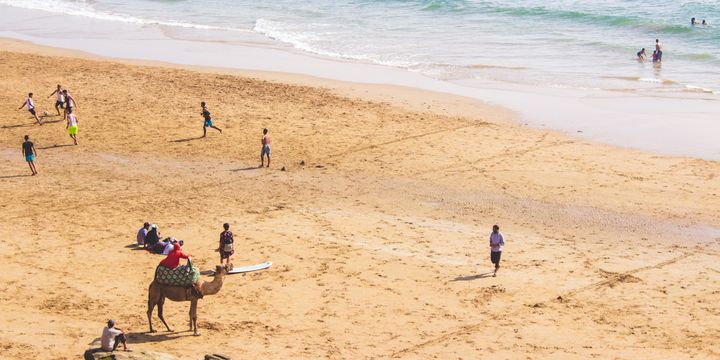 You'll need sunscreen, and lots of it, on a summer holiday to Morocco. Temperatures inland can climb as high as 45C, while the coast hovers around a cool 30C. Luckily, it's the latter that's surfacing plenty of cheap package deals for summer 2020.
Brits' favourite, Agadir, holds the crown for the cheapest deals this year. The popular resort enjoys all the trimmings you'd expect; there's a six mile-long beach, sunloungers as far as the eye can see, bars, restaurants and shopping galore and opportunities for jet-skiing and watersports. It's perfect to unwind for a week.
Meanwhile, other Atlantic Coast jewels that are worth checking out include family-friendly Asilah, pretty Oualidia and culture-packed Essaouria.

*Please note: The research looked at all price searches via TravelSupermarket from December 16 to January 28 (2019/2020) for holidays of 7 nights for all passenger types for departures between May 1 and September 30, 2020.
Have a comment or question about this article? You can contact us on Twitter or Facebook.