10 Things City Break Berlin
10 things to do on a city break in Berlin

November 13, 2019

While Paris, Rome or Amsterdam may have once been the most popular destinations for a city break, Berlin is fast becoming the go-to place for a quick getaway from the UK.
Not only is it packed with modern history, it also has some world class museums and galleries, as well as an unrivalled club scene, a bohemian atmosphere and a vibe all of its own.
Here's where to start...
*All deal pricing below is accurate as of November 13, 2019. Prices are subject to change. Deals are subject to the partners' T&Cs.

1. Go on a free walking tour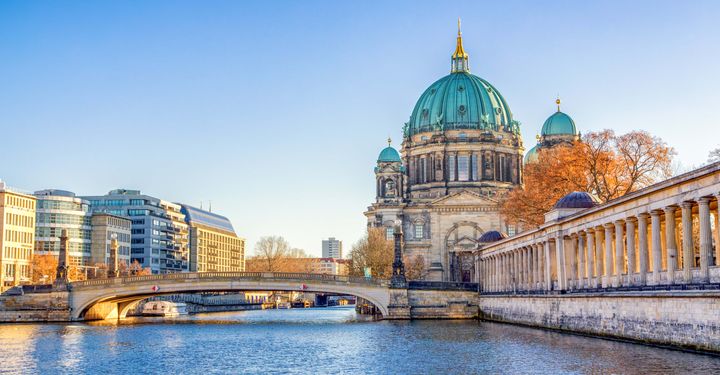 Although the bus tours that circle Berlin's streets are a great way to see many of the sights quickly, taking part in a walking tour allows you to get closer to the sights that you may have otherwise only driven past.
There are many great walking tours to take you around the city, some of which focus on sights relating to certain parts of German history, and others on the more arty and edgy parts of the city.
You can find free walking tours in English daily. Tips are strongly encouraged.
2. Take photographs at the Brandenburg Gate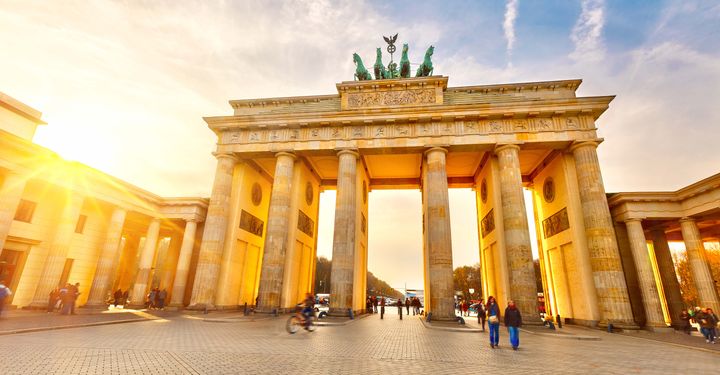 The Brandenburg Gate stands proudly at the head of the Pariser Platz, a stunning square where you can enjoy a coffee and watch the world go by. This landmark has been the gateway to the city since it was built in the eighteenth century and is the image many of us conjure up when we think of Berlin.
The gate has provided the backdrop for many historical events over the years. From Napoleon marching into the city, Nazi rallies when Hitler came to power, JFK's infamous "I am a Berliner" speech, and ultimately the fall of the Berlin Wall.
Be sure to take the opportunity to take some photographs at the gate, which is stunning both day and night.
3. Eat currywurst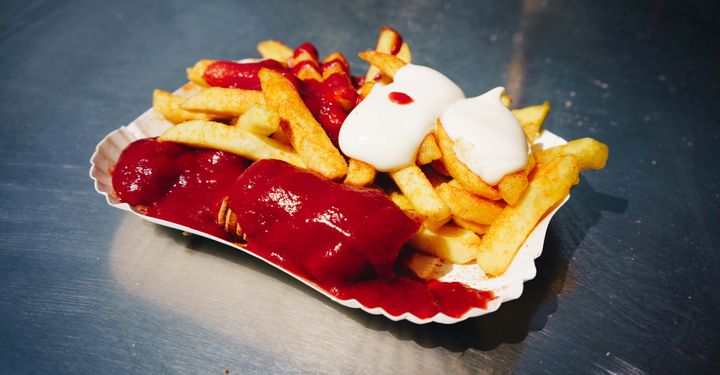 You can't visit Berlin without trying the city's signature dish, currywurst, which you'll discover on every street corner.
This dish of pork sausage, cut into slices, covered in a mixture of curry powder and ketchup, and served with fries, is offered by vendors, restaurants and fast food outlets alike.
4. Get friendly with public transport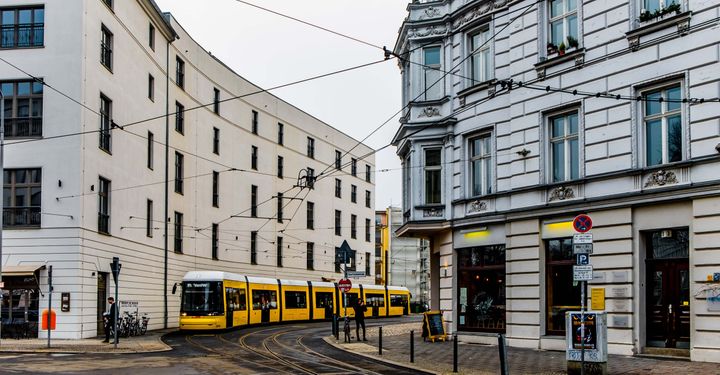 The public transport in Berlin is exactly how you would expect it to be – clean, easy to use and efficient.
Purchase a Berlin Welcome Card when you arrive and you will have unlimited travel on the city's entire public transport system, including the S-Bahn (the city's rail network), U-Bahn (the underground system), and tram and bus services.
Don't be afraid to explore, grab a map and be prepared to test out your German as you see more of Berlin than you ever could on organised tours alone.
5. Go clubbing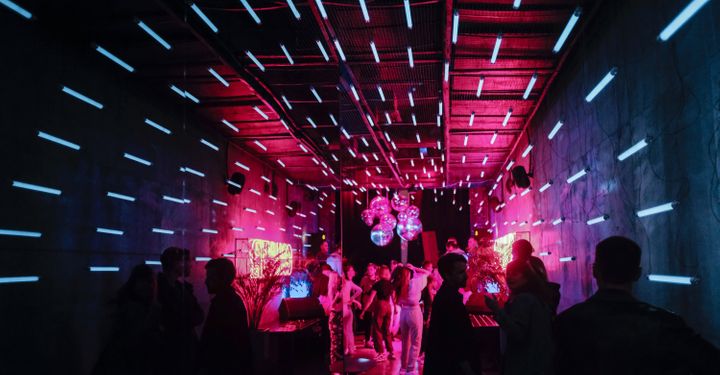 Berlin is known for its clubbing scene. We're talking parties into the wee hours of the morning and three-day, non-stop extravaganzas here.

The house music scene could well be its main drawcard, with some of the best clubs in the world found in Berlin. Berghain/Panorama Bar, located in a former factory on the outskirts of the city, is one of the most well-known and ideal for lovers of Techno music.
If you want a more laidback experience of Berlin's nightlife, there are plenty of great bars where you can enjoy a Berliner Weisse or two.

6. Visit the TV Tower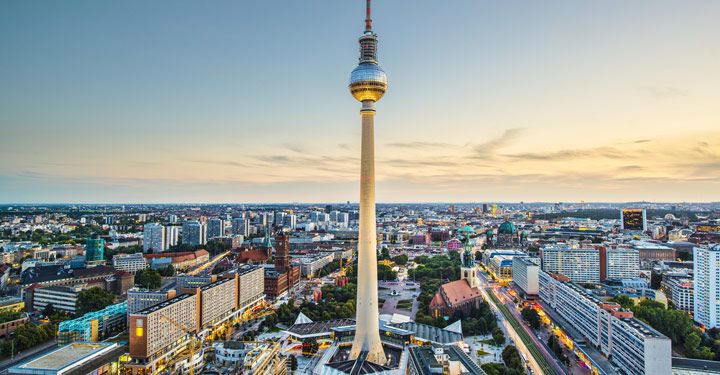 The Television Tower, located in the east of the city was built as a symbol of the Soviets' superiority over the west. It is said that East Berliners used to joke that if they were stood at the top and the tower were to fall, they would end up in West Berlin.
Now, the Television Tower offers visitors unrivalled 360° views of the city. As well as a viewing area, there is also a restaurant where you can enjoy a meal while the hustle and bustle of the city goes on 207 metres beneath you.
7. Check out Checkpoint Charlie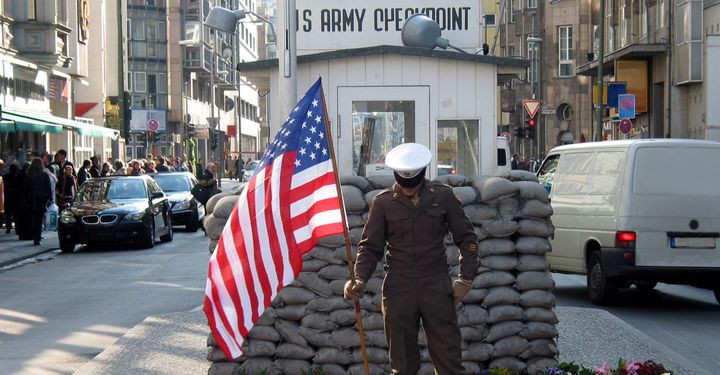 Berlin is stuffed with symbols of the Cold War and relics from its divided decades, but few are as poignant as Checkpoint Charlie.
This little white hut stood sentinel between East and West Berlin for almost 30 years and it's an essential stop on any city tour.
8. Visit the Berlin Wall and East Side Gallery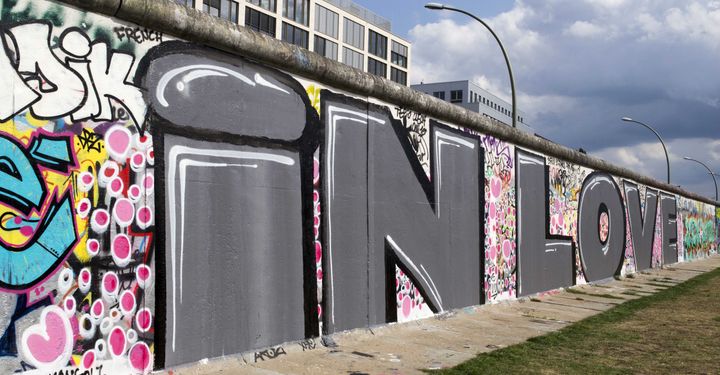 Although mostly demolished after its fall in 1989, there are still some parts of the Berlin Wall left today to remind us what it must have been like for Berliners living in the city before the Cold War ended.
A particularly interesting part to visit is the East Side Gallery. Here, a 1.3km section of the wall has been painted by more than 100 artists, making this the largest open air gallery in the world. Heralded as an International Memorial for Freedom, you don't have to be an art lover to appreciate the paintings here.
9. Visit the Sachsenhausen Memorial and Museum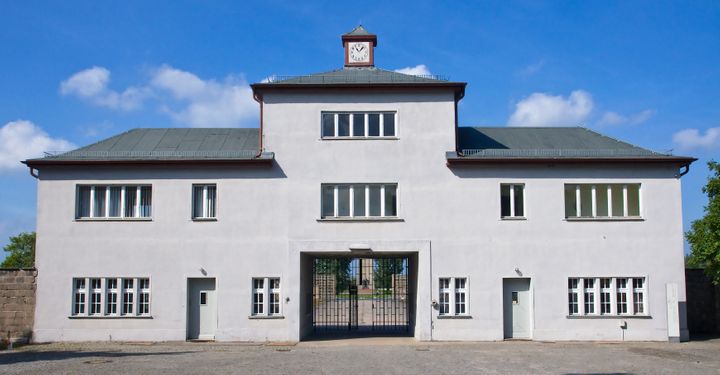 Oranienburg is a small, quiet suburb, situated around 40kms from the centre of Berlin, and while at first it might seem like a sleepy residential area, it was once home to one of the biggest concentration camps in Europe.
Called Sachsenhausen, the site became a prison to more than 200,000 people between 1936 and 1945 alone. Sachsenhausen Memorial and Museum acts as an important reminder of some of the darkest parts of the country's history. Take a guided tour to get the most out of your visit. Tickets cost €14 and English tours run on Tuesdays, Thursdays and Sundays.


10. Get on a beer bike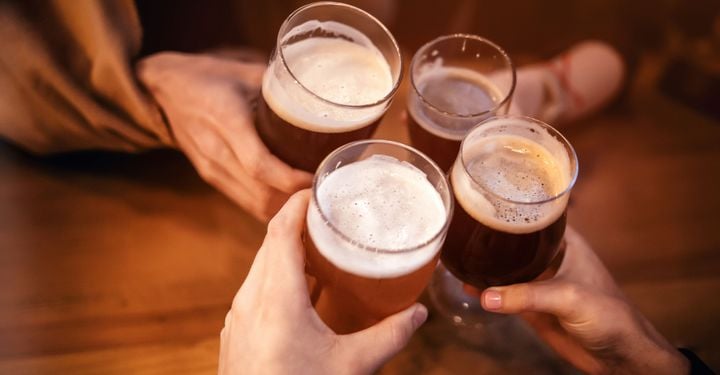 If Germany is known for one thing, it's beer, and the capital is no exception to that. While Oktoberfest and beer drinking may be more synonymous with Munich, that's not to say that Berliners don't love their beer too.
A fun way to get around the city, and to enjoy some of Berlin's best beer, is to hop on a BierBike which allows you and up to 16 of your friends to cycle around the city, while your very own bar tender/guide pours the drinks and shows you the sights. It's a novel way to see the city, although we can't guarantee that you will remember all that much of it once you get off!
The facts you need
Hotel prices
The prices below are lead in prices for each star rating; however they can vary depending on date. On peak dates, and when booking late, prices can be significantly higher.
Two-star hotels cost from £30 per room, per night
Three-star hotels cost from £32 per room, per night
Four-star hotels cost from £40 per room, per night
Five-star hotels cost from £57 per room, per night.
Prices taken from TravelSupermarket for stays in January 2019, based on a two-night stay for two people.
Consider packages to Berlin and compare these against separate flight and hotel costs. Packages offer ATOL protection.
Getting around
Berlin has a range of hop-on, hop-off buses allowing you to see the main sights, with prices starting at £21 for a 24-hour ticket. However, public transport in the city is superb and you could consider devising your own hop-on, hop-off experience on bus 100. The public bus route takes in everything from Alexanderplatz and the Television Tower to Museum Island and Brandenburg Gate.
Generally, all buses, as well as the underground and rail all offer fast, frequent and cheap connections across the city. The network is easy to navigate, operates from early in the morning until well into the small hours, and is considered very safe. A day ticket lets you take as many trips as you need on any form of public transport. Prices for tickets covering zones A and B costs €7 (£6). If you wish to go further (for example, out to Potsdam), purchase a ticket that includes zone C for €7.70 (£6.60).
Walking is also a great way to get around the central area and you can hire bikes all over the city, ideal for its flat landscape.
Eating and drinking
Costs are high in the city. However, you can keep costs down by looking out for meal deals and set menus and buying everyday items such as bottled drinks and snacks from supermarkets and street stalls.
Coffee: £2.33
Pint of local beer: £3.02
Three-course meal for two at a mid-range restaurant: £34.55
Prices taken from cost of living database, Numbeo and is accurate as of November 2019.

Currency: Euros - £1 = €1.16, approx.

Travelling soon? Read these:

Have a comment or question about this article? You can contact us on Twitter or Facebook.