10 Things City Break Bruges
10 things to do on a city break in Bruges

September 3, 2019

Bruges is a pretty, medieval town, which sits just an hour away from the UK by plane. Often nicknamed 'Little Venice', Bruges is beautiful at all times of the year. There's not a great deal to do, but that's the beauty of it.
There's no rushing around to see the hundreds of sights on offer, which can happen on a lot of other city breaks. Here you can relax, walk around and take in the sights of this fairytale town.
Bruges is easy to get around by foot. There are few cars in transit and most locals choose to get around by bicycle.
Here are our tried-and-tested top ten recommendations of things to do on your break.

1. Take a boat ride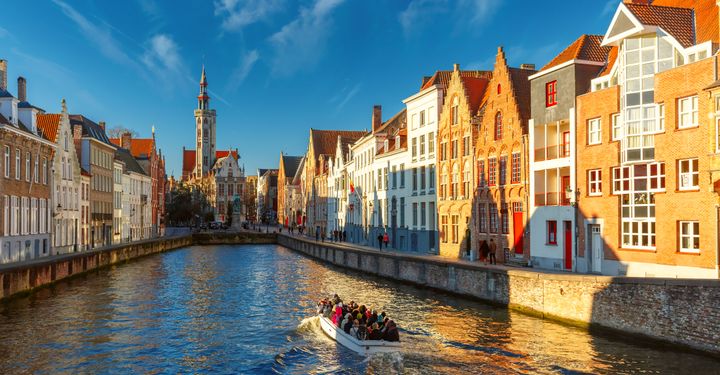 Taking a boat around the canals is a must-do in Bruges. You see sights you wouldn't otherwise have got to by foot or bicycle.
For just a few euros, a tour guide explains the history and culture of the town, while you sit back and take in the scenery - it's well worth the small fee.
Remember to tip the guide, though, as this goes down well.
2. Visit the Historic Centre of Bruges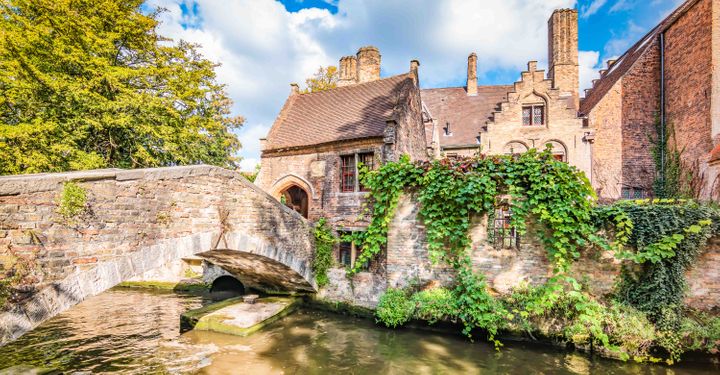 The Historic Centre of Bruges is a testimony to the city; wrapped within the boundaries of the photogenic square is the unmistakable identity and culture of the medieval town.
Step inisde to be consumed by its wonderful architecture and pay particular note to the impressive gothic buildings.

3. Marvel at the Markt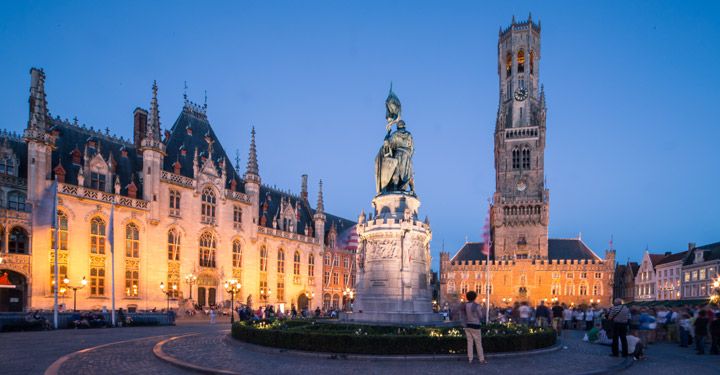 The Markt is the heart of Bruges and home to the Belfry which stands out across the square and is magnificent when lit up. You can climb the 366 steps to the top and enjoy a panoramic view of Bruges.
Over Christmas, the square becomes a festive paradise - there's wooden market stalls overflowing with wintry wares and boozy drinks, an ice rink, and twinkling lights dangling from every corner.
4. Eat a waffle from a vendor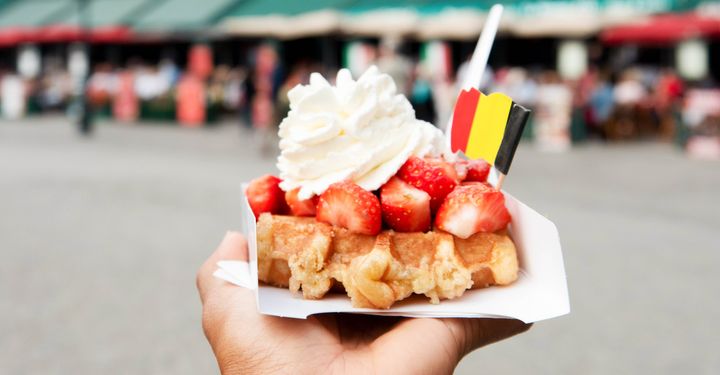 You can't visit Belgium without munching on a Belgian waffle. Act like a local by buying one from a street vendor – they're normally better value and just as delicious as a restaurant-made one.
You'd be missing out not to try a 'wafel met slagroom,' which, in Flemish, means a waffle with whipped cream but really, there's no end to the variety of toppings you can choose from!
5. Hire a bike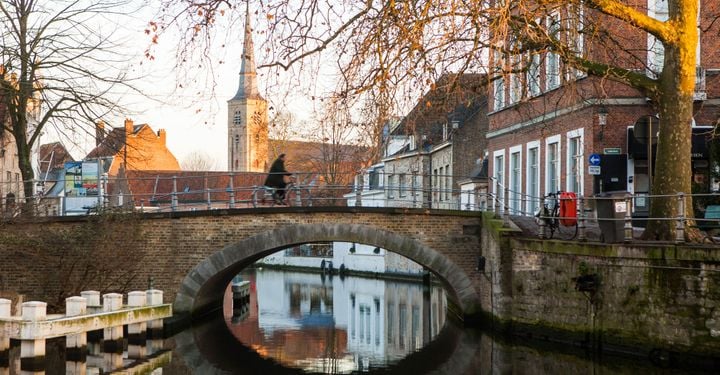 There's no metro or fast-paced public transport in Bruges and it's easy to get around by foot. However, the locals get around by bicycle and there are plenty of places where you can pick one up.
Consider cycling out of Bruges on one of the many routes in the area and get out exploring. Head to the visitor centre and pick up a map of cycle routes.
6. Relax in a horse-drawn carriage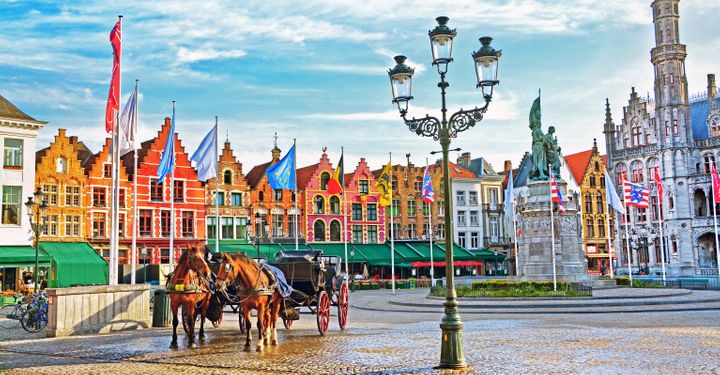 If you prefer to sit back and let someone else do the driving, then consider taking a romantic ride in a horse-drawn carriage.
This can be fairly costly, at around 50 euros per carriage, but it's an unforgettable way to see the town. Plus, your driver will regale you with tales of the town.

7. Visit the Basilica of the Holy Blood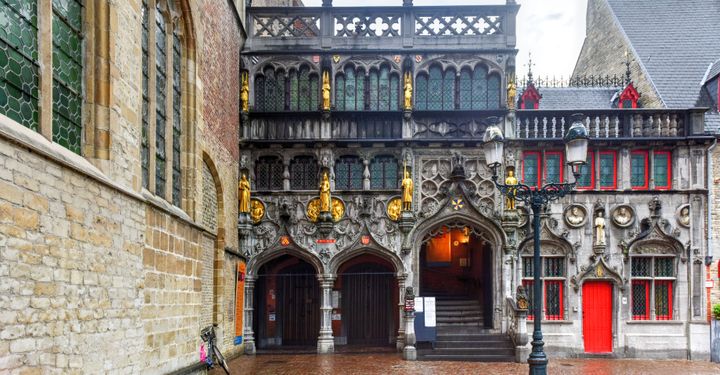 The Basilica, located in the Markt, is stunning on the inside; you can enter for just 2.50 euros.
The Relic of the Holy Blood claims to be Christ's blood preserved and is paraded around Bruges in a grand procession with thousands of spectators, on Ascension Day.
There's only around 10 minutes of things to see here, but it is well worth a visit.
8. Take a photograph from the 'Rozenhoedkaai'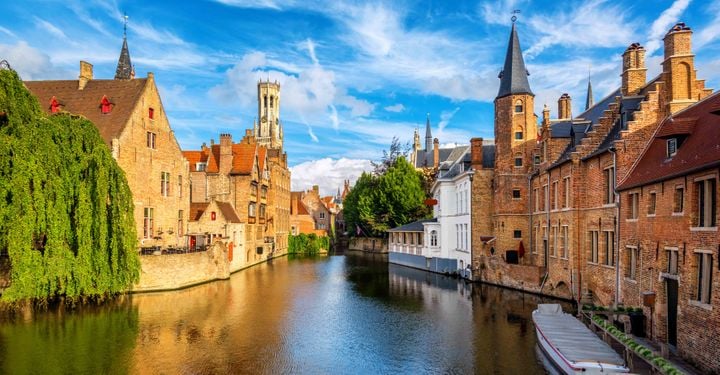 This is the image you see on postcards and what your mind conjures up when you think of Bruges.
Take a photo of it in the morning, in the afternoon, at night, with swans in the background, with boats sailing by, with you in the photo, you eating a waffle in the photo... well, you get the idea.
9. Admire the scenery and architecture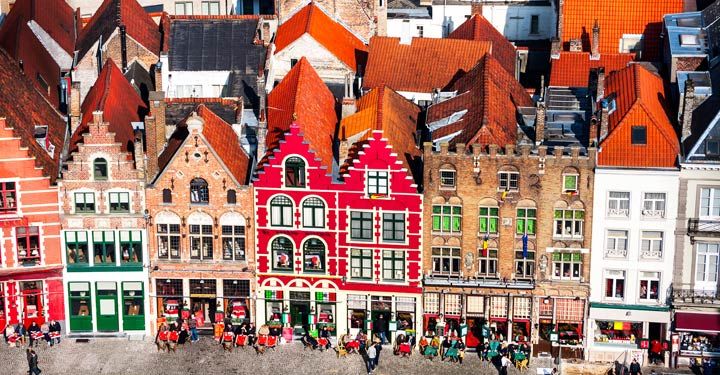 Explore and admire this elegant cobbled town via the quaint narrow streets. The architecture looks like it's landed straight out of a fairy-tale and is decorated beautifully with climbing plants and trees. There are old stone bridges for you to appreciate and overlook the canals.
10. Sunbathe on the beach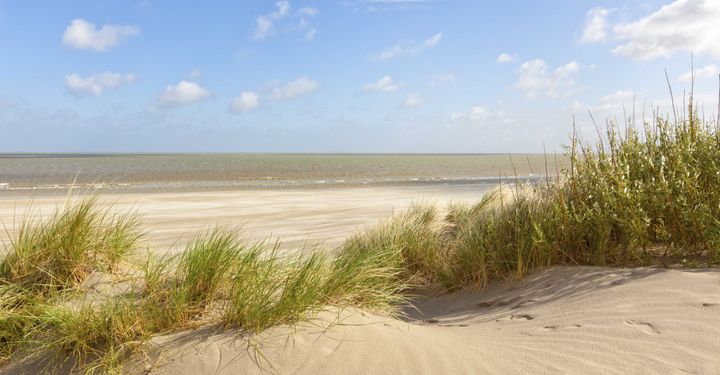 Bruges is only around an hour away from the coast. If you fancy a break from sightseeing and want to relax in the sunshine, hop on the train to Oostende or Knokke Heist in the summer and sunbathe in Belgium!

Bruges top tips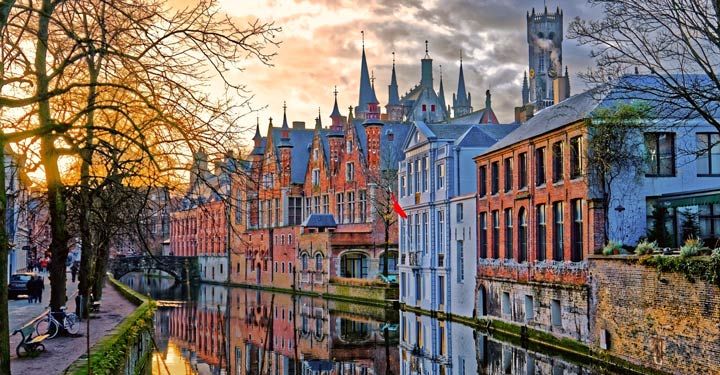 How to get to Bruges
Fly to Brussels International (BRU) with British Airways or Brussels Airlines from around the UK. The flight time is around one hour. From the airport take a train to Bruges which costs around €16 per passenger.
Alternatively, you can take the Eurostar from London St Pancras or Ashford to Brussels and connect to Bruges. This takes around 3 hours and 30 minutes, with prices from around £29 one way.
Hotel prices in Bruges
There is a huge range of hotels on offer in Bruges and weekend rates tend to be higher than mid-week, with it being a predominately tourist destination. Typical prices are as follows for a weekend stay.
Two-star hotels cost from £51 per room, per night
Three-star hotels cost from £55 per room, per night
Four-star hotels cost from £72 per room, per night
Prices taken from TravelSupermarket for stays in November 2019 and are based on a two-night stay for two people on a room-only basis. Prices are approximate.
How to get around Bruges
Bruges is easy to get to via train, and you can walk from the station to the centre of Bruges, although there are buses that go to and from the station.
Most people get around by foot or bicycle as Bruges is fairly small. There are also sightseeing buses and canal trips to make more of the city.
The cost of eating and drinking in Bruges
You are not short of places for food and drink with refreshments available all over the city. Be sure to try a waffle and buys some chocolates while you are there.
Typical prices for eating out are as follows.
Coffee: €2.92
Pint of domestic beer: €4
Three-course meal for two: €66
Currency in Bruges
The Belgians use the Euro – approximately €1.10 for £1 as of September 2019.
Prices take from numbeo.com on 02/09/2019.

Have a comment or question about this article? You can contact us on Twitter or Facebook.