10 Things To Do On A City Break In Copenhagen
10 things to do on a city break in Copenhagen

September 17, 2019

Stylish and laid-back, Copenhagen is the sort of place you visit and then fantasize about living in. There's a reason, after all, that the Danes are consistently said to be the happiest people in the world, and after a few days here you'll see why.
It may not have a huge number of big attractions like Paris or London, but that's not the point of Copenhagen: it's about having a beer on the side of the river as cyclists cruise by, feeling welcomed in a friendly city, and soaking up the ambience and effortless cool of a city that never tries too hard to impress, yet manages to win you over anyway.
It's a city best discovered by yourself at your own pace, but here are 10 things to do in Copenhagen to get you started.
*All deal pricing below is accurate as of September 17, 2019. Prices are subject to change. Deals are subject to the partners' T&Cs.

1. See the city on two wheels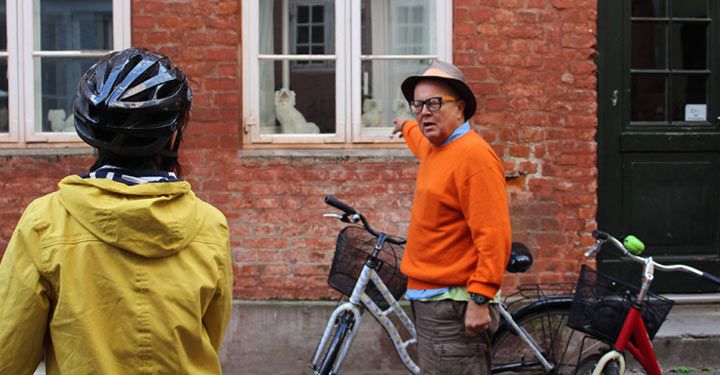 With an incredibly bike-friendly centre, there's no better way to see this compact city than on two wheels.
For one of the most genuinely off-the-wall bike tours you're ever likely to take, Bike Mike will show you his city (and it is his) on a three-hour trip filled with anecdotes about Copenhagen's history, its major sights and the people who call it home. The tour also includes a visit to the well-known Little Mermaid statue which, to be brutally honest, isn't hugely worth going out of your way for otherwise.
If you don't fancy an organised tour, then do like the locals do and grab a Bycyklen – the city's better, cooler-named answer to Boris Bikes – and explore Copenhagen yourself. These bikes are dotted around the city centre and are easy and cheap to hire (around £3 per hour). They also have a built-in GPS system so you won't get lost.

2. Visit Freetown Christiania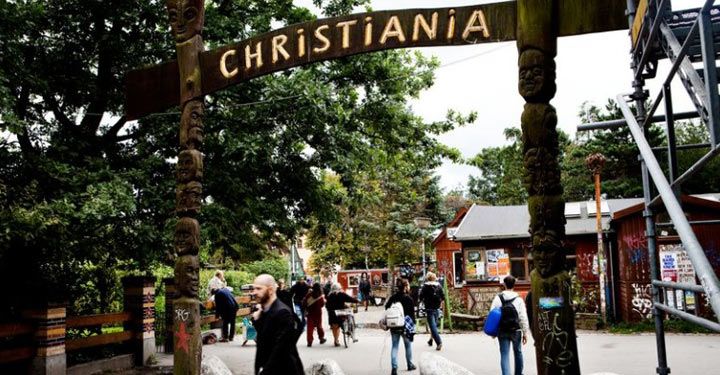 What started out as a social experiment in 1971 when artists began squatting in an old military area has since become a self-proclaimed autonomous neighbourhood – and one of the most unusual and intruding inner-city areas in Europe.
Today, Freetown Christiania still retains much of the hippie-commune vibe that the free-spirited souls of the 70s set up, and there are plenty of cafes, bars, galleries and creative spaces to enjoy, as well as vivid murals and street sculptures.
Remember though – over 800 people live in and around the area and they're not keen on visitors taking photos, so be mindful of this when you're strolling around.
3. Eat high-end meals or street-food favourites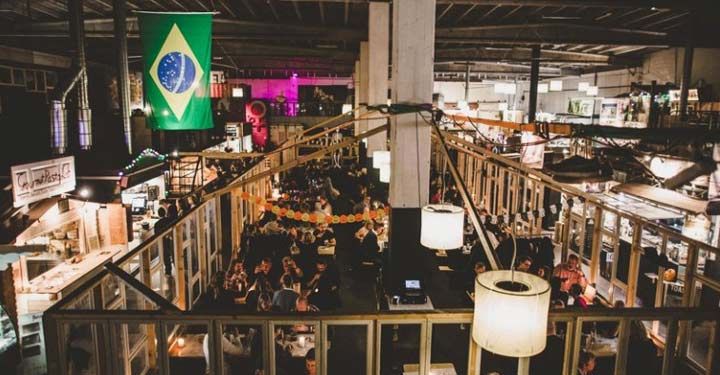 At the top of the city's food chain is Noma, a gastronomic powerhouse widely regarded as one of the best restaurants in the world, while there are 15 other restaurants with Michelin credentials between them.Eating is not cheating in Copenhagen – in fact, it's whole-heartedly encouraged to indulgent levels.
If Michelin stars aren't your thing, try out one of the city's excellent food markets instead. Trendy Torvehallerne is a slick place for quality grub at a reasonable price, while the creative buzz of Copenhagen Street Food on Paper Island is better for casual dining, with plenty of burger and craft beer options.
4. Try Danish a traditional smørrebrød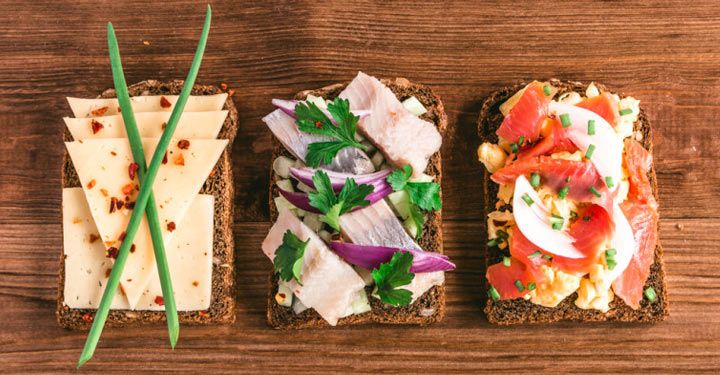 Still on the foodie theme, no city break in Copenhagen is complete without trying smørrebrød, a traditional Danish open sandwich that's filled with toppings of your choice.
While the adventurous cuisine of Copenhagen's top restaurants has food critics salivating over their keyboards, the Danish capital also knows how to keep things simple.
For tradition, it's hard to look past Schønnemann's, which has been serving smørrebrød since 1877, but most delis and Danish cafes around the city centre are likely to have these tasty snacks on the menu too.
5. Party in the Meatpacking district
Once a dying part of town, the powers that be in Copenhagen took it upon themselves to inject some life back into 'Meat City' in the Vesterbro area.
The result is one of the best nightlife scenes in town, where gourmet restaurants rub shoulders with busy craft beer bars and the creative types of Copenhagen unwind late into the night.
For drinks check out War Pigs, Jolene, and Mesteren & Lærlingen, while for food, try Kødbyens Fiskebar or Fleisch. You should also check out the weekend street food market that sometimes culminates in live bands jamming the evening away. Trust Copenhagen to take an old abattoir and make it cool – so hip.
6. See Sweden from a church spire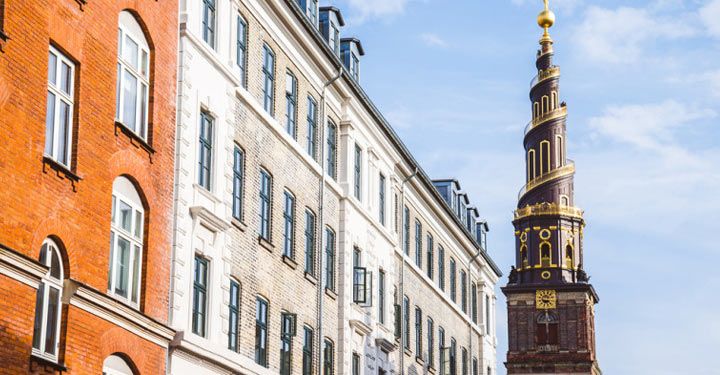 The church is very important to Danes. In fact, many donate 1% of their salary to the Church of Denmark every year – some perhaps out of guilt that they rarely go…
However, the best part of the Church of Our Saviour isn't its religious significance; it's the helix spire at the top and its brilliant panoramic views of the city.
At the summit, there's a large golden ball that you can touch for good luck – if you get that far up – and on a clear day you might even see Sweden, or at the very least the Øresund bridge that connects Copenhagen to Malmo.

7. People-watch in Nyhavn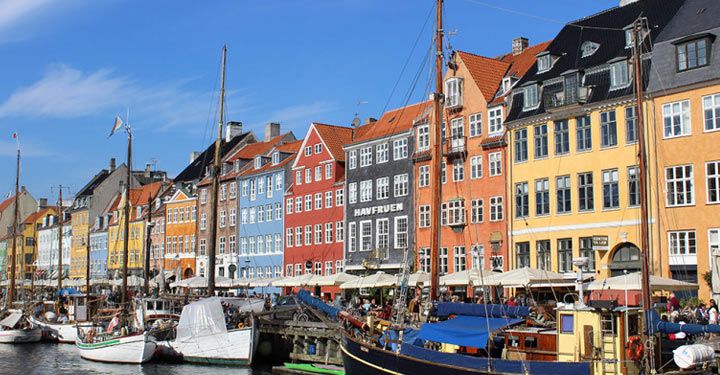 It's pretty touristy, but it's hard to deny Nyhavn's warm atmosphere and fairy-tale good looks – Hans Christian Andersen even had a house here, once upon a time.
Hundreds of years old, the pastel-coloured wooden buildings that line the harbour are filled with cafes and restaurants, with locals and visitors coming and going all day.
So, just pull up a pew and watch the world go by with a glass of gløgg (Danish mulled wine) and enjoy the ambience. It's a classic pit-stop for any city break in Copenhagen.
8. Tour the Carlsberg brewery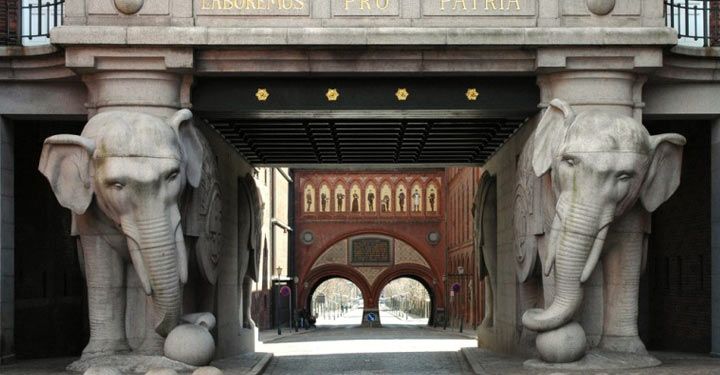 Tours of the iconic Carlsberg brewery are probably the best in the world – at least that's what they'll tell you.
And they might just be right. The brewery itself is a grand, old stone affair where you will learn about the history of the beer (originally founded in the mid-1800s), how the beer is made and a taste of three different beers from the original Jacobsen Brewery.
It costs around £12 for the tour and you'll get two beers (or soft drinks) included in the price, which really isn't bad considering the cost of alcohol in Denmark!
9. Act like a big kid at Tivoli Gardens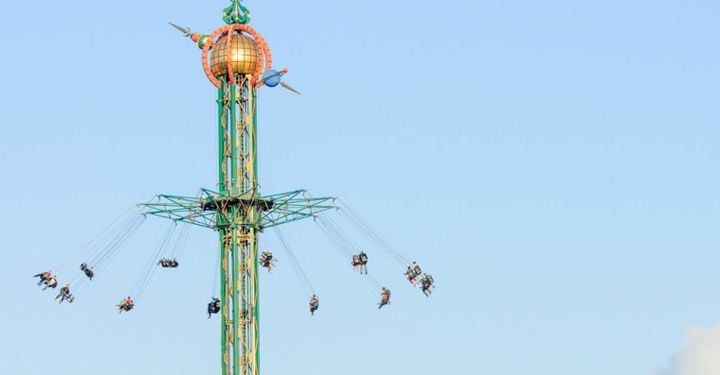 Since it opened in 1843, the world's oldest amusement park has charmed young and old, Dane and tourist alike, with its wacky combination of exotic architecture, historic building and hair-raising rides.
Tivoli Gardens has managed to retain a mix of the old classics, like its wooden roller coaster built in 1914, and newer, faster rides to good effect, so there's something for everyone and it's an absolute bucket-lister for things to do in Copenhagen.
Note, however, that the theme park is only open between April and September.
10. Shop Scandi-style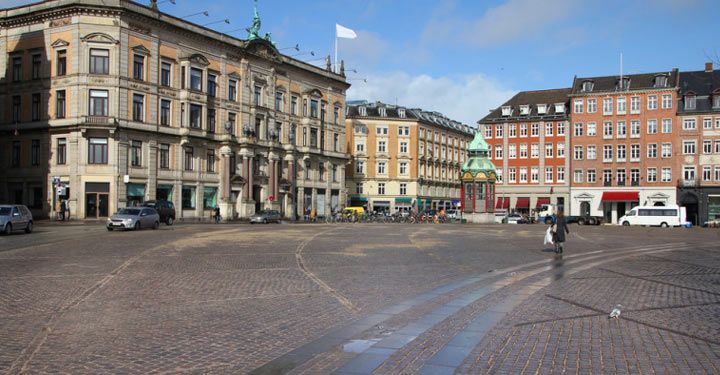 Be it fashion or home furnishings, Copenhagen is a design mecca which is legendary for its stylish shopping.
Head down to Kongens Nytorv for the latest in Danish fashion and design, Østerbro for exclusive Danish fashion, Bredgade for vintage antiques and the Dansk Design Center for a glimpse into the world of Danish design and stylish gadgets for your home.

City break on the cards? Read these first:

Have a comment or question about this article? You can contact us on Twitter or Facebook.