10 things to do on a city break in Havana
Dancing through thick clouds of sweet cigar smoke in the heady Caribbean heat, enjoying late rum-fuelled nights and seeing brightly-coloured classic cars idling on every street corner – Havana conjures up images of decadent fun in a city of faded grandeur.
That this is part of Havana's charm is undeniable. But while Cuba's capital is a place of music, dancing and drinking, it's also one of history, culture and revolution; a city that never ceases to fascinate and confuse, where the spirit of Che Guevara still looms large, and crumbling 1950s art deco buildings are among the newest on Havana's skyline. While the nightlife is an important part of this city, it's these unique quirks that make Havana one of Cuba's most beguiling attractions.
Whether the city is the start of your Cuban adventure or you're on a day trip from nearby Varadero, here are 10 of the best things to do in Havana.
Walk along the Malecón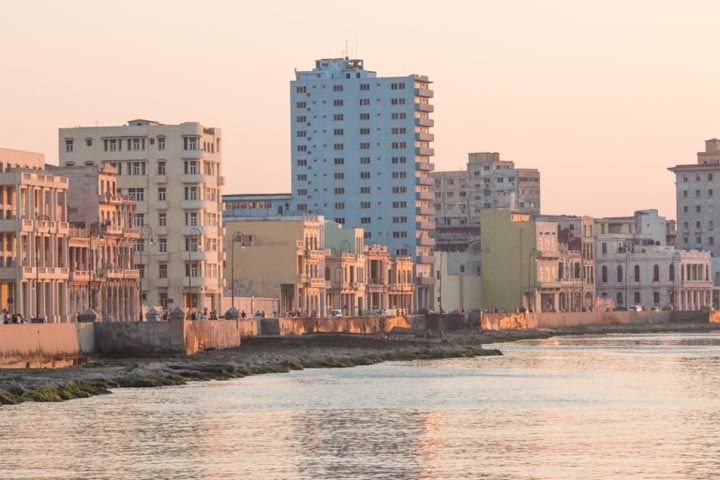 The famous seawall that links Havana's three main districts (Havana Vieja, Habana Centro and Vedado) is much more than a transport artery; it's a social hub for the people who call this city home.
As dusk sets, Habaneros (Havana residents) flock here to socialise with friends, exercise away from the day's fierce heat and, in some cases, catch their dinner from the choppy waters of the Gulf Stream.
The buildings that line the Malecón may be crumbling and derelict, but their faded elegance makes it one of the most alluring sights in Havana – especially as the sun sets over the city.
Feel the rumba rhythms at Callejón de Hamel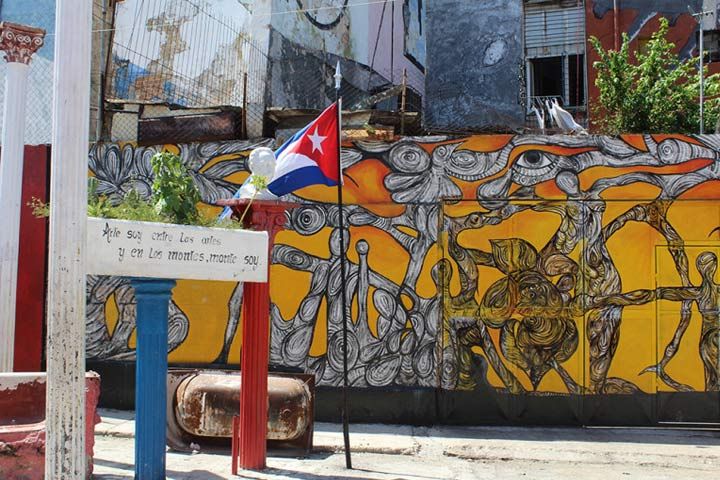 Raw, noisy and unapologetic – the rumba you'll find at Callejón de Hamel offers a fascinating glimpse into Havana's Afro-Cuban community.
The performances take place every Sunday afternoon and are rooted deeply in culture and tradition, with a heavy reliance on rhythm and group vocals.
Even if you don't manage to see the performances, the street itself is worth a visit for its bizarre sculptures and vibrant murals, a nod to Cuba's African heritage and the intriguing Santeria religion, which was brought to the Caribbean with the Yoruba people.
Dance like a local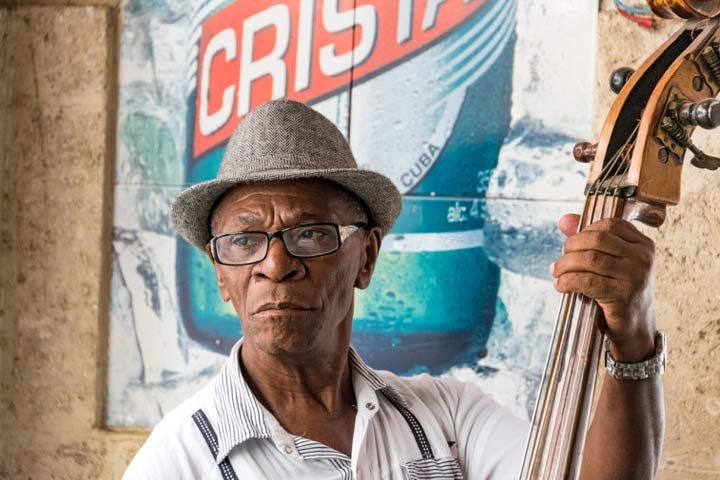 Infectious Latin rhythms seem to spill out of every bar in Havana, especially in the old city. But to dance to the same beat as the locals, you need to search a little harder.
Hidden away in the backstreets of Centro Havana, El Jelengue de Areito (410 Calle San Miguel) caters mainly to Habaneros who come here for one thing and one thing only: to dance.
The best and most lively night to go is Friday, when the locals are out strutting their stuff in force, but most evenings have a matinee at 5pm and a later show at 9pm. Once the band starts, don't expect to be sat down for long.
Cruise around in a classic car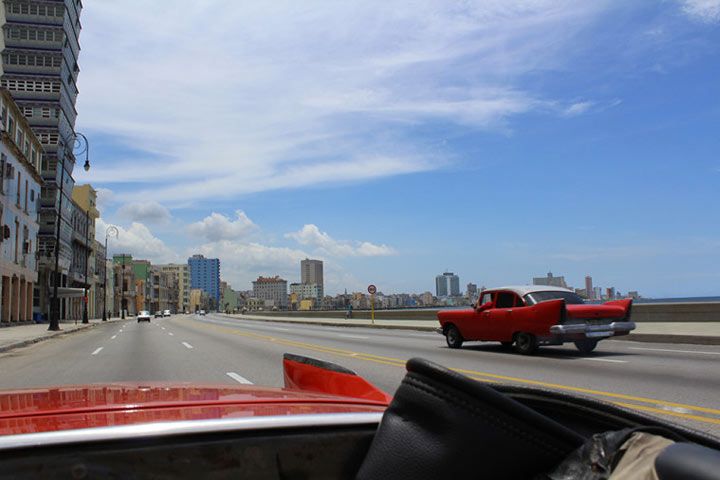 When the US slapped a trade embargo on Cuba back in the 50s, it effectively froze an entire country's auto fleet in time. As a result, classic cars have become an iconic symbol of Cuba and you can take a ride in one.
From the meticulously maintained to the barely running, Chevrolets, Oldsmobiles and Cadillacs of all colours and sizes rule the roads in Havana – what better way to see the city?
Havana is a deceptively large city, with some of its key attractions miles apart, so a classic car tour is a convenient way to see them all.
Feel the history at Plaza de la Revolución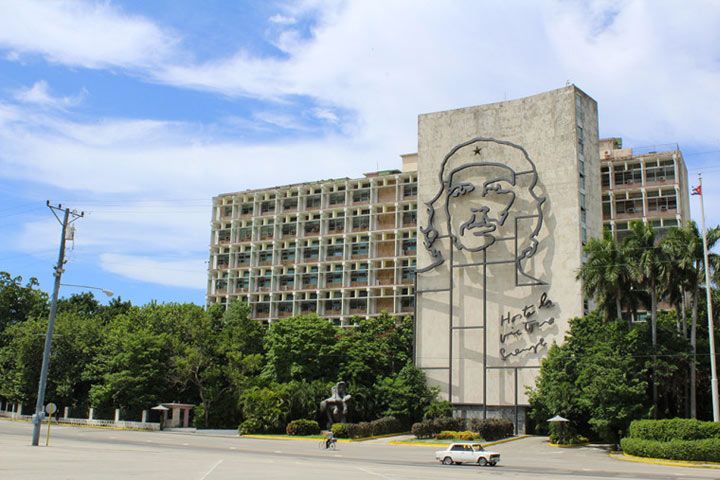 Cuba's revolutionary history is etched into the fabric of Havana, and nowhere is it more apparent than the Plaza de la Revolución, a gigantic parade ground found in the heart of the city's Vedado district.
Sparse yet atmospheric, it's here that the late Fidel Castro would make some of his most legendary speeches, talking for as long as six hours at a time.
Other heroes of the past watch over the square, with huge murals of Che Guevara and Camilo Cienfuegos adorned on nearby government buildings, while the original Cuban revolutionary, José Martí, looks on from his towering memorial.
Hang out in Hemingway's favourite haunts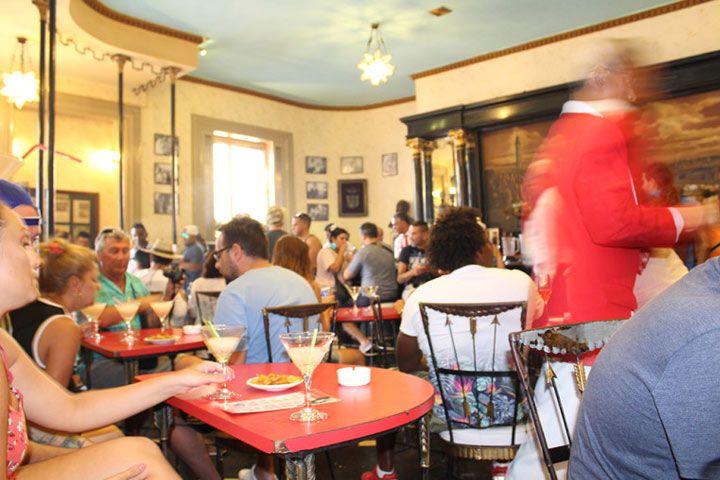 The iconic American writer penned his masterpiece For Whom the Bell Tolls here, while the island became a constant theme throughout his later work (The Old Man and the Sea, Islands in the Gulf Stream).
Three of his favourite Havana haunts have since become iconic tourist pit stops, all conveniently located in Habana Vieja (Old Havana) – check out La Floridita for daiquiris, La Bodeguita del Medio for mojitos and Ambos Mundos Hotel (where Hemingway lived here when he first came to Cuba) for the rooftop bar.
Be warned – these days La Floridita and La Bodeguita del Medio have become very crowded with tourists, but for good reason – they still make their signature drinks to the standard that Hemingway demanded. Just don't expect a quiet drink.
Drink rum, and lots of it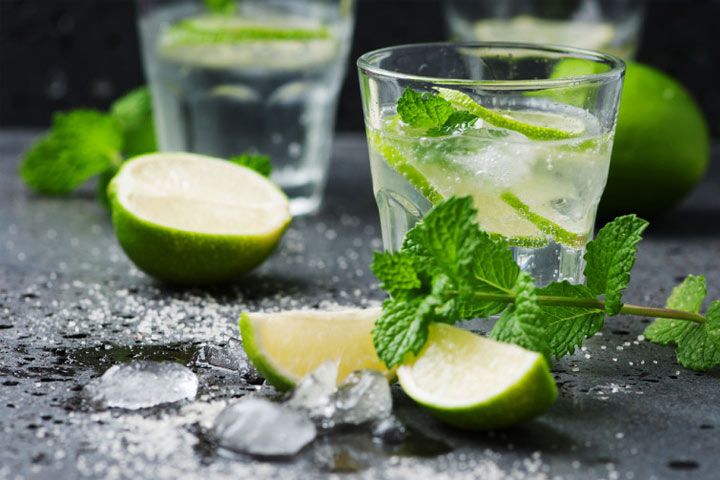 Rum is on the menu in pretty much every bar in the city, and you'll never have a mojito as well as they make them in Havana – or as strong.
But it doesn't stop with a mojito. Daiquiris of all flavours, piña coladas, Cuba libres… the list goes on.
Or do as the Cubans do; Grab a bottle and some plastic cups, find somewhere to sit, maybe in a square or along on the Malecón , and set the world to rights, Havana style.
Visit an authentic cigar factory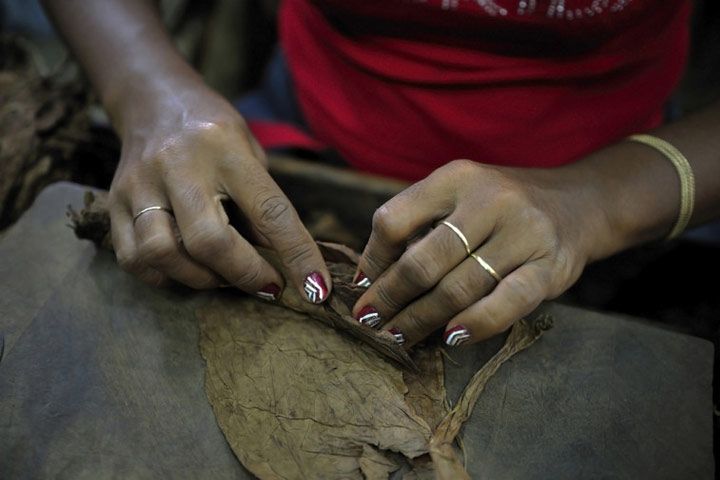 Pulling a Castro-esque pose while taking a drag on an authentic Cuban cigar is a highlight for many in Havana – Cuba's most famous exports are coveted for their quality around the world, after all.
So to see how these prestigious smokes are made first hand and learning a bit about their history – well, it just has to be done.
Opened in 1845, Partagas Cigar Factory is one of the oldest still operating in Havana and as well as a tour of the factory, you'll be able to buy some Partagas brand cigars from the official shop afterwards.
Discover Havana's vibrant art scene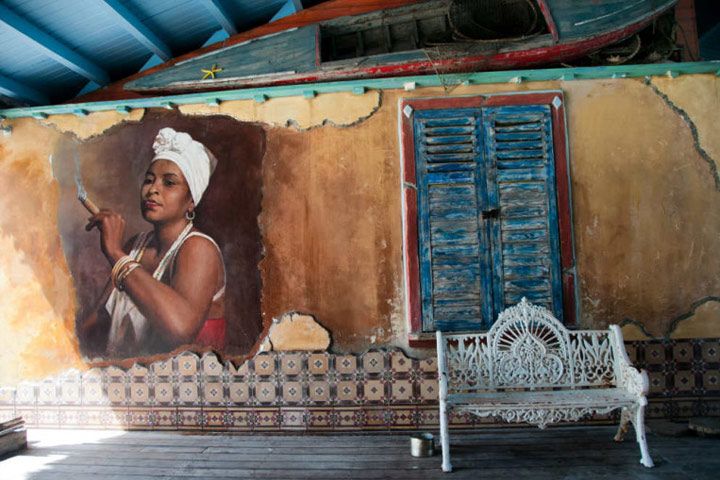 Cuban art is typically colourful, like the island itself, and over the last few years the independent scene in Havana has exploded, with galleries and artists popping up all over the city.
The "Habana" Gallery and Fábrica de Arte Cubano are two examples of contemporary Cuban art, the latter of which can be found in an incredible renovated old mill.
Meanwhile, the city's major gallery is split into two: Museo de Bellas Artes (for international art) and Museo Nacional de Bellas Artes Cubano (for Cuban art).
Go shopping for the spirit of Havana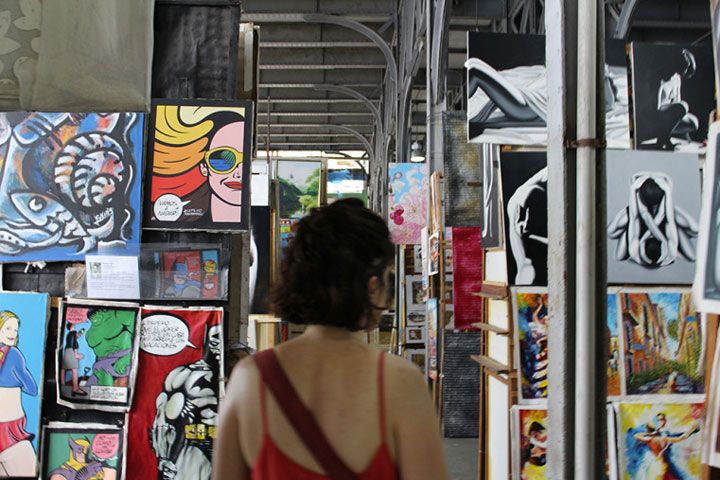 One of Havana's most endearing characteristics is the creativity and resilience of its people.
Nowhere better can you see this than the Almacenes San José Artisans' Market (Avenida del Puerto corner of Calle Cuba), a huge converted warehouse, filled with artists and artisans selling their goods.
Colourful prints, handmade cigar boxes, traditional Cuban instruments, one off jewellery, there's not much you can't find here – it's the ultimate showcase of crafty Habaneros at work.
Have a comment or question about this article? You can contact us on Twitter or Facebook.