10 Things To Do Phi Phi Islands
10 things not to miss on the Phi Phi Islands
November 29, 2018
Home to towering limestone sea cliffs and idyllic white-sand beaches, the Phi Phi Islands are up there with Thailand's most inspiring.
From shark-watching to rock climbing, here are 10 of the best things to do on the Phi Phi Islands.


1. Hike to the Phi Phi Don viewpoint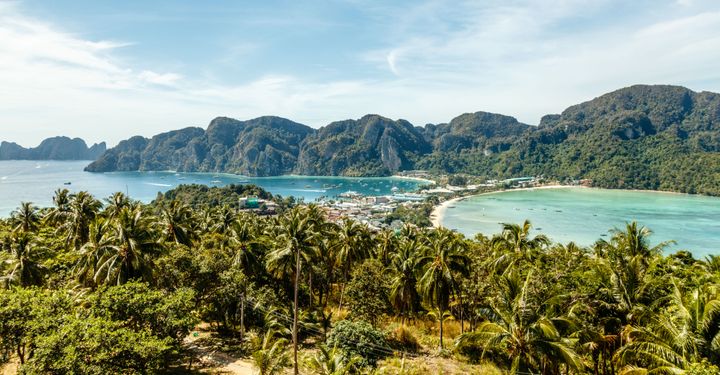 Overdone the pad Thai? Hike to Ko Phi Phi Don's popular viewpoint – although we'd recommend getting there early if you're keen to avoid stray selfie sticks. This popular spot, 186 metres above sea level, is clearly marked along a paved route which starts near bustling Tonsai Bay.
Allow between 20 and 40 minutes to get to the observation point, which offers spectacular views over the H-shaped island and its two main bays. Don't forget to bring some loose change – there's a small shop at the top selling drinks and snacks.


2. Take a day trip to Bamboo Island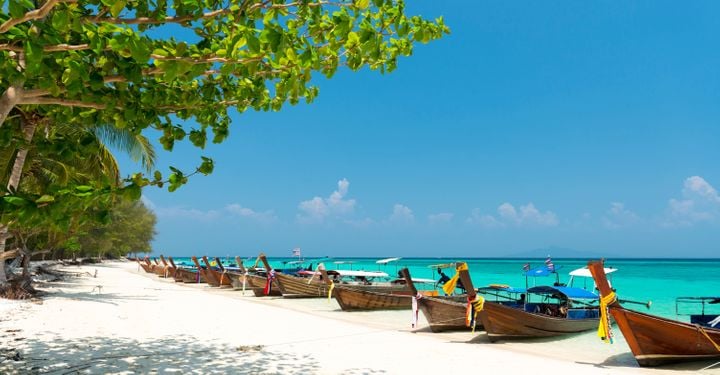 Although Ko Phi Phi Don (commonly referred to as simply Phi Phi) steals the spotlight, Phi Phi is actually the name for an entire archipelago, and Bamboo Island is a great spot for a day trip. This small, palm tree-studded island lies just five kilometres from Ko Phi Phi Don. There are no hotels – the low-lying position of the island means it's been designated as a tsunami hazard zone – but it's possible to camp overnight in blissful peace.
It takes around 45 minutes to get there from Ko Phi Phi Don, and it's also a popular stop-off on longboat tours – expect to pay around £35 for a three-hour excursion.


3. Go diving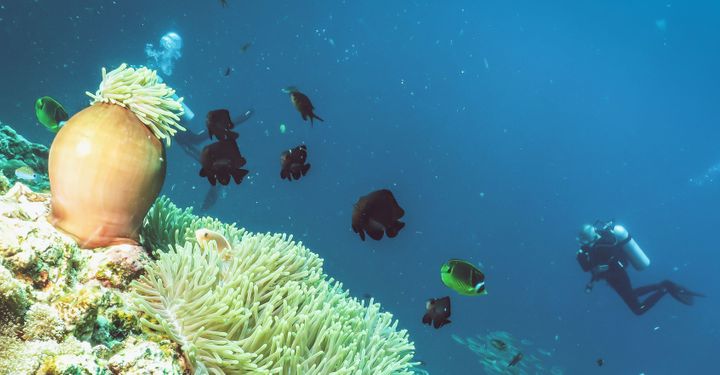 The waters surrounding the Phi Phi islands have some of Thailand's best dive sites. Although the beach at Koh Phi Phi Leh, made famous by The Beach, is now closed to the public, scuba divers can still access the fantastic dive sites surrounding the island.
Expect stunning walls of colourful coral, and, if you're lucky, a glimpse of a Hawksbill turtle or reef shark. Snorkellers are well-catered for too, and some of the best sites can be found close to Ko Phi Phi Don's beaches. Hin Klang is an underwater reef close to Laem Tong Beach on the north of the island, and Monkey Beach, famous for its clear waters and wide range of marine life, is on the south-western side of Tonsai Bay.


4. Spot sharks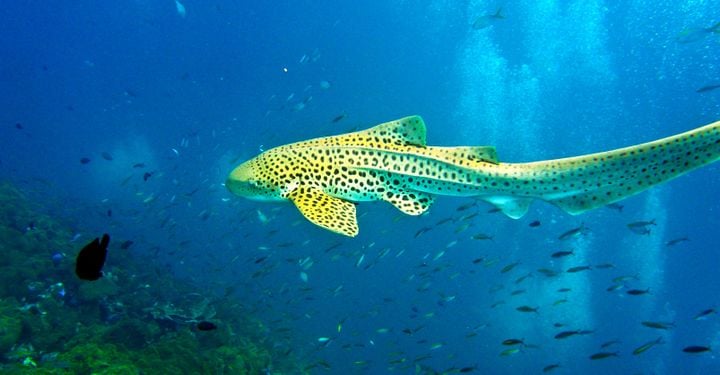 Scuba divers and snorkellers regularly spot sharks on diving tours, but if you prefer to stay boat-bound, opt for a shark-watching tour - they've become especially popular in recent years, departing from Ko Phi Phi Don around 6am.
Maximise your chances of spotting nature's most fearsome predator by choosing a tour which limits group size and is led by a professional guide. Many operators provide snorkelling equipment for those keen to swim with the (very big) fishes, although it's worth noting that on tours which take in the popular Shark Point, on Ko Phi Phi Don's west coast, only scuba divers can enter the water, due to depth.


5. Go rock climbing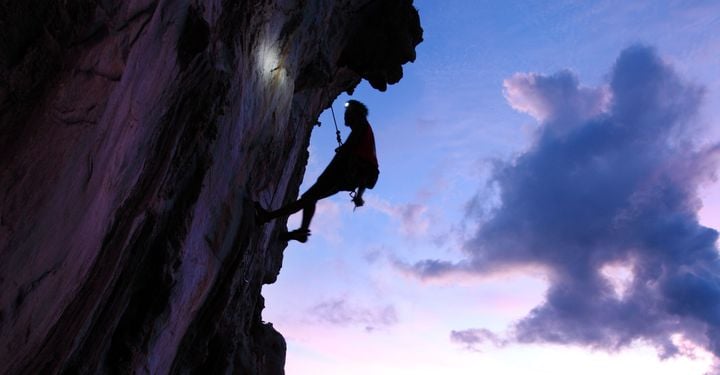 The Phi Phi islands are in Krabi Province, regarded as a mecca of rock climbing by some of the world's most accomplished daredevils. Although many climbers flock to the limestone crags lining Krabi's coastline, in recent years they've been making a beeline for Ko Phi Phi Don, instead.
One of the most popular spots is Tonsai Bay, with its 200-metre-tall limestone tower. Head here for a wide range of challenging climbs, thanks to 48 different bolted routes for all difficultly levels. Ko Phi Phi Don has several companies specialising in rock climbing, but Phi Phi Island Climbers is regarded as the best.


6. Hire a long-tailed boat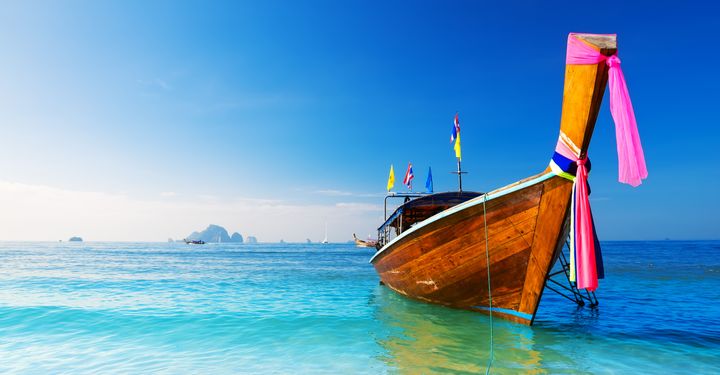 Fancy channelling your inner Jack Sparrow? Although it's not possible to rent a long-tail boat which you can drive yourself, hiring one of these colourful vessels – and your very own captain – is the next best thing.
Expect to pay around £70 for a six-hour boat tour for a party of four. Popular stop-offs include Bamboo Island, Mosquito Island, Monkey Bay, Maya Bay and Tonsai Village, and the use of snorkelling equipment is usually included in the price.


7. Visit the Viking Cave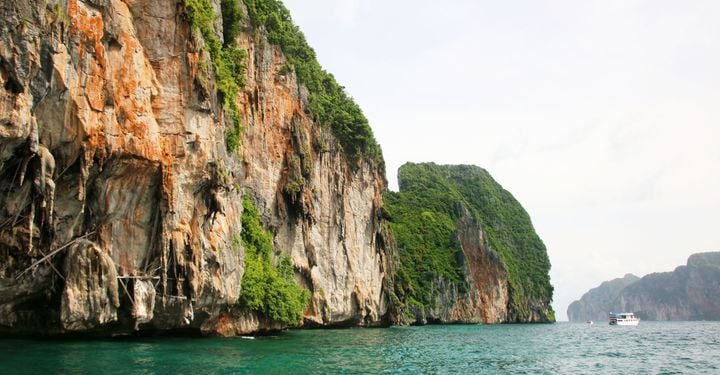 It costs just £7 to charter a long-tail boat for a visit to Viking Cave, at the north-eastern end of Koh Phi Phi Leh. Keep an eye out for the colourful scrawls on the walls of these majestic caverns – they're said to be the work of the pirates which once sailed these waters.
If you're lucky, you'll spot dextrous locals scrabbling up the bamboo scaffolding which clings to the inside of the caves – they're collecting swifts' nests, the main ingredient in the outrageously overpriced delicacy of bird's nest soup.


8. Kayak around Koh Phi Phi Don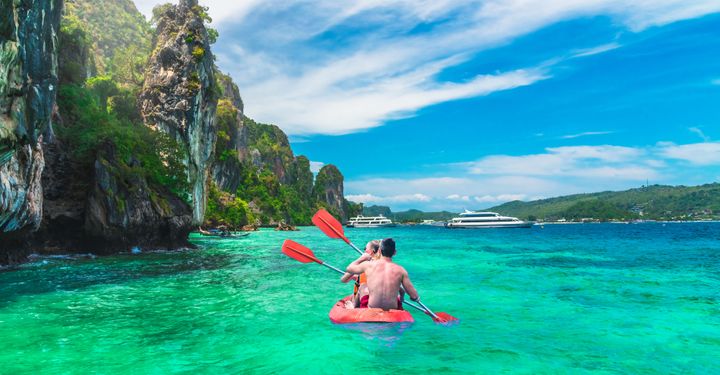 Hire a kayak for easy access to fantastic dive sites, deserted caves and pristine beaches.
The waters here are famously calm so it's highly unlikely you'll experience an accidental dunking, but there are plenty of organised kayak tours if you don't fancy a solo expedition.
Expect to pay under £10 to hire a kayak for the day or as little as £5 to join a guided tour.


9. Learn to cook Thai food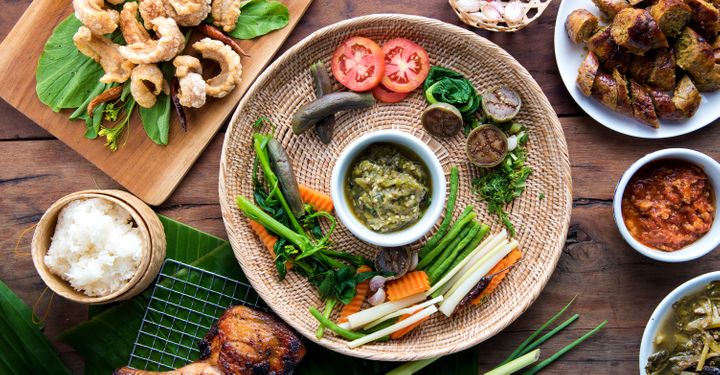 Perfect your pad Thai by signing up for a cookery course. They're offered by various places on Ko Phi Phi Don, but the classes offered by Koh Phi Phi's Pum Cooking School are legendary.
The passionate teachers (if you're lucky, you'll be taught by Pum herself) offer a wide selection of classes, ranging from two-hour sessions to five-hour extravaganzas focusing on healthy cuisine.
Afterwards, stop by Pum's restaurant to sample her specialities, and to pick up one her sought-after cookbooks. Courses start from £35 per person.


10. Sleep under the stars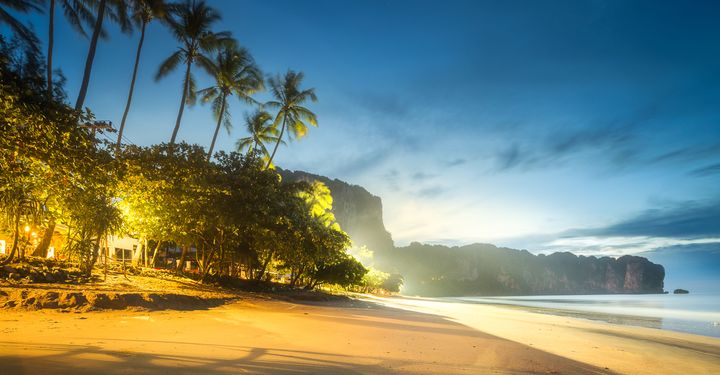 Yes, that dreadlocked backpacker you met in a Bangkok bar might well have told you he slept under the stars on Phi Phi Leh, but it's highly unlikely –authorities have closed this famous beach to the public, and anyone pitching a tent in areas they're not supposed to will be given short shrift.
Luckily, we've got the next best option – a night sleeping on the deck of a beautiful boat in the harbour of Phi Phi Leh. Maya Bay Tours is the only operator to offer this opportunity, and prices start from £82 per person.

Have a comment or question about this article? You can contact us on Twitter or Facebook.